Draft Prospects Who Would Fit Perfectly with Seattle Seahawks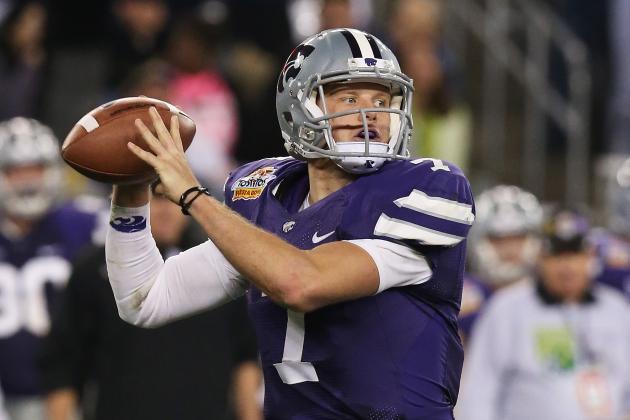 Stephen Dunn/Getty Images

The Seattle Seahawks are arguably in good shape heading into the NFL draft. Seattle addressed some needs in free agency, and the trade for Percy Harvin will provide Russell Wilson with another dynamic weapon on offense.
It is perhaps a bit presumptuous to suggest that particular prospects would fit "perfectly" with the Seahawks, but there are certainly players that will make a very nice addition to an already talented team. Whether Pete Carroll and John Schneider can get some of these athletes is yet to be seen.
Seattle has done quite well in the NFL draft over the last few years, and fans are hoping that the team can find some contributing players who are able to help this team win the Super Bowl. The key is to find players who work well with the Seattle system.
Here are some draft prospects that would fit perfectly with the Seattle Seahawks.
Begin Slideshow

»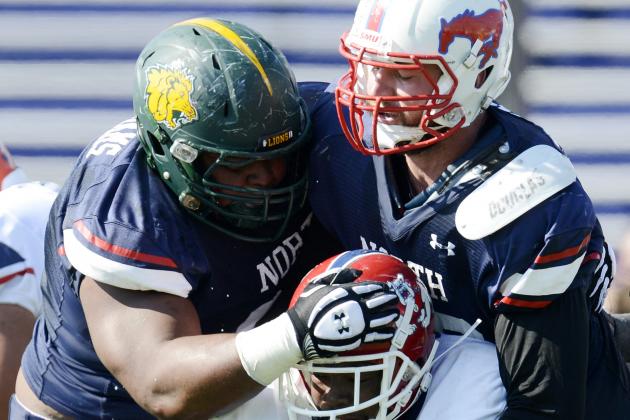 USA TODAY Sports

Tony McDaniel has been signed. Clinton McDonald has been re-signed (via Fox News). Alan Branch has been signed by the Buffalo Bills (via ESPN). Do the Seahawks need to draft another defensive tackle?
Yes.
A solid prospect would be Brandon Williams from Missouri Southern. Williams is a big body that was successful at getting to the quarterback throughout his college career.
At 6'1" and 341 pounds, Williams has the size to play inside and he tied for the top performance at the combine in the bench press category. Strong guy.
His work at the combine and his solid play at the Senior Bowl may elevate his draft status, but he may still be available in the second round when Seattle is on the clock.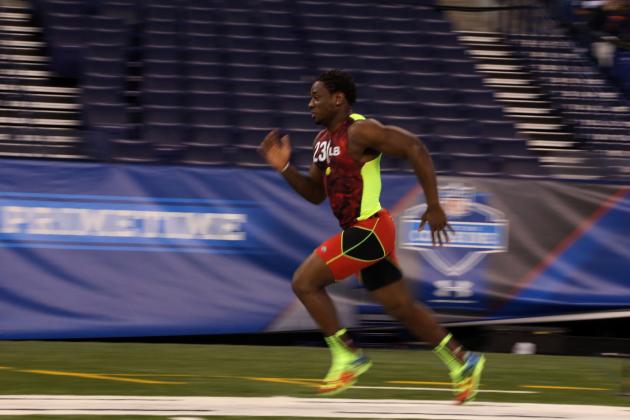 Brian Spurlock-USA TODAY Sports

The Seahawks may need a new outside linebacker in 2013. Leroy Hill is unlikely to return, and Malcolm Smith may or may not be ready to be a starter.
If Carroll and Schneider are not sold on Smith, they may go out and get a rookie linebacker to team with the talented K.J. Wright and Bobby Wagner. A trio of star linebackers would make Seattle very talented in the middle of the defense.
Sio Moore of Connecticut may be that player. Moore is regarded as a fast, physical and instinctive linebacker. This selection would fit very well into the philosophy of the Seattle defense.
Moore was the fifth-fastest linebacker at the combine with a time of 4.65 in the 40-yard dash. He might be available in the second round, but the Seahawks could have a hard time getting him if they waited until the third to pick him.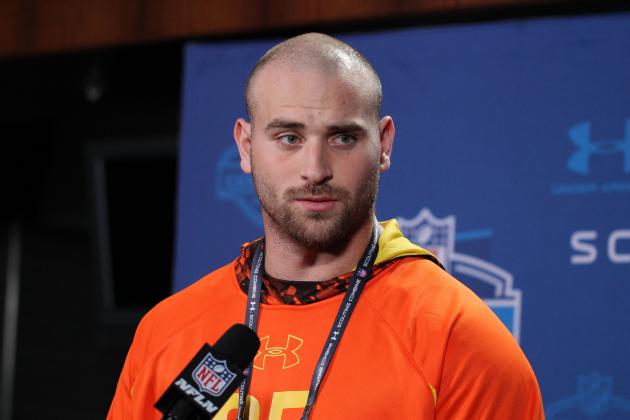 Brian Spurlock-USA TODAY Sports

Offensive tackle is a much-debated position for the Seahawks, particularly when right tackle Breno Giacomini is discussed. Would Seattle think about an upgrade?
The challenge with switching out pieces is that a line takes time to develop continuity. Granted, the Seahawks have already had some challenges with continuity in the last couple of seasons due to injuries and inconsistency.
If Carroll and Schneider are not sold on Giacomini, J.R. Sweezy, John Moffitt and James Carpenter, they may think about drafting another lineman.
Kyle Long may be a great fit for Seattle due to strength, athleticism and NFL bloodlines. The challenge with Long is that he is somewhat inexperienced on the offensive line.
The other challenge with Long is that he may go fairly early in the draft. Therefore, if Seattle wants him, it may need to commit the second-round pick.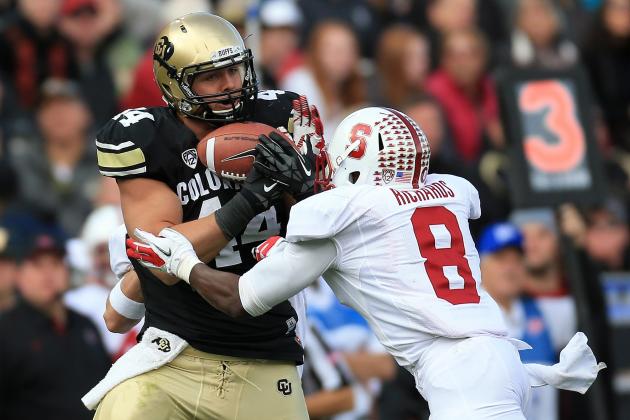 Doug Pensinger/Getty Images

Tight end is not a glaring need for the Seahawks given the rapport that has developed between Zach Miller and Russell Wilson. Anthony McCoy is serviceable, though not particularly spectacular.
If the Seahawks want to upgrade their second tight end, Nick Kasa would be a great fit for the team. Kasa is a big body at 6'6" and 271 pounds.
Kasa is a former defensive end, which means that he has the bulk and the strength to be a solid blocking tight end. Despite his size, he was still the sixth-fastest tight end at the combine.
This would be an interesting pick for Seattle, and it would give Wilson yet another short-yardage weapon.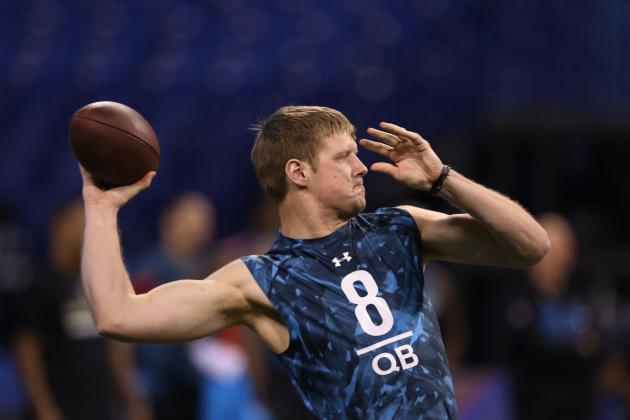 Brian Spurlock-USA TODAY Sports

Matt Flynn is now a member of the Oakland Raiders. The Seahawks quickly added a quarterback by bringing back former backup Josh Portis (via NBC Sports).
Should the 'Hawks sign a veteran like Tyler Thigpen or Matt Leinart? Or, should they draft a project?
Let's go with the project.
Collin Klein was a successful college quarterback that is athletic enough to fit into the Seattle system if Russell Wilson were to get hurt. His throwing motion is regarded as unorthodox, and some have encouraged him to think about switching to tight end (via NFL.com).
Still, Klein would be an intriguing addition.
If the Seahawks want Klein, they could probably get him fairly late in the draft. Otherwise, they might stick with the veteran route.