Numbers don't lie, but they also don't tell the whole story. We have to be selective when examining the statistics and figures that define the sports we love.
Some numbers are skewed by the quality of opponents a team faces, but all numbers are equal in the Big Dance. The nation's 68 best teams made the tournament, and each did so courtesy of numbers: RPI, SOS and the number in the win column.
Sixty-four teams have been eliminated. Four remain. We'll examine one of the two remaining matchups and break down some intriguing numbers that make this an exciting contest.
Let's highlight the numbers that stand out in Saturday's Final Four showdown between No. 1 Louisville and No. 9 Wichita State.
All stats and rankings acquired from CBSSports.com and TeamRankings.com.
80.75
Average PPG for Louisville in Tournament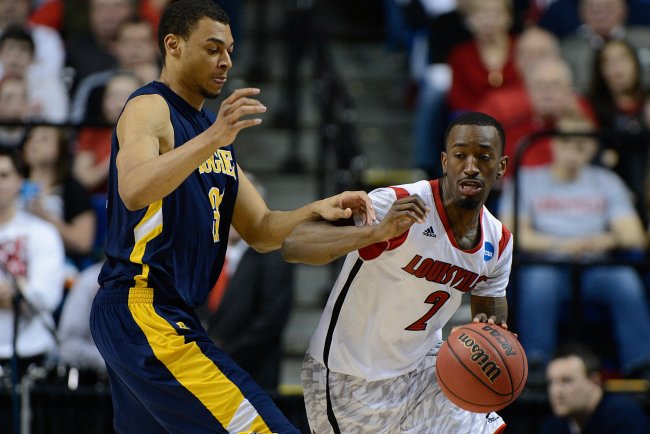 Jamie Rhodes-USA TODAY Sports
Louisville is one of the most balanced teams in the nation, boasting an elite defense, fantastic coaching and a bevy of talented scorers. While compelling storylines have defined the Cardinals' tournament run, the numbers can't be ignored. The Cardinals can score.
Led by Russ Smith's 26 points per game in the tournament, Louisville has hammered its way to 80.75 points per game through four contests, including an 85-point performance against Duke in the Elite Eight. The Cardinals have tremendous balance at both ends of the floor, and Smith, Peyton Siva and Gorgui Dieng comprise the three-headed monster that has kept them rolling.
Louisville's 74.3-points season-scoring average is No. 27 in the nation—4.5 points better than Wichita State's No. 104 scoring offense (69.8).
Should the Cardinals win the title, expect Smith to be the tournament's Most Outstanding Player. He'll need a big performance against the Shockers to set the tone for his team, and a 20-plus-point performance wouldn't shock anyone.
59
Malcolm Armstead's Shot Attempts in Four Games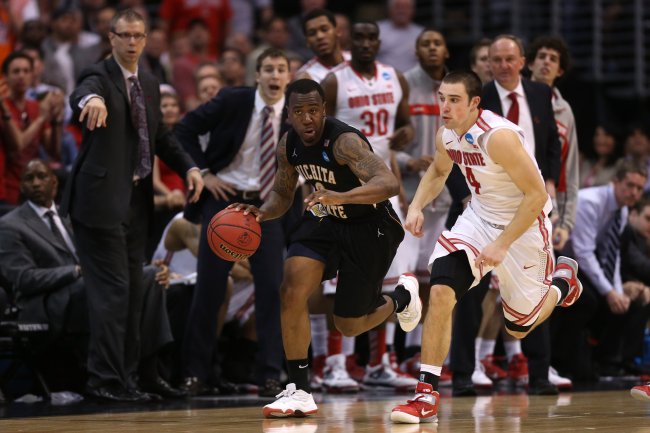 Jeff Gross/Getty Images
Wichita State will counter Smith's scoring with a couple of quality scorers of their own in Cleanthony Early and Malcolm Armstead.
Armstead took home the West Regional Most Outstanding Player award with his 15.5 points per game, but he hasn't exactly done it in the most efficient manner. In the Shockers' first four games, the senior guard has attempted 59 shots, 21 of which were from behind the arc.
Louisville's defense ranks No. 14 in the nation with a 58.1 points-against average. If Wichita State hopes to edge out the Cardinals on Saturday, it will need a much more efficient performance from one of its best scorers.
56
Days Since Last Cardinals Loss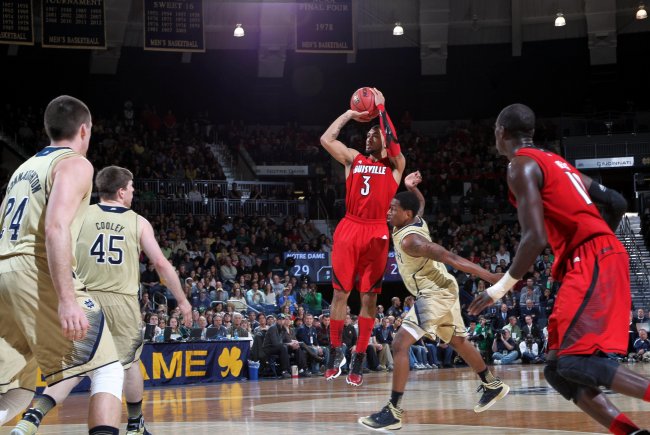 Brian Spurlock-USA TODAY Sports
Winning in the Big Dance is all about momentum. Teams that carry momentum into the tournament stand the best chance of riding it into the late rounds.
Louisville has plenty to go around.
The Cardinals haven't lost a game in 56 days, their last of which came at the hands of Notre Dame in a February 9 overtime thriller. Since that defeat, Louisville has beaten its opponents by an average margin of 17.4 points.
Talent and coaching go a long way, and there's a reason the Cardinals were awarded the No. 1 overall seed in the tournament. If they come out firing on Saturday, Wichita State will be up against it with its tournament life on the line.
10.5
Shockers' Average Margin of Victory in Tournament
Number of Points by Which Louisville is Favored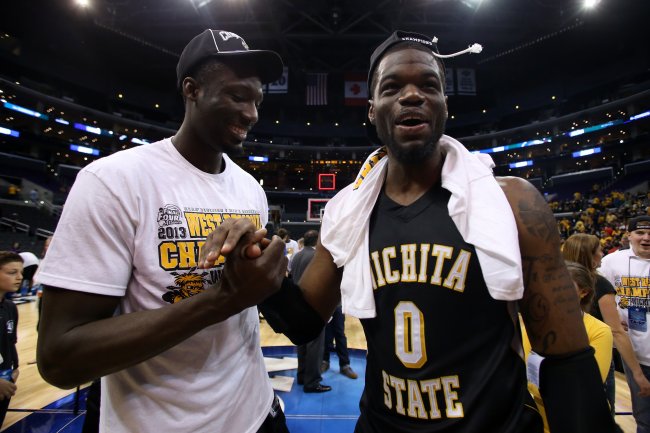 Jeff Gross/Getty Images
The irony of this number can't be overstated. The Shockers have defeated tournament opponents by an average margin of 10.5 points, but they enter Saturday's contest as 10.5-point underdogs (per VegasInsider.com).
Despite its inspiring Cinderella run, Wichita State will continue to be doubted against the remaining top seeds. The only way to silence the doubters is to beat a team like Louisville under the bright lights of the Final Four.
Upsets have defined this college basketball season. While it's highly unlikely the Shockers come out on top in the Georgia Dome on Saturday, crazier things have happened—even in this year's tournament.
Link to Printable PDF