5 MLB General Managers Who Are on the Hot Seat to Start the Season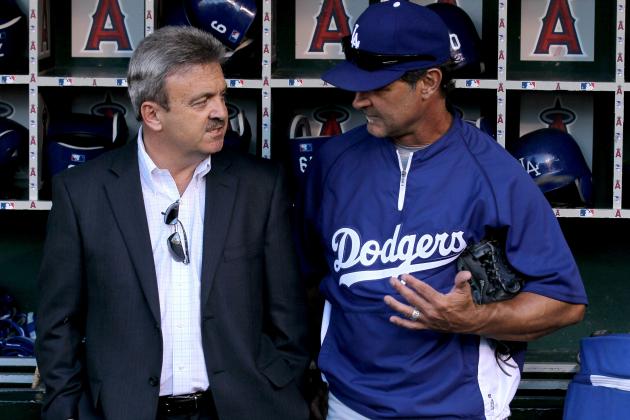 Stephen Dunn/Getty Images

For fans, Opening Day is a celebration of American's pastime.
For general managers, it's the first of many days that will determine their futures. The entire offseason leads up to this day, where win-loss records are supreme and determine which general managers get another year and which get the ax.
Some GMs will lose their jobs because their teams fail to live up to high expectations set by a high payroll. Others will lose because long rebuilding processes have not worked fast enough.
Here are five general managers who could be on the chopping block if their teams don't live up to expectations this year.
Begin Slideshow

»
Victor Decolongon/Getty Images

The Angels made a big splash this winter for the second year in a row, adding Josh Hamilton to a lineup already full of stars with Albert Pujols and Mike Trout.
But they have major questions with their pitching staff. Joe Blanton and Jason Vargas, decent pitchers at best, are listed as third and fourth in the rotation on the Angels' depth chart, and the bullpen is full of question marks.
After winning 89 games and missing the playoffs in 2012, would owner Arte Moreno tolerate another season with a high payroll and missing the playoffs?
Another factor is the arms race the Angels are in with the Dodgers for control of Los Angeles, and Dipoto's job could be in greater jeopardy if the Angels miss the playoffs while the Dodgers make it.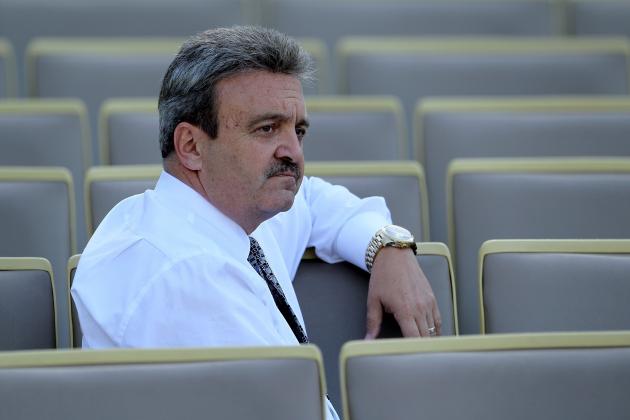 Jeff Gross/Getty Images

Since being sold from Frank McCourt to a group including Magic Johnson, the Dodgers have spent money like crazy, acquiring Adrian Gonzalez, Hanley Ramirez, Carl Crawford, Josh Beckett, Zack Greinke and Brandon League. Their payroll is approaching Yankee-level, and expectations are high for this team in Los Angeles.
But what if they fail? What if Crawford fails in coming back from Tommy John surgery? Or if Josh Beckett has nothing left? Or if Greinke's elbow issues that he experienced in spring training persist?
Or what if, in the race between the Angels and the Dodgers, the Angels win the World Series and the Dodgers finish in third place with a higher payroll?
There are several doomsday scenarios that could lead to Ned Colletti losing his job at the end of the season if things go wrong for the Dodgers.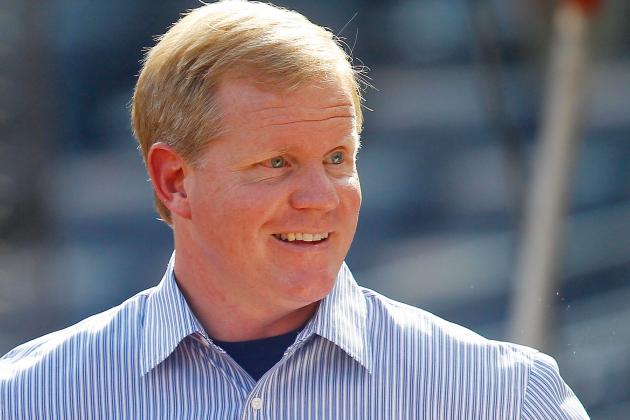 Jared Wickerham/Getty Images

This could be a make-or-break year for Neal Huntington.
Since September 2007, Huntington has led the Pirates through a rebuilding process that saw them get off to fast starts in 2011 and 2012 but ultimately falter and finish under .500. The Pirates have had 19 straight losing seasons, and a 20th in 2013 could mean the end for Huntington in Pittsburgh.
Huntington's tried to build the team through the draft with mixed results.
His first-round pick in 2008, Pedro Alvarez, hasn't lived up to the hype yet but has become a power hitter. 2009's first-round pick, catcher Tony Sanchez, has made it to Triple-A but hasn't hit much.
Jameson Taillon and Gerrit Cole, taken in 2010 and 2011, respectively, are crown jewels of the farm system and could make it to the majors sometime in 2013.
And Mark Appel, taken in 2012, failed to sign a contract and returned to Stanford.
If the Pirates don't finish over .500 this year, Huntington could be out of a job.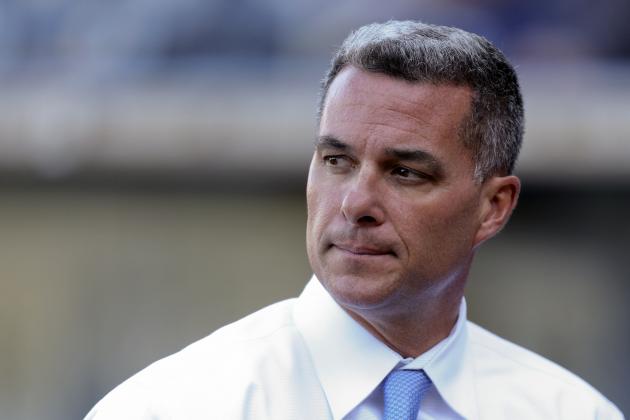 Ed Zurga/Getty Images

Like the Pirates, the Royals need to make progress in 2013 for general manager Dayton Moore to keep his job.
Much of the Royals' young talent has made it to the big leagues, and Moore made a statement over the winter trading top prospect Wil Myers to the Rays for a package that included James Shields. The Royals are trying to win this year, and if they don't make progress, especially if Myers shines for the Rays while that happens, Moore could be back on the job market.
For years, the Royals' main problem has been pitching. With a rotation of James Shields, Ervin Santana, Jeremy Guthrie, Wade Davis and Luis Mendoza, their pitching should be better.
One major factor in the Royals' success will be former first-round pick Eric Hosmer, who will try to bounce back from a disappointing 2012.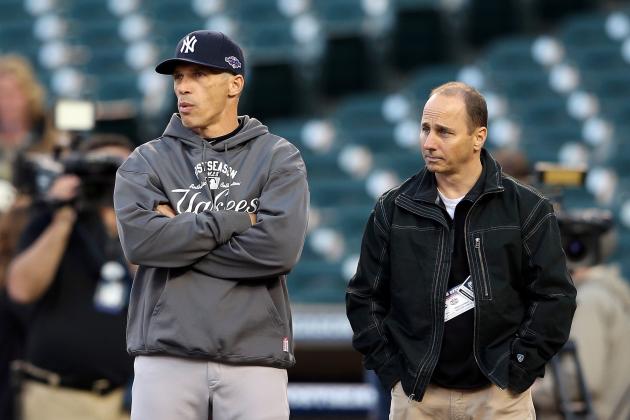 Leon Halip/Getty Images

When does a year go by when Brian Cashman isn't on the hot seat? But in 2013, if the Yankees' season is as disastrous as many predict it will be, maybe the team will go in a different direction.
With the club trying to get their payroll under $189 million for next season, the team was not aggressive in the free-agent market over the winter and then suffered injuries in spring training to Curtis Granderson and Mark Teixeira. They're also without Derek Jeter, Phil Hughes and Alex Rodriguez to start the season.
Many "experts" have predicted the Yankees to finish in last place this season, and one has to wonder, if that happens, will Hal Steinbrenner decide to take the club in a different direction with the Yankees ready to spend money again after 2014.