Power Ranking College Football's Hotbed Recruiting States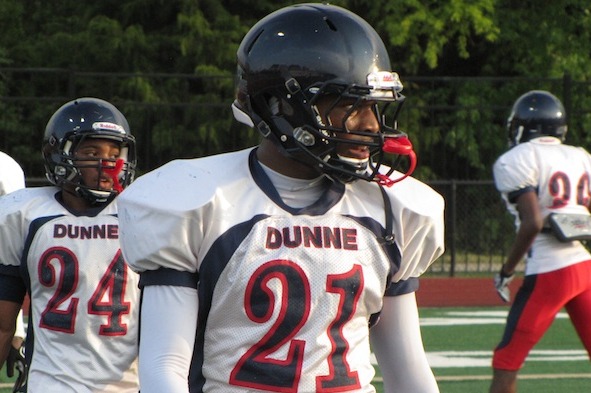 247Sports
Some states will be home to a couple of good prospects each year, and that's fine. Those states will have a couple of schools come onto their grounds to check out those players and recruit them.
Then there are states that basically grow prospects on trees and are home to some of the best quality and quantity of talent in the country. Those states have college coaches visiting every day to evaluate the prospects, and a big recruiting scene comes about.
We call them "hotbeds"—states that have a fantastic amount of available talent that is also of exceptional quality. For 2014 recruiting, several states appear to be hotbeds, and this slideshow will power rank the best of them.
Here are the best hotbed states for recruits right now in 2014 recruiting.
Begin Slideshow

»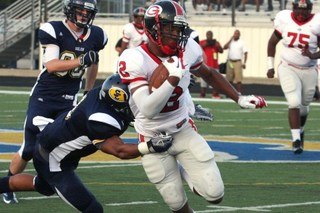 247Sports
Home to players like Marshon Lattimore, Parris Campbell, Kyle Trout and Dante Booker, Ohio is once again a hotbed in football recruiting. Ohio State and Michigan get many of the state's best prospects, but this is a state that every program in the country looks at for talent.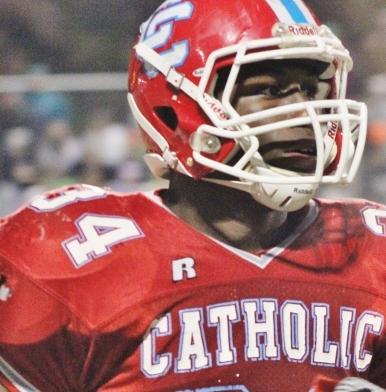 247Sports
North Carolina is a bit underrated when we think of the best talent-producing states in college football.
But this year, with Will Grier, Kentavious Street, Lorenzo Featherston, Derrell Scott, Trevion Thompson and Elijah Hood leading the way, the state could finally be having a coming-out party.
Both in-state schools have a tough time fighting off the SEC for North Carolina's top prospects. Grier has already chosen to play for Florida.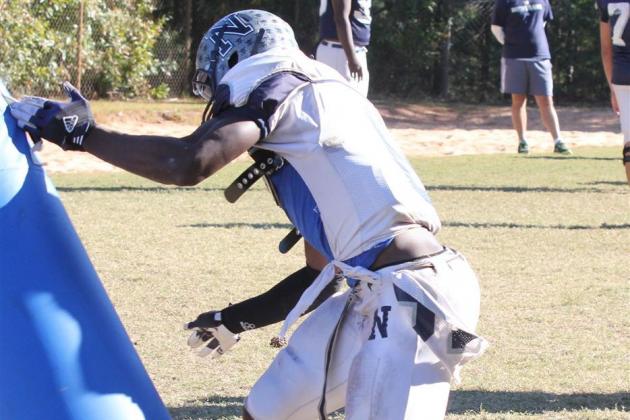 247Sports
The Peach State can always be depended on to produce a wealth of talent every single recruiting cycle. Last year, Robert Nkemdiche and Carl Lawson were two of the top-10 players in the country.
This year, Georgia can brag it is home to players like Lorenzo Carter, Raekwon McMillan and Deshaun Watson, among many others. Georgia seems to have a tough time of keeping some of the state's players home (much to the dismay of Bleacher Report College Football Editor Eric Bowman).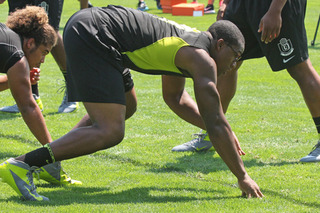 247Sports
Virginia is for lovers but also for good football recruiting talent. This year, Virginia is home to the nation's best recruit in DE Da'Shawn Hand, best DT in Andrew Brown and best S in Quin Blanding.
QB Caleb Henderson is a top-10 player at his position, while DE Jalyn Holmes and ATH C.J. Reavis are also great prospects. This is considered perhaps the best class of talent in the state's history.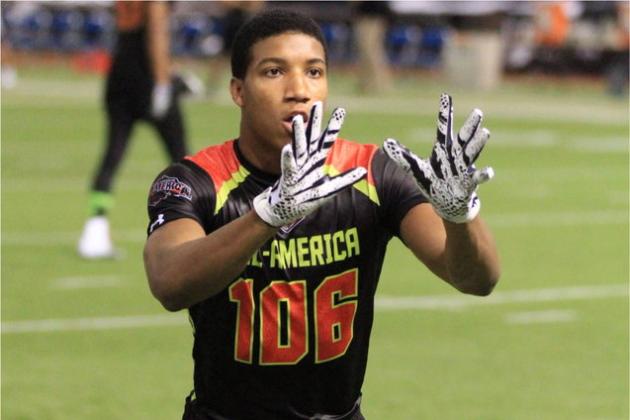 247Sports
The state of Alabama is die-hard football factory, and high school ball is a huge deal. This is the heart of SEC country, and many prospects grow up wanting to play for Alabama or Auburn.
CB Marlon Humphrey is the top player in the state this year, but RB Racean Thomas, LB Tre Williams, RB Bo Scarbrough and DE Denzel Ware are not far off. Once again, good talent is ripe for the taking in 'Bama.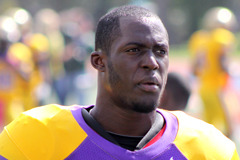 247Sports
If you think there's just Voodoo and gumbo going on in Louisiana, you couldn't be farther from the truth. This is a football state if I ever saw one, and a ton of top recruits come from this red-hot hotbed every year.
RB Leonard Fournette has a chance to become perhaps the greatest recruit to ever come out of the state—yes he's that good.
LT Cameron Robinson is the best in the nation at his position, while S Laurence Jones, ATH/WR Speedy Noil, DE Gerald Willis and WR Trey Quinn are upper-level prospects nationally.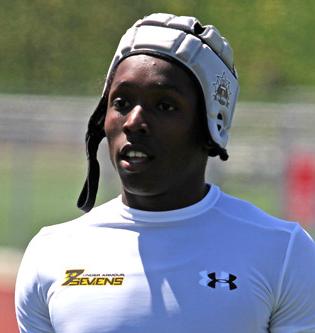 247Sports
One of the three traditional super hotbeds, California is doing its normal thing by producing a slew of prime-time prospects once again.
Just about every program has multiple coaches who keep tabs on this state every year. The 2014 class has players like CB Adoree' Jackson, WR/S John "Juju" Smith, RB Joe Mixon, WR/DB Michiah Quick, QB Keller Chryst and TE Tyler Luatua.
With the great weather, players can train in this state year-round.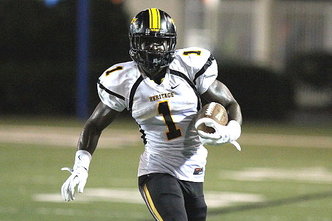 247Sports
Florida football is on par with any other state, and the players from this hotbed usually are among the most competitive in the country.
Speed and athleticism are all over the state every year, and every program looks to bring in Florida kids in February. The big three in-state schools of Miami, Florida and Florida State reap the benefits of this state's talent availability year in and year out on the recruiting trail.
RB Sony Michel is the state's best player, which is saying something since there are so many other elite prospects from Florida in 2014 recruiting.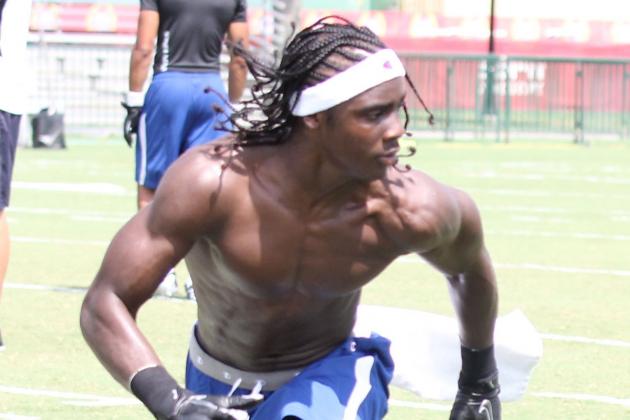 247Sports
When a player like QB Jerrod Heard can't even crack the top 10 Texas recruits rankings by 247Sports, you know this state has great talent.
CB Tony Brown is the top player in the Lone Star State and is the top CB prospect nationally right now.
Other big names include S Edward Paris, LB Hoza Scott, DE Solomon Thomas, WR K.D. Cannon, DB Nick Harvey and S Dylan Sumner-Gardner.
With that being just the tip of the iceberg, you see why Texas is No. 1 on this list right now.
Edwin Weathersby is the College Football Recruiting Analyst for Bleacher Report. He has worked in scouting/player personnel departments for three professional football teams, including the New York Giants, Cleveland Browns and the Las Vegas Gladiators of the Arena League. He spent a year evaluating prep prospects and writing specific recruiting and scouting content articles for Student Sports Football (formerly ESPN Rise-HS). A syndicated scout and writer, he's also contributed to WeAreSC.com, GatorBait.net and Diamonds in the Rough Inc., a College Football and NFL Draft magazine.