Thomas Gives Horns Versatility; How Will They Use Him This Fall?
Use your ← → (arrow) keys to browse more stories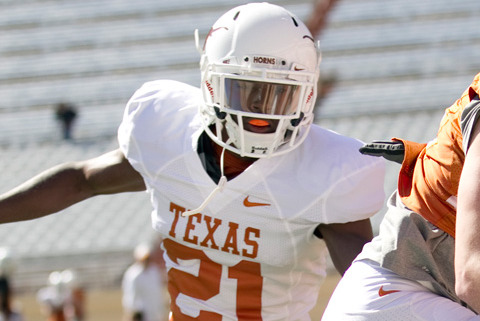 He went through high school wearing a label fastened to him by the sports subculture of football recruiting. Duke Thomas was known as a versatile "athlete" — college position to be determined. Now he comes out of Texas' spring football practices with a chance to define that designation in college.