Best Fits for the Philadelphia Eagles in the First Round of 2013 NFL Draft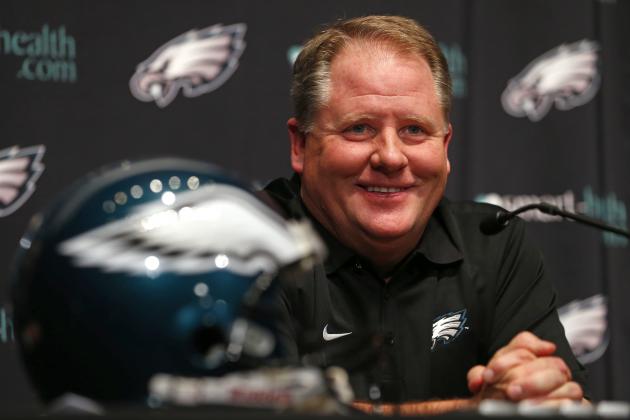 Rich Schultz/Getty Images

The Philadelphia Eagles undoubtedly had several holes on both sides of the ball after a miserable 2012 campaign saw the end of Andy Reid's tenure as head coach.
The front office has plugged holes defensively via free agency, but the job is far from done if this team wants to compete in the always-tough NFC East.
Next step: The 2013 NFL Draft.
Chip Kelly will look to breathe fresh air into an organization and fanbase that desperately could use it and, for that matter, need it.
He can start by drafting players of need and prioritizing based on fit and potential immediate impact.
I'll look at a few players the Eagles could take with the No. 4 overall pick that would fit best moving forward under the Kelly regime.
Begin Slideshow

»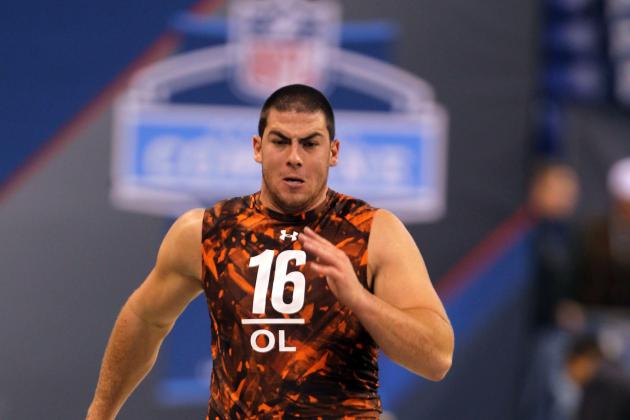 Brian Spurlock-USA TODAY Sports

Chip Kelly's offense requires frequent mobility from offensive linemen, a distinct strength of Eric Fisher.
Fisher, at 6'7" and 305 pounds, would bolster an offensive line that sees both tackles returning from injuries that caused the loss of significant time.
The Central Michigan standout is long and versatile. He has the ability to run and pass block with no drop-off in either department.
More importantly, Fisher has the mobility and strength to get ahead of plays and break into the second tier of defenses, clearing potential paths for running back LeSean McCoy.
This was something the Eagles lacked last season. Reverse plays and screen passes yielded little production because there were no offensive linemen who had the ability to provide downfield blocking.
Fisher has the potential to be the lineman to transition those short-yardage plays into big gainers.
He also gives the Eagles flexibility. Fisher could be a back-up to start and learn from one of the best NFL tackles in Jason Peters.
Or Todd Herremans could make the move from tackle back to guard, and that would open the door for Fisher to start and solidify the majority of the offensive line.
I like option two.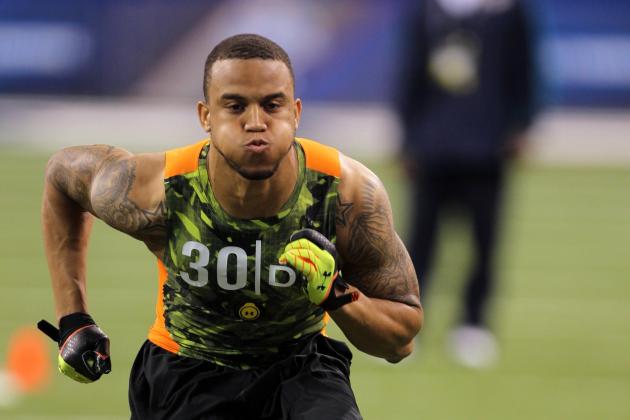 Brian Spurlock-USA TODAY Sports

To put it bluntly, the Eagles secondary was abysmal for the majority of the season (Happy trails, Nnamdi Asomugha and Dominique Rodgers-Cromartie).
Milliner is far and away the best cornerback in this draft. When someone is the best at their position and available, you draft said person. When the person fits perfectly, as Milliner does, the move is a no-brainer.
One thing the Eagles have lacked during the last few seasons is solid and consistent tackling corners. Milliner brings this dimension. He is strong and extremely athletic, attributes that contribute to his ability to make open-field tackles and limit receivers to minimal yards after catch.
Milliner's strength also allows him to jam wide receivers at the line. He has the quickness, however, to recover and make plays on the ball, again using his strength to make it as uncomfortable as possible for receivers to make the catch.
He is about as NFL-ready as anyone else in this draft, a crucial intangible.
Milliner can step in and start right away in an Eagles secondary undergoing a makeover. Eagles fans are still waiting to land that special cornerback who can contribute at a consistent rate for numerous years.
They have been missing that type of player since Bobby Taylor and Troy Vincent departed.
Step right up, Dee Milliner.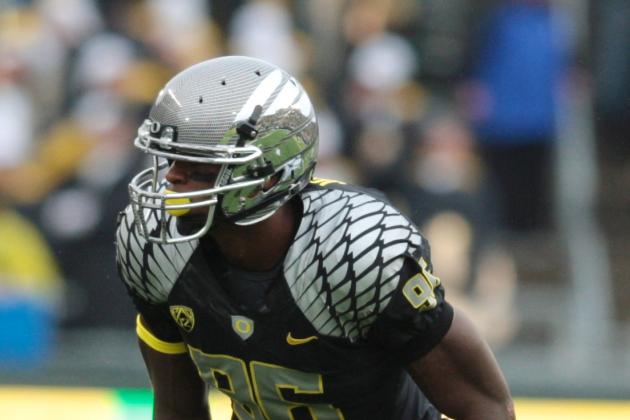 Scott Olmos-USA TODAY Sports

Hybrid defensive ends and linebackers are prime for 3-4 defenses. This bodes well for the Eagles if they are to draft Jordan at No. 4 overall.
The Eagles couldn't get near opposing quarterbacks last season, perhaps topping the long list of frustrating aspects of the disappointing year..
That could all change if Jordan follows Kelly to the Eagles.
What stands out most is Jordan's length. At 6'6", he has the ability while rushing the passer to, if he doesn't reach the quarterback, knock down plenty of passes. The Eagles came up short in that department last year.
With his length comes surprising quickness, too.
Back to that list of frustrating aspects in 2012: linebackers trailing tight ends across the middle.
Jordan can change that and should be able to run stride for stride with slot receivers and tight ends. Even if he is a step behind, his reach could make a knock-down still possible.
Dion Jordan will rush the passer on a consistent basis, resulting in tackles for losses and sacks. The Eagles struggled mightily in that department last year.
Seems like a simple formula.