WWE Raw: 5 Talking Points to Come from Monday Night's Show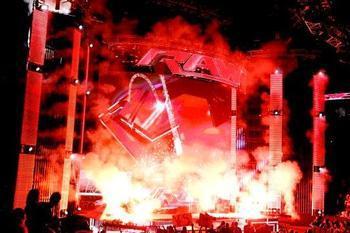 Photo courtesy of WWE.com
After months of planning and weeks of preparation, we find ourselves coming to the very end of the Road to WrestleMania.
This week's go-home episode of Monday Night Raw featured segments involving each and every one of this Sunday's pay-per-view participants, adding the final touches to the numerous storylines that are now just days away from their culmination.
In fact, the show was so loaded with action that it has proved incredibly difficult to identify just five talking points this week.
Thus, in order to ensure that no feud is ignored, I have chosen to save the debate on each of the imminent WrestleMania matches for another article that will be arriving shortly.
As a result, this week's talking points will centre around issues other than those clashes that are set to feature on the 'Mania card, starting with an announcement regarding the pay-per-view's pre-show…
Intercontinental Title Announcement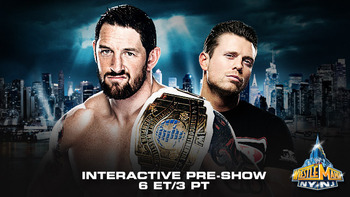 Photo courtesy of WWE.com
Once upon a time, the Intercontinental Championship bout was one of the most eagerly anticipated matches on the WrestleMania card.
Furthermore, its combatants would more often than not produce a show-stealing performance on the Grandest Stage of Them All. Who could forget Ricky Steamboat and Randy Savage at WrestleMania III, or Shawn Michaels and Razor Ramon's revolutionary ladder match at WrestleMania X?
This year, however, the IC title match has unfortunately been demoted to the WrestleMania pre-show.
Though I can see why the WWE would want to hype up the pre-show with an important title match, given the rich history and prestige of the belt, it really should be featured on the PPV's main card as one of the biggest attractions.
It's a telling sign of the tragic demise that the Intercontinental Championship has endured over the past few years. But hey, at least we're getting an IC title match, which is more that can be said for other belts…
Still No U.S. Title Match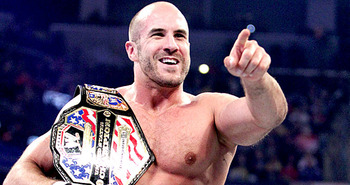 Photo courtesy of WWE.com
Despite being the longest-reigning champion on the WWE roster, Antonio Cesaro is still not scheduled to compete at this year's WrestleMania.
Not only is this highly unfortunate for the U.S. title's reputation, it is arguably an even greater shame that a Superstar with the abundance of talent that Cesaro possesses is not going to be showcased at the biggest professional wrestling show of the year.
In the ring, Cesaro has gone from strength to strength since his debut last year, and he could have put on a great 'Mania programme with any number of fellow midcarders.
He may still feature in some capacity, but the fact that the go-home episode of Raw made no mention of a U.S. title match suggests that the championship will not be defended come Sunday evening.
The silver lining for Cesaro is that this is, of course, his first year with the company, and thus, he will have plenty of opportunities to feature at future WrestleManias.
No Divas Title Announcement Either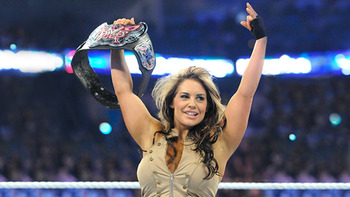 Photo courtesy of WWE.com
Unfortunately this is another complaint, as the WWE has also failed to schedule a Divas title match for WrestleMania thus far.
What's surprising here is that there was a lot of potential for the WWE to put together a decent female rivalry, but once again, the company has seemingly passed up on the opportunity.
Kaitlyn was at one point involved in an intriguing rivalry with Tamina and Layla; however, that storyline fizzled out without any real explanation from Creative.
The champ then encountered her former friend AJ on a few occasions on Raw, with the latter even winning via count-out on last week's show. Given their backstory, this could have made for a nice little feud to add to the 'Mania card.
But it appears the WWE ran out of time to promote this one, as Kaitlyn didn't even feature on Raw this past Monday.
Much like the case of the U.S. title, there is still time for a title match to be announced, but will it be too little, too late from the WWE?
Nonetheless, the fact remains that championships should be getting more coverage than this, particularly during WrestleMania season.
Dolph Ziggler vs. Daniel Bryan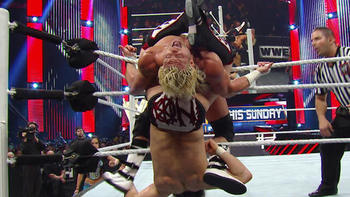 Photo courtesy of WWE.com
Anyway, enough of the negatives. Let's now take a moment to appreciate what was a top-quality wrestling match on Raw between Dolph Ziggler and Daniel Bryan.
It's no secret that these two can go in the ring. As a result, many have touted this as a future World Heavyweight title feud. And based on their performance this week, you can certainly see why.
The two put on an exciting display and threw in some rather unorthodox offence—none more so than Daniel Bryan's innovative throwback to the days of Tajiri when he wrapped Ziggler up in the ropes for the Tarantula.
Ultimately, Ziggler got the win before his partner, Big E Langston, entered the ring to hit his finisher on Bryan.
The finish not only added to the hype of the imminent Tag Team title match at WrestleMania, but it was one of Raw's better matches in recent memory and thus a real high point on a show that was pretty light on in-ring action.
Divas Headline Raw Again
Though they weren't involved in the final segment of the show, the Bellas and the Funkadactyls actually participated in the main event match on Raw this week.
It follows a similar situation from last week, when Kaitlyn and AJ appeared in the final bout on Raw.
Unfortunately, it's likely that the WWE is simply treating these matches as fillers before the final segments of the evening. Nevertheless, such exposure is still a positive sign for the Divas division.
What's more encouraging is the fact that the Bellas and Naomi and Cameron—none of whom are necessarily considered part the company's elite female performers—put on a pretty solid match.
Despite the fact that there appears to be no Divas title match at WrestleMania, it's performances like this that offer hope of a resurgence of female competition in the WWE.
The following weeks after 'Mania offer a clean slate with which Creative can operate. Let's hope they take this opportunity to set about rebuilding the women's division. The WWE has the potential to do something with the division, but does it have the motivation?
Conclusion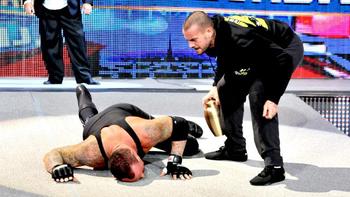 Photo courtesy of WWE.com
After last week's showing on Raw, it was always going to be difficult to produce a show of greater quality this time around.
And though the WWE did a good job of fitting each WrestleMania performer into the night's proceedings, the episode was a little short on actual matches and thus, the pace was affected somewhat.
That being said, it will be great to see Shawn Michaels at WrestleMania once again, while CM Punk's actions will undoubtedly garner some major heat ahead of his clash with the Undertaker.
It was a hugely effective way to end the show, and in my mind, it was enough to get me geared up for this Sunday's extravaganza.
But what about you guys—are you unhappy with the lack of midcard title matches?
What are your thoughts on the future direction of the Divas division in the WWE?
And most importantly, are you ready for WrestleMania 29 this Sunday?
Comment below with your thoughts on these matters, as well as any of the other issues to emanate from the go-home episode of Monday Night Raw this week.
Keep Reading