This summer will be the second anniversary of Paris Saint-Germain's takeover by current owners Qatar Sports Investments.
In that short time span, the capitol club have become major players in the European transfer market and are rapidly becoming one of the biggest clubs in Europe, if not the world.
On Tuesday, they hosted Barcelona in the Champions League quarterfinal first leg, drawing 2-2 with the Catalan giants in their first season back dining at Europe's top table after an eight-year absence.
That represents substantial growth on their part, and indeed the team on the pitch are unrecognisable from the one representing the club less than two years ago. Their superior progress puts them ahead of the likes of Manchester City (in European terms at least), a team that has also been assembled at high cost with the ultimate aim of continental domination.
Admittedly, they have faced tougher opposition than Les Parisiens this season, but in the time that they have been under foreign ownership, they have not come close to PSG's current level of success in Europe.
The journey has been a difficult one and is by no means finished. PSG before QSI were perennial underachievers, a team with a big reputation off the pitch by virtue of its home city, but a limited one off it.
Thus far, the side from the capitol have yet to win anything of note under their new owners, and their trophy collection is still relatively small in comparison with their European rivals.
For example, PSG have only won the domestic title twice (this season would be their first in 19 years), though it should be remembered that the club was only formed in 1970. They have also won the Coupe de France eight times and the Coupe de la Ligue three times, but both of those hauls are outweighed by the club's one significant piece of European silverware.
The 1996 UEFA Cup Winner's Cup is a reminder of when PSG, for a period, were recognised as the top-ranked team in Europe and had a squad that was the envy of Europe. Following the mid-90s, the club went into decline and was only rescued in the season preceding the takeover, thanks to coach Antoine Kombouare and president Robin Leproux.
Takeover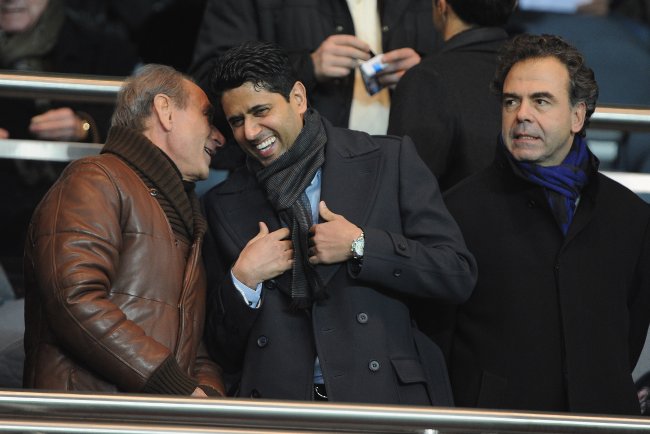 Pascal Le Segretain/Getty Images
The latter was swiftly deposed upon QSI's arrival in the capital. Leproux's work steadying the ship had made PSG enough of an attractive proposition to convince the Qataris that it was a club worth buying, but it quickly became obvious that he would play no part in its future.
On 30 June 2011, the group bought a 70-percent stake in PSG following an impressive fourth-placed finish under former defender and fan favourite Kombouare. However, questions were immediately raised regarding his future, too, particularly after president Nasser Al-Khelaifi's proclamations regarding PSG's new objectives.
Kombouare, it seemed, just wasn't the right fit.
Leonardo
But before finding a new coach, the new owners had to find someone with pulling power in terms of player acquisitions, media savvy to attract the spotlight and knowledge of things on the pitch.
Even before the takeover had been ratified, there had been plenty of speculation that the club were going to approach former AC Milan player, sporting director and coach Leonardo to take the reigns.
After a will-he-won't-he series of events, including a press conference in Milan that appeared to be the Brazilian's way of saying that this wasn't going to happen, QSI got their man in early July.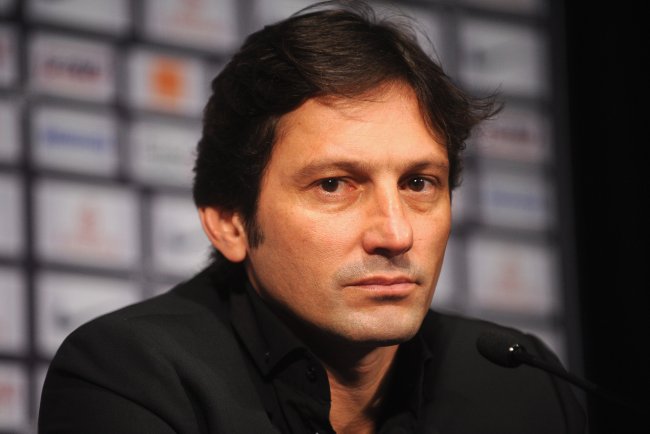 Antoine Antoniol/Getty Images
The first and arguably most crucial part of the initial plan was in place. Next, they needed the arrival of a superstar, although Leonardo insisted that a key part of the plan for the project was to retain a large part of the club's identity through their domestic internationals.
Javier Pastore
That arrival was to follow a month later, after an equally tedious process.
Future Champions League winners Chelsea were reported to be heavily interested in the Argentine sensation who had been making waves with Italian side Palermo for the two previous seasons. However, PSG stole a march of the Blues, Leonardo using his knowledge of the Italian game to secure Pastore's signature for the princely sum of €42 million.
The fee smashed France's previous all-time record transfer sum, also held by PSG for their re-purchase of Nicolas Anelka in 2000 for around €30 million.
Pastore was touted as the new face of PSG and a future superstar who was coveted by a host of club football's top teams.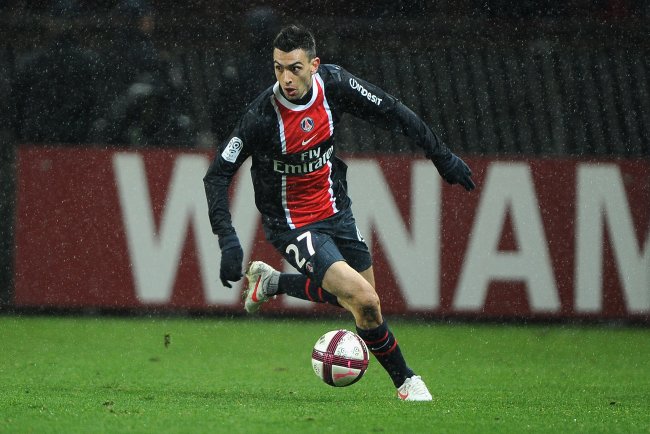 Pascal Le Segretain/Getty Images
He immediately lived up to the hype, too, with seven goals and two assists in his first 10 games for the club.
Carlo Ancelotti
The real sign of progress, though, was the consummation of what many felt had long been the desire of the Qataris: to appoint a prestigious coach with an illustrious history of success.
They did this on the eve of 2012, when after a long period of debating, Carlo Ancelotti was eventually appointed as coach of the club in acrimonious circumstances, given that Kombouare departed the club with them topping the league.
Another flurry of signings followed, including Brazilian duo Alex and Maxwell, whilst the club fervently pursued Manchester City striker Carlos Tevez. The club also reportedly came close to snaring David Beckham from Los Angeles Galaxy.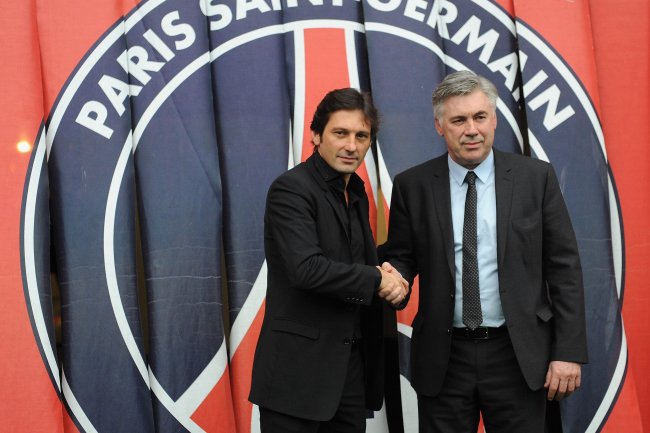 Antoine Antoniol/Getty Images
The Italian took his time, but he eventually won the skeptics over with an unbeaten home run that was only ended earlier this season. However, the side from the capitol had not banked on the incredible run of form that title rivals Montpellier would go on until the end of the season.
Montpellier
Indeed, the meagre club led by charismatic president Louis Nicollin managed to upset Ancelotti's side, and the odds, to claim the Ligue 1 title.
Led by Olivier Giroud and Mapou Yanga-Mbiwa, La Paillade were irresistible and eventually pipped the big-spending club to the post by just two points. A spate of late season draws saw Ancelotti come under criticism for his use of catenaccio-esque tactics, and PSG had once again failed to deliver when the result had looked a formality.
Earlier in the season, under Kombouare, the capital club had travelled to the Stade de la Mosson and dismantled Montpellier 3-0, thanks in part to Pastore's best performance in a PSG shirt to date.
However, it wasn't enough, and the Argentine and his teammate were left to lick their wounds over the summer.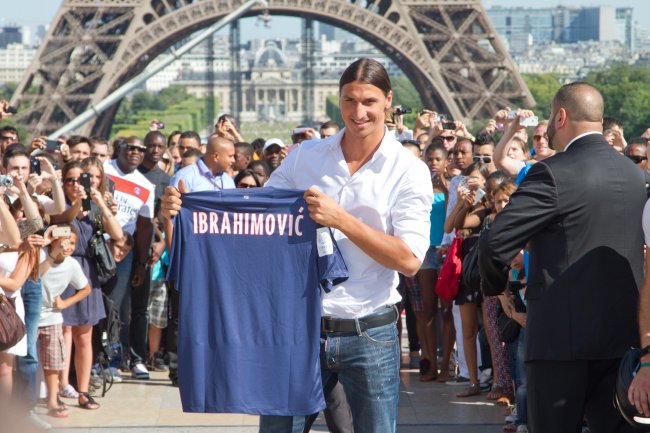 Marc Piasecki/Getty Images
Zlatan Ibrahimovic
That title disappointment spurred them onto another spending spree, but this time though it was more substantial.
A raft of experienced, top quality stars with big names but even bigger reputations came in to deliver results. Zlatan Ibrahimovic, Thiago Silva and Ezequiel Lavezzi arrived amid much fanfare, and PSG were reborn under QSI.
The previous summer with Leonardo and Pastore had proved to be a false dawn; the club were now buying more intelligently, mixing top talent with experience and a guarantee of results.
The scenes at the Swede's unveiling in front of the Eiffel Tower was nothing short of the welcomes for heroes and rock stars.
Despite a mixed immediate start to life in Paris, the capitol club have been reaping the rewards of their gamble on Ibra. A tally of 25 goals in 27 league appearances in a debut season in a new country is as good an indication as you are likely to see of a football transfer going right.
Ibrahimovic's arrival was arguably the watershed moment on and off the pitch, not for only PSG but Ligue 1 as a whole, which had seen a large number of high-profile departures that summer.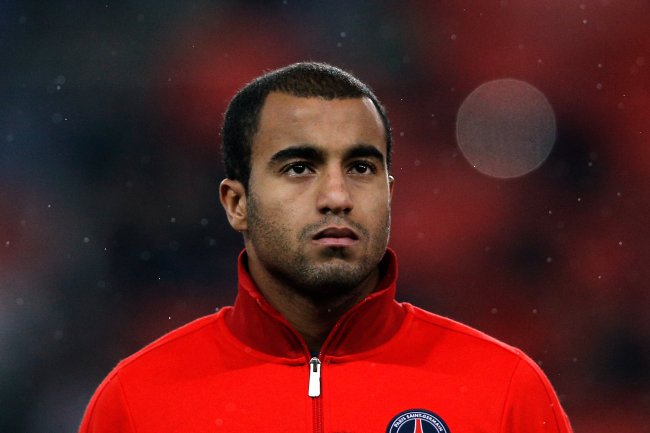 Dean Mouhtaropoulos/Getty Images
Lucas Moura
But that was then arguably eclipsed the following January with the eventual arrival of Brazilian wonder boy Lucas Moura. A PSG player since August, the 20-year-old cost €45 million from Sao Paulo, €2 million more than Pastore.
Unveiled in Doha, itself a landmark moment (or just a sign of the times), Moura is a player who again represents progress for the capitol club.
The samba star was courted by Manchester United before joining Ancelotti's side and is tangible proof of PSG's ability to not only compete with the best sides in Europe, but to beat them, too.
Moura's arrival was arguably the biggest thing to have happened to the club since the takeover.
David Beckham
Until the arrival of David Beckham, that is.
The former England captain left Major League Soccer after a five-year stint in the United States and declared that he was ready for "one more challenge." Believed to be chasing Champions League football, options were limited, but PSG had tried and failed in a bid for him the year before, and so the rumours started once more.
After initially denying the stories, the club came around to the idea of the move once more and started refusing to rule it out.
On transfer deadline day in January 2013, QSI and PSG got the player that the Qataris had coveted since arriving at the club.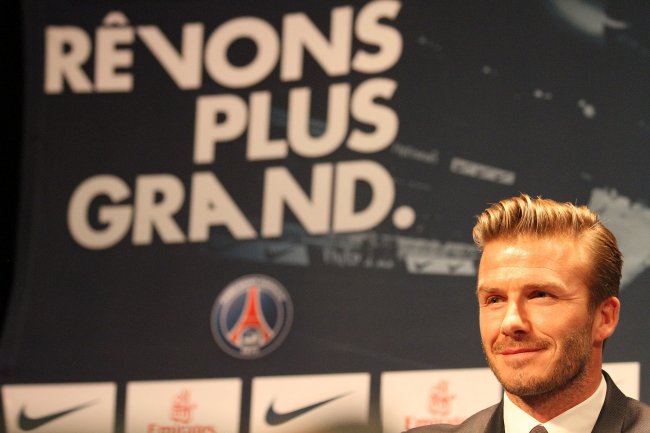 Marc Piasecki/Getty Images
In a swirl of publicity, the 37-year-old arrived in the French capitol and was unveiled after a medical. The move dominated the headlines on deadline day, and more crucially, it fixed the eyes of Europe upon the club once more.
Next?
With Beckham on board, playing and impressing, PSG are marching towards a first title in 19 years, especially as their title rivals continue to hand them the advantage.
The capitol club have had to deal with plenty of speculation regarding coach Carlo Ancelotti's future, Sporting Director Leonardo's and a whole host of criticisms. But the Italian's side have built up a commanding seven-point lead at this moment.
Whatever happens next will go down in history for the club. Bitter rivals Marseille won the Champions League in 1993 in acrimonious circumstances, so the benchmark for success under affluent ownership was set in the year preceding PSG's last Ligue 1 title win.
If they can beat Lionel Messi and his Barca teammates, it would add another glorious page to PSG's short but eventful history.
But all of the previous has led the capitol club to this point, so that they can now prove just how far they have come in under two years of ownership.