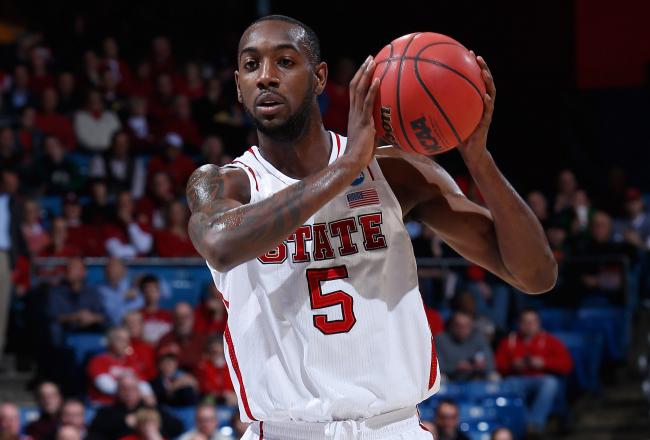 Joe Robbins/Getty Images
RALEIGH, N.C. — The C.J. Leslie era is over at North Carolina State, although it's hard to pinpoint when it began.
Leslie played in 99 games for the Wolfpack but only approached his talent base on a few occasions. When Leslie was at his best, in flashes, it was quite breathtaking.
At 6-foot-9 and 200 pounds, the long-armed and supremely athletic Leslie should have been a rebounding machine in college, but he wasn't. He averaged 7.3 boards per contest for his career; but keep in mind, Leslie was at 7.2 as a freshman and 7.4 as a junior.