Who's This Year's X-Factor? 2009 NBA Playoffs: First Round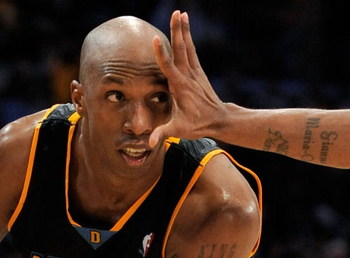 Each year and in every playoff series there is an X-factor.
Certain players step-up and serve as a catalyst, equipped with talent and tools necessary for team success.
In the NBA, there is a difference between basketball and "playoff" basketball, and therein lies it's beauty.
It's the behind-the-scenes, dirty work, and blue efforts that translate into team success.
Here are some vital players holding the keys to their team's sucess this time around in an effort to get out of the first round.
#1 Los Angeles Lakers-#8 Utah Jazz
Mehmet Okur
The Los Angeles Lakers are going to look to score in bunches.
Despite a valant effort in the first game of the series, a 113-110 loss, if the Utah Jazz are going to keep up the rest of the series, they're going to need their second leading scorer (17.0 ppg) fresh and healthy.
#2 Denver Nuggets-#7 New Orleans Honets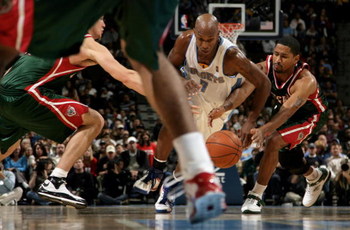 Chauncey Billups
A team characterized by tremendous talent and consistent underachievement in recent years, the Denver Nuggets straightened out their act this season after acquiring point guard (and Denver native and hoops icon) Chauncey Billups, tying a franchise record with 54 wins and claiming the second seed in the West.
Billups probably would have taken a mulligan if given the choice after drawing a first round match-up with fourth year sensation Chris Paul.
Is this the year Denver silences their critics? Or will they fall victim to a first-round upset?
Billups has those answers and the Nuggets will go as far as he takes them.
#3 San Antonio Spurs-#6 Dallas Mavericks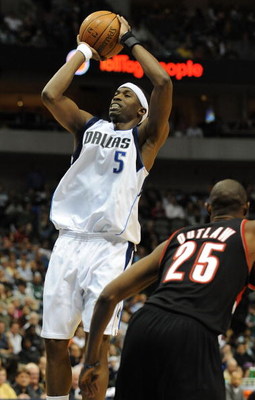 Josh Howard
Heading into the first round of the Texas Throwdown, the San Antonio Spurs know two things: 1) Dirk Nowitzki and Jason Terry are going to get theirs, and 2) Josh Howard can make life miserable.
The Mavericks were 2-1 against the Spurs when Howard played. They were 0-1 without him.
Overall, Dallas went 17-13 when Howard didn't play and 33-19 with him.
If Howard can take care of the ball and shoot a high field-goal percentage as a solid second or third scoring option, he represents a match-up nightmare for the Manu-less Spurs while making him a must-have Mav.
#4 Portland Trailblazers-#5 Houston Rockets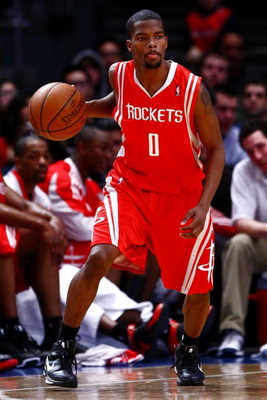 Aaron Brooks
Tracy McGrady can relax, I suppose.
It's not "on him" this year.
This time around the Rocket's bid to get out of the first round rest on the shoulders of not their best player, or even their second, third or fourth best.
The Rockets smallest starter, Aaron Brooks, may be their biggest key.
Brooks was a non-factor — or more accurately a negative factor — in the postseason last season. He was just 8-of-25 from the field — 0-for-10 on 3-pointers — in his 50 minutes of action as the Rockets got bounced by the Jazz in six games.
Greg Oden vs. Yao Ming? Brandon Roy vs. Ron Artest and Shane Battier? LaMarcus Aldridge vs. Luis Scola and Chuck Hayes?
Tough to admit, but I'm watching Brooks vs. Steve Blake
#1 Cleveland Cavaleirs-#8 Detroit Pistons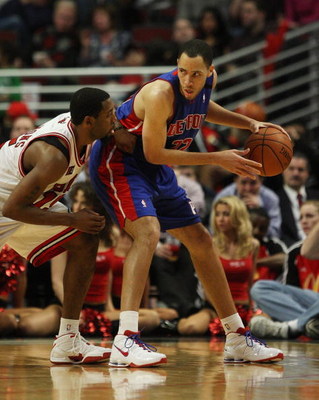 Tayshaun Prince
It's Detroit's first trip to extra play without Billups at the helm since 2002, and the guy they traded for is a highly paid spectator.
The Pistons will need Tayshaun Prince to have an extra bowl of Wheaties each morning if they're going to make it out of this series.
Not only will they need more than surplus out of their leader in points (14.2), rebounds (5.8) rebounds and field-goal percentage (45.0), the Pistons rely on Prince on the defensive end to slow down Video Game James.
#2 Boston Celtics-#7 Chicago Blls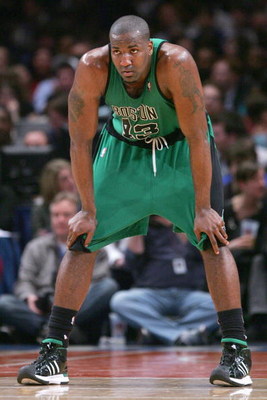 Kendrick Perkins
Kendrick Perkins is going to have more of a load on his shoulders in this year's playoffs than he did last year.
The sidelining of Kevin Garnett knocks the Big Three down to two.
After conrolling the paint for the majority of the first half, Perkins gave way to Joakim Noah as the Bulls slid into TD Banknorth Garden and stole Game One.
Mr. Perkins will need to nearly double his averages in points (8.5) and rebounds (8.1) if the belt is going to stay with the Green Party.
#3 Orlando Magic-#6 Philadelphia 76ers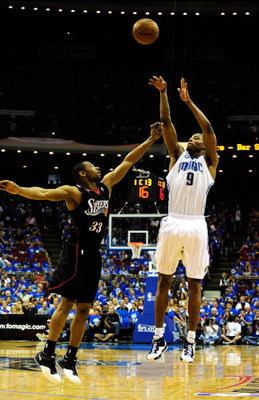 Rashard Lewis
The Sixers enter the playoffs having just ended their six-game losing streak with a shaky overtime win against a Cleveland team that rested LeBron James and most of its starters.
That win appeard to have rejuvenated Philadelphia's confidence.
If Rashard Lewis can first, remain healthy, and second, hit the three ball on the Dwight Howard double team, while also doing all of the other things he so quietly does, look for Orlando to overcome their Game One squander.
#4 Atanta Hawks-#5 Miami Heat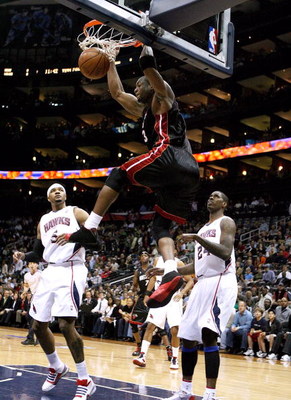 Dwyane Wade
This may seem like the obvious choice, but Dwayne Wade is one of the few players in the league that can single-handedly win a series.
Possibly no player has ever expended more in one 82 game season than Wade has this year.
While Game One was a fogetable one (19 points on 8-for-21 shooting, including 1-for-6 from three-point range) Wade has championship experience and the Atlanta Hawks do not.
Keep Reading

Denver Nuggets: Like this team?