Is Curry's 2013 Best Three-Point Shooting Season Ever?
Use your ← → (arrow) keys to browse more stories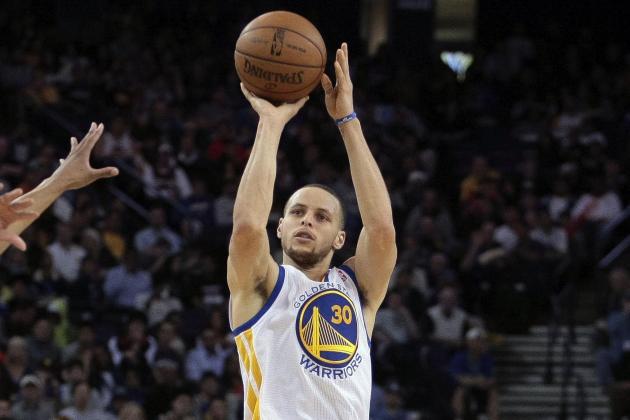 Kelley L Cox-USA TODAY Sports

Steph Curry is one of the best shooters in the world. Warriors fans have known this since his rookie season and college basketball fans knew it back in March 2008, when Curry single-handedly took a ragtag group of scholars from Davidson College within inches of the Final Four. So his proficiency as a shot-maker this season shouldn't surprise on the surface; as far as pure shooting goes, he's been one of this game's best for many years...