WWE WrestleMania 30: Showcasing Top 5 Opponents for the Undertaker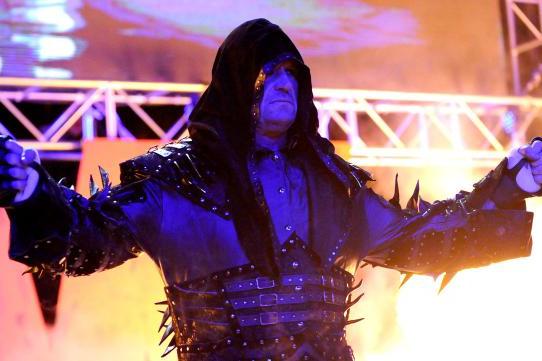 Photo courtesy of WWE.com
The Undertaker's WrestleMania status seems to be in question on a yearly basis, and that will likely once again be the case when it comes to WrestleMania XXX next year. Even so, Taker always rises to the occasion and comes ready to perform on wrestling's biggest stage.
Provided The Phenom decides to compete at WrestleMania XXX, there will be no shortage of potential opponents for him to face. Taker has already taken on some of the biggest stars the wrestling business as ever seen at WrestleMania, but between current established and rising superstars as well as part-time wrestlers, The Undertaker has a lot of options.
WrestleMania XXX will be a special occasion for the WWE and for The Undertaker as well. He has been a part of all but two WrestleManias since WrestleMania VII, and he truly is synonymous with the event. It wouldn't make sense for The Undertaker to skip WrestleMania XXX with that in mind, so the time to begin speculating about his next opponent is now.
Here are the five most likely opponents for The Undertaker next year at WrestleMania XXX in New Orleans.
Begin Slideshow

»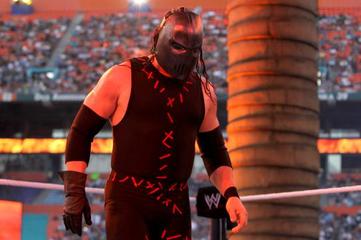 Photo courtesy of WWE.com
While there are certainly arguments to be made for several superstars when it comes to being The Undertaker's greatest rival, I firmly believe that it begins and ends with Kane. When The Big Red Monster made his WWE debut in 1997 as The Undertaker's vengeful brother, it was unlike anything we had ever seen in professional wrestling. Kane was one of the first men to stand up to Taker from a physical and mental standpoint, and that has continued over the past 15 years or so.
Taker and Kane reprised their feud a couple years ago over the World Heavyweight Championship, although they have joined forces briefly a couple times since then. No matter how many times The Undertaker and Kane show solidarity, though, there is always some animosity boiling under the surface. If WrestleMania XXX ends up being The Deadman's final WrestleMania, then Kane is a viable option due to their history together.
The Undertaker and Kane have already wrestled twice at WrestleMania with Taker prevailing each time. Fans generally like to see something new and different at 'Mania, especially when it comes to The Undertaker, but I'm willing to bet that many would be willing to make an exception for Kane. It's difficult to say where Kane will be in his career one year from now, but it's pretty likely that he'll be a singles wrestler and there are no signs of him slowing down. With that in mind, The Undertaker vs. Kane definitely belongs on the shortlist for WrestleMania XXX.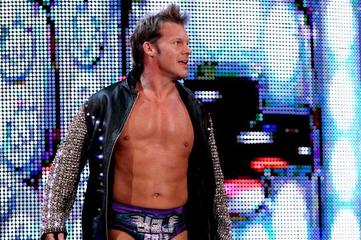 Photo courtesy of WWE.com
Chris Jericho is one of the more interesting superstars on the WWE roster right now as his involvement with the company hinges entirely upon his band schedule with Fozzy. Y2J has been back since Royal Rumble with the exception of a two-week stretch where he toured Australia with Fozzy. He is likely to take a leave of absence quite soon, but he has expressed his love for the WWE on many occasions and will almost certainly be back for WrestleMania XXX unless something unexpected happens.
Y2J wasn't used particularly well this year as he faced Fandango rather than a more logical opponent like Dolph Ziggler. Jericho always takes lemons and makes lemonade, so he did the best he could with what he was given. Jericho may want something more substantial next year, so a match against Taker isn't out of the question. The two of them have done battle before, but they have never gone head to head on the grandest stage of them all.
The only real issue is that Jericho is so indifferent about winning and losing that there is very little chance that he would beat The Phenom. The match itself would be spectacular, though, so that could make up for the predictability. I don't want to compare a Jericho vs. Taker match to Shawn Michaels vs. The Undertaker since it is an unrealistic standard to live up to. Jericho is at a Michaels-esque level in terms of in-ring performance, though, so he and The Undertaker could do something special.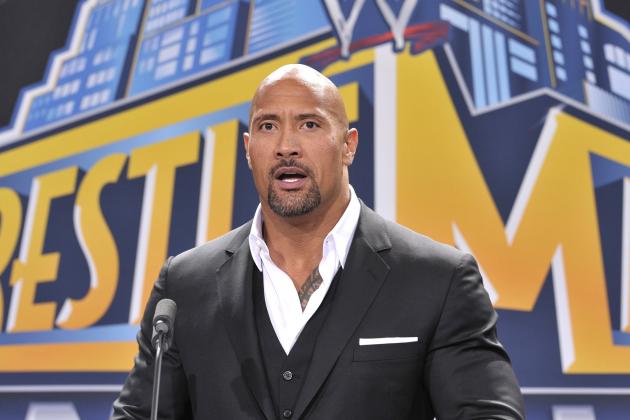 Michael N. Todaro/Getty Images

According to WrestlingInc.com (via F4WOnline), The Rock has already committed to wrestling at WrestleMania XXX, so speculation about his potential opponent is just as heavy as The Undertaker's. The Rock has faced John Cena on the big stage two consecutive years. A trilogy ending at WrestleMania XXX isn't out of the question, but most fans probably wouldn't be interested in seeing it. That means the creative team will probably have to figure something else out for The Most Electrifying Man in Entertainment.
The Rock vs. Brock Lesnar has been bandied about and definitely seems like a possibility, but The Rock vs. The Undertaker would be an incredible match as well. The Rock and Taker have crossed paths many times much like Chris Jericho and The Undertaker, but the stars have never aligned in order to set up a WrestleMania match. Both The Rock and The Undertaker are generally expected to win each and every time they enter the ring, so a match between them would definitely bring an interesting dynamic with it.
Perhaps the only thing stopping a Rock vs. Taker match from happening is the fact that both men are such big draws that it might behoove the WWE to put them in separate matches. The Undertaker personifies WrestleMania, so anybody who has been a fan for a significant amount of time wants to see him compete. The Rock appeals to an even wider fanbase thanks to his status as a successful actor. I would love to see the two of them do battle at 'Mania, but I can understand why the WWE might go in a different direction.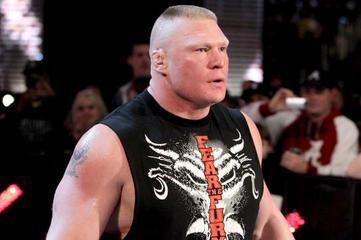 Photo courtesy of WWE.com
A WrestleMania match between The Undertaker and Brock Lesnar has been discussed often over the past few years since their brief run-in at UFC 121 in 2010. Fans have argued about whether the situation was fabricated by Taker and Lesnar, but whatever the case, there is some history between them. Lesnar is locked up for two more years on a part-time schedule and there is no question that he'll compete at WrestleMania XXX, so he is a logical opponent for The Undertaker.
There was plenty of talk several months ago regarding Taker vs. Lesnar at WrestleMania XXIX. That obviously didn't come to fruition as The Undertaker took on CM Punk and Lesnar faced Triple H. The Undertaker vs. Lesnar is a dream match for many fans, though, and it could be a very lucrative endeavor for the WWE. Lesnar has often talked about accomplishing everything possible in the WWE, but one thing he has never done is beat The Undertaker at WrestleMania. That can be the basis of a storyline feud between them next year.
If Lesnar is going to be a major threat to The Undertaker, he needs to be built up to look like a monster over the next year. The WWE has generally done a good job of that, but it needs to continue. Aside from Punk, Lesnar is easily the biggest heel in the WWE right now, and that makes him an ideal foil for The Undertaker. The two of them would probably engage in an epic slugfest unlike anything we have ever seen at WrestleMania before, so there is no doubt that fans would embrace such a match at WrestleMania XXX with open arms.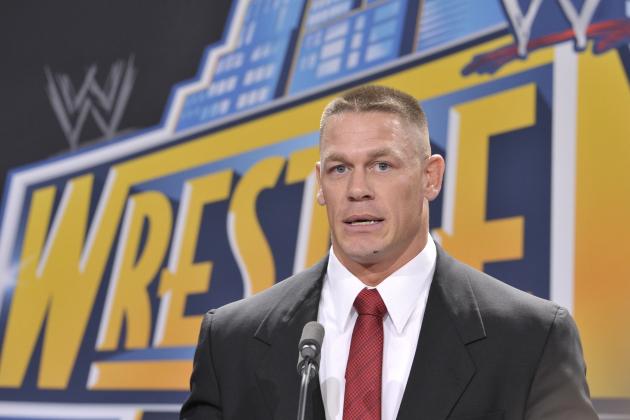 Michael N. Todaro/Getty Images

Whether you love him or hate him, there is no denying that John Cena is the No. 1 guy in the WWE right now. With that in mind, he absolutely must face The Undertaker at WrestleMania before The Deadman ultimately decides to hang up the boots. Time is running low in that regard, so WrestleMania XXX is the ideal event to make it happen. I actually prefer everyone else on this list to Cena from an entertainment standpoint, but a match between Cena and Taker could potentially be one of the most hyped matches ever.
As great as The Undertaker has been at WrestleMania and in general, he has never really faced the top guy on the big stage. During his early years he didn't wrestle Hulk Hogan or The Ultimate Warrior at 'Mania, during the Attitude Era he didn't face "Stone Cold" Steve Austin or The Rock and during the current era he hasn't done battle with Cena. The Undertaker has wrestled each and every one of them at some point, but never at WrestleMania. The Phenom's legacy is cemented regardless of who he faces moving forward, but one would think that a match against Cena is something he wants.
Not only would the atmosphere for the match be unreal, but there would be a great deal of uncertainty surrounding the outcome. Cena is one of a very small group of guys who would potentially be trusted to beat The Undertaker at WrestleMania, so he could very well win that match. At the same time, The Undertaker is a symbol of WrestleMania, so he could just as easily beat Cena. The Undertaker could face just about anyone at 'Mania and make it special, however, a match with Cena at WrestleMania XXX would take the cake.
Follow @MikeChiari on Twitter and listen to him on Ring Rust Radio.