Fantasy Baseball: Week 1 Start 'Em or Sit 'Em Breakdown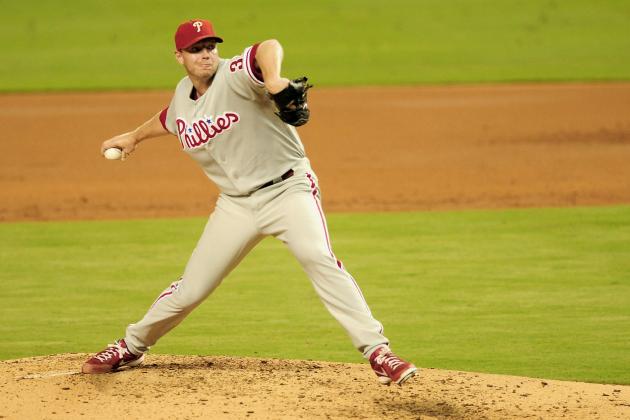 Jason Arnold/Getty Images
Roy Halladay has officially gone from no-questions-asked-starter to questionable starter.
Relax, let us decide for you.
In fantasy baseball, several factors determine how your team fares, including injuries, trades and even luck. Ultimately, though, success comes down to decisions.
During draft day, decisions are all about which players to pick or buy, when and/or for how much.
Once the season starts, though, decisions become a day-to-day grind. At times, the process is enough to wear out even the most veteran, savvy owner.
Should you bench your slumping superstar for that hotshot journeyman? Do you dare start your pitcher at [insert hitter-friendly stadium here]? Is that rookie phenom really for real? And most importantly, what's for dinner?
To help out with these types of questions (okay, probably not that last one), here's a batch of Sit 'Em or Start 'Ems calls—a.k.a. decisions—that have been made for you, based on anything from career stats to recent streaks to just plain old gut calls.
Best of all? If any of these decisions backfire after you, ya know, decide to follow along, then there's only one other decision to make: Blame us.
Begin Slideshow

»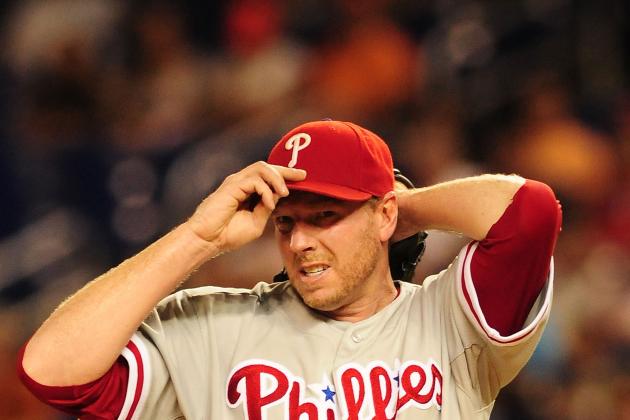 Jason Arnold/Getty Images

Scheduled Start: Wednesday, April 3, at Atlanta Braves
As if there weren't enough reasons to be concerned about Roy Halladay heading into the 2013 season, from his decreased velocity to his health, there's also this.
Those are the veteran right-hander's career stats against current Braves hitters, and in case you didn't click the link, the two numbers that bear reinforcing are that .310 batting average and .527 slugging percentage.
While Brian McCann (shoulder) and his .360 career average against Halladay won't be in the lineup, Freddie Freeman (.467, three homers), Dan Uggla (.324, three) and new Brave B.J. Upton (.357) should be.
If you own Halladay, you likely got him much cheaper than in the past, but let him prove he's right before you go plugging him into your starting lineup.
Verdict: Sit 'Em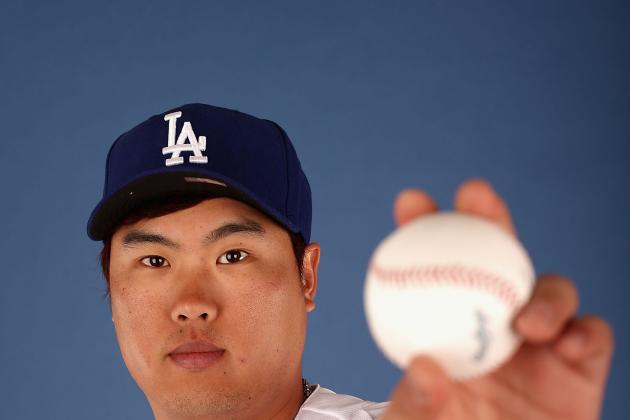 Christian Petersen/Getty Images

Scheduled Start: Tuesday, April 2, vs. San Francisco Giants
Like children on Christmas morning, fantasy owners tend to want to play with their new toy right out of the box.
In this case, that new toy is former Korean star lefty Hyun-Jin Ryu, who owned a 2.80 career ERA and five strikeout titles in his native country's pro league and will be making his MLB debut in the Dodgers' second game of the year.
While the stats are just-out-of-the-box shiny and it's tempting to give Ryu a spin right away, especially after a great spring, perhaps a more conservative approach is prudent here, at least until we see how Ryu's stuff translates against better competition. Or in this case, the best competition in the reigning World Series champs.
Verdict: Sit 'Em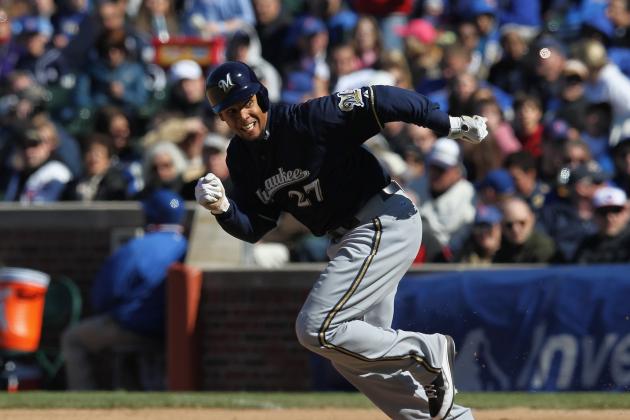 Jonathan Daniel/Getty Images

Scheduled Opponents: Home vs. Colorado Rockies (two games) and home vs. Arizona Diamondbacks (three games)
In case you're wondering what to expect from Carlos Gomez coming off a breakout 2012, there's plenty to like about him this week.
For starters, all five of his games are at home, and Miller Park is one of the ballparks most abused by hitters, per ESPN's Park Factors.
Second, Gomez and Co. face the Rockies staff, including lefty Jorge De La Rosa on Tuesday, who the club has teed off on in the past, so Gomez can get in on the act that way, too.
And third, following a career-best 37 stolen bases last year, Gomez gets the chance to run against Wilin Rosario. Indisputably baseball's worst defensive catcher, Rosario surrendered 21 passed balls and made 13 errors last year—worst in the majors in both categories—and also allowed 0.61 steals per start (64 steals in 105 starts), which ranked as the fourth-worst ratio among the 12 catchers with at least 100 games behind the dish in 2012.
Verdict: Start 'Em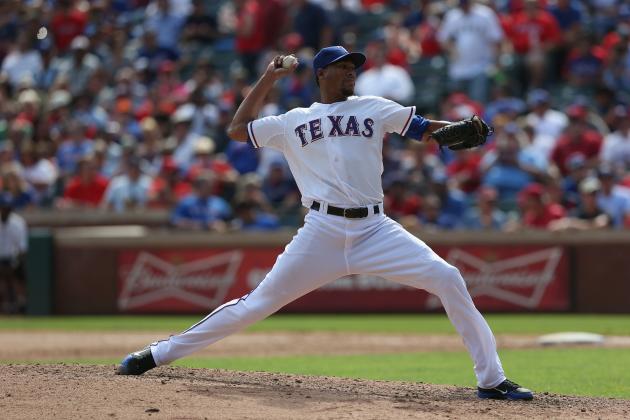 Ronald Martinez/Getty Images

Scheduled Start: Wednesday, April 3, at Houston Astros
A bit of an "overhyped sleeper" (it sounds like an oxymoron, but it's not) at the start of camp, Alexi Ogando had an inconsistent spring that included some good (19 hits and 22 whiffs in 25.1 innings) and some bad (velo concerns, 15 walks and five homers).
More good? April is the best month of the rail-thin righty's career, as he sports a 1.93 ERA and 0.74 WHIP. Even better? His first time out, he gets the Astros who, let's face it, have an offense that scares exactly no one.
Plus, given that Ogando is once again transitioning from reliever to starter, it's better to take advantage of him now, rather than later in the year when he's likely to start wearing down after throwing just 66 innings in 2012.
Verdict: Start 'Em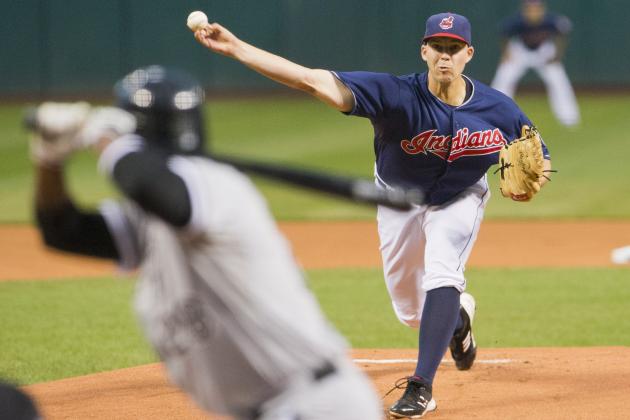 Jason Miller/Getty Images

Scheduled Start: Tuesday, April 2, at Toronto Blue Jays
With Justin Masterson, the decision is usually pretty easy.
Throughout his six-year career, the right-hander has carved up same-sided hitters but been eaten alive by lefty hitters.
Career slash stats vs. right-handed hitters: .224/.304/.302
Career slash stats vs. left-handed hitters: .292/.367/.432
While the Blue Jays made some key additions over the winter and look like a contender in the American League, the lineup is very righty-heavy, with Colby Rasmus and Adam Lind as the only regulars who bat exclusively from the left side.
Newcomers Jose Reyes, Melky Cabrera, Emilio Bonifacio and Maicer Izturis are switch-hitters, but if Masterson can do what he does and take care of big boppers Jose Bautista and Edwin Encarnacion, he could be a sneaky-good spot start.
And for what it's worth, maybe history will repeat itself: Masterson twirled an Opening Day gem in 2012, allowing just one run on two hits and a walk against 10 strikeouts over eight dominant innings versus—wait for it—the Blue Jays.
Verdict: Start 'Em