10 Biggest NBA Rookie Disappointments in 2012-13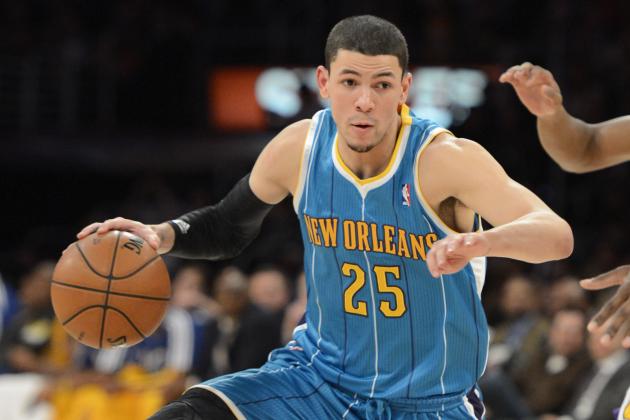 Richard Mackson-USA TODAY Sports
New Orleans Hornets' Austin Rivers
This article features a list of the most misused or misdrafted rookies in the NBA this season.
It includes those who entered the league with high expectations and were forced into rotations too early, and it also includes others who spent the majority of the 2012-13 season on the bench.
Each player on this list was selected in the first round of last year's draft, with three of them being drafted as high as the top-10.
While some of these rookies have gone on to play as many as 25 minutes per night, they have all yet to average even nine points per game.
They are listed according to a combination of expectations based on draft position and their production thus far as an NBA rookie.
Begin Slideshow

»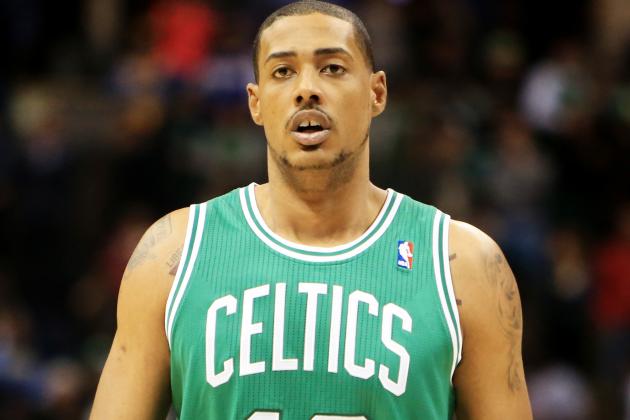 Chris Humphreys-USA TODAY Sports
Boston Celtics' Fab Melo
2012 Draft Position: No. 22 overall
The Boston Celtics needed help on the interior in 2012-13.
Prior to going down with a back injury, fellow rookie Jared Sullinger provided some of this assistance on the glass.
After defending the basket admirably for Syracuse, it seemed that Fab Melo would also provide support in this area.
Unfortunately, though, the seven-footer spent almost his entire rookie season in the D-League. He's made only five NBA appearances to date for the C's, scoring a total of five points while collecting one rebound.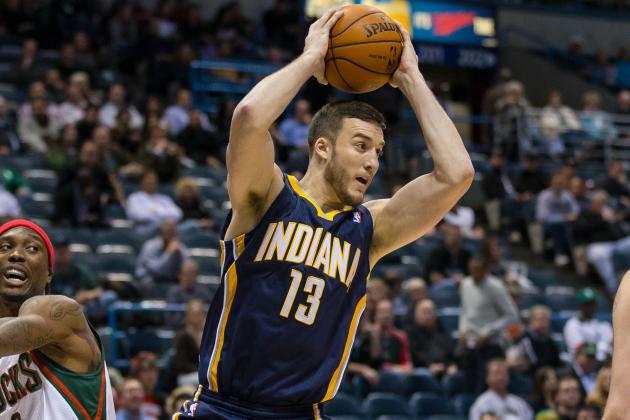 Jeff Hanisch-USA TODAY Sports
Indiana Pacers' Miles Plumlee
2012 Draft Position: No. 26 overall
Miles Plumlee has yet to play six minutes in an NBA game.
While expectations were not as high for Plumlee as others on this list, the Indiana Pacers still decided to lock him into a first-round contract.
After guaranteeing millions in salary over the next few seasons, you'd at least hope your rookie could hit the 10 minute mark in a game once during his first year.
Instead, Plumlee has made only 12 appearances, averaging 3.8 minutes per night.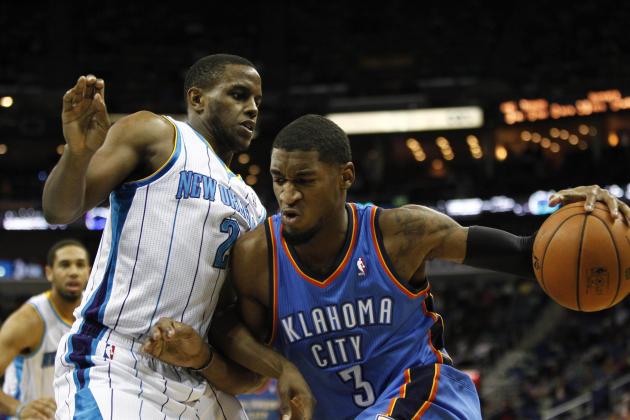 Derick E. Hingle-USA TODAY Sports
Oklahoma City Thunder's Perry Jones III
2012 Draft Position: No. 28 overall
There is no shame in not cracking the starting lineup for the Oklahoma City Thunder.
After the departure of James Harden this summer, however, the opportunity did present itself for Perry Jones III to carve out a role with the Thunder's second unit.
Unfortunately for the No. 28 overall pick of the 2012 NBA draft, Jones III has not been able to develop into that role during his rookie campaign.
While appearing in 36 games and averaging 6.7 minutes of action, the Thunder rookie has shot only 38.6 percent while averaging 2.1 points per game on the year.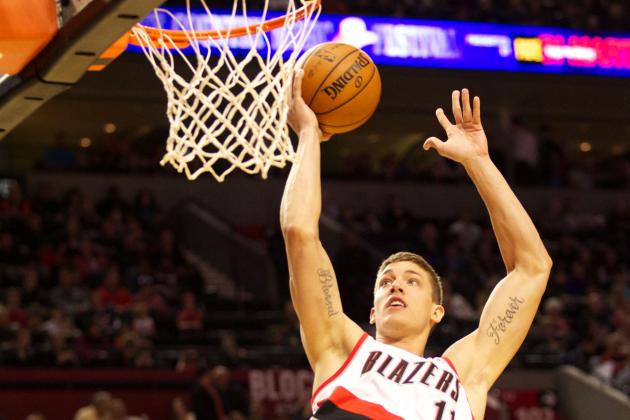 Jaime Valdez-USA TODAY Sports
Portland Trail Blazers' Meyers Leonard
2012 Draft Position: No. 11 overall
The Portland Trail Blazers were desperate for bench support in 2012-13.
Unfortunately, the 11th pick in the 2012 NBA draft was only able to deliver 16.5 minutes and 5.2 points per night in his professional debut.
While Leonard has scored double-figures in each of his last four games, Portland will need the seven-footer to make major improvements on the glass going forward.
For example, Leonard averaged only 2.5 rebounds per game throughout the entire month of February.
On the season, the 3.6 rebounds that Leonard averaged has been outpaced by fellow rookies Thomas Robinson, John Henson and Festus Ezeli, who all notched fewer minutes per night.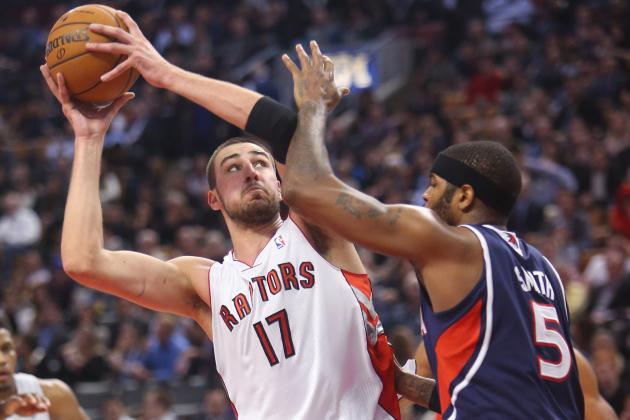 Tom Szczerbowski-USA TODAY Sport
Toronto Raptors' Jonas Valanciunas
2011 Draft Position: No. 5 overall
Brandon Knight, Kemba Walker, Klay Thompson, Kawhi Leonard and Kenneth Faried are a handful of players who were drafted after Jonas Valanciunas in 2011.
Following the 2011-12 campaign that Valanciunas spent overseas, he made his rookie debut with the Toronto Raptors this season.
As a starter for the majority of the year, the big man from Lithuania has posted only 8.3 points and six rebounds per game.
Those numbers must move increasingly closer to a double-double by this time next year in order to begin paying off on the top-five investment that the Raptors made in Valanciunas.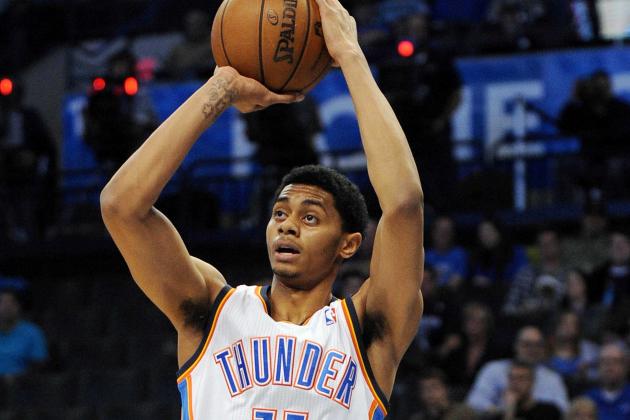 Mark D. Smith-USA TODAY Sports
Oklahoma City Thunder's Jeremy Lamb
2012 Draft Position: No. 12 overall
From the standpoint that Jeremy Lamb inevitably helped the Houston Rockets acquire the services of James Harden, he was certainly a shrewd selection by Rockets general manager Daryl Morey.
The idea that he's now paid as the No. 12 pick of the NBA draft while only appearing in only 21 games, though, is certainly less encouraging for Oklahoma City Thunder fans.
Heading into the 2012-13 campaign, I had high hopes for what Lamb could bring off the Thunder bench. Instead, he has been relegated to tearing up the D-League for the Tulsa 66ers at 21.4 points per game.
After scoring a total of only 50 points on the NBA level, while averaging less than five minutes per night, those expectations have tempered dramatically.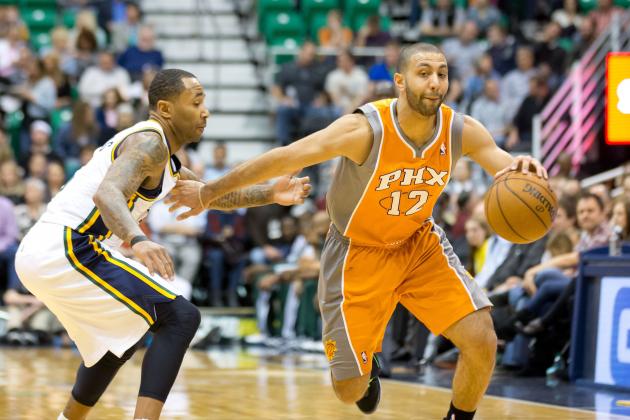 Russ Isabella-USA TODAY Sports
Phoenix Suns' Kendall Marshall
2012 Draft Position: No. 13 overall
Steve Nash left the Phoenix Suns just before Kendall Marshall arrived.
Though the University of North Carolina product was not expected to fill the legendary void left by Nash, Marshall was supposed to at least represent the future.
Instead, however, he has been a complete non-factor for the Suns.
Playing behind Goran Dragic, Marshall has only appeared in 40 games on the season. Shooting 37 percent from the floor, 30 percent from three and 45.5 from the free throw line, Marshall's early returns have been less than encouraging.
He would need to make a major leap to simply enter the rotation by 2013-14.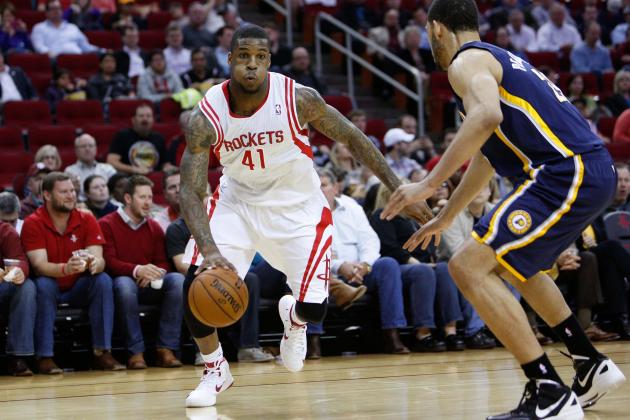 Thomas Campbell-USA TODAY Sports
Houston Rockets' Thomas Robinson
2012 Draft Position: No. 5 overall
The Sacramento Kings presumably passed on the opportunity to draft Damian Lillard—the likeliest choice for the 2012-13 NBA Rookie of the Year Award—because they felt that he was not going to play ahead of Tyreke Evans.
Instead, the Kings then used their fifth overall pick to select Thomas Robinson, who barely played for the team this season.
In 51 games off the bench for the Kings, Robinson averaged only 15.9 minutes per night.
Since being traded to the Houston Rockets in late-February, though, Robinson has averaged 14 minutes in 16 games, while posting 4.8 points and 4.4 rebounds per game along the way.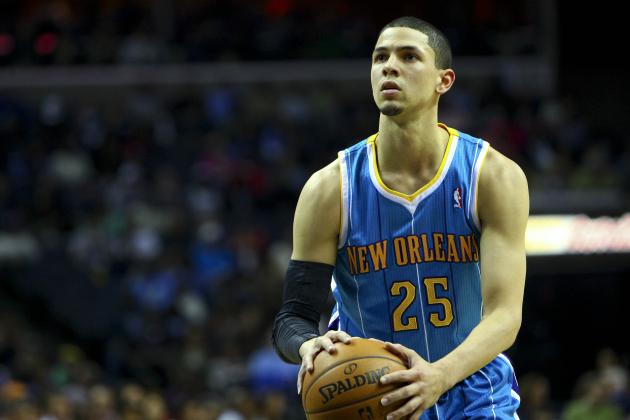 Spruce Derden-USA TODAY Sports
New Orleans Hornets' Austin Rivers
2012 Draft Position: No. 10 overall
Austin Rivers opened the 2012-13 campaign as the starting point guard for the New Orleans Hornets.
In hindsight, maybe things could've gone better for Rivers if he wasn't forced right into that spotlight.
In 26 games as a starter, Rivers averaged only 8.1 points on 37 percent shooting in just over 29 minutes of work. The low shooting percentage eventually sent Rivers to the bench, where he continued to struggle.
During the month of January, specifically, Rivers shot just 28.4 percent from the field in 16 games to average 3.1 points per game for the month.
On March 6, just 61 games into his NBA career, Rivers broke a bone in his hand and has been sidelined ever since.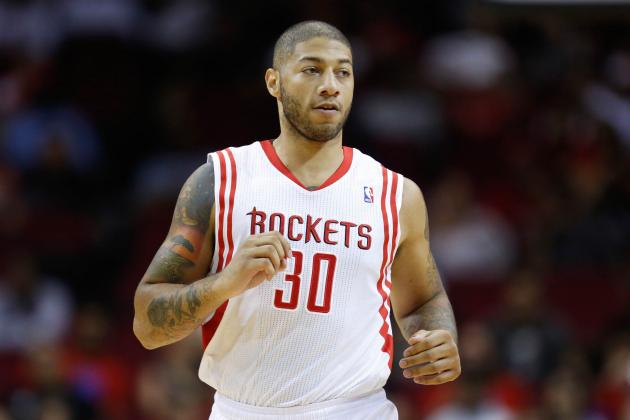 Thomas Campbell-USA TODAY Sports
Houston Rockets' Royce White
2012 Draft Position: No. 16 overall
After missing three D-League games last week, Royce White told CNN that "the inconsistency of living in hotels is unhealthy for him because of his anxiety disorder".
It has been struggles with that same disorder that have prevented White from making his NBA debut for the Houston Rockets this season.
Following the investment that the Rockets made in White, he went on to shine at the 2012 NBA Summer League in Las Vegas.
At 6'8", 260 pounds, White's ability to handle the basketball and dictate offense from the point-forward position appeared destined to successfully translate to the NBA level.
Despite efforts made by both sides to accommodate White's condition, however, he has been unable to suit up for the team who drafted him.