Post-Spring Training Scouting Report for Every Top Boston Red Sox Prospect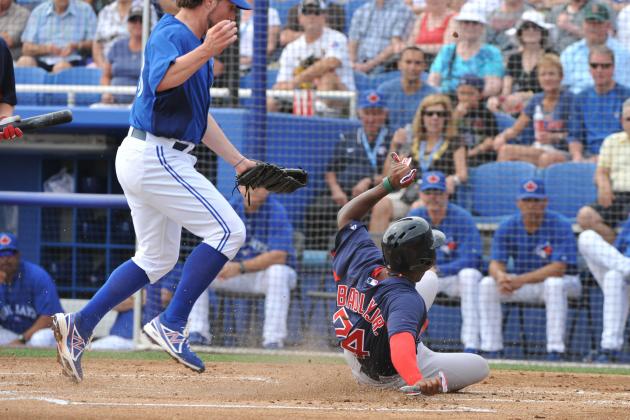 Al Messerschmidt/Getty Images
Jackie Bradley, Jr. stole the show at Boston Red Sox spring training.
Boston Red Sox spring training 2013 will likely be remembered down the line as the moment that saw the team's top prospects show just why GM Ben Cherington has so much faith in them.
Obviously, Jackie Bradley Jr.'s performance justifiably stole all the headlines. He was so adept at the plate that it would have been cruel not to give him an MLB job despite the fact that he has all of zero at-bats above Double-A.
Apart from Bradley, several of the Sox's other top prospects also made their mark in spring training and provided an encouraging sign for the future. Let's take a look at how each of the top prospects performed this spring, and what it means for them going forward:
Begin Slideshow

»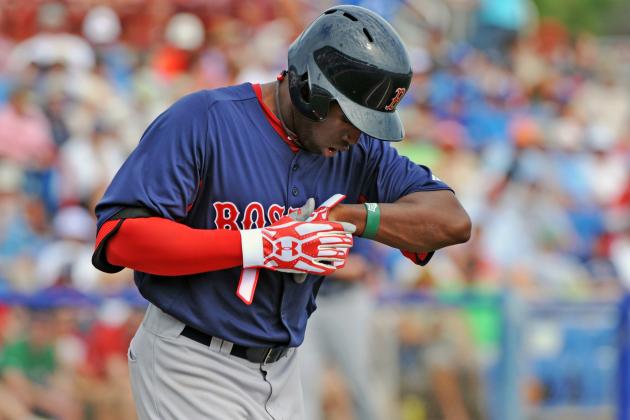 Al Messerschmidt/Getty Images

The big story out of camp was obviously Bradley, who parlayed a sizzling performance at the plate (.419 average, 1.120 OPS) into a job as the everyday left fielder at least until David Ortiz returns.
While Bradley has long been considered one of the top prospects in the Sox organization, nobody was expecting him to be this good this quickly. It's a testament to his ability and desire to work hard that he'll be playing in Boston this April, especially considering the Sox have held from the start that they wanted to be patient with all their prospects.
It will be fascinating to see where Bradley goes from here. He'll likely return to the minors at some point in 2013. Although, if recent performance is any indication, it wouldn't be a shock if he managed to stick around MLB for a while.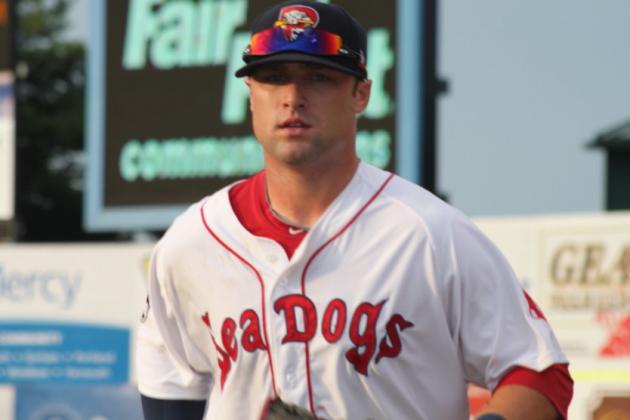 There a few worse ways to start out your time in MLB spring training than by accidentally shooting yourself in the leg.
After missing the first month of the spring training, he was sent to minor league camp. After an emergency call-up to the MLB roster, Brentz responded by hitting a home run in his first game with the Sox.
While he only collected nine at-bats with the MLB team, he did manage to at least help everyone start to forget about his idiotic injury. He'll start the season in Triple-A, where he was fantastic during last year's International League playoffs (8-for-24 with three doubles, a triple, two home runs and five RBI).
If he continues at this pace, we'll likely see him in Boston before the season is out.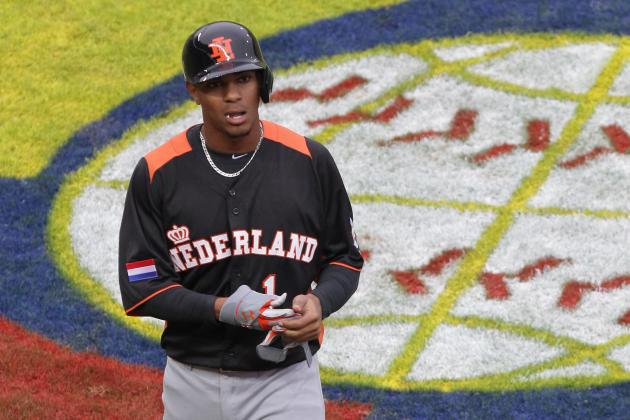 Chung Sung-Jun/Getty Images

Bogaerts had a very uneven spring. After playing sparingly for the Netherlands in the World Baseball Classic (going 5-for-19 in seven games), he returned to the Sox and was sent to minor league camp.
He went 2-for-7 in his limited MLB action, a sample size so small that it's essentially impossible to infer anything from his performance. Bogaerts remains the highest-profile prospect in the Sox's system, one who frequently draws comparisons to another top prospect the Sox once had: Hanley Ramirez.
He'll likely head to Double-A Portland to start the season, but if he continues to hit at the .300-plus clip he did last year, he may well reach Pawtucket before long.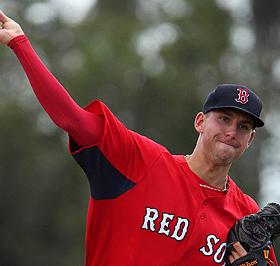 Barnes was one of the only top prospects in the Sox organization not to get an invitation to big league camp, which was slightly surprising given the high regard the organization holds him in. Some of it may have had to do with how he faded at the end of last season (5.74 ERA over his last 12 starts), but the 22-year-old still projects as a solid MLB starter.
The most important thing for him this spring was to condition his arm to last the entire season, which partially explains his lack of MLB time. The focus was on preparing for the season, not trying to stand out against MLB hitters.
He'll get his chance to prove himself at Double-A Portland, where the competition will dramatically improve from his time in A-ball.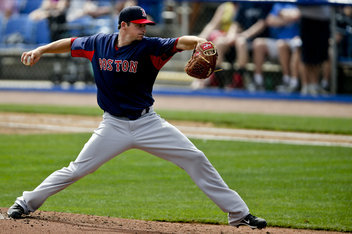 One of the two top prospects acquired in last year's mega-trade with the Dodgers, Webster earned an invitation to big league camp after looking good in two starts with Double-A Portland last year.
He worked 11.0 MLB innings before being sent to the minor league camp on March 15, allowing two earned runs while striking out 14 and walking only one. This solid performance was certainly an encouraging one and builds upon the 3.55 ERA he posted last year with the Dodgers Double-A squad in Chattanooga.
He'll start either in Pawtucket or Portland, and if his spring performance is any indication, he should probably be in Triple-A with an eye towards an MLB spot in the event of an injury to one of the Sox's veteran starters.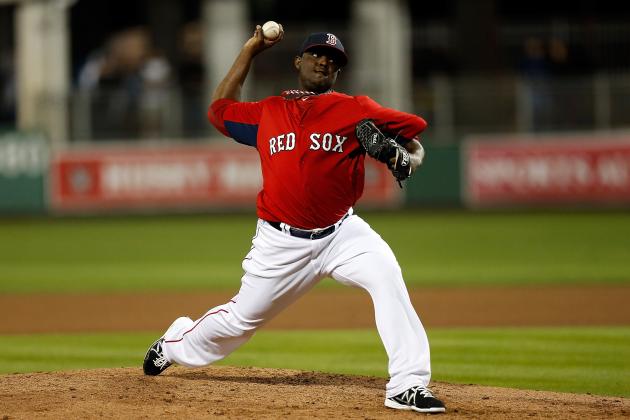 J. Meric/Getty Images

De La Rosa had an excellent start to his spring, an effort certainly helped by new special assistant Pedro Martinez's keen interest in the right-hander's development. He scuffled a bit before being sent down to minor league camp, surrendering eight runs in 2.2 innings and walking five over his last two appearances.
Nevertheless, all the signs are there that De La Rosa can be an excellent pitcher now and in years to come. As long as he can regain his command and stay healthy in his continuing recovery from Tommy John surgery, he'll make an impact in the near future.
He will probably start in Portland as the Sox slowly bring him along, but considering he has MLB experienc0,e De La Rosa may be in the Boston bullpen before the season is out.