Final Four 2013 Predictions: Ranking Potential Championship Matchups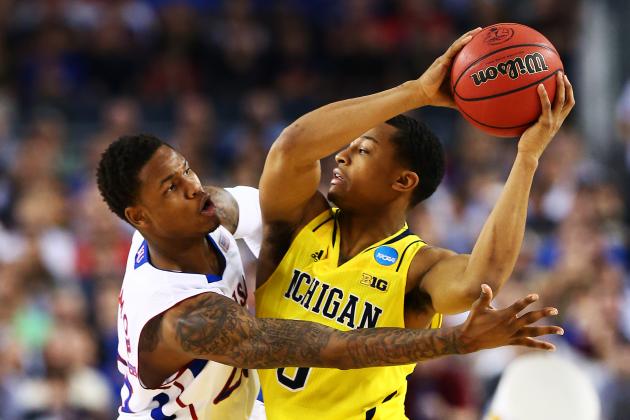 Tom Pennington/Getty Images

We are just days away from the 2013 Final Four in Atlanta.
This is the 75th anniversary of the NCAA Tournament, and the upcoming action promises to be nothing short of excellent.
The following is a ranking of the potential championship matchups for Monday night's title game.
Over the last 20 years, 14 of the champions have been No. 1 seeds. Will that trend continue?
Let's go!
Begin Slideshow

»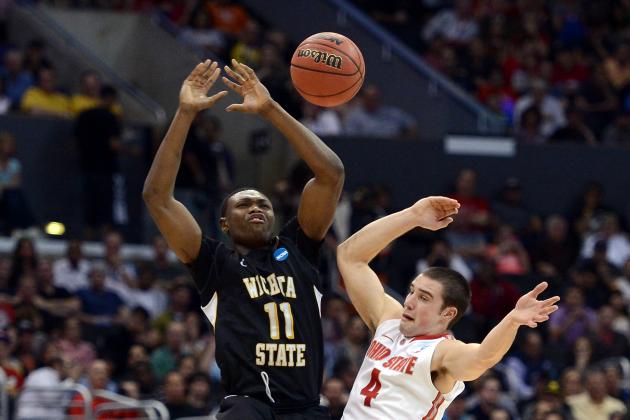 Harry How/Getty Images

Wichita State is a physical, defensive team that gets to the glass well on both ends of the court. Their 498 offensive rebounds was No. 5 in the nation this year.
Syracuse employs a stifling 2-3 zone that has limited teams to a ridiculous 29 percent shooting during their four March Madness games.
If these teams meet in the finals, the Shockers will need to find a way to break down the Orange's zone.
They cannot let Syracuse push them further out onto the court or else it will be a long night for Gregg Marshall's squad, which shot only 34 percent from the three-point line this season.
This game would scare me if it actually happens.
Because of these two teams defensive orientations, it could rival the 2011 UConn vs. Butler championship game in terms of shooting ineptness. The Huskies and Bulldogs shot a combined 26 percent from the field.
Prediction: Syracuse wins by nine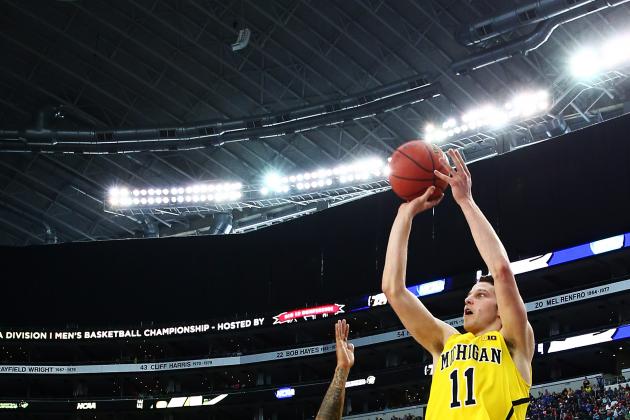 Tom Pennington/Getty Images

Wichita State knows what it takes to beat some exceptional offensive teams. The Shockers defeated Creighton during the regular season, as well as Gonzaga and Ohio State in March Madness.
Though Michigan is a young team, they have come of age during the tournament, beating VCU, Kansas and Florida.
If this game goes down next Monday night, the Shockers will have all they can handle in terms of shutting down UM's outstanding perimeter crew.
But, WSU has held the four teams that they have faced in March Madness to 26 percent from beyond the arc.
Prediction: Michigan by 11
Streeter Lecka/Getty Images

Should any two teams play four times in one season? If this game happens, there will be no surprises between Syracuse and Louisville.
Strangely enough, both road teams won the regular-season games, and the Cardinals beat the Orange at MSG in the Big East tournament.
These two teams apply defensive torture differently. Louisville relies on pressing and suffocating man-to-man pressure.
Syracuse uses its length and athleticism in their 2-3 zone to make life miserable for their opponents.
The Big East Championship game was a tale of two halves.
In the first 20 minutes, the Orange was in control and up by 13 at the intermission.
In the final 20 minutes, Louisville erupted for 56 points and outscored Syracuse by 30.
What would Round IV bring?
Prediction: Louisville by four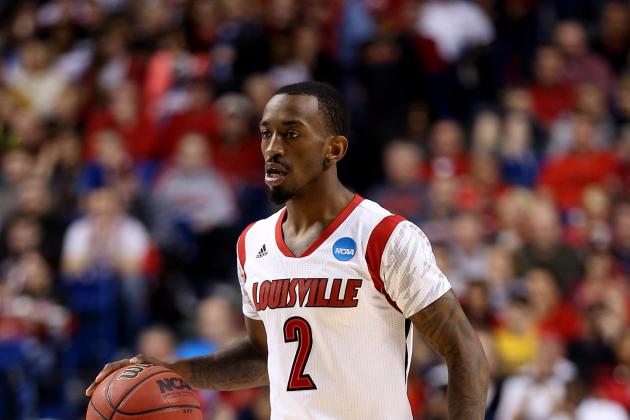 Andy Lyons/Getty Images

The best potential matchup for the 2013 national championship would pit Michigan vs. Louisville.
While the Cardinals have had their struggles offensively, they are currently shooting 55 percent during March Madness, nearly 10 percent better than what they were hitting during the regular season.
Even though Michigan is definitely an offensive-oriented team, the Wolverines have showed during the NCAA tournament that they can lock in and shut down their opponents on the defensive end. In fact, their upgraded defense has given them improved opportunities on offense.
Michigan would do the best of any of these teams at potentially handling Louisville's on-ball pressure.
This could be one of those historical games that would go down in March Madness history.
In fact, seven NCAA championship games have gone to overtime. This one could make it eight.
Prediction: Louisville by one