In terms of the New York Knicks over the past 10 games, a round of applause should be given to Mike Woodson for his great coaching decisions. After dropping two tough road games to the Portland Trailblazers and Los Angeles Clippers to start the stretch, the Knicks are now winners of their last eight games and have really picked up steam as the season nears to a close.

They now have two of their biggest games of the season coming up on the road this Tuesday against the Miami Heat and this Sunday against the Oklahoma City Thunder.

It's hard to critique someone who's been coaching his team so well lately, but there are a few things that Coach Woodson should keep in mind during the final 10 games of the season.

No. 1 suggestion: Keep giving J.R. Smith a ton of minutes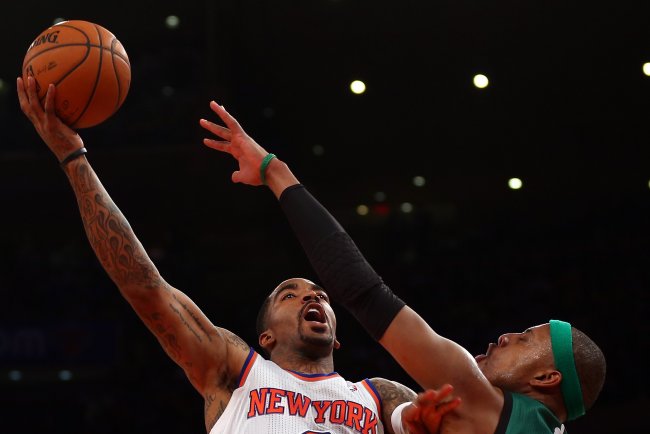 Elsa/Getty Images
J.R. Smith has caught fire for the Knicks in their recent win streak. He's scored over 30 points in the last three games and has tallied over 20 in six of the past eight.

In the month of March, Smith averaged 22.5 points, 5.6 rebounds and 2.8 assists in 34.5 minutes a game. He's been the catalyst behind the team's winning ways.

It's been clear all season for the Knicks that Carmelo Anthony was going to need a second scorer to shoulder the load in order for the team to win. Both Raymond Felton and Amar'e Stoudemire couldn't prove they could consistently be that guy, but since Stoudemire went down with a season-ending knee injury, Smith has filled that role and then some for the Knicks.

If Smith can continue this performance, the team will be very dangerous come playoff time.


No. 2 suggestion: Play Kenyon Martin for defense and Chris Copeland for offense

In what has become somewhat of a complementary duo for the Knicks, Kenyon Martin and Chris Copeland have been perfect substitute for New York during this eight-game win streak.

In extended minutes against the Celtics last night, Copeland scored 22 points in 20 minutes and even showed his range from the outside, going 3-of-3 from beyond the arc.

Martin, on the other hand, brings the Knicks defense and rebounding. His five-rebounds-a-game replace the production that was lost from the injury of Amare Stoudemire perfectly, and his one-block-a-game average is second on the team to Tyson Chandler.

If Woodson can find the right moments in games to effectively use this rotation, it should work brilliantly the rest of the season and into the playoffs. Copeland has a valuable offensive skill set on offense that will be crucial come playoff time.


No. 3 suggestion: Limit Raymond Felton's shots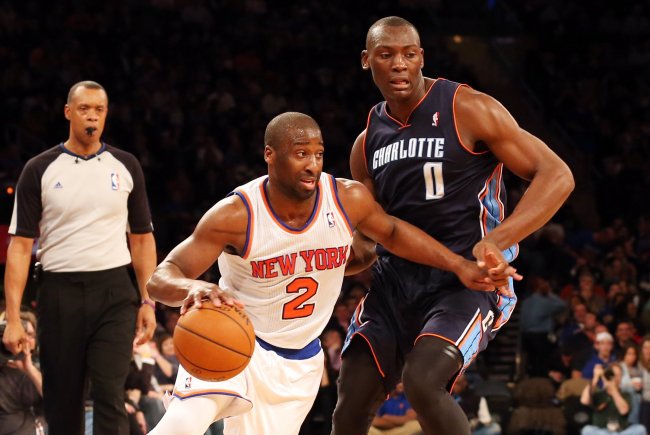 Anthony Gruppuso-USA TODAY Sport
In games this season that Raymond Felton has taken 15 or more shots, the Knicks are just 14-10. It's hard to argue against Felton continuing to shoot the ball at a high volume when the team is still winning, but when your team holds a 46-26 record on the year, suddenly that 14-10 record doesn't look all that great.

During the Knicks' current eight-game win streak, Felton has averaged just 8.5 shots per game, which has given more opportunities to the likes of Carmelo Anthony and J.R. Smith. Anthony and Smith have really thrived off of the extra attempts, where Felton has focused more on controlling the game at the point with defense.

This formula has worked great, and Jason Kidd has provided solid production in the place of Felton as well off the bench. If Woodson can keep a tally on Felton and limit his attempts, the Knicks will be in a much better position to win from here on out.

Follow @SixersBlog