How Should Golden State Warriors Manage Minutes in the Season's Final Weeks?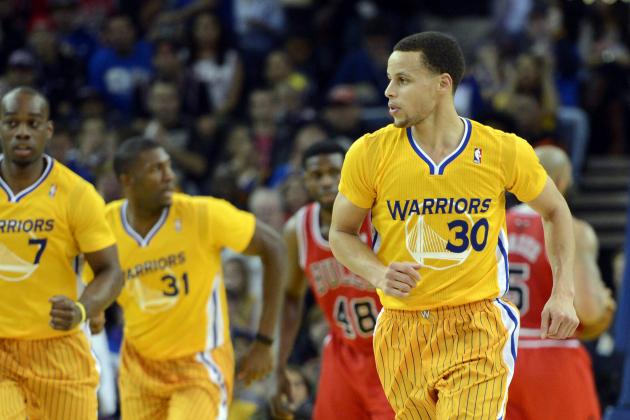 USA TODAY Sports

Well this is new.
The Golden State Warriors can actually look to preserve minutes for their important players as the NBA playoffs seem all but certain.
They have eight games remaining and their magic number is at five over the Houston Rockets, Utah Jazz, Los Angeles Lakers and Dallas Mavericks who are all fighting for the sixth, seventh and eighth seeds. Essentially the Warriors just might trot out the likes of Kent Bazemore and Richard Jefferson. Heck, even Andris Biedrins may see extended time should the Warriors clinch the sixth seed.
For their remaining games, here is a look at each key player in the rotation and how Golden State should approach their minutes until they reach…it feels really good to type this…the NBA playoffs!
Begin Slideshow

»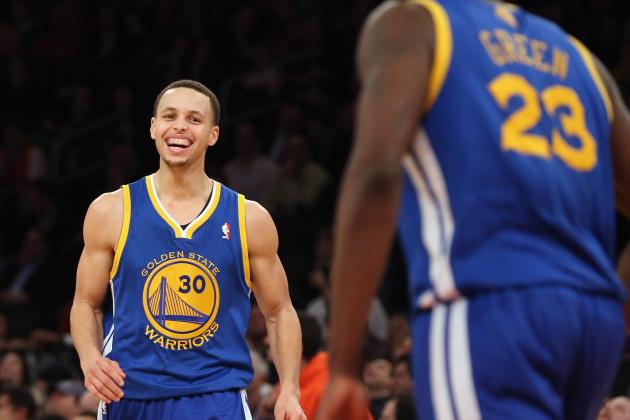 Bruce Bennett/Getty Images

Less is more with Stephen Curry in these final games.
Winning games is still a necessity as the goal, besides simply making the playoffs, is avoiding the San Antonio Spurs or Oklahoma City Thunder in the first round. Any time they can give Curry a rest, i.e. not playing him 37 minutes in a 27-point victory, they should take advantage and do so.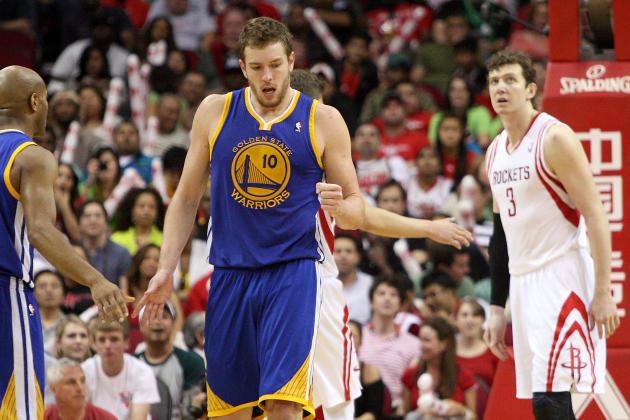 Troy Taormina-USA TODAY Sports

The same goes for David Lee. There is no need for him to be a hero these last few weeks.
Lee has been a double-double machine on his way to having his career-best season, which is highlighted by making it to his first NBA All-Star Game. This is especially nice for Warriors fans; now they don't have to refer to Latrell Sprewell as their last All-Star. Lee has earned as much of a rest as the Warriors can allow.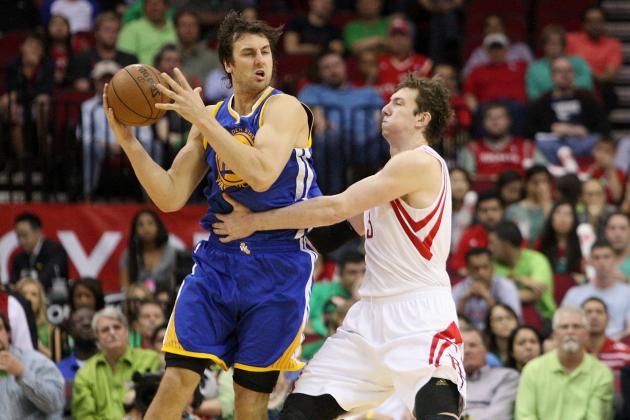 Troy Taormina-USA TODAY Sports

Let him loose!
The Big Aussie has been looking healthy lately, and the better shape he gets in before the playoffs the better. Andrew Bogut has only played in 38 games over the past two seasons so it is vital to get his legs and lungs ready to go.
If the Warriors are hoping to get out of the first round, Bogut will have to be on the floor a lot, so why not start that now? Even if he is one awkward play away from missing the postseason, let him play.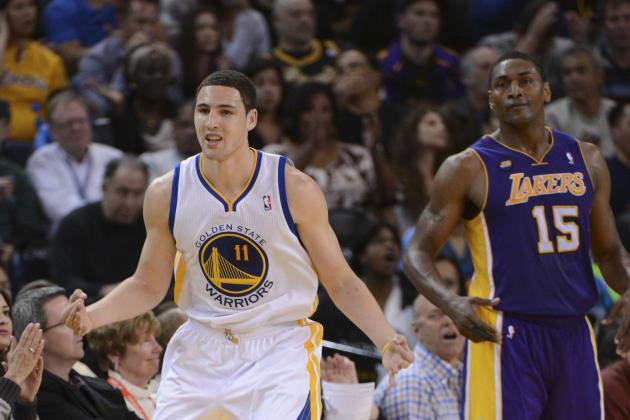 Kyle Terada-USA TODAY Sports

Easy does it with Klay Thompson the rest of the way.
Remember, this is his first full season as a pro. Never before has he played this many games. Making sure his legs are fresh to knock down three-pointers while providing his well-above-average defense will be essential if the Warriors are thinking of upsetting anyone in the first round.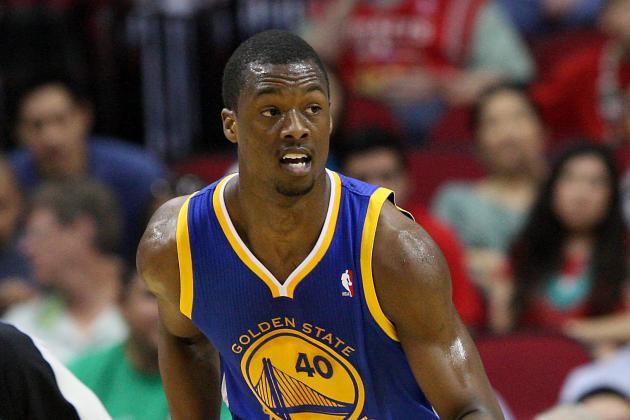 Troy Taormina-USA TODAY Sports

This one is tricky.
Harrison Barnes is a key player for the Warriors. Yet, he is a rookie who has never even come close to playing as many minutes as he has this season.
In hopes to give Thompson and Curry some rest down the stretch, this could be the time to get Barnes more shots and get his confidence up for the playoffs.
Keep him going 30-plus minutes a night and hope he runs through the invisible rookie wall.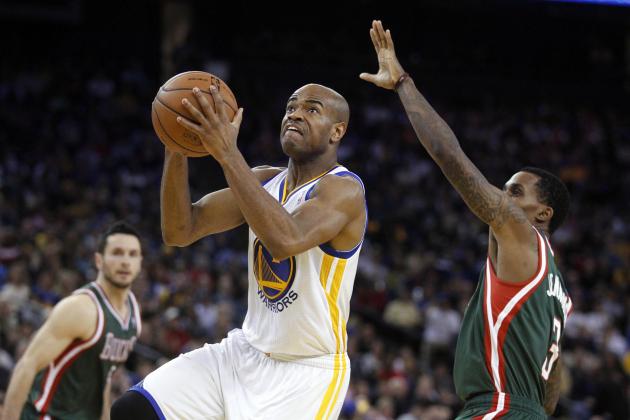 Cary Edmondson-USA TODAY Sports

Can't you see Jarrett Jack winning one playoff game all by himself?
Let him show off his skills and get his confidence going. He is averaging seven points fewer in the month of March after a sizzling February performance when he averaged 18.4 points and 6.0 assists per game.
Take the remaining games and let him play out of his mini-slump by keeping him on the floor for 30-plus minutes a night.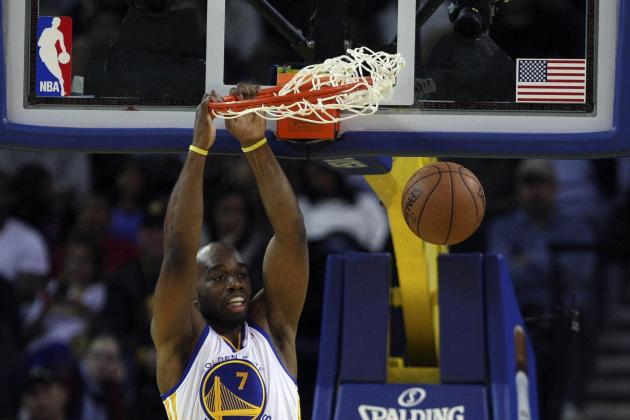 Kelley L Cox-USA TODAY Sports

As mentioned earlier, Carl Landry should be playing more.
Ever since Bogut returned it seemed like the Warriors completely forgot Landry was on the team.
Golden State should take the final games to make him a regular part of the rotation again. A great sign came against the Portland Trail Blazers on March 30. His stat line: 22 points, 10 rebounds, 7-of-8 from the free-throw line and over 20 minutes played.
Get him back into the rotation! He will be a fixture in the playoffs if they do.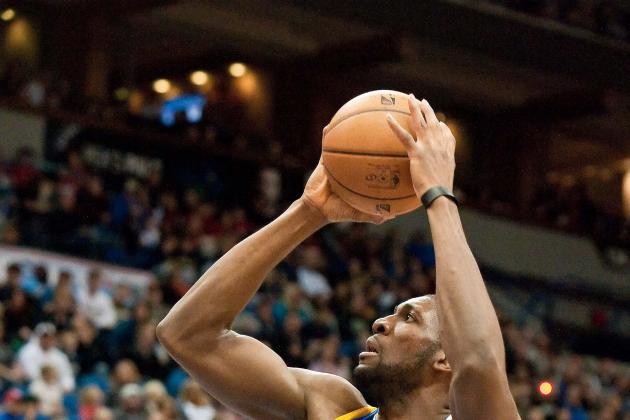 Greg Smith-USA TODAY Sports

Well this one is easy. Play him whenever Bogut needs to come out. That is going to be Festus Ezeli's M.O. if he is going to have a long career in the NBA, to give the starting center rest.
Ezeli has been and will be a solid backup center in this league if he continues to work hard. His job from here on out should be to continue to give a strong effort for 15 minutes every night.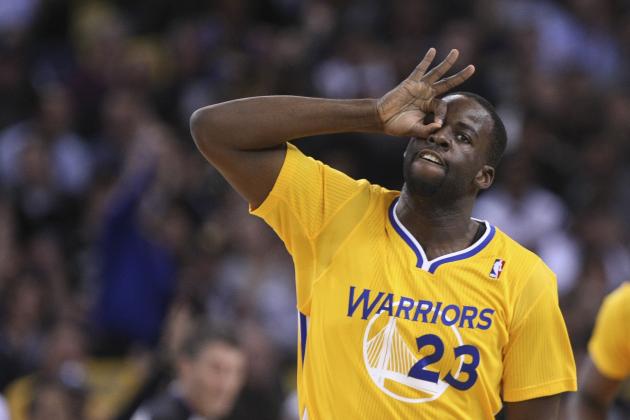 USA TODAY Sports

It would be nice to see Draymond Green's minutes increase. He is a tireless worker and would be a perfect fit for the Warriors' postseason rotation as the games tend to get more physical. You know Green will be up for that challenge.
The Warriors should be looking to get him consistent minutes the rest of the regular season to get his confidence up if and when they need him for the next step.