2003 MLB Draft: Who's Who and What's What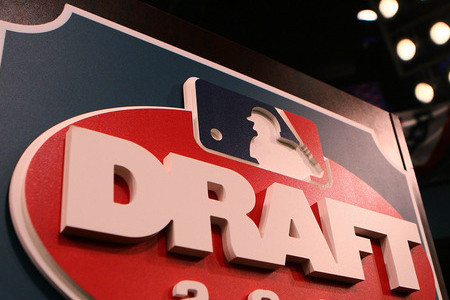 The 2013 MLB Draft is just over two months away (June 6-8), and it will be the ten year anniversary of the 2003 picks.
From Delmon Young to Adam Jones, the path of these first-rounders might surprise you.
2002 was revisited last week, let's take a step back and see where this crop of players has ended up.
Begin Slideshow

»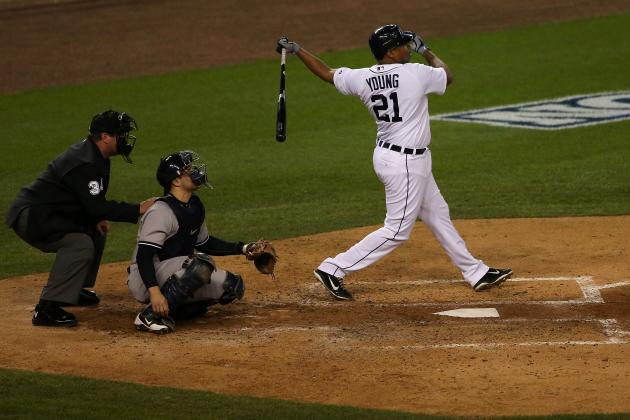 Leon Halip/Getty Images

It's pretty tough to live up to a No. 1 pick in any sport, but Delmon Young has done an admirable job.
He's not a superstar, but someone who will regularly produce 15 home runs and 80 RBI when he gets 500 at-bats. (Adolfo Camarillo HS)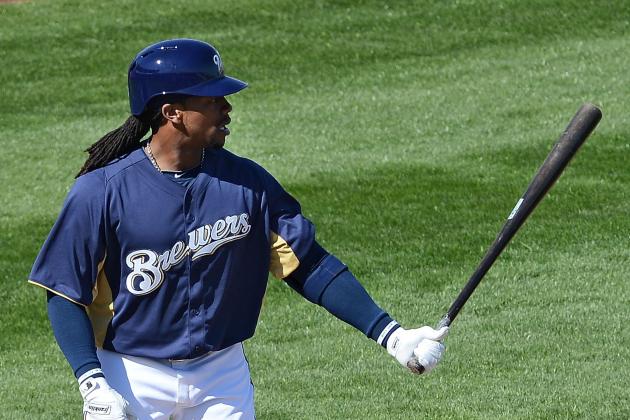 Jennifer Stewart/Getty Images

Rickie Weeks was an absolute monster in college. While playing for the Southern University Jaguars in 2003, he hit just under .500.
Weeks has been the Brewers second baseman for years, but too many strikeouts take away from his production.
Weeks signed a four-year, $38.5 million deal with the Brewers in 2011. (Southern University and A&M College)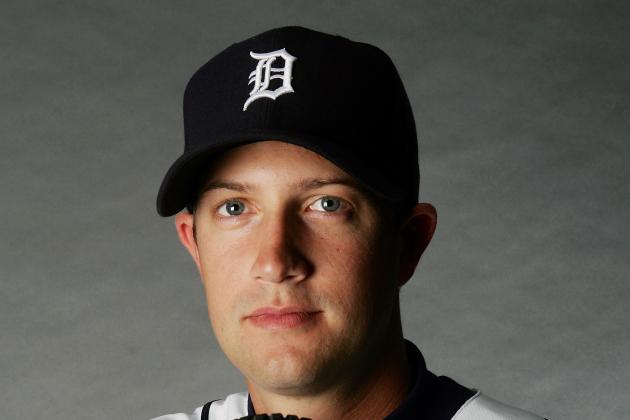 Elsa/Getty Images

A first-round pick who never made it past Double-A, Sleeth raised a lot of eyebrows when he went 14-0 his sophomore year for Wake Forest.
He compiled 26 straight wins, tied for the all-time record.
Shoulder surgery forced him to miss most of the 2005 and 2006 season. He retired in 2008 with 12 career wins (Wake Forest University)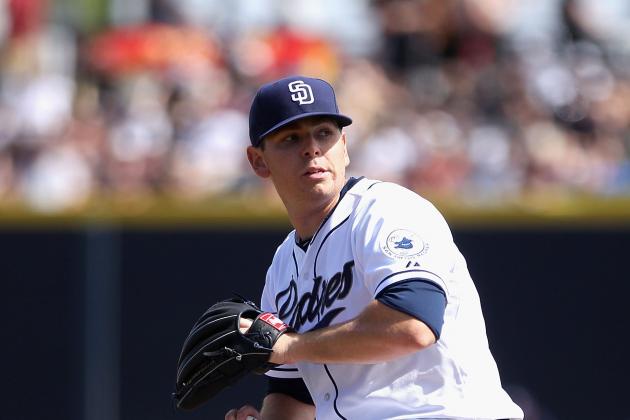 Christian Petersen/Getty Images

Tim Stauffer has spent his entire career with the Padres and has been a spot starter during that time.
In 2011, Stauffer won nine games, but unfortunately, shoulder surgery has hampered him over the past few seasons, limiting him to one start in 2012. (University of Richmond)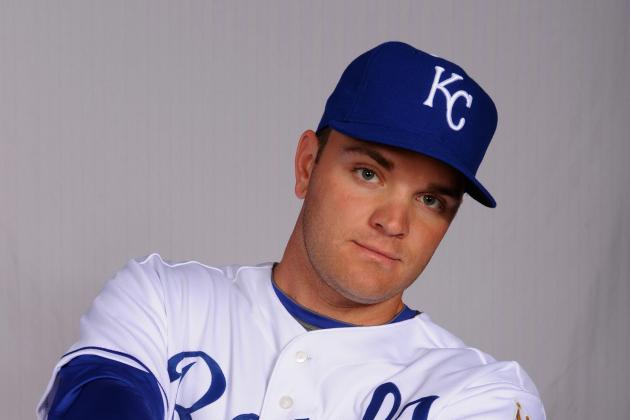 Harry How/Getty Images

Chris Lubanski showed great power, belting 25 homers in 2005.
However, he was never consistent enough to make it beyond Triple-A.
He played for four different organizations in his career (Royals, Oakland Athletics, Toronto Blue Jays, Philadelphia Phillies), and finished with 113 home runs. (Kennedy Kenrick Catholic)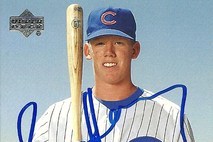 Ryan Harvey has actually had a very successful minor league career: Six seasons with the Cubs organization and two with the Rockies.
Harvey has topped the 20 HR mark four times, including hitting 27 in 2012 with the Lancaster Barnstormers of the Independent Atlantic League.
He signed a minor league contract with the Atlanta Braves in January. (Dunedin HS)
J. Meric/Getty Images

Despite battling injuries this past season, Markakis has been the face of the Orioles since joining them in 2006.
He is a Gold Glove winner, was sixth in Rookie of the Year voting and is a career .295 hitter who has topped 100 RBI twice. (Young Harris College)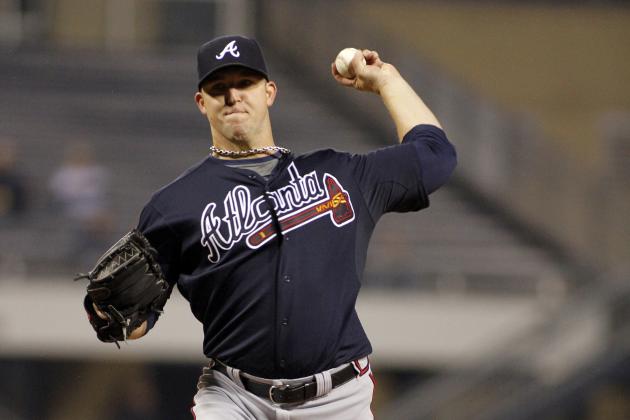 Justin K. Aller/Getty Images

Paul Maholm impressed in his first 41 innings, posting a 3-1 record with a 2.18 ERA.
Unfortunately, he has never developed into a front line starter.
He has won over 10 games twice and performed admirably for the Atlanta Braves in 2012. (Mississippi State University)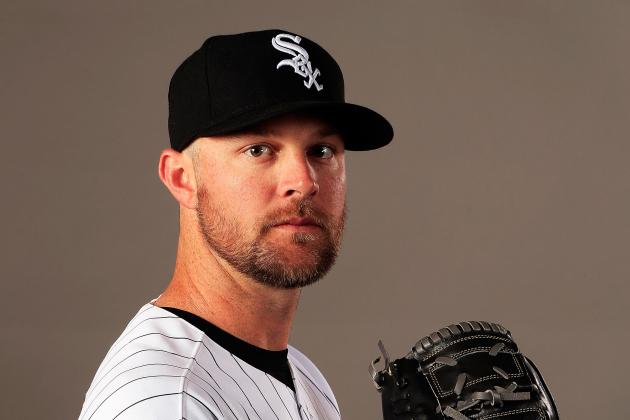 Jamie Squire/Getty Images

Possibly one of the most underrated left-handers in the game, John Danks won a career-high 15 games in 2010.
Coming off shoulder surgery in 2012, Danks looks to improve upon a disappointing 2011 that saw him win eight games—his lowest since his rookie season. (Round Rock HS)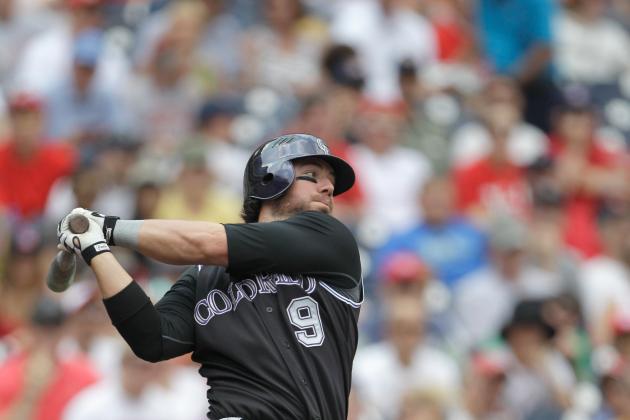 Rob Carr/Getty Images

Ian Stewart's career year came in 2009, when he hit 25 home runs and drove in 70.
Since then, wrist injuries have limited him to 103 games in the past two years. (La Quinta HS)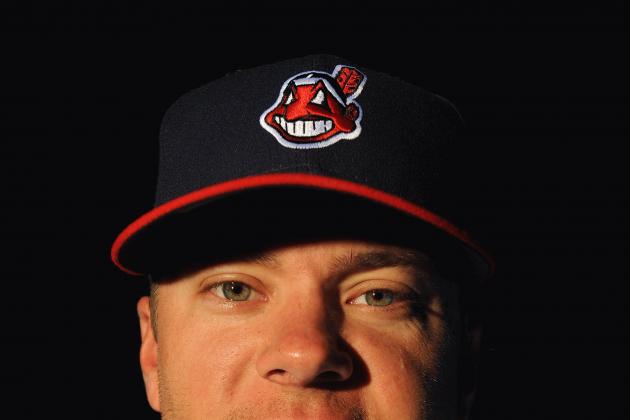 Ronald Martinez/Getty Images

Michael Aubrey has spent all but 46 games at the minor league level.
A career .282 hitter, Aubrey is currently a free agent. (Tulane University)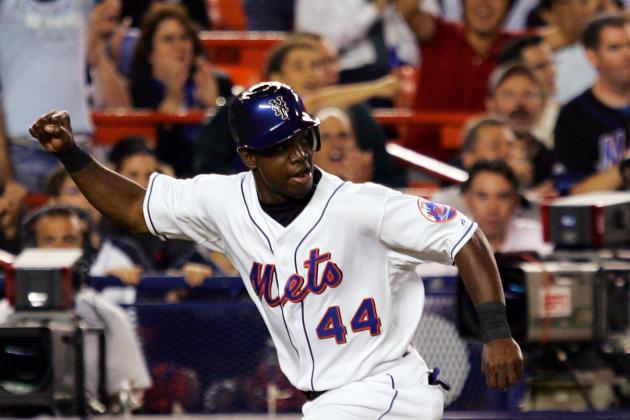 Jim McIsaac/Getty Images

With a career clouded in controversy, Milledge has never lived up to expectations.
He has since signed with the Yakult Swallows of the Japanese Central League, where he batted .300 and hit 21 home runs in 2012. (Lakewood Ranch HS)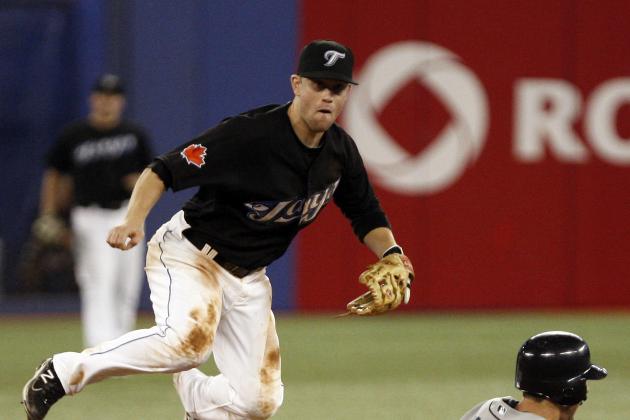 Abelimages/Getty Images

Aaron Hill had a breakout season in 2009 which saw him earn his first All-Star berth and receive votes for MVP.
Two sub-par seasons later and Hill is in Arizona, where he regained his stroke and earned his second Silver Slugger award: Hill hit for the cycle twice in 2012. (Louisiana State University)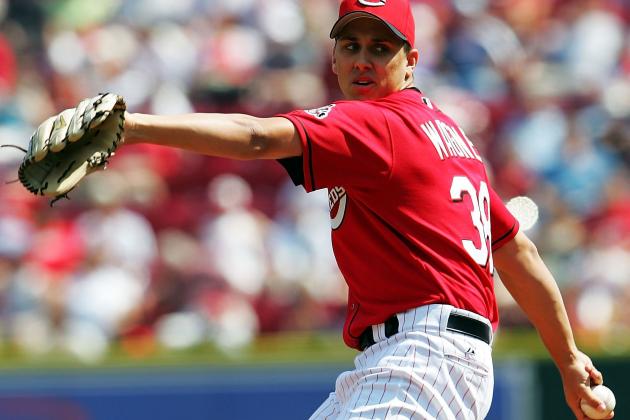 Andy Lyons/Getty Images

Ryan Wagner appeared in 91 games for the Cincinnati Reds between 2004 and 2005.
Arm injuries resulted in early retirement in 2009. (University of Houston)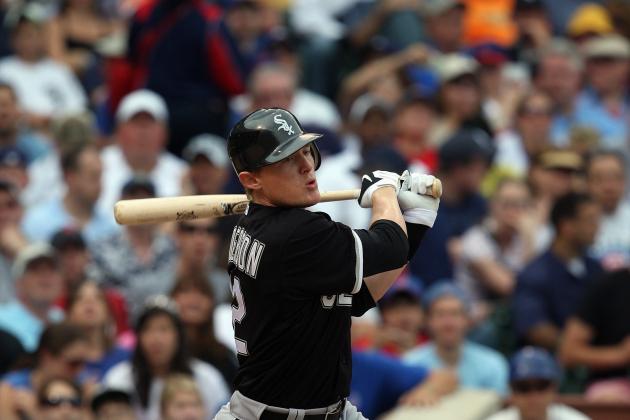 Jonathan Daniel/Getty Images

Brian Anderson produced very little at the plate during his five MLB seasons.
Anderson turned to pitching late in his career and has 31 innings under his belt since 2010.
He spent 2012 with the Somerset Patriots of the Independent Atlantic League, going 0-1 with a 1.50 ERA in six innings. (University of Arizona)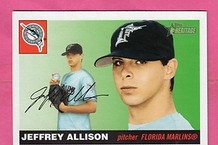 Jeff Allison was high school superstar who succumbed to substance abuse.
He attempted a comeback in 2008, but retired at the end of the 2011 season, citing elbow issues.
He won 31 games in six seasons, never advancing past Double-A. (Veterans Memorial HS)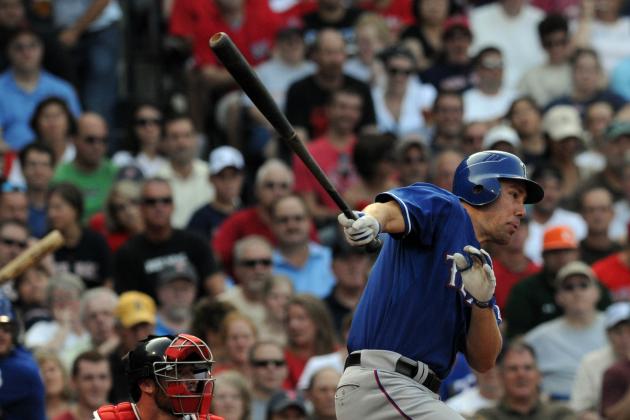 Darren McCollester/Getty Images

David Murphy is consistent and improves every single year. He's not known for his power, but his game continues to evolve.
With the Texas Rangers in 2012, he batted a career-high .304 to go along with a .380 OBP, good enough for sixth in the American League. (Baylor University)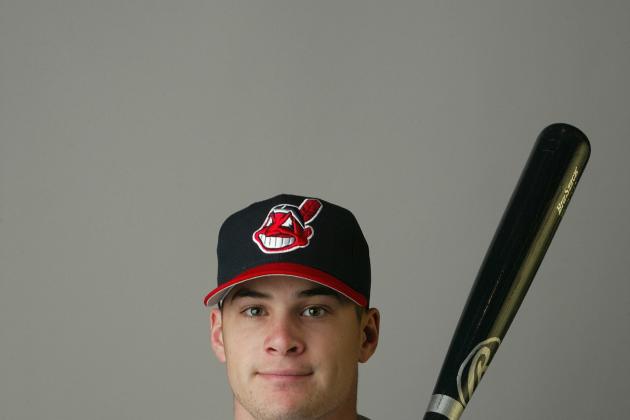 Rick Stewart/Getty Images

Brad Snyder was a power hitter who could hit for average in college, but it did not translate into MLB success.
Snyder has appeared in only 20 MLB games, but has consistently delivered at the Triple-A level, twice eclipsing 20 home runs and driving in 106 for Iowa in 2010.
Snyder is now in the Houston Astros' farm system. (Ball State University)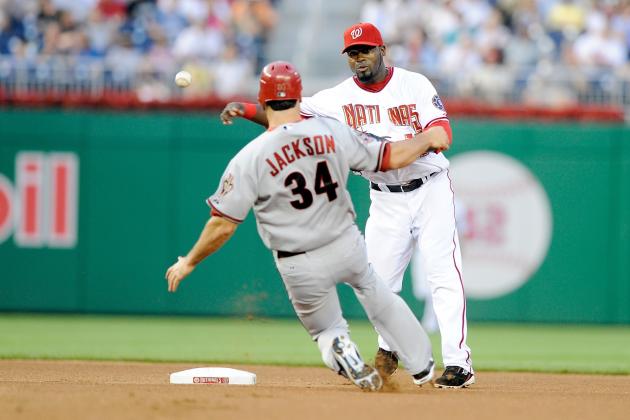 Greg Fiume/Getty Images

Connor Jackson last appeared in the majors in 2011 as a platoon player.
He did produce three very good seasons for the Diamondbacks from 2006-2008, twice hitting 15 home runs.
Jackson spent the 2012 season in Triple-A, batting .277 with nine home runs and 41 RBI for Charlotte of the International League. (University of California, Berkeley)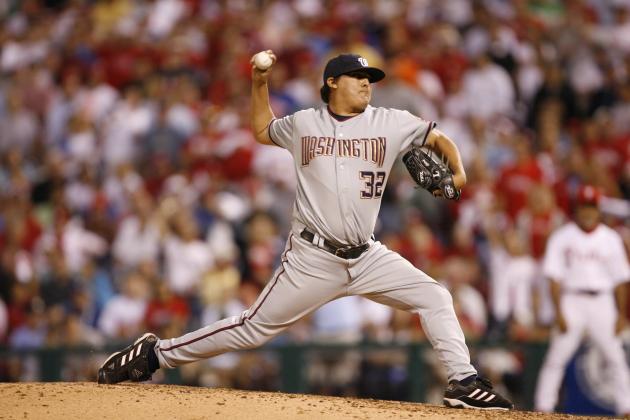 Hunter Martin/Getty Images

Chad Cordero's best season came in 2005, when he was the best closer in the game. He saved a league-leading 47 for the Washington Nationals and was voted to the All-Star game.
Over the next two seasons, Cordero was a good as they come, saving 66 games.
Cordero has not been able to fully recover from a torn labrum and has not played since 2011. He did, however, sign as a free agent with the Los Angeles Angels of Anaheim in February. (California State University Fullerton)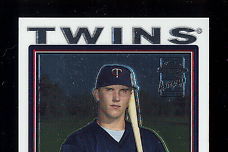 Matt Moses was never consistent enough to make it past Triple-A.
A career .249 hitter, Moses last played in 2009. (Mills E. Godwin HS)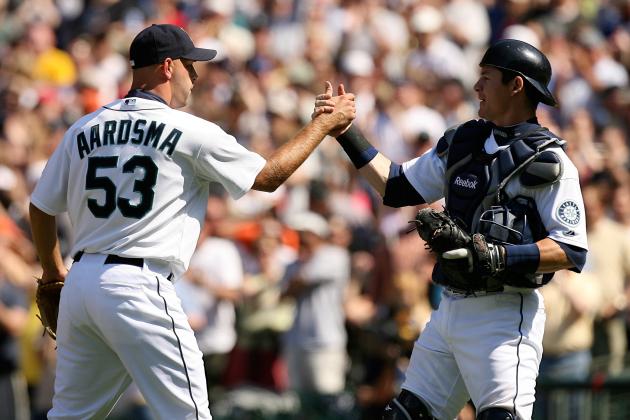 Otto Greule Jr/Getty Images

A journeyman reliever who found his calling late in his career, David Aardsma became a solid closer for the Seattle Mariners, racking up 69 saves between 2009 and 2010.
Aardsma had Tommy John surgery in July of 2011 and played briefly for the New York Yankees last year.
He appeared in eight spring training games for the Yankees this year, giving up six hits and three runs in eight innings. (Rice University)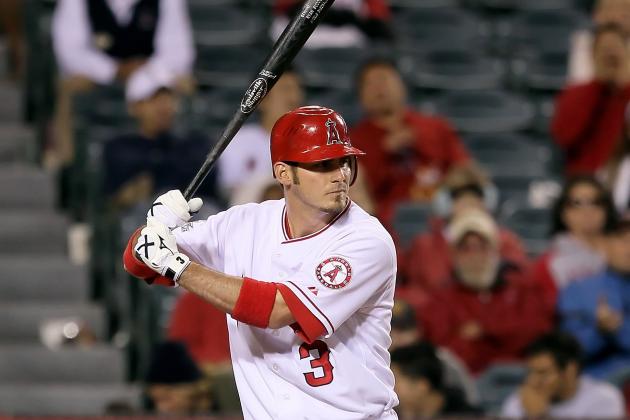 Jeff Gross/Getty Images

Brandon Wood is one of the bigger disappointments in recent draft history.
An absolute animal in the minors, Wood belted 43 homers in 2005 while batting .321 and slugging .672.
He topped the 25-homer mark in 2006 and 2008, but could never match that success at the major league level. He is a career .186 hitter in five big-league seasons, with more strikeouts than hits.
Wood spent 2012 in Triple-A. (Horizon HS)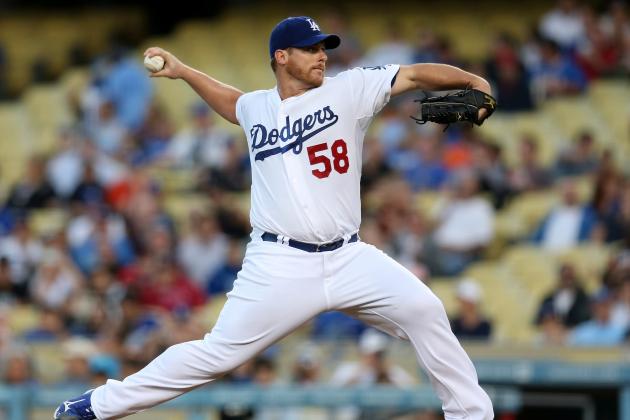 Stephen Dunn/Getty Images

Chad Billingsley is the most successful pitcher of the 2003 draft.
Billingsley, a solid front-of-the-rotation pitcher, made his first All-Star team in 2009 and signed a three-year extension with the Dodgers in 2011 for $35 million.
He has 80 career wins since making his debut in 2006. (Defiance HS)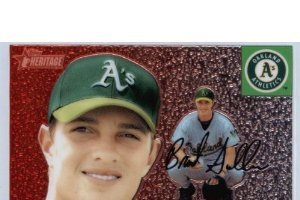 Brad Sullivan became the first Conference USA pitcher in history to win the pitching Triple Crown, going 13-1 with a school-record 157 strikeouts and 1.93 ERA.
He had his best statistical season with Modesto in 2004, picking up eight wins, but could not sustain that momentum.
He last played in 2007, finishing with 10 career victories. (University of Houston)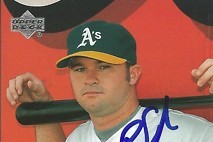 In 2004, Brian Snyder had a pretty stellar year for Single-A Kane County.
His 13 HRs, 61 RBI and .311 BA were statistics he would never again match.
He played his last game in 2008 as member of the San Diego Padres system. (Stetson University)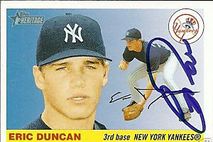 A career minor leaguer who retired in 2012, Eric Duncan spent time in the Yankees, Atlanta Braves, St. Louis Cardinals, and Kansas City Royals farm systems. (Seton Hall Prep)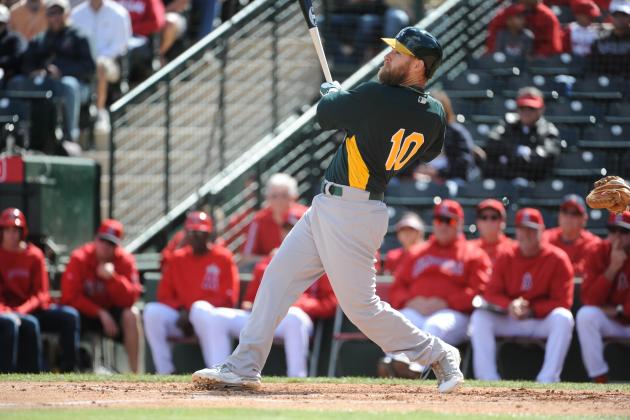 Rich Pilling/Getty Images

Daric Barton was traded in 2004 from the Cardinals to the Oakland Athletics for Mark Mulder, along with Kiko Calero and Dan Haren.
In typical A's fashion, Barton was a machine when it came to getting on base. He led the league in walks in 2010 and was fifth in the AL with a .393 OBP.
Barton has never regained that form since. He has spent the majority of the last two years in Triple-A. (Seton Hall Prep)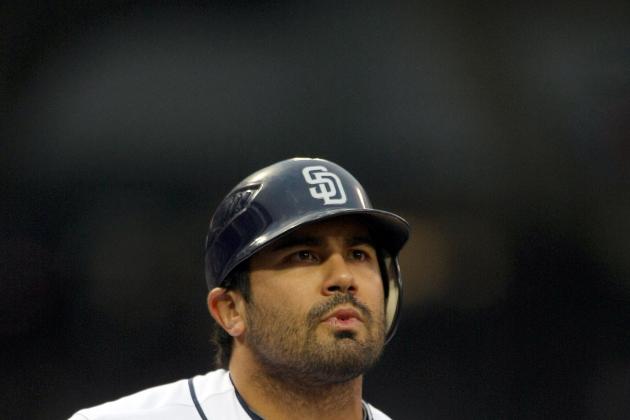 Donald Miralle/Getty Images

Constantly battling injuries, Quentin hasn't played a full season since 2008, when he clubbed 36 home runs for the Chicago White Sox.
However, Quentin has enormous power and is a threat in any lineup.
Quentin, who was traded to the San Diego Padres in 2011, signed a three-year, $27 million extension through 2015 with a $10 million option in 2016. (Stanford University)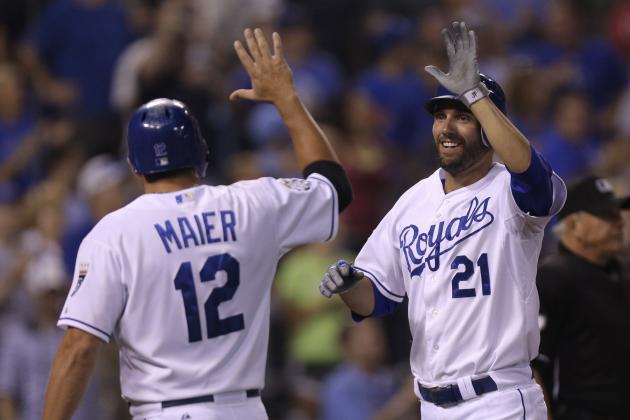 Ed Zurga/Getty Images

Mitch Maier is another player who is too good for Triple-A but can't make that transition to the big leagues.
Maier has spent parts of six seasons at the MLB level. His best season came in 2010, when he batted .263 with five home runs and 39 RBI.
He signed a free-agent contract with the Boston Red Sox this past November. (University of Toledo)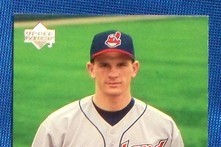 In 2008, Adam Miller was rated the No.1 pitcher in the Indians organization by Baseball America.
When healthy, he has four above-average pitches, and his fastball touches 94 mph.
Recurring surgeries on his throwing arm and hand have derailed his career—Miller has never made it past Triple-A.
He signed a minor league deal with the New York Yankees in 2012 and split time between between Double-A, Triple-A and the Independent Leagues. (McKinney HS)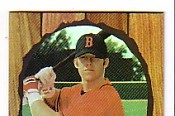 Matt Murton was traded to the Chicago Cubs along with Nomar Garciaparra in 2004 and had his best statistical season with them in 2006, batting .297 with 13 big flies and 62 RBI.
With the acquisitions of Cliff Floyd and Alfonso Soriano, Murton saw his playing time diminish year after year.
Murton bounced around the next few years before landing with the Hanshin Tigers of the Japan Central League. He batted .349 for the Tigers in 2010. (Georgia Institute of Technology)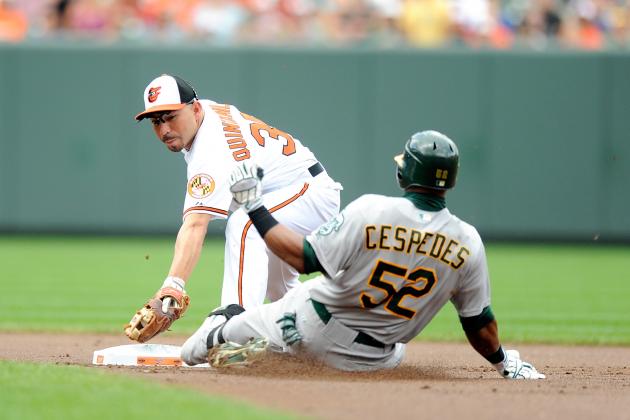 Greg Fiume/Getty Images

Omar Quintanilla is best known for a 50-game PED suspension in 2010.
A career .220 hitter, he signed as a free agent with the New York Mets in January. (University of Texas at Austin)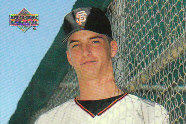 A starter-turned-reliever, Craig Whitaker is still toiling in the minors.
He has appeared in 224 games and has averaged more than a strikeout per inning over his career. (Lufkin HS)
Luis Atilano appeared in 16 games for the Washington Nationals in 2010. He racked up six wins to go with seven losses.
He has a career minor league ERA of 4.06 in 123 games. (Gabriela Mistral HS)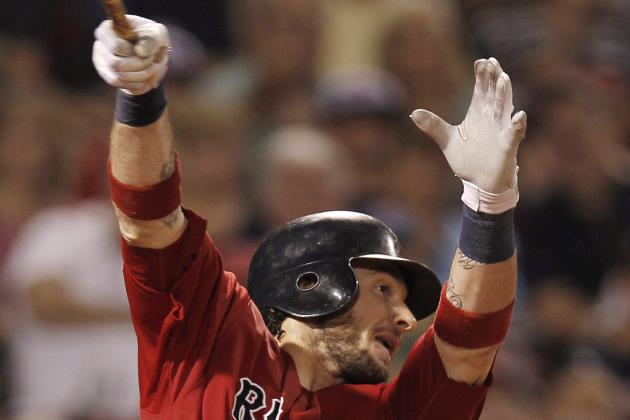 Winslow Townson/Getty Images

"Salty" is the man with the longest last name in MLB history.
Inconsistency at the plate has been his downfall, but he has above-average power, as evidenced by his 25-homer output for the Boston Red Sox last year. (Royal Palm Beach HS)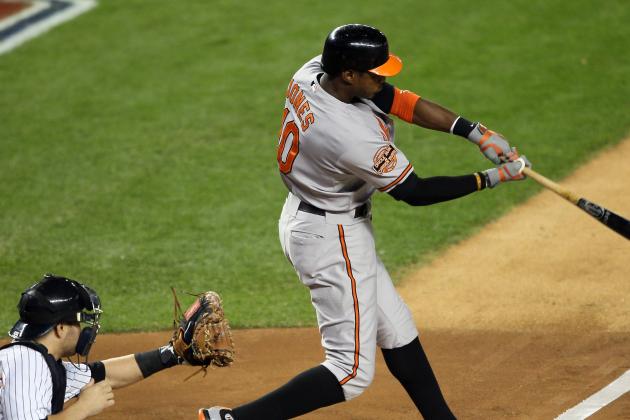 Alex Trautwig/Getty Images

It has taken a few years, but Adam Jones has developed into one of the best center fielders in the game today.
He has been named an All-Star twice, won two Gold Gloves and topped 30 home runs for the first time as a member of the Baltimore Orioles in 2012.
The Orioles signed Jones to a six-year, $85.5 million contract extension last year. (Morse HS)