NBA Rookie Stock Watch: Can Any Challengers Knock off Damian Lillard?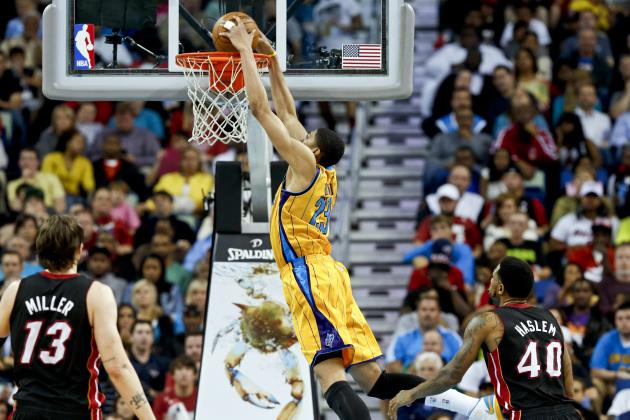 Derick Hingle-USA TODAY Sports

Anthony Davis has the only realistic chance at chasing down Damian Lillard, but at this point, it looks like too little, too late.
Lillard didn't have his best week of the year, but he's the only one in the class who's remained consistent throughout his rookie season.
Andre Drummond made his return to the lineup after almost two months on the sidelines, and like the first half of the year, he made his presence known.
Orlando's Moe Harkless continues his strong play, while a new rookie makes an appearance at the back end of the rankings.
Begin Slideshow

»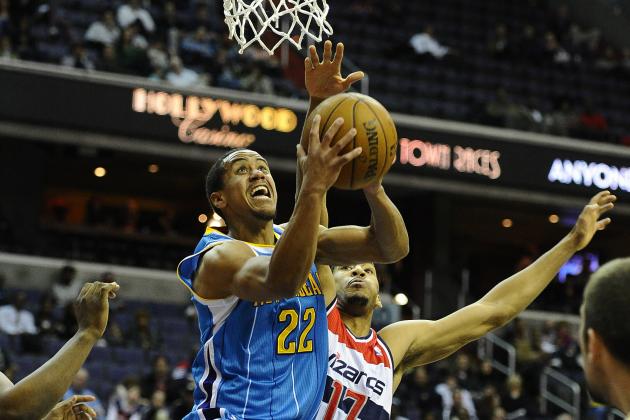 Brad Mills-USA TODAY Sports

Stock Report: ↑
Last Week's Rank: Unranked
The Hornets found a rotation player in Brian Roberts, who spent the last couple of years playing overseas before they picked him up.
Roberts is a tough little guard who can create off the dribble and knock down shots from the perimeter. His minutes are up as of late and so is his production.
He went nuts earlier in the week against Denver, finishing with 13 points and a whopping 18 assists, and has now scored in double figures in four of his last five games.
Roberts hasn't received consistent minutes over the course of the season, but seems to contribute whenever he gets the opportunity.
This is Roberts' first week on the rookie board.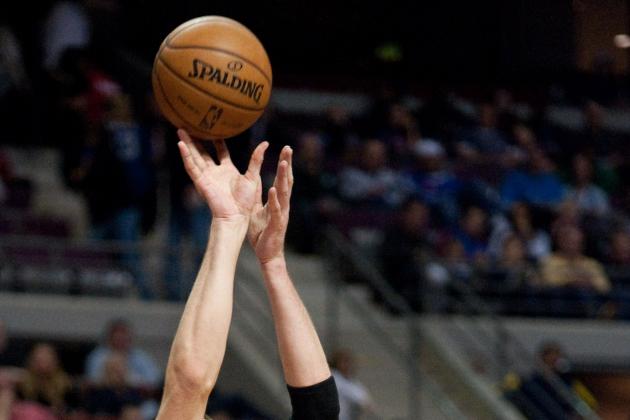 Tim Fuller-USA TODAY Sports

Stock Report: ↔
Last Week's Rank: 9
Jonas Valanciunas is showing why the Toronto Raptors took him top-five overall knowing they'd have to wait a year before he'd come to the NBA.
He went for 14 points, 13 boards and four blocks in a win over Detroit and 19 and eight in a loss to Atlanta, showing off that length, size and athleticism in the paint.
Valanciunas has a refined post game down low, with the ability to face the rim or play back to the basket.
If he had avoided injury and played the whole year, chances are he'd be higher on this list.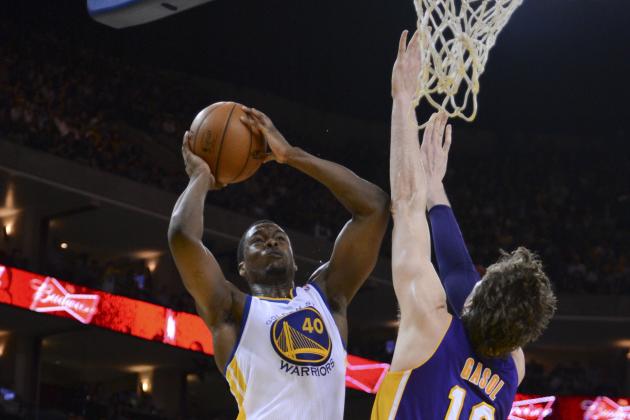 Kyle Terada-USA TODAY Sports

Stock Report: ↓
Last Week's Rank: 7
Harrison Barnes has actually scored in double figures in four of his last five games, but hasn't yet been able to score in volume.
In only one of those games has he attempted more that 10 shots, which mostly has to do with the Warriors going with a guard-heavy attack that sees the backcourt taking most of the shots.
Before coach Mark Jackson starts drawing plays up for Barnes, he's got to convert on his off-ball opportunities. This short stretch of consistency is a good sign moving forward.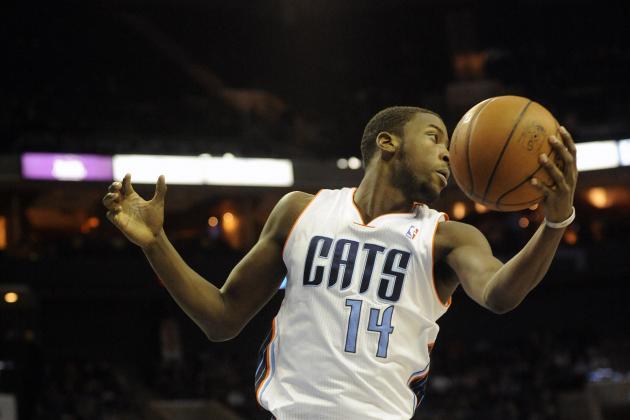 USA TODAY Sports

Stock Report: ↑
Last Week's Rank: 7
Michael Kidd-Gilchrist had one of his most productive weeks of the season, finishing with 14 points and eight boards against the Knicks and 21 points and nine boards against Philadelphia.
When there's room for him to attack, Kidd-GIlchrist has the ability to explode into the gap and launch himself at the rim. He's an excellent slasher, and his on-ball defense has been solid all season.
Being able to create opportunities for himself will help diminish his offensive inconsistency, but that's unlikely to happen in his rookie year.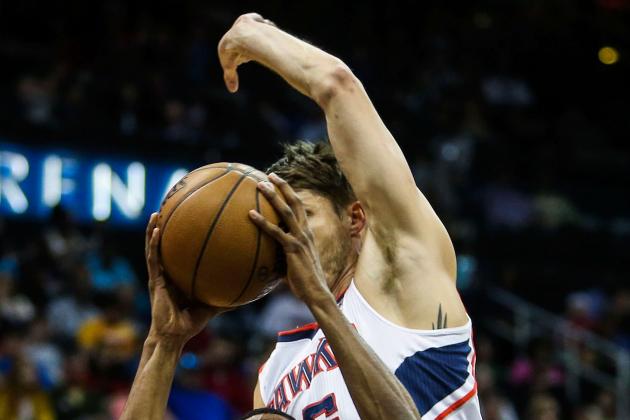 USA TODAY Sports

Stock Report: ↔
Last Week's Rank: 6
Moe Harkless has been one of the most productive young players in the NBA, as he's gotten comfortable adjusting to the new size and speed of the game.
He averaged nearly 18 points over three games this week, showcasing his smooth athletic abilities to make plays attacking the rim and score off the ball.
Eventually, Harkless is going to improve creating offense for himself, and when he does, Orlando will have found themselves a long-term scoring wing.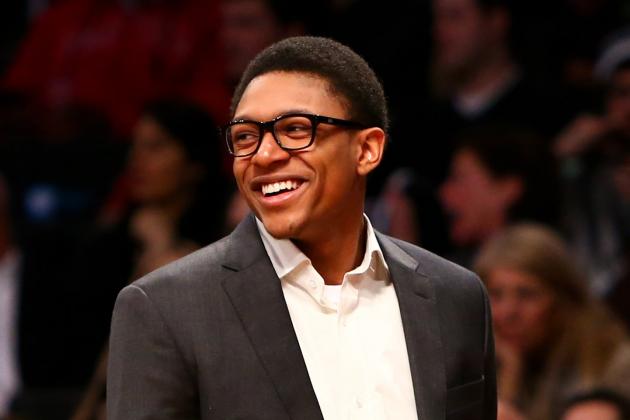 USA TODAY Sports

Stock Report: ↔
Last Week's Rank: 5
Bradley Beal's ankle continues to cost him games. He's sat out Washington's last five, and it's affected his rookie ranking.
Beal was just heating up before the injury bug hit him, getting his scoring average up to nearly 14 points per game and his three-point percentage up to almost 38 percent.
He's a rhythm player, so Beal will likely need a few games under his belt before he gets going again.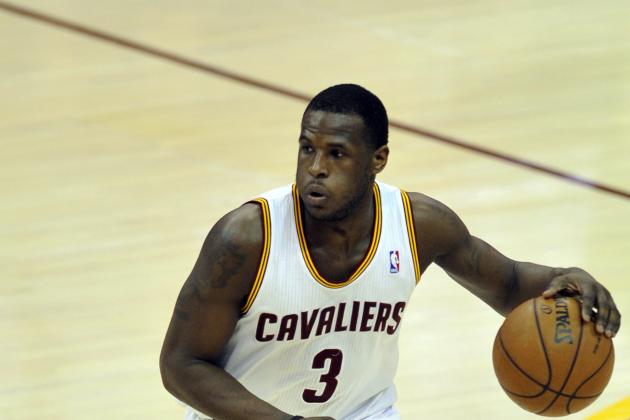 David Richard-USA TODAY Sports

Stock Report: ↓
Last Week's Rank: 3
Dion Waiters continues to miss time with a knee injury that doesn't look to be getting any better. With pain still felt by the touch, surgery is an option that he'll have to consider.
He was averaging nearly 15 points per game before going down, but struggled from the floor at only 41.1 percent.
If this is it for his rookie year, Waiters will know exactly what he needs to work on as a second-year player—shot selection.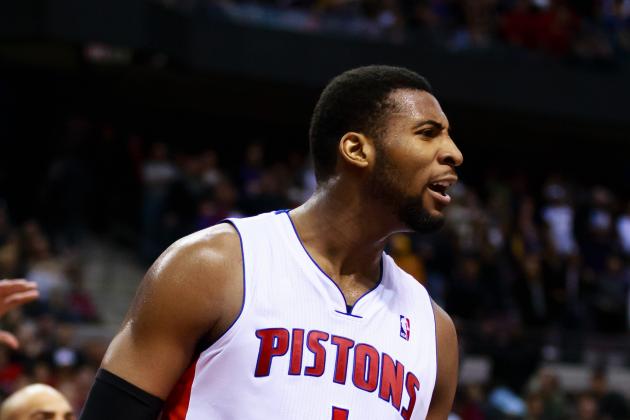 Rick Osentoski-USA TODAY Sports

Stock Report: ↑
Last Week's Rank: 4
Andre Drummond made a surprise return from injury after missing almost two months of basketball and was immediately inserted into the starting lineup.
And Drummond didn't disappoint. He scored 17 points on 8-of-10 shooting while adding two blocks and two steals.
His aggressiveness and ability to play above the rim allow him to finish anything and everything inside. Drummond is an absolute physical mismatch on the interior, and he's contributing consistently without possessing a refined offensive skill set.
The sky is the limit for this kid, and if it's possible to get a steal nine picks into a draft, the Detroit Pistons pulled it off.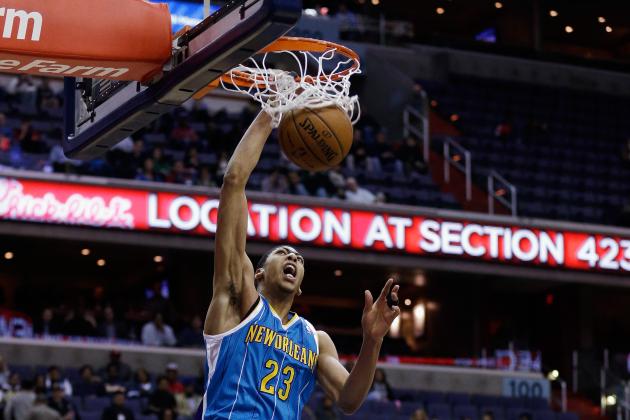 Rob Carr/Getty Images

Stock Report: ↔
Last Week's Rank: 2
Anthony Davis had an extremely efficient week, finishing 19-of-31 from the floor over his last three games.
He went for 19 and nine against the Clippers in a standout performance, making plays off the ball and creating offense on his own.
The ironic part about Davis' season is that it's been his offense that has really stood out, while his defense is what seemingly got him drafted No. 1.
He may not possess enough individual firepower to knock Lillard of his throne this late in the year, but it shouldn't reflect on Davis' rookie season. He packs just as much promise as the Portland point guard because of his ability to impact a game on both sides of the ball.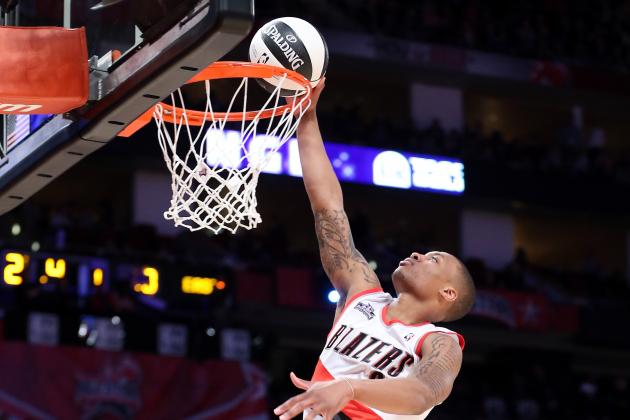 Ronald Martinez/Getty Images

Stock Report: ↔
Last Week's Rank: 1
Damian Lillard actually struggled to finish inside the arc this past week, making only 10 of his 30 two-point attempts over the past three games.
Good thing for Lillard is that he's money from downtown, knocking down 2-of-3 against Golden State and 3-of-5 against Brooklyn.
There's still work to be done for Lillard, but not in terms of proving his worth as Rookie of the Year. He's been incredibly consistent all year long and remains in the driver's seat as the top first-year pro in the class.