Liverpool: Has There Been Progression in Transition?
Use your ← → (arrow) keys to browse more stories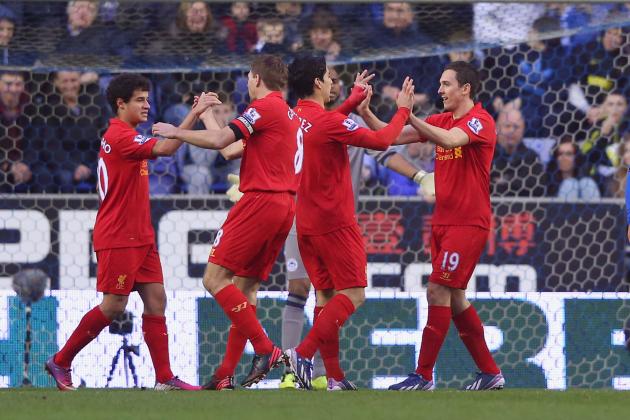 Alex Livesey/Getty Images

In my first post, I looked at Liverpool's conversion and creativity measures, and noted that when it came to converting chances, Liverpool were not only still lagging behind the average for the Top 4, but also the league. But I also pointed out that Liverpool, under the new management of Brendan Rodgers, are a team in transition and that an improvement should be expected over time as the players become used to his system, and that the recent goal tally at that point, was probably showing this improvement.