One Move Each Team Needs to Make at the 2013 NHL Trade Deadline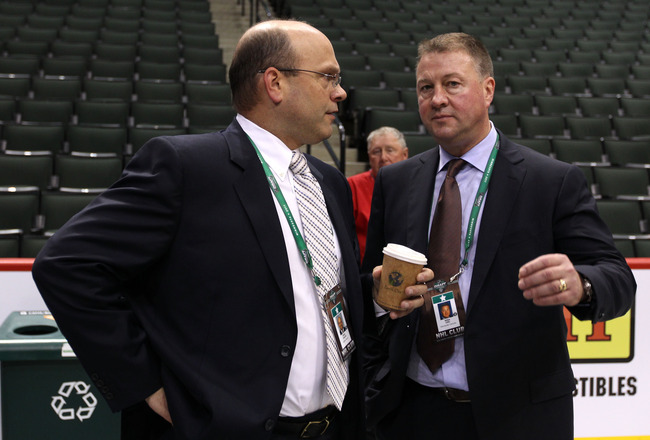 Bruce Bennett/Getty Images
After Wednesday, there will be no more trades permitted until the 2013 NHL draft, and every team will be looking to get in at least one more deal before the deadline.
The Pittsburgh Penguins have been the most active so far, but there are still moves that they should make at the deadline.
Although some teams appear to be set, they should still need to make at least one move so they are fully prepared for the playoffs.
Anaheim Ducks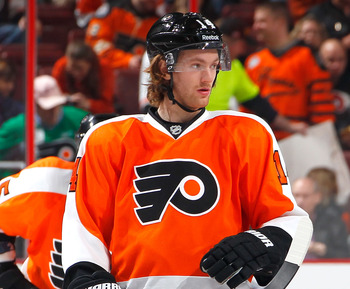 Paul Bereswill/Getty Images
A Scoring Top-Six Center
The Anaheim Ducks could look to add a scoring top-six center, and according to Darren Dreger, the team was exploring options that included Sean Couturier.
The Ducks need to make this move so they can bolster their roster for a long playoff run. They have an impressive roster, but bulking up for a playoff run will allow them to match lines against teams like the Chicago Blackhawks.
Boston Bruins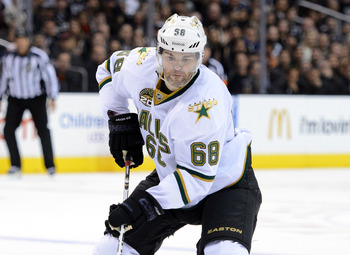 Harry How/Getty Images
A Top-Six Scorer
After missing out on Jarome Iginla in a wacky set of trade negotiations, the Boston Bruins needs to answer by adding a top-six scorer.
The market is not full of many of these players, but adding someone like Jaromir Jagr would allow the Bruins to add some needed scoring depth.
Buffalo Sabres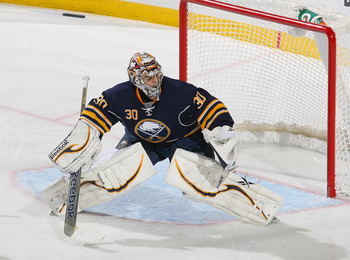 Rick Stewart/Getty Images
The Buffalo Sabres should continue moving expiring contracts and players who don't fit into the long-term plans of the team.
The Sabres are also considering the trade of netminder Ryan Miller, and it is an interesting move that could net the team a sizable return.
Calgary Flames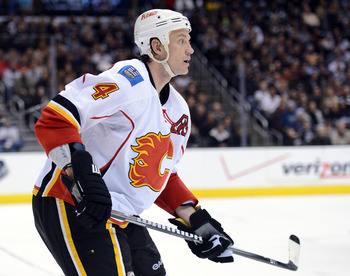 Harry How/Getty Images
Trade Jay Bouwmeester
In this trade market, teams are making moves for defenseman, and this is the prime opportunity for the Flames to rid themselves of Bouwmeester's bad contract.
He is a talented offensive defenseman, but that will be the extent of his usefulness to a prospective team.
Carolina Hurricanes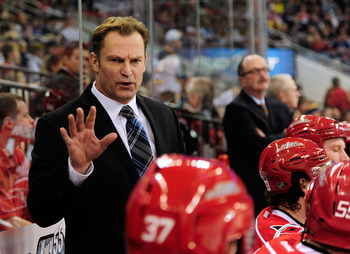 Grant Halverson/Getty Images
Power-Play Help
The Carolina Hurricanes have been having a rough time in the standings over their last 10 games, and injuries really have impacted the team.
The team would have been able to overcome some of these injuries if it were able to capitalized on the power play.
To win the Stanley Cup, you may not need a good power play, but having a good special teams unit will enable you to make the playoffs, especially in a truncated season where bubble teams are playing each other every other night.
Chicago Blackhawks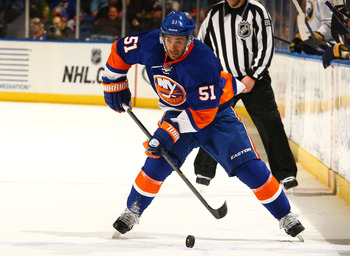 Al Bello/Getty Images
A Top-Nine Center
The Chicago Blackhawks should add a top-nine center to bolster their forward group, and it explains why they are currently in pursuit of New York Islander Frans Nielsen.
Nielsen would be a perfect No. 2 or No. 3 center for the Blackhawks.
Colorado Avalanche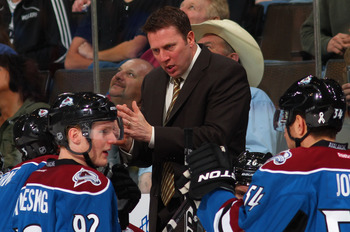 Doug Pensinger/Getty Images
Defense
The Colorado Avalanche have a great group of young forwards and an average netminder in Semyon Varlamov, but the blue line is horrendous.
The team would be higher in the standings if it had a competent blue line in front of the netminder, and although it is too late to claw out a playoff spot, the Avalanche should still address this issue at the deadline.
Columbus Blue Jackets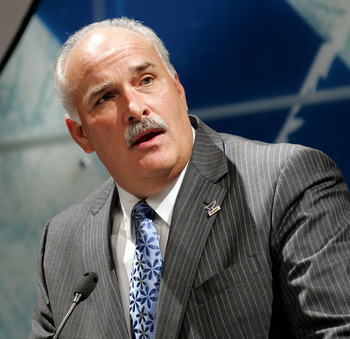 Bruce Bennett/Getty Images
Top-Six Forward
The Columbus Blue Jackets have a promising young blue line and a pair of young netminders, but they lack top-six talent. The team has exceeded expectations this year, and if it wants to make a serious playoff push, it needs to make a deal for a top-six forward.
Columbus isn't exactly a hotbed for players to flock to, but the winning culture currently surrounding the team may be enough to convince players to join their team.
Dallas Stars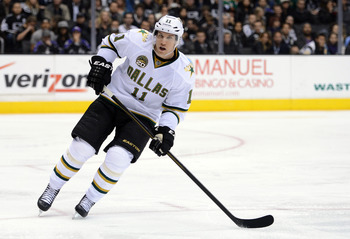 Harry How/Getty Images
Lock Up Derek Roy
The Dallas Stars should focus on their own roster at the deadline instead of trying to add someone via trade.
Dallas has pieces in place like Jamie Benn and Loui Eriksson and prospects like Radek Faksa on the horizon, but they need to keep some younger players on the roster.
Ray Whitney, Erik Cole and current Pittsburgh Penguin Brenden Morrow represented the elder statesmen of the Stars, and keeping Roy would allow the team to keep some youthful experience on their payroll.
Detroit Red Wings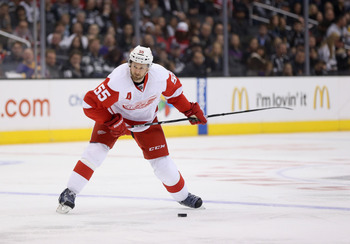 Jeff Gross/Getty Images
Add a Top-Four Defenseman
The Red Wings may have won the Danny DeKeyser sweepstakes, but they could still stand to upgrade their defense.
In the playoffs, defensive depth matters a ton, and as constructed, they are a little thin.
The Wings used to pride themselves on defensive strength and depth, but they lost that when Nicklas Lidstrom retired and Brad Stuart signed in San Jose.
Edmonton Oilers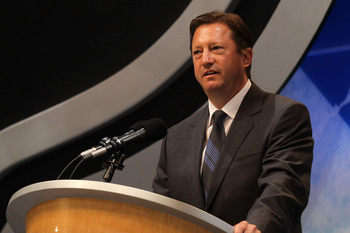 Bruce Bennett/Getty Images
A Goalie
Simply put, the Edmonton Oilers at the very least are good enough to be a No. 8 team in the West if they had a goaltender.
They have the forwards and a decent-enough defense, but the lack of stability between the pipes hurts them.
Devan Dubnyk has been either very good, like he was against Vancouver, or very bad at points throughout the season.
At the deadline, the Oilers should make a bold move and add a netminder in an attempt to salvage the season.
Florida Panthers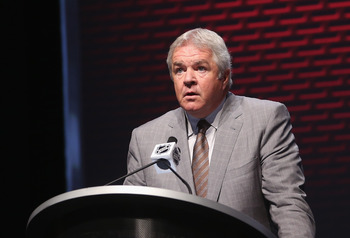 Bruce Bennett/Getty Images
N/A
Given the injuries on the Panthers' roster, there is no real reason for them to make moves at the deadline.
They are struggling to field a competitive team currently with all their top players sidelined, and they don't have many assets they would want to move before Wednesday's deadline.
Los Angeles Kings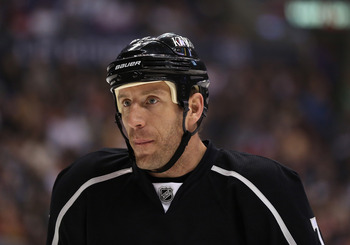 Jeff Gross/Getty Images
Sell High on Rob Scuderi
Rob Scuderi is a veteran defenseman who could be one of the more sought-after players on the UFA market in July, and given the abundant need for defensemen this year, the Los Angeles Kings should sell high on him.
The Kings don't have any major needs to fill, but they could get a nice return on a rental player that would benefit the team's roster in the long run.
Minnesota Wild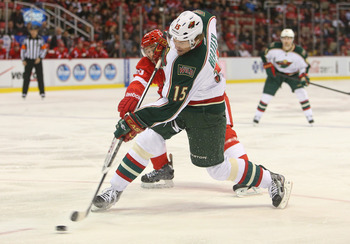 Tom Szczerbowski/Getty Images
Deal Dany Heatley
Dany Heatley isn't having a good season for Minnesota, and he has a huge salary.
The Wild are going to shape their roster around players like Zach Parise and Mikko Koivu going forward, so freeing up cap space by moving Heatley would be a wise move.
Although he has been bad, there are bound to be some cap-floor teams that would take a chance on the former 100-point player.
Montreal Canadiens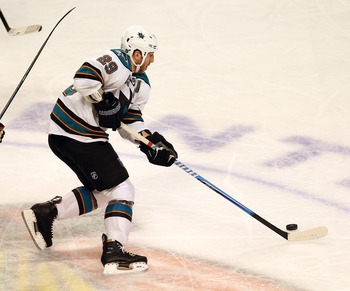 Jonathan Daniel/Getty Images
Add Some More Grit to Top-Six
The Montreal Canadiens are all but guaranteed to make the playoffs, and they should prepare for the physicality of the postseason by adding some grit to their top six.
Ryane Clowe automatically comes to mind as a player who could be a good fit, and it would be a great move for Marc Bergervin to make before the playoffs.
Nashville Predators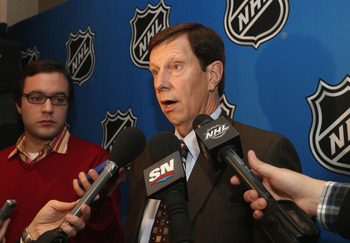 Bruce Bennett/Getty Images
Scoring Forward
The Nashville Predators have the same area to address each year, and that is the role of a scoring forward.
The Predators do not have a true goal scorer or offensive forward that can carry the team, and they rely on their defense and goaltending to win them games.
Adding a forward in exchange for one of their defenseman might be a move the team should consider.
New Jersey Devils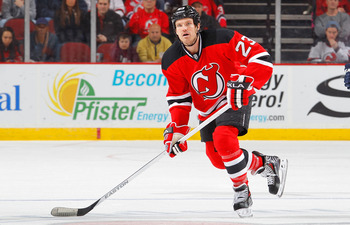 Jim McIsaac/Getty Images
Trade David Clarkson
David Clarkson is a UFA-to-be who is proving he can't be a consistent member of the top-six, but he still has a ton of value to prospective buyers.
After a solid start to the season, Clarkson had a terrible March in which he tallied three points.
Clarkson is a physical power forward who can score, but maybe he just needs a change of scenery to get things going again.
New York Islanders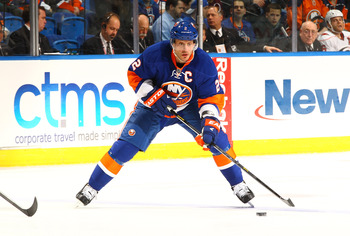 Al Bello/Getty Images
Lock Up Mark Streit
Mark Streit is the captain of the New York Islanders and one of the team's top defenders.
Streit can quarterback the power play and provide sound defense, and although it appeared that trading him would be the right move, it actually makes sense to keep him for the next seasons.
New York Rangers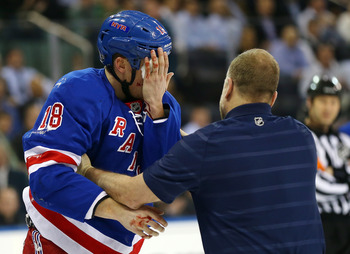 Elsa/Getty Images
Add a Top-Six Defender
The Rangers need to address their defense because their bottom pairings aren't doing enough this season. With a weak bottom-pairing, the Rangers' top-pairings are playing tons of minutes.
It hurts even more that Marc Staal is still sidelined, so it makes even more sense to add a defender at the deadline.
Ottawa Senators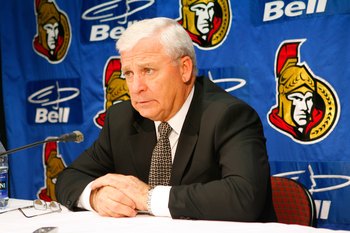 Phillip MacCallum/Getty Images
A Top-Six Forward
The Ottawa Senators have played pretty well consider the amount of injuries that they have had this year. The Senators recently lost Milan Michalek to injury.
Adding a top-six forward to replace him would make sense, because the youngsters can only carry the team for so long.
Philadelphia Flyers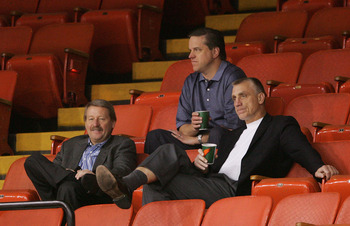 Bruce Bennett/Getty Images
Top-Four Defenseman
The Philadelphia Flyers are currently considered a long shot to make the playoffs this year, and a big reason why the team has struggled is the lack of defensemen.
Injuries have plagued the blue line all year, and the team should consider dealing from its depth of young offensive talent in exchange for a young blueliner.
Phoenix Coyotes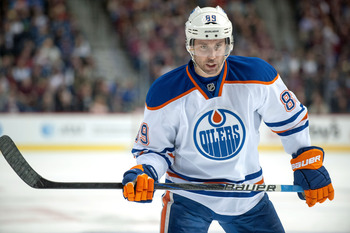 Dustin Bradford/Getty Images
Scoring Center
The Phoenix Coyotes have trouble scoring goals, and if they want to make the playoffs, they are going to need to score.
The team has a number of pieces they could trade, and the most logical move would be a swap of Keith Yandle for Sam Gagner.
It would be a very fair trade that would equally benefit both sides.
Pittsburgh Penguins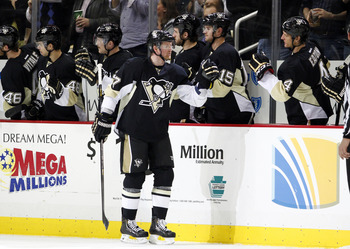 Justin K. Aller/Getty Images
Top-Six Defenseman
The Penguins' roster appeared to be set after they made a splash by adding Jarome Iginla, Brenden Morrow and Douglas Murray, but they recently lost Paul Martin to injury.
Martin will be back in time for the playoffs, but in the interim, the team should bolster the defense.
San Jose Sharks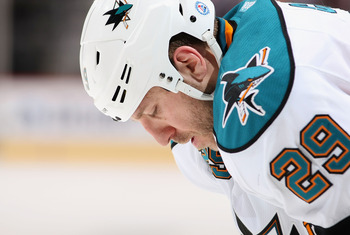 Christian Petersen/Getty Images
Trade Ryane Clowe
Ryane Clowe has been asked to move his no-trade clause, and it will be interesting to see what San Jose can get for their goalless power forward.
Trading Clowe is the right move to make, because the Sharks don't want to lose him for nothing via free agency.
St. Louis Blues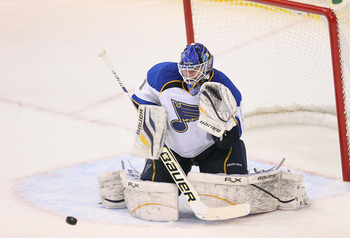 Ronald Martinez/Getty Images
Trade Brian Elliot
Brian Elliot was a sensational netminder for the St. Louis Blues last season, but he is currently in the AHL playing for the Peoria Rivermen.
Elliot could use a change of scenery, and there would be no shortage of teams willing to take a risk on a netminder who played so well last season.
With Jake Allen as Jaroslav Halak's backup, moving Elliot and his salary is a move the Blues need to make sooner rather than later.
Tampa Bay Lightning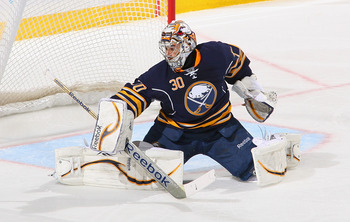 Rick Stewart/Getty Images
Trade for Ryan Miller
The Tampa Bay Lightning still have time to make the playoffs, and they should look to add Ryan Miller.
Darren Millard of Sportsnet indicated that the two sides were considering a deal, and given the strength of Tampa Bay's roster, can you imagine how good they would be if they had a goaltender?
Toronto Maple Leafs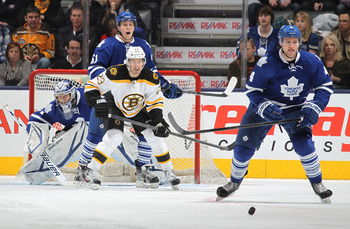 Claus Andersen/Getty Images
Trade for Defense
The Toronto Maple Leafs are likely headed to the playoffs for the first time since that 2004-05 lockout, and they really could stand to add a depth defenseman.
The team has relied on using AHL call-ups at times on the blue line, and bolstering the blue line would benefit the Leafs for the playoff push.
Vancouver Canucks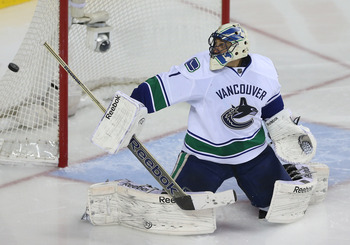 Tom Szczerbowski/Getty Images
Trade Roberto Luongo
The Vancouver Canucks are once again interested in dealing Roberto Luongo, and it might be too late. The Canucks reached out to Toronto to gauge interest, but the Maple Leafs currently are not a great fit.
Nonetheless, Vancouver should still continue to shop Luongo, because it could stand to add a second line-center in a trade at the deadline.
Washington Capitals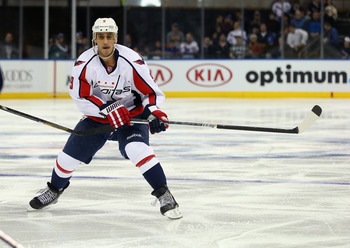 Bruce Bennett/Getty Images
Lock Up Mike Ribeiro
Mike Ribeiro wants a five-year deal, but the Washington Capitals offered three years. Ribeiro rejected that deal, and the Capitals should do all they can to keep the center who has worked amazingly with Alex Ovechkin.
The first offer was worth $4.6 million a year, quite a low ball offer for the team's leading scorer and best player.
The Caps are pushing to make the playoffs, and securing Ribeiro for the future is a move the Caps need to make.
Winnipeg Jets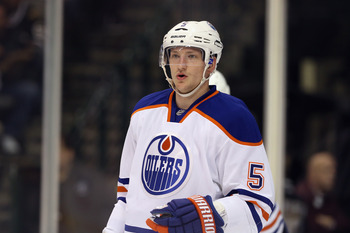 Ronald Martinez/Getty Images
Trade for Top-Six Defender.
The Winnipeg Jets are interested in adding a defenseman at the deadline, according to The Fourth Period, and their interest is in Ladislav Smid.
Smid is a young defender who is playing for the Edmonton Oilers, and he would be a great addition for the Winnipeg Jets.
Update: The Edmonton Oilers signed Smid to a four-year contract extension.
Keep Reading