Elite 8 2013: Predictions for Sunday's Games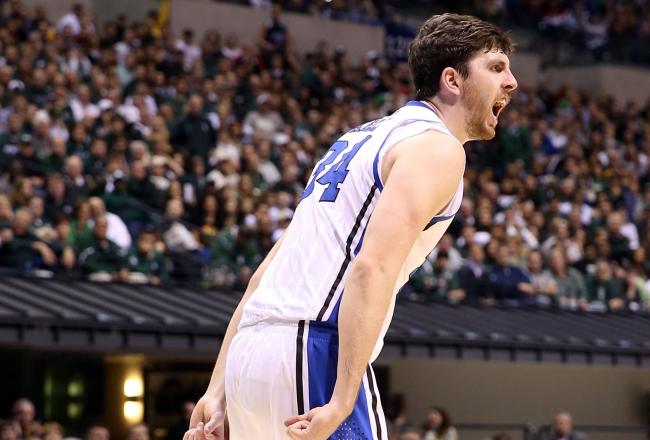 Andy Lyons/Getty Images
The last two teams to reach the Final Four will be the Michigan Wolverines and the Duke Blue Devils. I don't arrive at this conclusion so quickly and decisively because I'm selling the Florida Gators and Louisville Cardinals short.
I recognize how good both teams are, but I also acknowledge that they have had the easiest paths to the Elite Eight.
Oregon and Florida Gulf Coast were both upstarts that, at the end of the day, were just happy to reach the Sweet 16.
The Elite Eight matchups mark the first time Louisville and Florida will be facing squads with legitimate national championship hopes. This isn't just about the teams having an easy road to this point, though.
Head-to-head factors give Michigan and Duke the edge.
Why Michigan Will Defeat Florida
Mitch McGary's Ascension Gives Team Much-Needed Inside Presence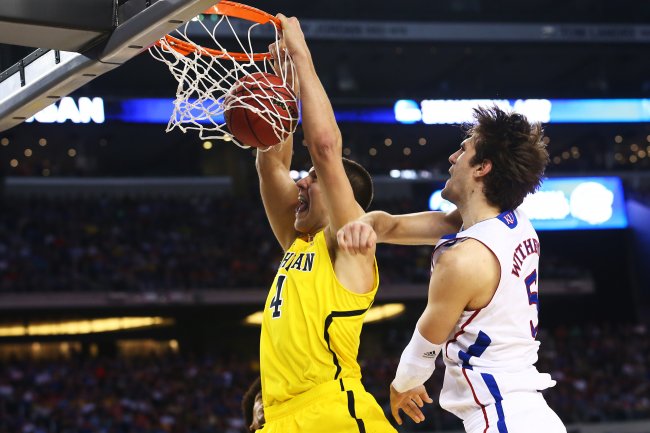 Ronald Martinez/Getty Images
Before McGary started to show why he was such a highly regarded high school prospect in 2012, I felt the Wolverines were weak on the inside.
But over the last two games, McGary has averaged 23 points and 14 rebounds. His play gives the Wolverines' attack some balance.
His work on the offensive glass will be a major thorn in the side of the Gators.
Trey Burke Is Too Clutch
Ronald Martinez/Getty Images
Florida is a great defensive team.
They allow just 53.7 points per game, but they are also prone to scoring droughts—especially down the stretch of close games.
They were held scoreless in the last 7:36 of the second half of a loss against Kentucky on March 9. In another loss, they were held scoreless for nearly four minutes in the second half against Tennessee.
Florida doesn't have a go-to guy to get tough baskets, but the Wolverines do. Trey Burke's performance against Kansas on Friday night was proof that he is indeed a closer.
Burke's ability to take and make big shots will be the key to a Wolverines' victory.
Why Duke Will Defeat Louisville
Size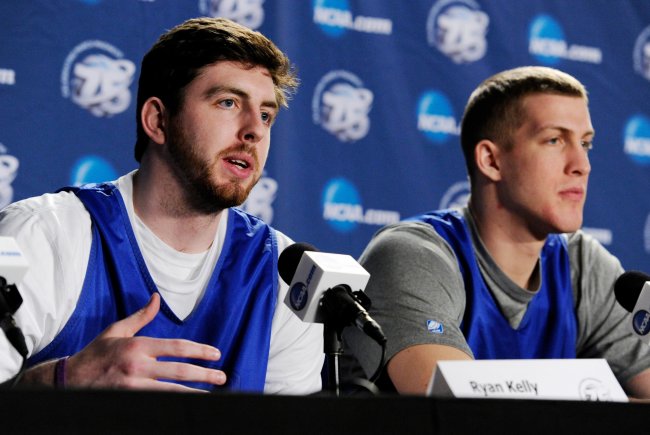 Eileen Blass-USA TODAY Sports
Louisville plays at a frantic pace on offense and defense, but aside from Gorgui Dieng, this team is undersized.
Both Peyton Siva and Russ Smith are small guards.
If Duke's backcourt of Seth Curry and Quinn Cook handle the press, they will have no problems shooting over the top of Louisville's diminutive duo.
When Smith and Siva penetrate, Mason Plumlee and Ryan Kelly will provide long impediments for the guards to conquer.
On the other end, Kelly's ability to stretch the floor with his outside shooting will negate some of Dieng's impact as a shot blocker.
Experience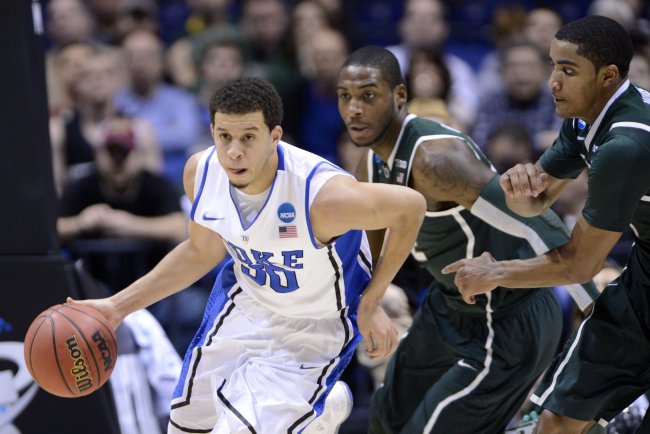 Jamie Rhodes-USA TODAY Sports
The Cardinals aren't exactly stacked with freshmen, but they don't have three senior leaders in the starting lineup like the Blue Devils, either.
With Kelly, Plumlee and Curry, Duke has three seniors on the team, and the three most experienced players are also the biggest contributors.
Having the ball in the hands of seniors at this stage of the tournament will prove to be valuable.
Follow me, because I watch more basketball than anyone should admit.
This article is
What is the duplicate article?
Why is this article offensive?
Where is this article plagiarized from?
Why is this article poorly edited?