Houston Rockets vs. Los Angeles Clippers: Postgame Grades, Analysis for Houston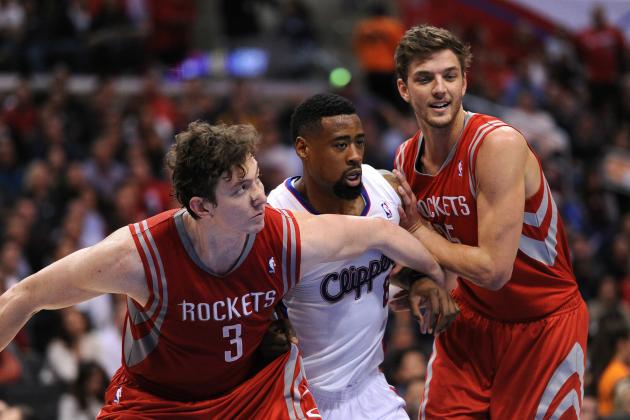 Jayne Kamin-Oncea-USA TODAY Sports

Watching the Houston Rockets play Saturday night, you wouldn't have guessed they were missing their best player; as James Harden watched on from the sideline, his team obliterated the Los Angeles Clippers, 98-81, with incredible defensive effort and a rare physicality that will be necessary if they want to have a successful playoff run.
The Clippers spent most of the contest frustrated, unable to get any 50/50 balls and responding with unnecessary fouls and a couple technicals (one from Blake Griffin and another from Jamal Crawford).
Omer Asik guarded Blake Griffin in the first half, with Greg Smith starting in place of Donatas Motiejunas, and absolutely dominated him. Only one of Griffin's attempts came in the paint, and it was on a fast-break dunk.
The Rockets outscored the Clippers 30-13 in the third quarter.
Begin Slideshow

»
Jeremy Lin
At his best, Lin's explosive ability to turn the corner is right up there with any point guard in the league; he put it on display early on, getting all the way to the rim before any Clippers bigs could slide into the lane.
Defensively, he had a nice block to save a Willie Green layup with 30 seconds left in the half. Lin finished the game with 15 points.
Grade: B+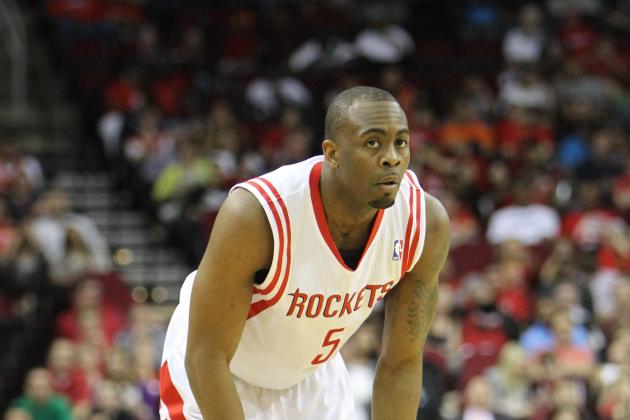 USA TODAY Sports

James Anderson
Starting for a hurt James Harden, Anderson was the only Rocket to play the entire opening quarter. It was highlighted by a tenacious sequence in which he retrieved his own blocked shot, then converted it on a strong layup.
Apart from that, Anderson couldn't get out of his own way, turning the ball over four times in the first half and going 1-of-5 from the floor. He finished with seven points on eight shots.
Grade: C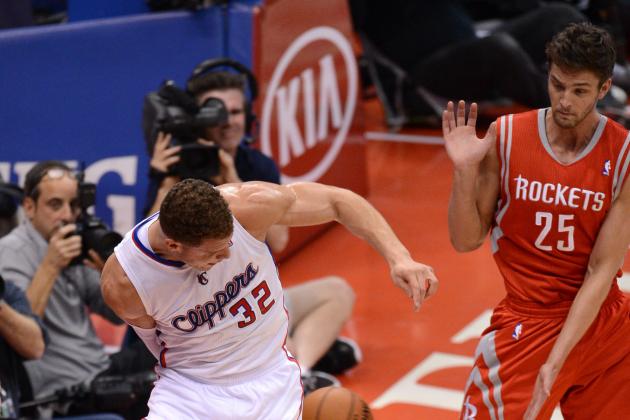 Jayne Kamin-Oncea-USA TODAY Sports

Chandler Parsons
With just about everybody else scoring baskets at will through various stretches throughout the game, Parsons didn't do much on the offensive end; Houston didn't need Chandler Parsons to score.
Good thing, because he shot 6-of-15 from the floor. But Parsons contributed elsewhere, especially on the glass, where he grabbed nine rebounds.
Grade: B-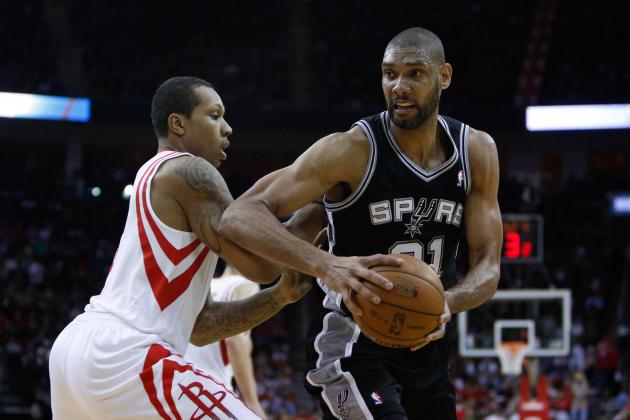 Thomas Campbell-USA TODAY Sports

Greg Smith
Smith started the game for Donatas Motiejunas so the Rockets could place Omer Asik on Blake Griffin, feeling that the normal backup center would be a better defensive matchup with DeAndre Jordan.
It worked, and Smith was able to carry his defensive success into the second half, when the Rockets let Asik roam off DeAndre Jordan and placed Smith on Griffin.
Smith finished with nine points and eight rebounds in 30 solid minutes.
Grade: B+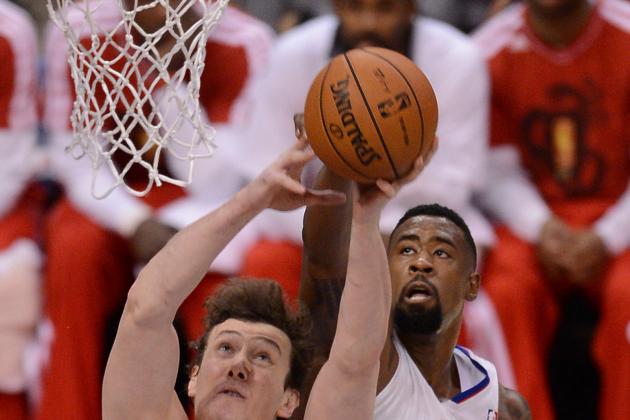 Jayne Kamin-Oncea-USA TODAY Sports

Omer Asik
Asik started the game defending Blake Griffin, and throughout the first half he did a fantastic job keeping him in check, forcing jumper after jumper.
On offense, he actually made a few pretty passes to help Houston's ball movement—and eventually end its possessions in open looks at the basket. He also flashed a decent up-and-under in the post (granted Ryan Hollins was defending him at the time) and some patience on dunks at the rim.
The Rockets have a near-dominant defense when Asik is on the court.
Grade: A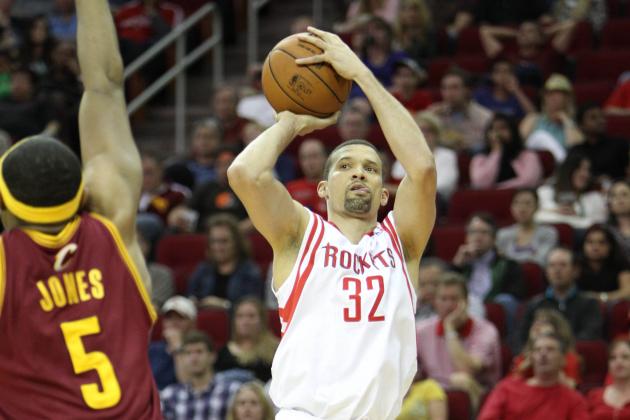 USA TODAY Sports

Francisco Garcia
A decent portion of James Harden's minutes were handed to Francisco Garcia, and he looked like someone who's regularly in Houston's rotation, on both ends.
He pestered Jamal Crawford, comfortably operated pick-and-rolls and was perfectly fine with looking for his own shot, swishing three three-pointers in the game.
Garcia scored 13 points in the second quarter alone, and he finished the game with 15 points in 27 minutes.
Grade: A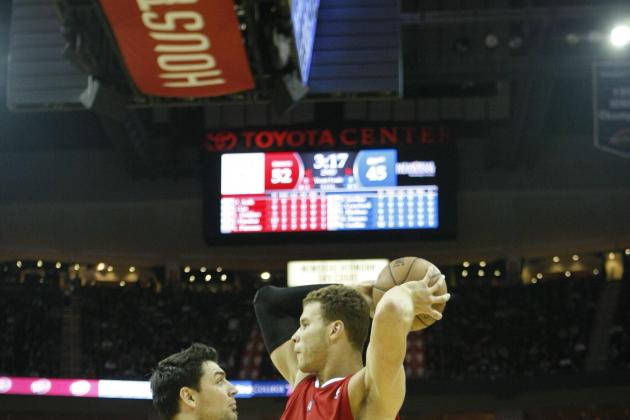 USA TODAY Sports

Bench
Coming off the bench thanks to a somewhat surprising decision by Rockets head coach Kevin McHale, Donatas Motiejunas was extremely effective in the second quarter, grabbing offensive rebounds and finishing with four points and four rebounds in nine minutes.
Patrick Beverley showed why he's not only an underrated defender, but also one of the best offensive rebounding guards in the entire league, ripping away a crucial board at the end of the third quarter that led to a wide-open Chandler Parsons three-pointer (he made it).
Carlos Delfino knocked down shots, going 4-of-8 in the game and making two three-pointers.
Grade: A-