10 NFL Players We'd Love to See Return to College for Spring Football Game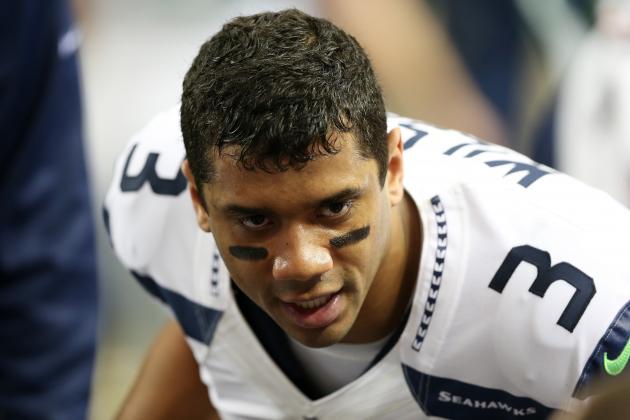 Streeter Lecka/Getty Images

Imagine Russell Wilson back in a Wisconsin jersey this spring, or Drew Brees back under center for Purdue.
That might be what it takes for the national title to be removed from the SEC's grasping fingers—and for fans of those programs, it might be a tempting proposition.
The 10 players on this list are the current NFL stars we would most like to see return to their college program.
Seeing Wilson back at Wisconsin or Ndamukong Suh back at Nebraska would be a nightmare for opponents, and would instantly propel said programs back toward the top of college football's elite.
Seeing these players in spring practice with college football players would also provide an opportunity to see how much of a difference there is between the college and pro player, a line which sometimes seems to get blurred.
While it's not going to happen, we can dream about these players returning for one more shot with their former programs.
Begin Slideshow

»
Jonathan Ferrey/Getty Images

What Oklahoma fan wouldn't want to see Adrian Peterson at spring practice in Norman?
Before the man dominated the NFL, he was a man among boys playing for Oklahoma, finishing his freshman season at second in the Heisman voting.
While the Sooners' backfield looks solid in 2013, with fullback Trey Millard and tailbacks Brennan Clay, Roy Finch and Damien Williams battling for carries, it goes without saying that nobody in the Sooners' backfield could remotely come close to touching Peterson's talent.
Now that Landry Jones is gone, Oklahoma's offense will no doubt rely more heavily in the running game, meaning any sort of inspiration or guidance the current backfield can muster would be welcome.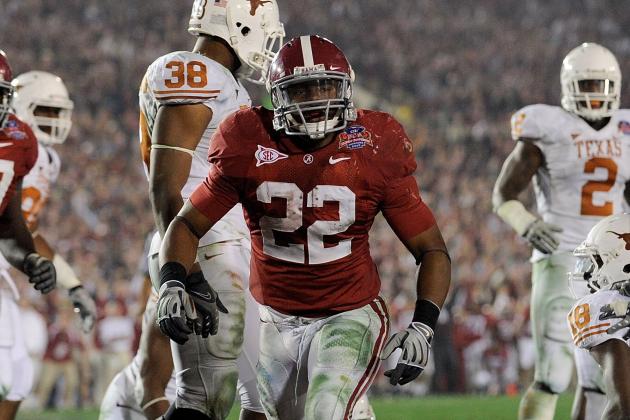 Kevork Djansezian/Getty Images

Alabama's backfield is loaded with the likes of incoming stud Derrick Henry and returning starter T.J. Yeldon.
But who wouldn't want to see the former Heisman winner back in T-Town for a day?
Ingram was a national-title winner as well as Heisman winner during his time at the collegiate level.
It would be interesting to see where he would stand on Coach Saban's stacked two-deep this season.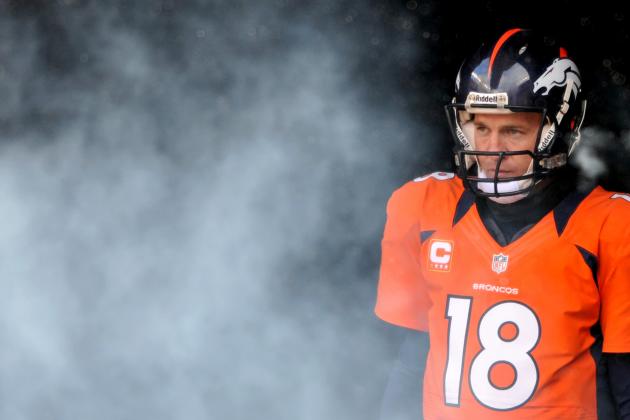 Dustin Bradford/Getty Images

Here's the thing.
Tennessee needs a quarterback, and Peyton Manning was the best thing that ever happened to the program at that position, in spite of his inability to win national titles.
Manning's football acumen would be much appreciated at a spring game featuring fresh faces trying to fill Tyler Bray's shoes.
Manning would be able to give fans a preview of what a good quarterback can accomplish behind that excellent offensive line.
Kevin C. Cox/Getty Images

Purdue has only had one decent quarterback under center since Brees left the team in 2001.
When Brees was there, he led the Boilermakers to their first Rose Bowl since the '60's, and left with conference records in passing yards and touchdowns.
Given the Boilermakers have suffered at the position since he left—outside of Kyle Orton—a return by Brees after his prolific NFL career would be just what the program needs to show them what's really missing from the offense.
Perhaps hiring a different coach might recruit some better quarterbacks.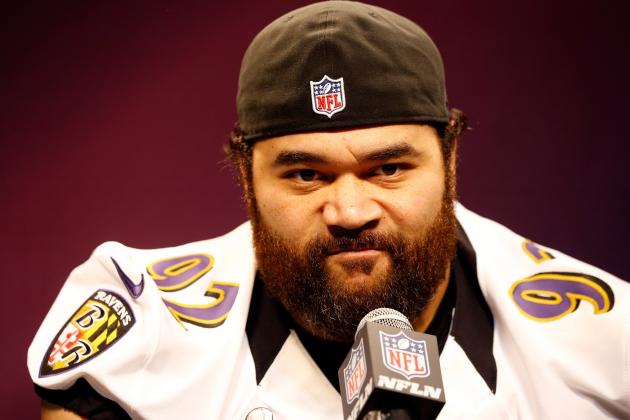 Scott Halleran/Getty Images

Oregon's use of defensive linemen on a rotation leads to guys being prepared to step up and fill holes left by the departure of starters.
This year, the Ducks have to replace Isaac Remington and Dion Jordan on the defensive line.
Ngata is one of the top defenders in the NFL, and easily the best defensive tackle. Plus, he's coming off of a Super Bowl victory.
Of course it would be great to have him in uniform for a scrimmage or two against the first string, just to get an idea of how potent the Ducks' rushing attack is going to be in 2013.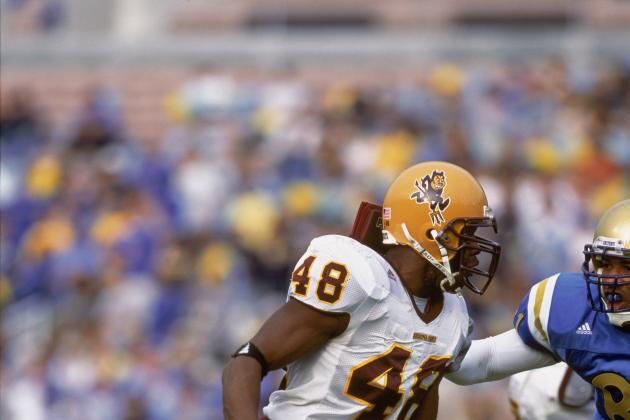 Jeff Gross/Getty Images

Arizona State is a wild card in the Pac-12 heading into 2013.
There are plenty of holes, including some on the edge of the defensive line.
Suggs set an NCAA record in 2002 for sacks in a single season with 24 and generally wreaked havoc from the position.
The Sun Devils have defensive tackle Will Sutton coming back, and he will be a force in the middle of the defense again for ASU.
But Suggs has, to borrow a quote from Bryan Mills in Taken: "... a very particular set of skills; skills I have acquired over a very long career. Skills that make me a nightmare..." for offenses in the NFL.
Imagine combining a Suggs return to the desert with Sutton at tackle.
The Sun Devils would be Rose Bowl-bound with such a skilled defensive line.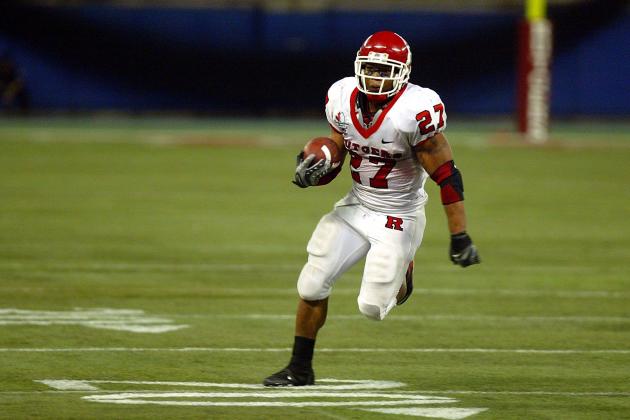 Dave Sandford/Getty Images

The Big East is a mess.
It's a nightmare trying to even figure out how the conference will look when all of the dust of realignment finally settles for an extended period of time.
Rutgers is one of the more recent departed, heading for the greener pastures and bigger revenue streams in the Big Ten conference.
Ray Rice, the best running back in the history of Rutgers football, has flourished in the NFL, providing a spark to the Baltimore Ravens' running back position and emerging over the past several seasons as one of the premier backs in the NFL.
Rutgers could use a back such as Rice to aid the transition into a league that features stout defenses loaded with hard-hitting stars.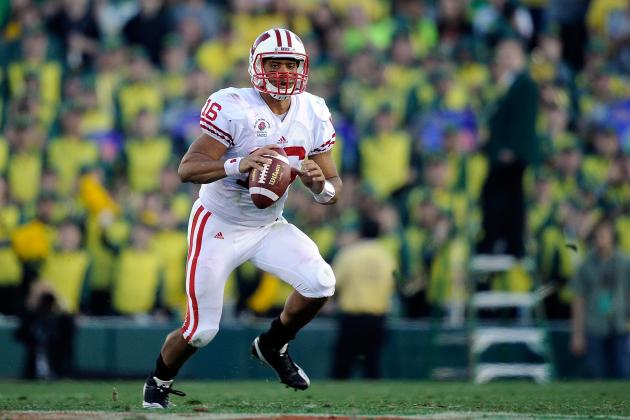 Kevork Djansezian/Getty Images

Russell Wilson took the NFL by storm last season, seizing the starting quarterback position at Seattle from Matt Flynn and never looking back, en route to a playoff run.
But before that, he led Wisconsin to a Big Ten title and Rose Bowl appearance during his only season at Madison in 2011.
Going into the 2013 season, the Badgers have plenty of experience returning, with 15 starters coming back, including eight on offense.
The difference in the 2013 season for the Badgers is going to be in quarterback play.
With at least four guys in the mix to start at the position, it would be interesting to see what Wilson could do with the offense.
That said, there is no one on the roster with Wilson's accuracy and athletic ability at quarterback, so it might be better not to get anyone's hopes up with an offense led by Wilson in the spring game, when it will not run nearly as well with someone else at the helm.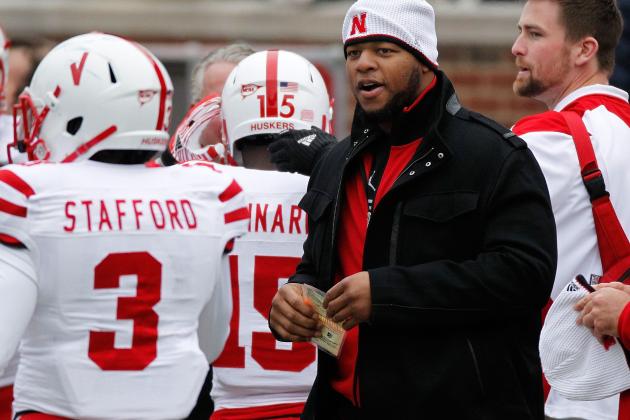 Gregory Shamus/Getty Images

Put aside whatever it is you currently think of Ndamukong Suh and think back to his college days.
The man was dominant.
The Huskers have not adjusted to life in the Big Ten as quickly a some supposed they would, and much of the struggle has been due to the Huskers' plethora of injuries on defense over the past two seasons.
Suh's appearance at spring scrimmage would afford Nebraska a chance to get a look at how their offensive line will perform against top-flight competition, as well as to dream about the day when the defensive line again features a player as dominant as Suh.
Scott Halleran/Getty Images

Remember Michale Vick?
The pre-injuries, pre-dog, pre-NFL version?
The one who made us all wish we had DVR before it was around and made jaws drop on a regular basis?
If only he could return to that form for the Hokies, who are languishing in the middle of the Logan Thomas era.
Those Vick performances that amazed us all would be welcome once more at Va. Tech.