Inter Milan vs. Juventus: 5 Things We Learned
Claudio Villa/Getty Images

In what was ultimately their last chance to secure a Champions League spot, Inter lost 2-1 to Juventus at home in yet another emotional installment of the Derby d'Italia.
Unfortunately, what was a fantastic 90-minute Italian affair ended in controversy as Esteban Cambiasso made a last second lunge on Sebastian Giovinco's ankle. It was a horrid tackle which could have ended the atomic ants career.
Anyway, onto the five biggest lessons from this pivotal Serie A match!
Begin Slideshow

»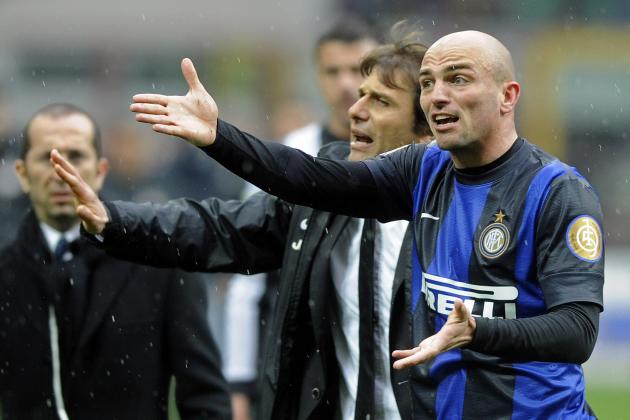 Claudio Villa/Getty Images

It was a tackle reminiscent of Eduardo's horror injury with Arsenal a few years ago.
Bitter from the loss, Esteban Cambiasso temporarily lost his head and lunged into the tiny Giovinco right as the referee was blowing the final whistle.
Behavior of this sort has to be eradicated with harsh suspensions. Fortunately for Giovinco, he avoided serious injury despite image captures of the foul painting a much harsher picture.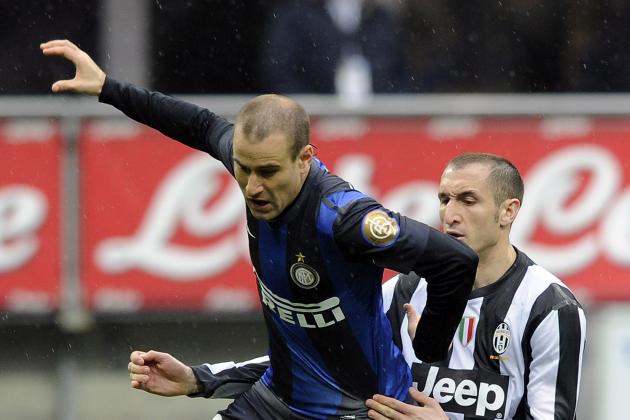 Claudio Villa/Getty Images

In reality, this match could have turned the tide in Serie A had Inter managed a result. Milan would have crept within eight points and had a chance to shorten it to five as the two sides still have to meet later this season.
However, Juventus played much more fluidly and were saved on several occasions by the eternal Gianluigi Buffon.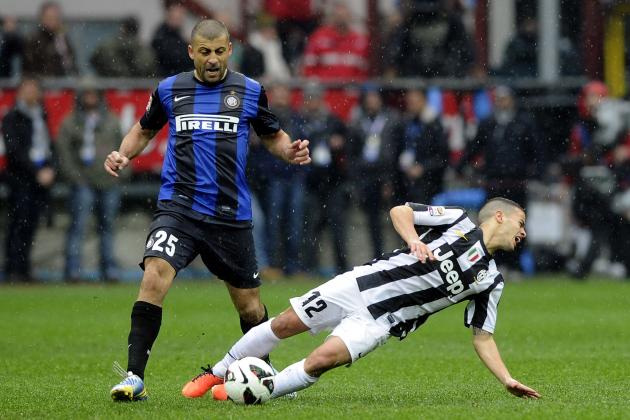 Claudio Villa/Getty Images

Although Lazio and Roma fans would state their case against this headline, there is little doubt in my eyes that Juventus and Inter have the most heated rivalry in Italy at the moment.
Think about it, which other two sides are still bitter about something as serious as the dreaded Calciopoli scandal in 2006 which sent Juventus to Serie B and allowed Inter to snap up their Scudetti?
It's a match fueled by bad blood and always incredibly enjoyable for neutral spectators.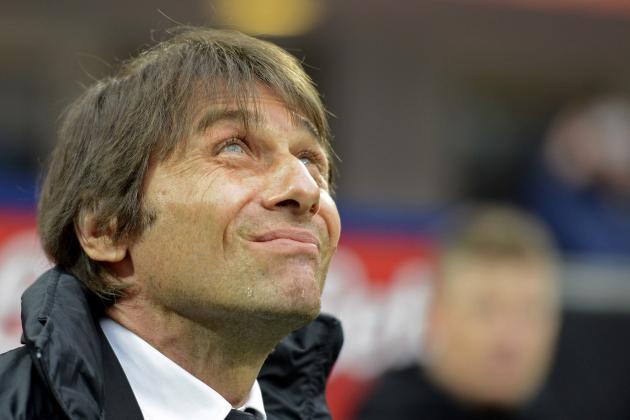 Claudio Villa/Getty Images

Juventus is coming off this win while Bayern Munich have absolutely pulverized Hamburg 9-2 over the weekend, clinching the Bundesliga title in emphatic fashion.
Tuesday's Champions League fixture has all the makings to be one of the most memorable matches of the year, as it pits the first place sides from both Italy and Germany.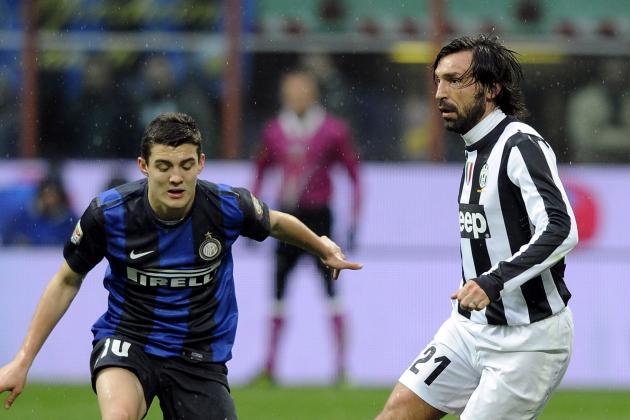 Claudio Villa/Getty Images

Despite having a few young starlets with potential such as Mateo Kovacic, Inter is coming off one of their most bizarre January transfer windows.
Head-scratching moves such as wheeling in the 35-year old retiree Tommaso Rocchi, doubled by other mediocre signings have turned Inter into an awkward mix of mediocre squad players alongside aging veterans.