Jon Jones vs. Chuck Liddell: Fantasy Head-to-Toe Breakdown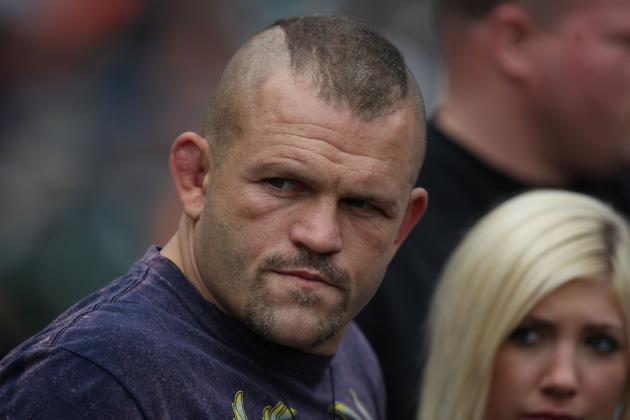 Jed Jacobsohn/Getty Images

In today's MMA world, Jon Jones is the king of the light heavyweight division. He rules the division with an iron fist, beating the likes of Mauricio Rua, Quinton Jackson and Lyoto Machida.
It seems like a lifetime ago that Chuck Liddell was living up to his nickname "The Iceman" and destroying every man in his path. From Randy Couture to Tito Ortiz, Liddell used his famed striking and sprawl to put away some of MMA's true legends.
For the fun of it, here is a head-to-toe breakdown a UFC Hall of Fame fighter and a future member of that elite club.
Begin Slideshow

»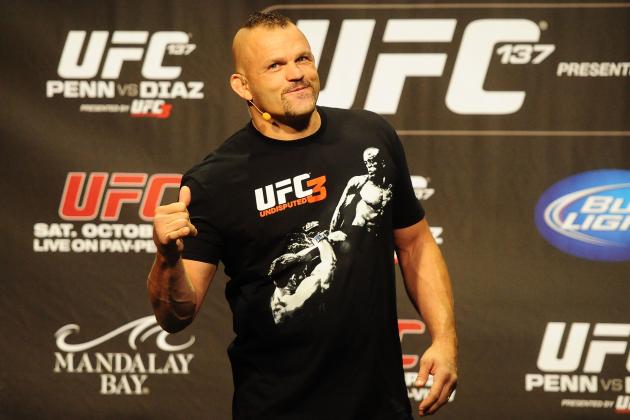 Mark J. Rebilas-USA TODAY Sports

The difference in striking and styles of Jon Jones and Chuck Liddell would make for an entertaining bout on the feet.
Jones is an unorthodox striker with a huge reach but has not shown one-punch knockout power that a guy like Liddell possesses. That being said, Jones is very effective with kicks and elbows but should be considered more as a ground striker.
His beautiful oblique and leg kicks work in harmony of such rare techniques as spinning elbows, flying knees and long-range punches. His list of knockout victims include Mauricio Rua, Vladimir Matyushenko and Brandon Vera, even though the latter two came via ground and pound.
As said, Liddell is the more powerful striker and can end a fight in one shot. Add to that the legendary chin he possessed in his prime, and he could give Jones trouble on the feet the entire fight.
Liddell has 13 knockouts in his career and most of them have been clean knockouts that had his opponents unconscious. His resume of knockouts include Renato Sobral (twice), Randy Couture (twice), Tito Ortiz (twice) and Alistair Overeem.
One-shot power, chin and better overall technique give "The Iceman" the edge here.
Edge: Liddell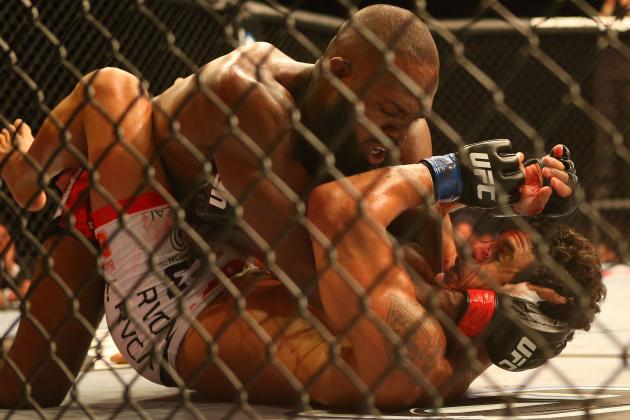 Tom Szczerbowski-USA TODAY Sports

Both men come from wrestling backgrounds, but wrestling in MMA is completely different.
Jon Jones has almost perfected the art of the takedown and MMA wrestling in general. There are few, if any, that are better MMA wrestlers than Jones.
To exemplify that, just see Jones's domination of top wrestlers such as Vladimir Matyushenko, Matt Hamill and Ryan Bader. All of those men are considered wrestlers first in the 205-pound division, but Jones sprawled, took down and dominated them all (despite the disqualification against Hamill).
As stated previously, Chuck Liddell is known for his legendary sprawl and a solid wrestling game of his own. Though he rarely used wrestling offensively in his bouts, he did have it in his back pocket in case of emergency.
However, some wrestlers did put "The Iceman" on his back. Quinton Jackson and Randy Couture were able to defeat Liddell using offensive wrestling and a heavy top game.
Those discrepancies along with Jones's top-notch skills give the current champ the advantage.
Edge: Jones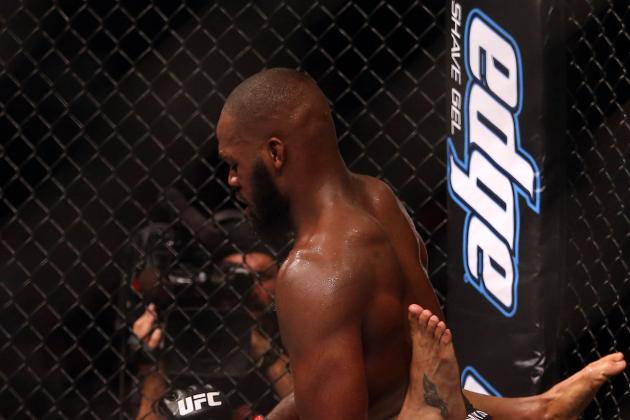 Tom Szczerbowski-USA TODAY Sports

This may be the biggest difference in the games of Chuck Liddell and Jon Jones.
Jon Jones uses his wrestling effectively to get most of his opponents on their back. From there, "Bones" has the great ability to soften up opponents with ground and pound.
Further than that, he has a variety of guillotine chokes that he has used on the likes of Lyoto Machida, Ryan Bader and Jake O'Brian. To solidify his skills, his most recent win over Vitor Belfort saw Jones finish the Brazilian jiu-jitsu black belt with a keylock.
Chuck Liddell has one submission in his career, a rear-naked choke back in 1999. We never saw much of a submission game from him since he was to busy knocking people's heads off on the feet.
From what we know, the new breed of light heavyweight takes the edge.
Edge: Jones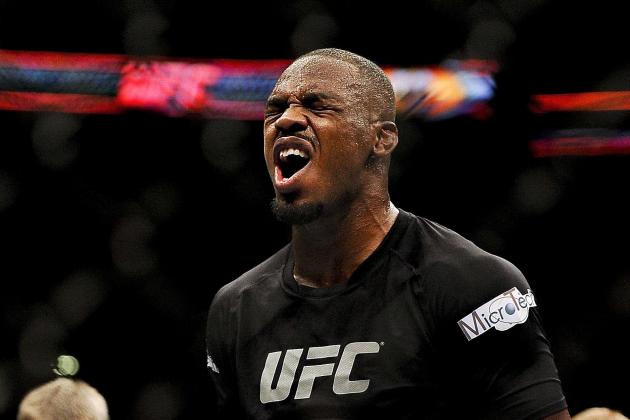 Paul Abell-USA TODAY Sports

This fight could have been one of the greatest fights in light heavyweight history had these two have been around at the same time in their respective primes.
This fight as a striking battle would be interesting to say the least. Jones's reach in contrast to Liddell's aggressive power striking could lead to fireworks.
At some point, Jones would realize he needs to stay out of Liddell's wheelhouse and drag him down. His superior top game and solid grappling ability would ultimately run him to a decision win in thrilling fashion.
Prediction: Jones def. Liddell via decision