Atlanta Hawks vs. Boston Celtics: Live Blog, Results and Game Highlights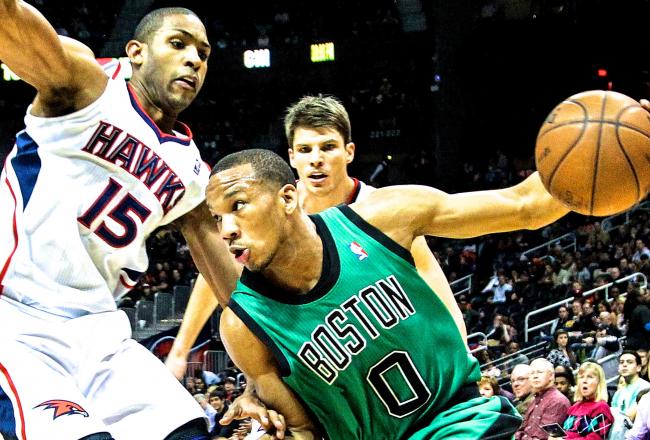 Game commentary from the Boston Celtics' 118-107 victory over the Atlanta Hawks from the TD Garden in Boston, MA on March 29, 2013.
4 Keys to Celtics Win:
1) Hustle: The Celtics beat the Hawks to loose balls and battled hard on the boards despite not really having the personnel (they lost the boards battle 40-37). Shavlik Randolph's play off the bench was huge, and he had 13 rebounds, nine points and two blocks in 21 minutes of play. The C's were +12 with Randolph on the court.
2) Jeff Green & Paul Pierce's Offensive Explosion: The two small forwards started alongside one another and combined for 47 points, 14 assists and 14 rebounds. Green had a game high 27 points. Pierce had his third triple-double of the season with 20 points, 10 assists and 10 rebounds.
3) Aggressive Team Defense: The Celtics came up with eight steals and nine blocks in the game. They average only four blocks a game on the season.
4) Turnovers Kept Down: The C's committed only 12 turnovers, and they also had 25 assists, led by Pierce's 10.
CELTICS 118, HAWKS 107 — FINAL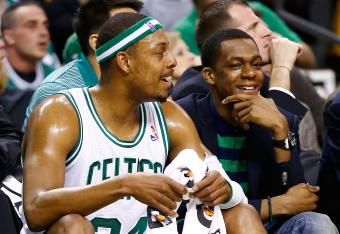 Paul Pierce just recorded a triple double. It's his third of the season. 20/10/10.
CELTICS 116, HAWKS 105 — 39 seconds 4th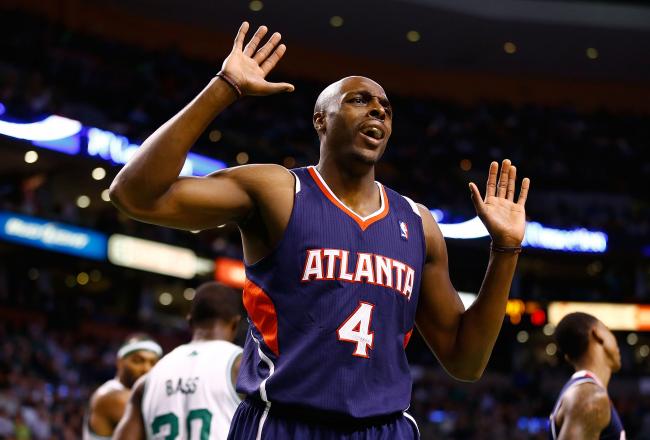 Justin Phan of Yahoo! (@jphanned) once said that he cringed when Anthony Tolliver attempted treys while playing for the Golden State Warriors. I asked Phan why since Tolliver shot 37 percent from three that year, and he was unable to provide any reasonable answer.
Phan must still be cringing as Tolliver has hit 4-of-6 tonight, and for someone whose "J" was so criticized by a supposed expect, it looks pretty damn sound to someone who can actually shoot like myself.
Tolliver has 14 off the Hawks bench, and he's carved out a niche for himself in the league despite Phan's insistence he was "garabge."
CELTICS 112, HAWKS 101 — 2:15 4th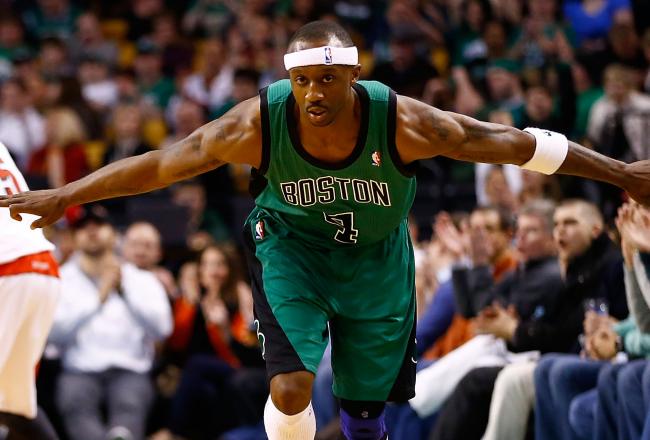 Jason Terry with a big three after #Celtics fought to regain possession, and it's a 105-94 lead over the #Hawks with 5:31 to play.

— NBA on NBC Boston (@NBAonNBCBoston) March 30, 2013
Lost in the Shavlik madness is the fact that Jason Terry is having an unbelievable game. JET is 7-of-9 from the floor including 5-of-6 from downtown for 22 points off the Celtics' bench.
His hot shooting is going to put this one away when it comes back from timeout.
CELTICS 105, HAWKS 94 — 5:31 4th, ATL Timeout
Jeff Green getting it done for the Celtics with a game-winning layup.Good stuff -> youtu.be/cDHUgJbsOB4

— ESPN (@espn) March 28, 2013
Here was Jeff Green's play if you hadn't seen it yet.
Even watching this game in single digit lead with half a quarter to go, it just doesn't have that "close" feel. It's just hard to imagine Atlanta being able to come back and win this.
CELTICS 102, HAWKS 94 — 6:18 4th
Jeff Green Hits Game-Winner in Front of His Heart Surgeon: You really couldn't write up a better... bit.ly/10331yM #celtics #nba

— celticshub (@CelticsHub) March 28, 2013
I still find it pretty amazing that open heart surgeries can be done, nevermind that players can come back after them. And then do that.
CELTICS 98, HAWKS 92 — 7:32 4th, BOS Timeout
Celtics were down 4 when Shavlik Randolph checked in; now up 11. He's got 4 pts, 5 reb in 8 minutes. Shav Freed? (es.pn/14CABk9)

— Chris Forsberg (@ESPNForsberg) March 30, 2013
Nice to see someone else aboard the Shav-Train.
Sometimes hustle and grit is more important than talent and athleticism. Even in the NBA.
Appropriate timing: Randolph just smacked Mike Scott's shot back to him. Second blocked shot, to go with his 13 boards and nine points. This is what almost never made him a lottery pick.
CELTICS 98, HAWKS 87 — 8:21 4th, Timeout In Play
Hawks Current Lineup:
Anthony Tolliver, Shelvin Mack, Kyle Korver, Mike Scott and Dahntay Jones
Even the Bobcats could run this five out of the building.
CELTICS 94, HAWKS 85 — 10:10 4th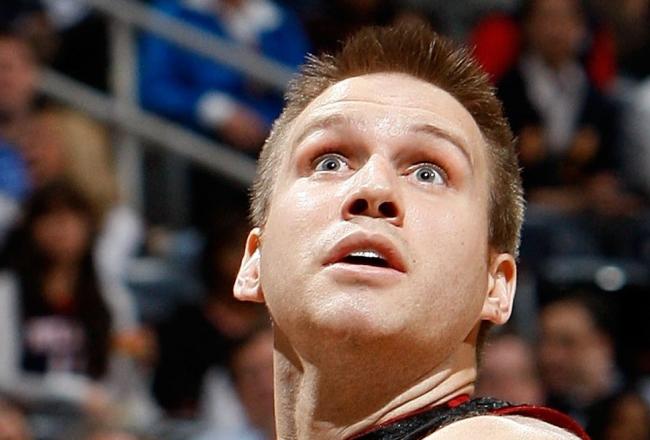 Shavlik Randolph's putback gave him nine points and his 10th board of the contest. The most impressive part is that he's going to post this double double in less than 20 minutes of play.
I think what I was trying to remember earlier is that Randolph was at one point the No. 1 recruit in his high school class ahead of several other elite players in the 2005 crop. It's either that or I'm confusing him with Josh McRoberts, whose fate was similar, and also went to Duke.
CELTICS 92, HAWKS 80 —End of 3rd
I've been trying since the second half started to talk about something other than Shavlik Randolph, but I just don't think I can. If he fouls out, I'm going to protest by watching Randolph highlights on YouTube until the game concludes.
The Celtics are shooting 52 percent from the floor, strongly bolstered by Randolph's 75 percent (3-of-4).
CELTICS 86, HAWKS 78 — 1:30 3rd
Eric Montross, Vitaly Potapenko, Brian Scalabrine, and now...Shavlik Randolph. The next in the great white stiffs to find a niche for a short while in Celtics green. Don't act like those guys didn't have their moments, even Scal.
This is prime all-time stiff material stuff here.
Randolph's only detractor at this point is that he's racked up four fouls in his 14 minutes of otherwise spotless play.
CELTICS 85, HAWKS 73 — 2:20 3rd
@bdrhoops lol. I don't want to think back to then. Those were some dark days.

— Mike Cerra (@bostonbball34) March 30, 2013
These are kind of dark days, too, in some ways.
Shavlik Randolph has nine rebounds in 12 minutes of play and the Celtics are plus-17 with Randolph on the court (team high). He might not be flying over the defense to snap rebounds high out of the air, but they are ending up in his hands somehow.
CELTICS 80, HAWKS 68 — 3:40 3rd
Josh Smith just attempted his 20th shot in 22 minutes for the #hawks, he has hit 7 and has 16 points. Not exactly efficient #celtics

— gary washburn (@GwashNBAGlobe) March 30, 2013
Is Josh Smith ever efficient? His shot selection has improved, but he still is a player I would never want as a No. 1 or No. 2 option on a contending offense. In fact, I'd be weary to have J-Smoove as my third option, given his inconsistency.
Yet, he wants a max.
CELTICS 76, HAWKS 65 — 5:30 3rd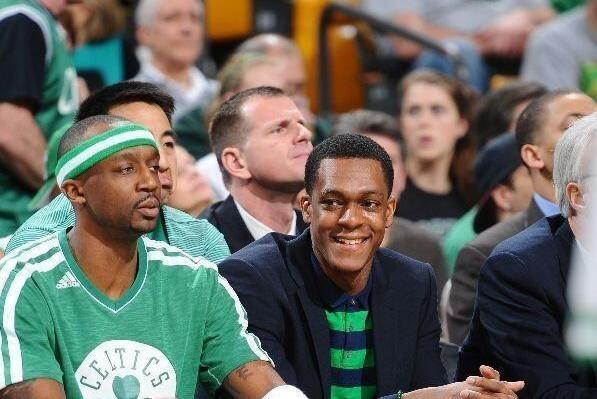 Rondo's chillin' and takin' this one in.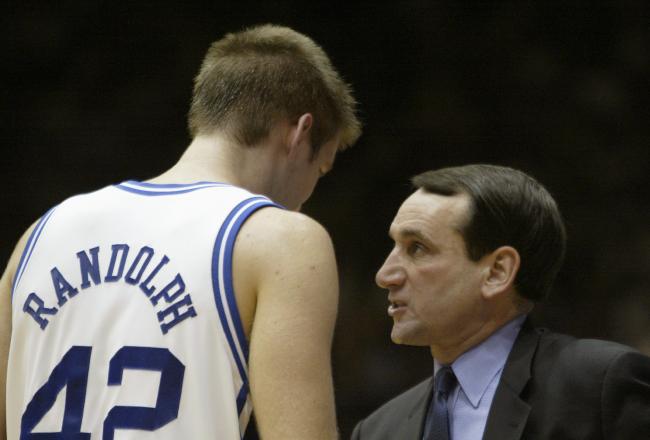 Watching Shavlik Randolph is giving me flashbacks of Vitaly Potapenko. It's been a while since we've seen this kind of offensive board domination from a white guy whose vertical is less than 18".
Randolph has six rebounds, and three of them have been offensive.
As I finished typing this, Randolph had an impressive blocked shot. His hustle is earning some cheers from the Garden, too.
CELTICS 69, HAWKS 63 — 7:45 3rd
#Celtics captain Paul Pierce will stay in the game, so whatever it is can't be that bad. Let's start second half over.

— Scott Souza (@scott_souza) March 30, 2013
Pierce is old school. Lace 'em up a little tighter and keep plugging. Ice. Repeat.
We got games to win, man.
CELTICS 66, HAWKS 59 — 9:23 3rd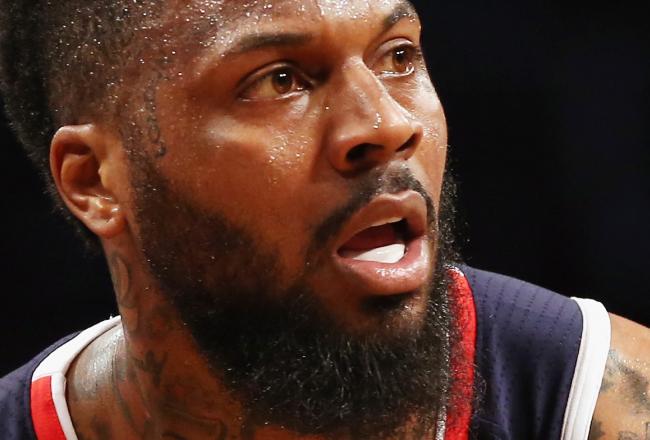 DeShawn Stevenson was doing the whole "big beard" thing before James Harden in Houston, but Stevenson never was fifth in the league in scoring. Or anywhere close for that matter. His corner three still helped the Hawks cut it to single digits. It was Stevenson's first bucket of the affair.
CELTICS 66, HAWKS 59 — 10:21 3rd
Paul Pierce looked like he did something to his ankle on first possession of the second half. #Celtics forced to take 20-second TO.

— Scott Souza (@scott_souza) March 30, 2013
I want to see this on replay but I'm streaming the game and playing March Madness on the TV. I couldn't tell how bad it was for ya.
CELTICS 66, HAWKS 56 — 11:41 3rd, BOS Timeout
Turnovers: ATL 7, BOS 6
Rebounds: ATL 20, BOS 18
High Scorers: ATL - Josh Smith 16; BOS - Jason Terry 16
The @celtics score a season high 66 points in the 1st half behind Paul Pierce's 13p-4r-7a. BOS leads @atlhawks 66-56. J-Smoove has 16.

— NBA (@NBA) March 30, 2013
Field Goal Percentage: ATL - 47%, BOS- 56%
CELTICS 66, HAWKS 56 — Halftime
Of course, #Celtics guard Terrence Williams' plan to beat Syracuse zone was having a tall pt guard who could see over perimeter defenders.

— Scott Souza (@scott_souza) March 30, 2013
Me and Mr. Williams think alike. I think that's why I devoted a large section of this first half blogging to him.
Anyone watching Louisville whip up on Oregon? Funny thing is I rolled with Oregon to the sweet 16 of my bracket, but had them falling in this very contest. Save the disasters of Georgetown and Gonzaga, my bracket is lookin' nifty.
CELTICS 63, HAWKS 56 — 17.1 sec 2nd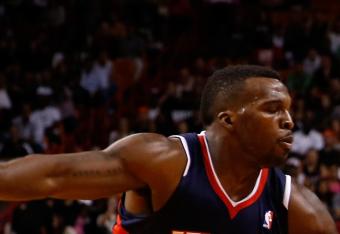 For those keeping tabs at home:
Players on the Court Right Who Belong in an NBA Game: Josh Smith, Paul Pierce, Jason Terry, Jeff Teague
Almost Does: Jordan Crawford, Terrence Williams
Has no Business in the Association: Shavlik Randolph, DeShawn Stevenson, Ivan Johnson, Shelvin Mack
The lack of defense is making this game appear more NBA-caliber than it actually is, as the teams are both shooting decent percentages (ATL 46%, BOS 56%).
CELTICS 61, HAWKS 50 — 1:40 2nd, BOS Timeout
He just likes basketball? Doesn't care which teams are playing? Seems like a passable theory to me.
#Celticstalk: Dude at TD Garden with #Lakers jersey at a game between the #Celtics and the #Hawks? #whyhomiewhy

— A. Sherrod Blakely (@SherrodbCSN) March 30, 2013
These are the things that end up being discussed when the Hawks and Celtics showdown.
CELTICS 56, HAWKS 46 — 3:36 2nd
I guarantee at least one reporter will say "I didn't know you could dunk like that!" to Terrence Williams after the game. #Celtics #NBA

— Lucas Parolin (@CLNS_Lucas) March 30, 2013
T-Will was worth that last update. His talent is unreal, and it's really enigmatic as to how it hasn't made him a much better player. Maybe tonight will open some eyes, as this tweet suggests.
CELTICS 48, HAWKS 44 — 5:15 2nd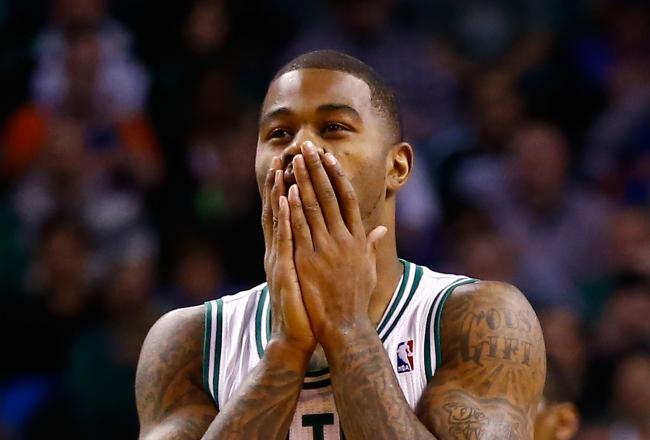 Terrence Williams' exciting jam led to an Atlanta Hawks timeout. At the Fantasy Basketball Cafe, we conducted a 30-man draft to build NBA rosters from scratch. I spent my seventh round pick on Williams, deciding he could be a big rotation player in the backcourt and see a lot of time at point guard.
This was in 2009, when he was a rookie, and was supposed to have the body and skill set to be an outstanding point-forward. His versatility and NBA ready body never made him the player coming out of Louisville that people thought he would be, but he is still just 26 years old.
Boston was willing to give Williams a shot, and he did have a nice stint as a rookie in New Jersey when he averaged 8.4 points, 4.5 rebounds and 2.9 assists in just 22 minutes a night.
Williams may never live up to his lottery pick status, but it's really perplexing (at least to me) why he hasn't and isn't. When I drafted that reshuffle team in 2009, I actually intended on him being a rotation player for the hypothetical team. That hasn't happened yet in his four-year NBA career.
Williams finished with another hard dunk as I finished typing this update, and he now has four points with a plus/minus of +13.
CELTICS 46, HAWKS 42 — 6:17 2nd
This article is
What is the duplicate article?
Why is this article offensive?
Where is this article plagiarized from?
Why is this article poorly edited?