Atlanta Hawks vs. Boston Celtics: Postgame Grades & Analysis for Boston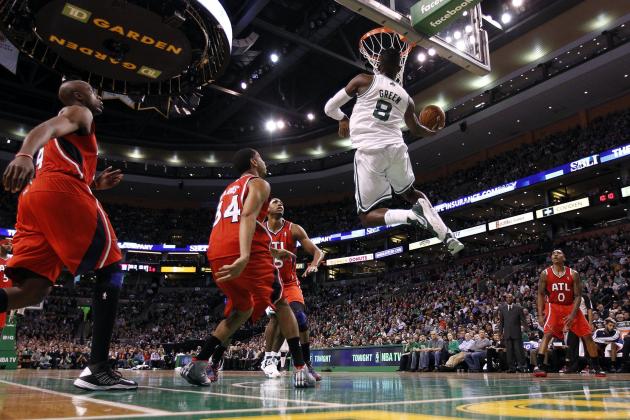 USA TODAY Sports

The Boston Celtics beat the Atlanta Hawks by a score of 118-107, tying their season-high for points scored in a game. Paul Pierce led the way with a triple-double, while Jeff Green and Jason Terry combined for 51 points.
The Celtics scored a season-high for points in a first half, with an incredible 66. They shot lights out from the three-point line, going 8-12, and headed into the fourth quarter with 92 points.
Shavlik Randolph contributed with 13 rebounds in 22 minutes.
Begin Slideshow

»
Avery Bradley
Bradley began the game with an aggressive drive to the basket. He missed the floater but drew the foul. Defensively, Bradley had his hands full with Hawks point guard Jeff Teague.
It's a difficult task, even for Bradley, but he did a great job forcing more than a few turnovers. He finished with 8 points on 7 shots.
Grade: B-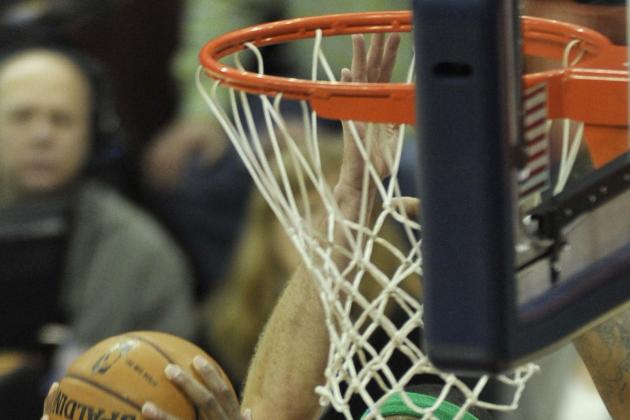 David Richard-USA TODAY Sports

Paul Pierce
Starting at shooting guard, Pierce began the game taking advantage of a quick screen and finishing for an and-1 at the basket. He spent the rest of the first half as dominant as he's ever been.
He scored 13 points to go along with seven assists and four rebounds.
Pierce continued his stellar offensive play in the second half by attacking the basket and setting up the likes of Jeff Green and Jason Terry on wide-open three-point attempts. Beautiful game from him, and he finished with a 20-point, 10-assist, 10-rebound triple double.
Grade: A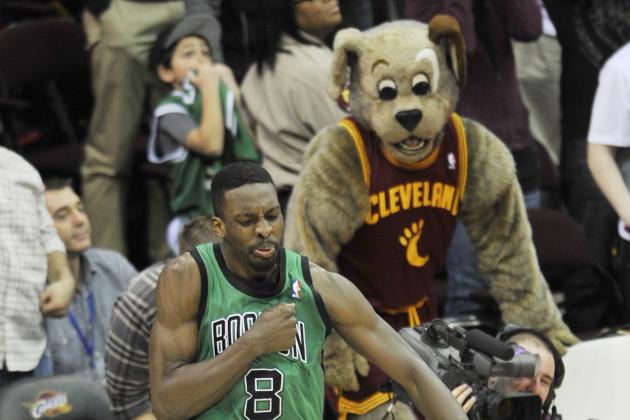 David Richard-USA TODAY Sports

Jeff Green
Green began the game 0-4 from the floor, but they were all solid looks at the basket, either off right-handed drives or wide-open jumpers. He snapped out of it with a put-back dunk.
On the other end, Green guarded Josh Smith, Atlanta's best player, and did a fantastic job.
He put his passing on display early on as well, feeding Chris Wilcox on a beautiful no-look pass that led to an open layup.
Green's offense continued in many different ways throughout the game, and the Hawks didn't have an answer for it.
He finished with a game-high 27 points.
Grade: A-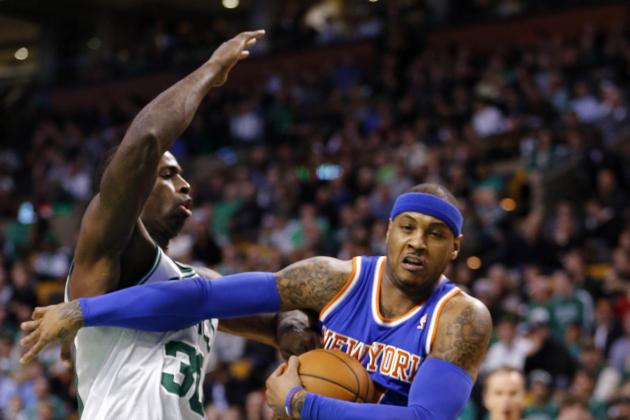 USA TODAY Sports

Brandon Bass
Bass was extremely active on both ends early, swatting shots and even driving baseline for a strong and-1 dunk. He also knocked down a few baseline mid-range jumpers throughout the game.
With Boston hanging onto a double-digit lead for most of the second half, Bass was relegated to the bench as Atlanta chose to surround the perimeter with three-point shooters.
He found plenty of action in the fourth quarter though, finishing with 13 points and 2 rebounds in 30 minutes.
Grade: B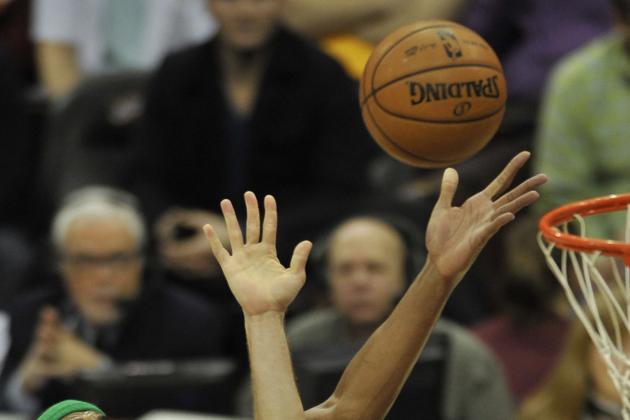 David Richard-USA TODAY Sports

Chris Wilcox
Wilcox finished strong at the rim several times in the first quarter, which is his best quality at this point.
He didn't see the court too much, thanks to the brilliant play of Shavlik Randolph. Wilcox finished with 4 points and 3 rebounds in just 13 minutes.
Grade: D+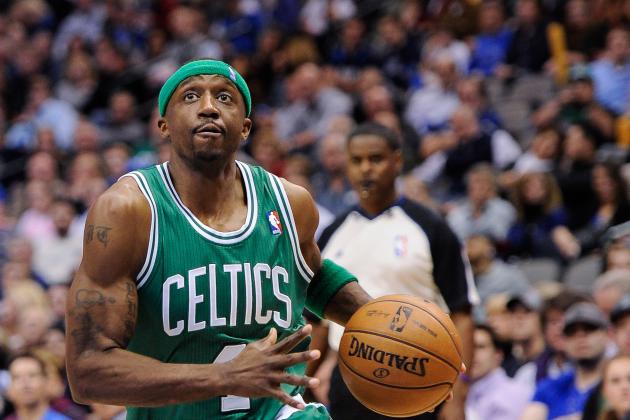 USA TODAY Sports

Jason Terry
Terry had a big second quarter, knocking down 3 three-pointers to get Boston back into a game that appeared to be slipping out of their hands and helping push them on a 25-6 run.
He also became the fourth player in NBA history to hit 1900 three-pointers.
This was the Jason Terry the Celtics thought they were getting when they signed him this summer. He couldn't miss, and by the final buzzer he had 24 points on 5 three-pointers.
Grade: A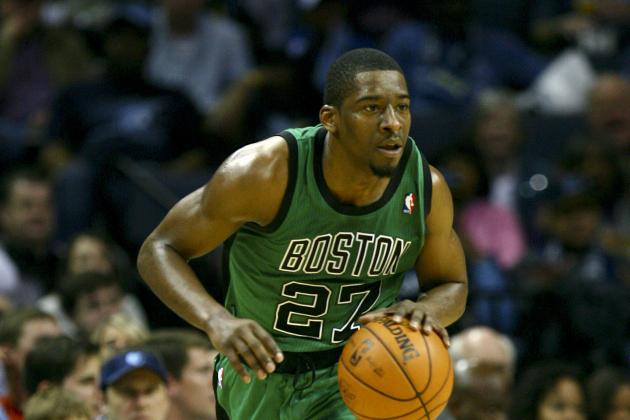 Spruce Derden-USA TODAY Sports

Bench
Jordan Crawford knocked down a corner three as time expired in the first quarter, which was great. Terrence Williams threw down two straight powerful dunks in the second quarter, flashing some of the athleticism that made him a lottery pick.
But the real star from Boston's bench was Shavlik Randolph, who was phenomenal on the offensive glass, carrying over his energy from Boston's last game into this one.
He's playing like a weapon they desperately need. Entering the third quarter, he had 10 rebounds and nine points. He finished with 13 rebounds and 2 blocks in just 22 minutes.
Grade: A