Houston Rockets: Game-by-Game Predictions for the Month of April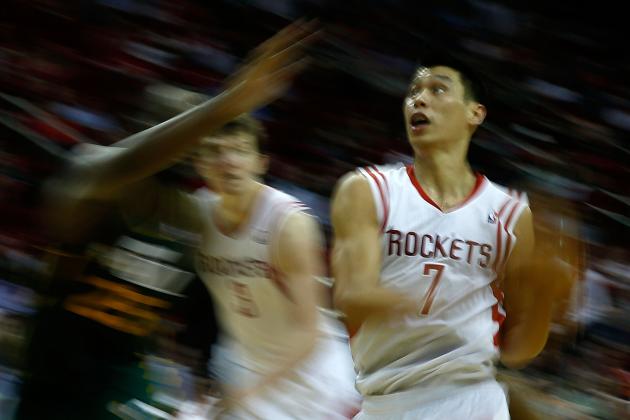 Scott Halleran/Getty Images

The Houston Rockets are but nine games away from their first playoff appearance since the 2008-09 season, but how will they close out this season before their first-round matchup with one of the Western Conference powerhouses?
Only two of the teams that the Rockets play in April are playoff squads (Denver Nuggets and Memphis Grizzlies), with the Los Angeles Lakers currently holding a 0.5-game lead over the Utah Jazz for the No. 8 spot in the West.
If we were simply to look at April's games and choose winners based on the team with the best record (a very crude method, I know), then the Rockets should close out the regular season with a 7-2 month.
This may not end up being the case, however. This young team will have to combat the pressures of playoff basketball while still playing games that will determine their seeding.
April's nine games should be exciting, to say the least.
Begin Slideshow

»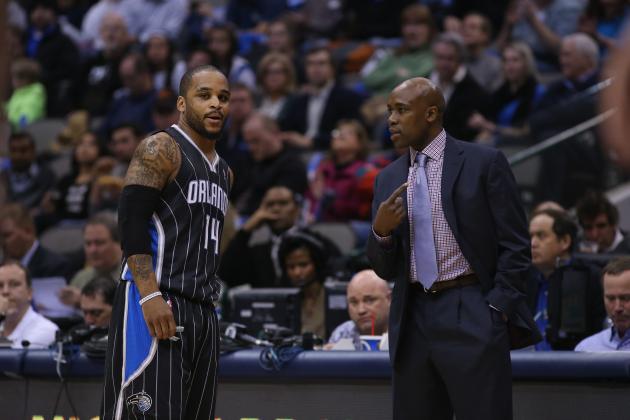 Ronald Martinez/Getty Images

In the only meeting between the two teams this season, Houston defeated the Orlando Magic 118-110 in Orlando.
Orlando is the second-worst team in the NBA this season (19-54) and they are only 2-8 in their past 10 games played (as of March 29). This should result in an outcome very similar to the one in the previous matchup.
The only difference in April's contest will be Houston's defense. Look for head coach Kevin McHale to preach defense prior to the onset of the playoffs, as allowing the pitiful Magic to rack up over 100 points yet again would be a disappointment.
Omer Asik will have a big impact down low on both sides of the court, posting 15-plus points and grabbing over 10 boards. The Rockets should win sure-handedly, but look for Asik to be the difference-maker if it ends up being a close one.
Final Score: HOU 115 - ORL 96 (1-0 in April)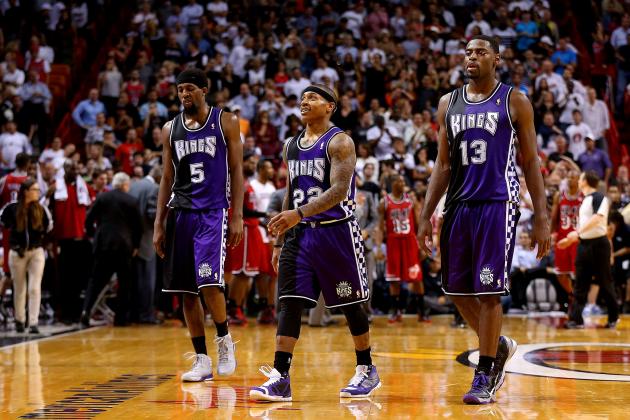 Mike Ehrmann/Getty Images

The Sacramento Kings (27-46) were victorious earlier this season against the Rockets. Don't expect the same in the two meetings between these teams in April.
The Kings have two glaring weaknesses—one of which is easily exploitable. For one, their small forward play is subpar (sorry, John Salmons). This isn't necessarily something Houston can exploit, but Chandler Parsons will have the clear advantage from the onset.
What the Rockets can capitalize on is the tendency for DeMarcus Cousins to get into foul trouble. He averages 4.2 personal fouls per game, and if Omer Asik and Donatas Motiejunas can be aggressive early, Cousins could spend some significant time on the bench.
Should this happen, the Rockets will win easily. Cousins is arguably the team's top offensive threat, and relegating him to the bench would be a huge boost for Houston.
This game rests on the aggressiveness of Asik and D-Mo.
Final Score: HOU 102 - SAC 93 (2-0 in April)
Ronald Martinez/Getty Images

The Portland Trail Blazers and the Rockets have squared off three times this season. The first two resulted in overtime wins for Portland, while the third was a 15-point win for Houston. The fourth contest could conceivably go either way.
At 33-38, the Trail Blazers have underachieved this season. They have the talent to be a top contender (LaMarcus Aldridge, Damian Lillard and Nicolas Batum), but their consistency has been a major issue this season.
I believe that Lillard could very well be the difference-maker in this one. If Jeremy Lin and the rest of the Rockets defense can keep him in check, then Houston can win. If they can't, then Portland could pull off another impressive win.
In four of his past seven games (as of March 29), Lillard has shot under 50 percent from the floor—two of those games have resulted in shooting percentages under 30 percent. This would suggest that he's relatively cold entering April.
If that ends up being the case, then I like Houston's chances.
Final Score: HOU 99 - POR 94 (3-0 in April)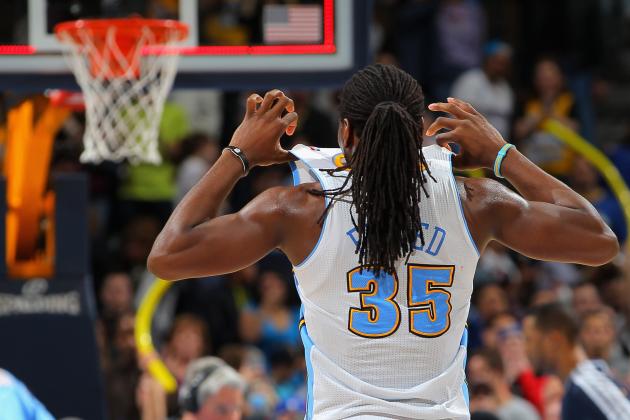 Doug Pensinger/Getty Images

The Rockets fly out to Denver to face the Nuggets after their close game in Portland the night before, and it could be a rough one for the Rockets and their 3-0 record in April. Throw in the fact that Denver has won all three games between the two this season, and Houston's chances become even worse.
Hold on, just one more stat for you (and this one's mind-boggling). The Nuggets are 32-3 at home this season. That's right, three losses at home this season. Houston, we have a problem (sorry, I just had to).
Kenneth Faried should have a big game. Donatas Motiejunas, while a decent defender, won't be able to handle the athletic Faried. Motiejunas lacks the quickness to keep up with him defensively and also lacks the creativeness to take advantage of him offensively.
This matchup simply doesn't bode well for Houston. They'll have to grind through the game and look ahead to their next contest on April 9.
Final Score: HOU 94 - DEN 105 (3-1 in April)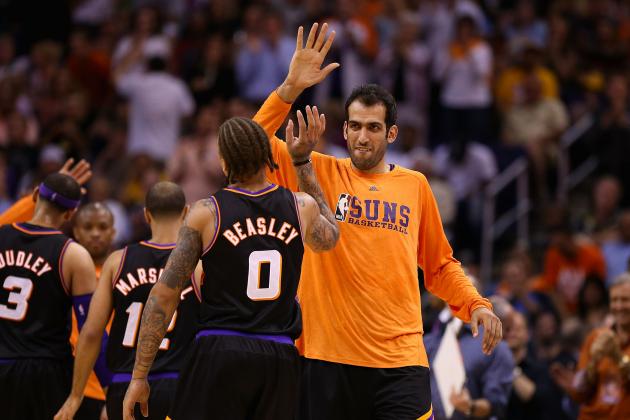 Christian Petersen/Getty Images

The Phoenix Suns are the worst team in the Western Conference, totaling just 23 wins through the month of March. They have split the season series with the Rockets thus far, but with two more meetings ahead in April, the Rockets have a few chances to show Phoenix who the better team is.
Goran Dragic is a player to watch here. Jeremy Lin and Patrick Beverley will be tasked with mitigating his role on offense. That should prove difficult, as he is the motor that keeps the Suns going. Over his past five games, he's averaged 20.7 points and 11.0 assists.
Aside from Dragic, the Suns don't really offer much on offense. Luis Scola and Wesley Johnson are solid scoring options, but Omer Asik and James Harden should each, respectively, be able to prevent them from having big games.
After getting a few days rest following a tough loss to Denver, I don't expect Houston to drop this game.
Final Score: HOU 102 - PHO 97 (4-1 in April)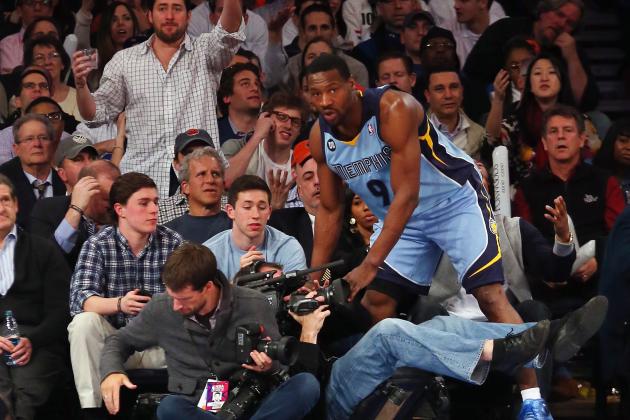 Bruce Bennett/Getty Images

The Rockets have dropped two of three against the Memphis Grizzlies this season, but the one win was a 121-96 blowout back in December. At 48-24, the Grizzlies have given a lot of teams trouble this season. This game should be a close one down to the end.
Houston plays well at home (25-11 record as of March 29), so that should help to mitigate (however minimally) the talent advantage that Memphis has. The home crowd should help the Rockets build momentum throughout.
Zach Randolph and James Harden will both have big games, but neither of them will do enough to decide the game in regulation. This one should move into overtime, an area where the Rockets have struggled mightily this season.
They are 0-3 in overtime, which will ultimately be what gives Memphis the game. The Rockets simply don't have the defense to play in close games.
Final Score (in OT): HOU 109 - MEM 113 (4-2 in April)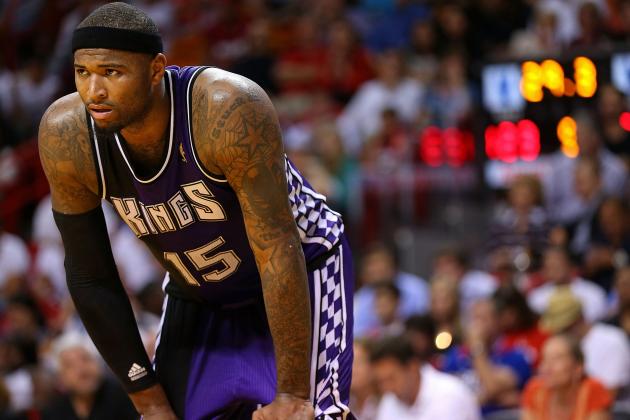 Mike Ehrmann/Getty Images

I envision the Rockets using the same strategy they did during the April 3 meeting in this final game between the two teams this season—get DeMarcus Cousins in foul trouble.
Aside from that, I foresee Kevin McHale finally getting the hang of how his postseason rotation will look. Jeremy Lin should begin to see 35 minutes per game on a consistent basis, and this will bode well for him as April comes to a close (in terms of regular-season games).
Lin will have a big game against Sacramento. He can easily score 20-plus points and dish out 10 assists or more against a weak defensive team like the Kings. He'll look to set up Chandler Parsons and James Harden with jump shots along the perimeter and Omer Asik down low in the post.
This game will be the Jeremy Lin show.
Final Score: HOU 101 - SAC 89 (5-2 in April)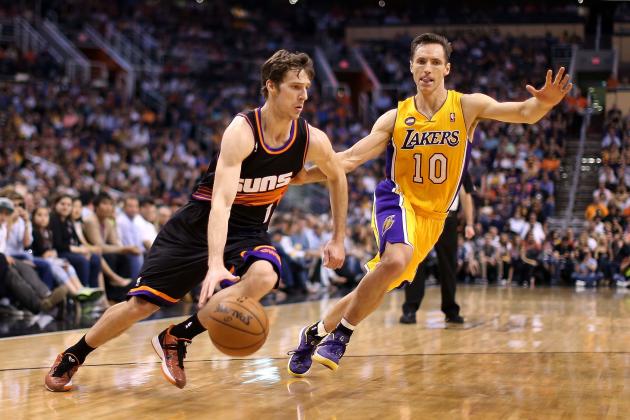 Christian Petersen/Getty Images

I usually don't like teams that play on back-to-back nights, but the Phoenix Suns are just so poor of a team that's it's hard not to pick the Rockets in this game.
With the season nearly at its end, Houston will still be fighting with the Golden State Warriors for the No. 6 seed in the Western Conference playoffs. Beating weaker teams is obviously crucial to that coming to fruition, so the Rockets should be motivated against Phoenix.
James Harden has established himself as a team leader this season. As a good leader should, Harden will go off and have a fantastic game to ensure his team gets the victory.
I'm predicting 30-plus points, six or more assists and even a couple of steals. The icing on the cake? He won't commit more than two turnovers—something that's plagued him this season.
Final Score: HOU 113 - PHO 92 (6-2 in April)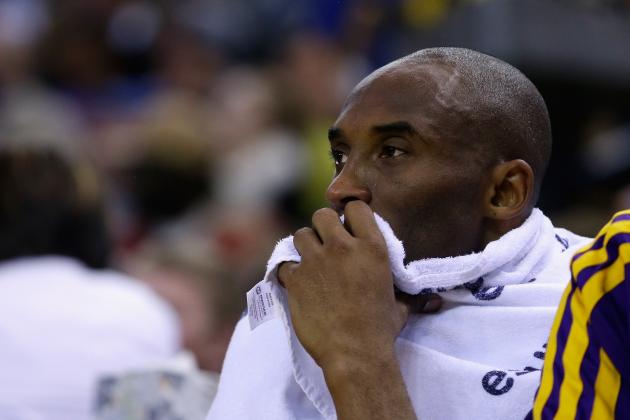 Ezra Shaw/Getty Images

Throw all previous stats, records and achievements out the window for this game. No team has more to lose entering April than the Los Angeles Lakers.
Constructed to be a powerhouse team this past offseason, the likes of Kobe Bryant, Steve Nash and Dwight Howard have barely been enough to keep the Lakers in the playoff hunt. As the No. 8 seed by just half a game entering April, Los Angeles will be motivated beyond belief in the season's final game.
Bryant will take over. As one of the best winners in league history, Bryant will do what's necessary to get his team to the playoffs. Even as the No. 8 seed, I like their chances against any Western Conference team. Kobe's experience gives me that confidence.
The Rockets will have already secured a playoff berth—whether that be the No. 6 or No. 7 seed—so McHale could use his starters sparingly if there's nothing to be gained in terms of seeding. All of this adds up to a Lakers win.
Final Score: HOU 97 - LAL 106 (6-3 in April)