Nike's Mistakes: College Football's Ten Ugliest Uniforms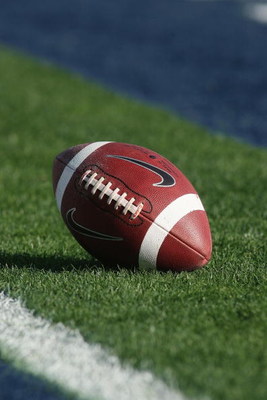 My most recent slideshow chronicled college football's top ten uniforms. Now I would like to share with you the opposite. College football's ten ugliest uniforms appropriately titled "Nike's Mistakes." It seems like the "professors" at Nike have nothing to do around there except see how they can turn a good uniform into a walking monstrosity.
No. 10 California Golden Bears
Seriously, Bear Claw Marks? This is football not a 3-D Movie. Go back to the old regular uniforms with the modern stripe down the jersey and pants.
No. 9 Washington Huskies
The home and away jersey combinations are ugly. They haven't done it yet to my knowledge, but I fear the day when they wear their purple away pants with their purple home jerseys.
No. 8 Florida (One Arm Orange)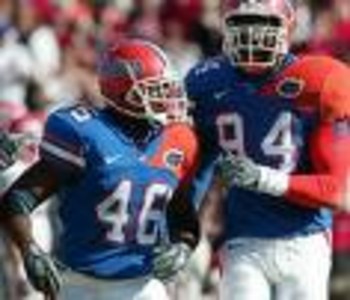 Florida has one of the best uniform combinations in the nation...when Nike doesn't screw them up like these awful uniforms. I'm not sure, but didn't Nike also make an orange uniform for Florida a few years back? Please comment if you know anything.
No. 7 Oregon Ducks (Yellow)
Many people don't like any of Oregon's uniform combinations. Their white looks good to me and green and black don't look too bad either, but their yellow is a different story.
No. 6 Clemson Tigers (Purple)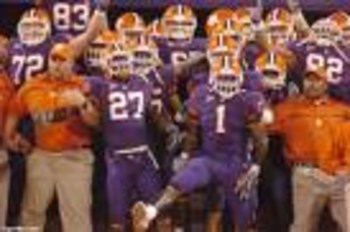 Clemson's uniforms aren't the best in the world, but they aren't the worst, except for these purple uniforms. Imagine Barney the Dinosaur toting a football around.
No. 5 Oregon State Beavers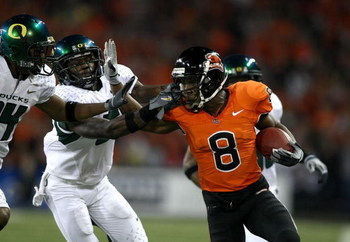 Two seasons ago OSU unveiled their new uniforms (remember the "sports bras"). Luckily they only wore those for one season and then changed to a more laid back uniform combination. They look fine when they wear black or white tops, but not these ugly orange tops.
No. 4 Minnesota Gophers (Yellow)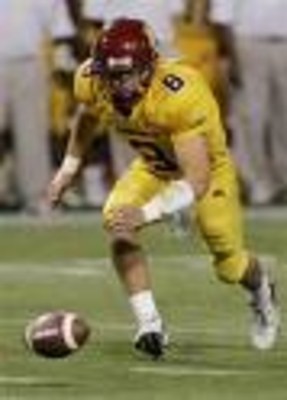 Imagine yellow puke going up and down the field. Luckily they don't wear this combination very often.
No. 3 Iowa State Cyclones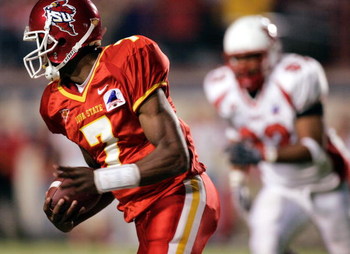 Too shiny, too red. Enough said...
No. 2 Wyoming Cowboy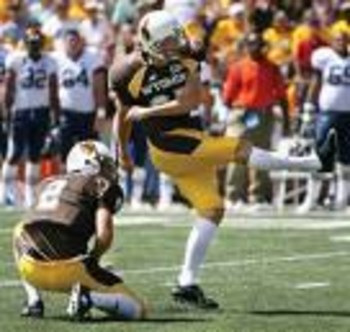 Crap colored brown, pee colored yellow, and then a random white thrown in there? Were they drunk when they picked the school colors?
No. 1 Syracuse Orange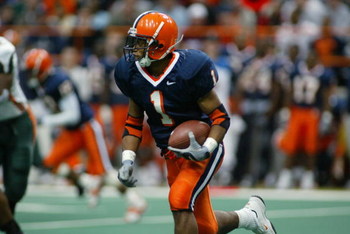 Boring...what kind of mascot is an ORANGE?
Keep Reading