XI FIFA 13 Players Vastly Superior to Their Abilities in Real Life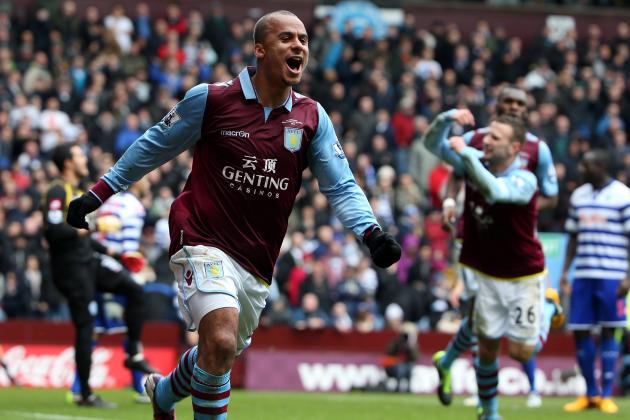 Ross Kinnaird/Getty Images

FIFA 13 aims to simulate the nuances of football. Every year, Electronic Arts is forced to painstakingly alter the statistical performance of players to match their abilities in real life.
Sometimes this goes hideously wrong.
Perhaps a striker is too deadly in front of goal. Maybe an unknown defender crushes anyone in their path. Either way, many virtual players overshadow the displays of their human form.
Is your favourite FIFA 13 player included? Read on to find out.
Note: Any stats referred to in this article are rated out of 100. When discussing weak foot traits, the maximum is 5-stars.
Begin Slideshow

»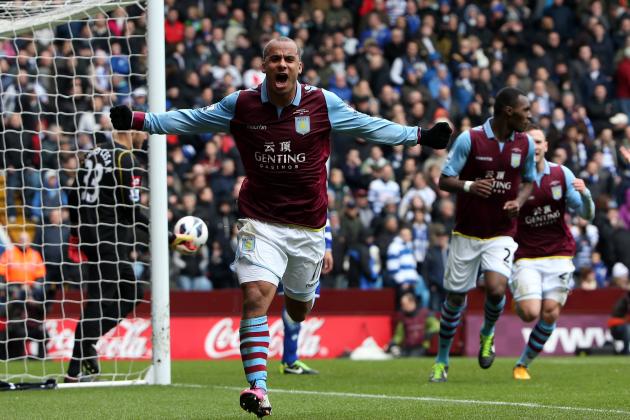 Ross Kinnaird/Getty Images

Gabriel Agbonlahor is the archetype of an overpowered player on FIFA 13.
The Aston Villa forward's acceleration stands at 91 and his sprint speed comes in at 94. While this compares to his real attributes well, Agbonlahor's 83-rated strength combines to make a ridiculously formidable opponent.
To put that final number into perspective, his strength is just five points behind Vincent Kompany and Romelu Lukaku. Although Gabby doesn't shy away from the physical side of the game, to place him in this league is truly preposterous.
Ultimate Team prices back that last statement up completely. Agbonlahor is likely to cost you around 200,000 coins. For that price you can snap up Radamel Falcao, Yaya Toure, Wayne Rooney, Robin van Persie and many other elite players with change to spare.
EuroFootball/Getty Images

Cheikhou Kouyate represents a number of FIFA 13's youngsters who have been given stunning stats before their time.
Although the versatile defensive player is a powerful athlete for Anderlecht, he isn't quite the mid-tiered monster EA has produced.
In many ways, his speed and physical attributes could be seen as the perfect antidote to any Agbonlahor users. Considering the 23-year-old is still growing as a player, it's frightening to think what numbers he could receive in years to come.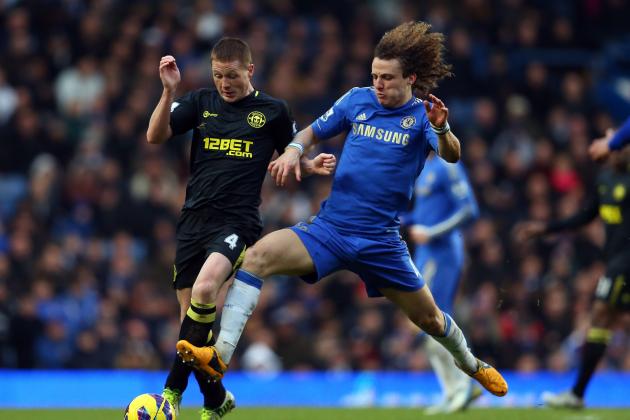 Julian Finney/Getty Images

David Luiz is the type of player who gets caught out of position, wanders up the pitch at every opportunity and gives the ball away in key areas. In FIFA 13, he does the exact opposite.
Ultimate Team players will know this. Luiz must be included in more teams than any other player; his versatility as a Brazilian Premier League representative ensures he fits into many popular lineups quite comfortably.
Nearly all of Luiz's stats are somewhere in the 70s. He is strong, oddly quick and even has the ability to finish. He's also remarkably cheap and always seems to pop up in the right place.
You're going to buy him, aren't you?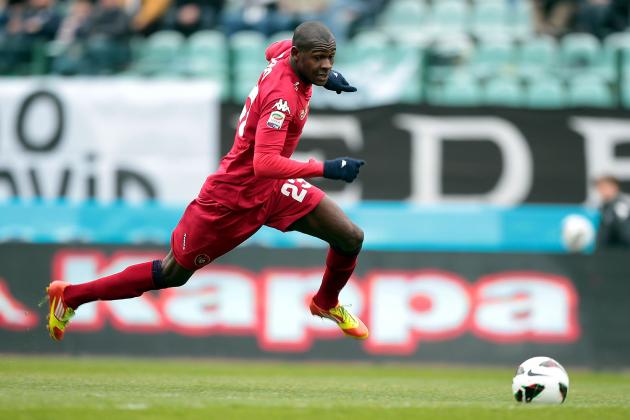 Gabriele Maltinti/Getty Images

Victor Ibarbo is one of many Colombian players who rightfully received a major stat increase this year. He and Luis Muriel can be combined to form a Serie A strikeforce that will have many opponents cowering for the disconnect button.
A 6'2" forward with 87 acceleration and 93 sprint speed is rare. Throw in decent strength (still nine points lower than Agbonlahor) and excellent dribbling skills just for good measure. Mix it all up with the ability to head and score goals from the deck. What do you get?
I believe the term is "an absolute beast."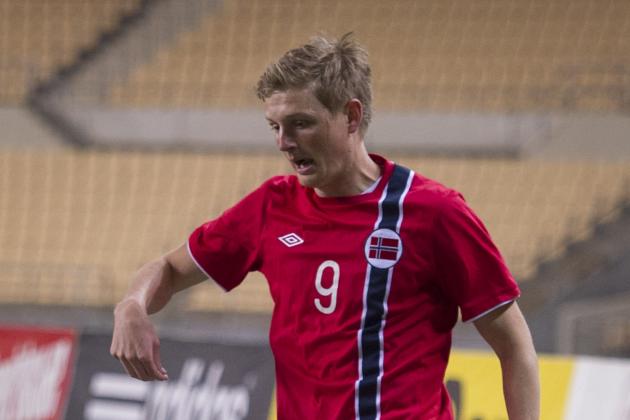 Gonzalo Arroyo Moreno/Getty Images

Erik Huseklepp has never been a prolific goalscorer. He averages approximately one goal every five games in a career that has seen spells with Brann, Bari, Portsmouth and Birmingham.
Despite having a baby face, Huseklepp is rather stocky in FIFA 13. Players bounce off his runs up the field, even though his strength and balance come in at 63 and 56 respectively.
He doesn't have a particularly strong weak foot, but many of his stats hit the higher echelons of Silver standard on Ultimate Team. Huseklepp is an excellent all-rounder whose inability to have one defining feature showcases an overpowered talent who can do just about everything.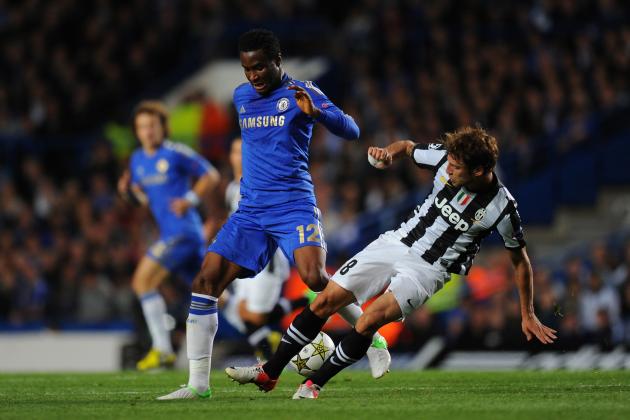 Mike Hewitt/Getty Images

Jon Obi Mikel is the kind of player who would turn up to a party dressed as a lampshade, just so he could hide away in the corner. While rather useful in the defensive midfield role, his playing style is often overlooked for someone more explosive in FIFA games.
This year, he's an absolute rock. Sturdiness is key to Mikel's game, as his strength, stamina and aggression all clock up in the high 80s. He is a prime example of a player who has highly-rated stats specifically for his position.
I dare you to link Mikel with Luiz on Ultimate Team. Rumours suggest an interlocking of the pair was the Chinese Empire's "Plan B" when keeping out the Mongols.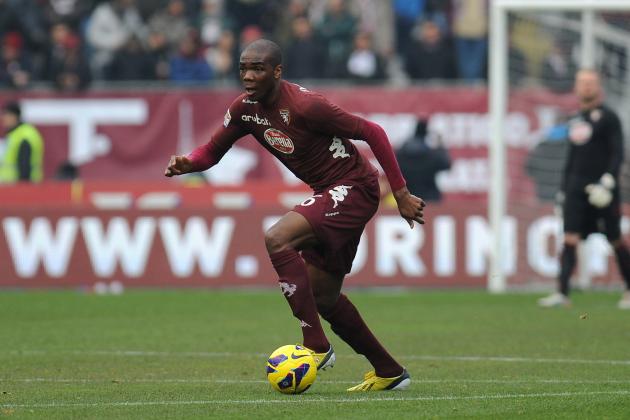 Valerio Pennicino/Getty Images

Okay, so Angelo Ogbonna is one of Serie A's most exciting defenders. He has boundless energy, possesses great skill and is likely to join an elite club in the next few years.
Throw in lightening pace, and a sublime defender is created on FIFA 13.
Ogbonna is up there with the best on the game and even outshines players like Giorgio Chiellini when playing Ultimate Team. Consider the fact he's available for a fraction of the price, and an essential purchase becomes obvious.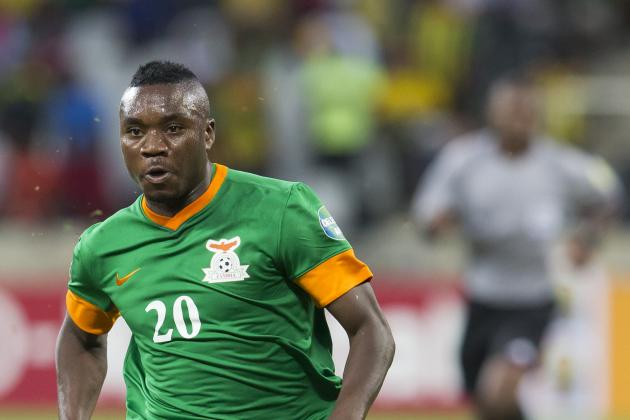 Gallo Images/Getty Images

Emmanuel Mayuka had made little impact on football this year. Just one start and six Premier League substitute appearances for Southampton leaves him as a relative unknown in England's top flight.
It is worth noting he scored vital goals in Zambia's run to the 2012 African Cup of Nations. EA obviously took note, as his stats are absolutely amazing for a 22-year-old striker who is still searching for regular first-team club football.
Acceleration: 91. Sprint Speed: 90. Agility: 90. Balance: 85. You are not winning a one-on-one with this man.
To make matters worse? Mayuka has a five-star weak foot, meaning he is just as deadly on both sides. Such traits insist he regularly sell for 100,000 coins on Ultimate Team, making the striker a better value-for-money version of Agbonlahor.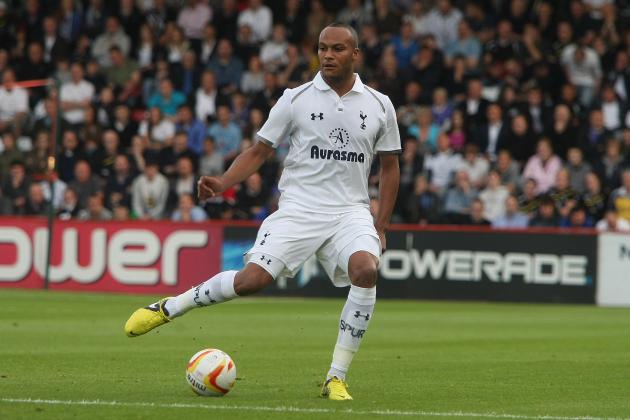 Pete Norton/Getty Images

Remember that time Younes Kaboul had a prolonged period of excellent form? Me neither.
Even so, the Frenchman sits alongside Luiz and Mikel as Premier League players who have their main assets in the right place. A mixture of strength, aerial ability and aggression should put Kaboul into consideration for a bunch of Ultimate Team selections.
It's worth noting he also flaunts a thunderous right peg. Kaboul's shot power is rated 92, meaning any progression into the opposition's half could end with a spectacular goal or hospital bill for someone in the crowd.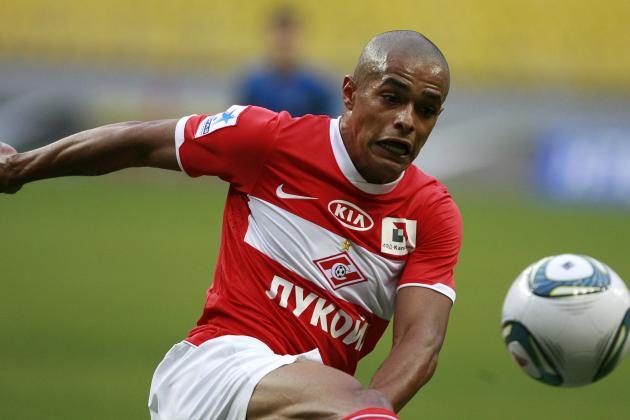 Dmitry Korotayev/Getty Images

Ah, Welliton.
Much like Agbonlahor, serious FIFA 13 players will have sighed many times against this man. His physical stats are almost inhuman. His finishing and ball control numbers are also rather excessive.
This is made even worse when both his Spartak Moscow and Gremio cards are worth nothing more than 1,000 coins on Ultimate Team. Oh, and his Brazilian nationality means he can easily be linked with Luiz.
Wipe away those tears.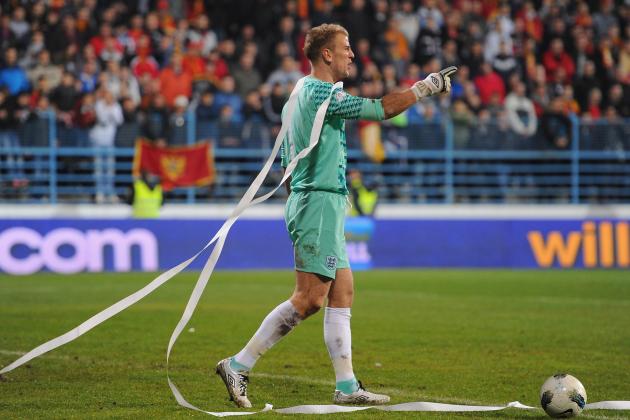 Mike Hewitt/Getty Images

Perhaps it's because Joe Hart hasn't had a very good season. Perhaps it's because he is on the FIFA 13 cover in England.
There's something godly about the Manchester City man in this year's game. Sure, he enjoyed a fantastic campaign in his club's run up to the Premier League title in 2011-12, but his diving and reflex stats appear to be overpowered during any match.
While it's difficult to argue against Hart's ability when playing in his prime, he regularly pulls off match-winning saves without ever making mistakes in FIFA 13. Some consistency is definitely needed to replicate the 25-year-old keeper's recent inconsistency.
Do you agree with my choices? Which FIFA 13 players perform far better than their real life counterparts? Let me know in the comments section below and be sure to follow me on Twitter (first person to mention Pierre-Emerick Aubameyang, Adel Taarabt and Emmanuel Emenike wins):
All FIFA 13 statistics in this article are courtesy of FUTHead.