5 Last-Minute Tips for Taking in the MLB Opening Day Experience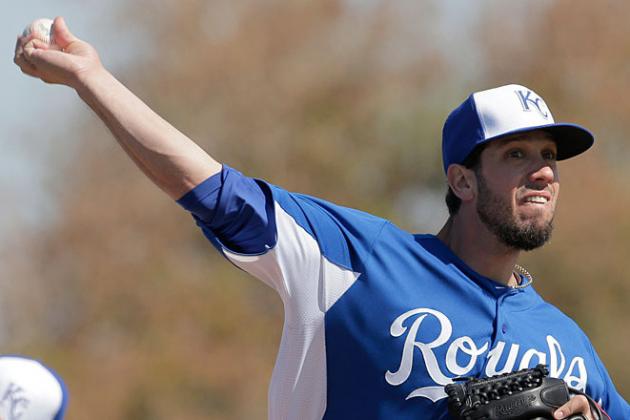 James Shields of the Kansas City Royals is ready to enjoy baseball on Opening Day. Are you? AP Photo
We ease into the 2013 MLB regular season this Sunday with the Texas Rangers and Houston Astros, but then the floodgates burst on Opening Day, as 24 teams play ball. These last-minute tips will prepare you.
The same advice for those who hibernated all winter applies to fans who were plugged into every transaction: Make yourself available on April 1 and sign up for online services that will bring baseball news to you all year long.
Go through this checklist before America's Pastime returns.
Begin Slideshow

»
Original MLB coverage and external links to the hottest stories.
The MLB team of writers and editors offer a diverse selection of season previews, prospect evaluations, power rankings, historical lists and developing stories.
Bleacher Report is especially useful at the onset of the schedule, when you might be blanking on the terms of Adam Wainwright's new contract extension.
In such a case, you would simply search for Wainwright and click on his athlete page for details and analysis.
Likely to be stuck in the office on Monday? Not a problem.
We'll be live-blogging several of the openers.
Check back throughout the day and throughout the summer.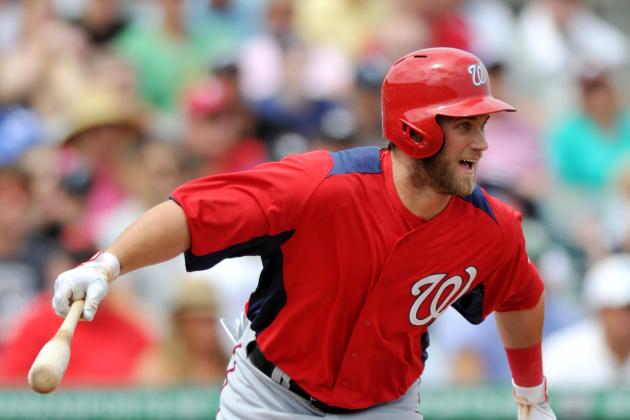 Steve Mitchell-USA TODAY Sports
Our experts believe Bryce Harper is already an MVP-caliber player.
Participating in a fantasy baseball league tests your predictive powers.
As the season plays out, find out if your top picks match or improve upon their past production (or fall into frustrating slumps and screw you over). A fantasy team will get you amped to see any contest. Draft your roster online or set up something more intimate among friends.
Free daily fantasy challenges on DraftKings, ESPN.com, MLB.com and elsewhere offer cash prizes. You've got nothing to lose!
Here on Bleacher Report, those of us involved in league-wide MLB coverage gazed into our crystal balls and published 2013 award predictions. It sparked a fun discussion.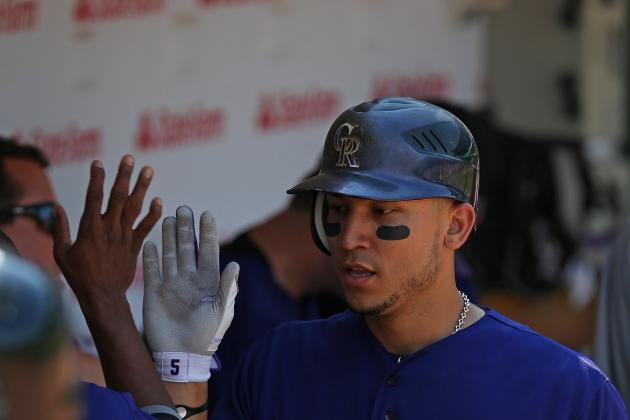 Jonathan Daniel/Getty Images
Watch Carlos Gonzalez and the Colorado Rockies from anywhere!
Don't let your region or schedule dictate what's available.
Modern technology can bring every pitch of the 2,430 regular-season games to our televisions, game systems and mobile devices.
But convenience comes at a price. MLB.TV's premium service is $129.99 per year.
So split the bill!
Track down a dozen fans out of the millions who follow Major League Baseball and share log-in information. That way, you're only spending 10 bucks.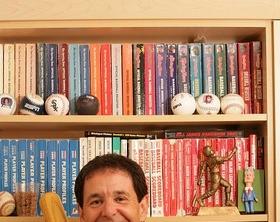 ESPN.com's Jayson Stark (@jaysonst) provides quirky baseball stats. Photo credit: Twitter
All of you readers are on Twitter...right?
If not, sign up for an account this weekend. Do it right now, actually.
Watching baseball is so much better when you have real-time access to premium stats, breaking news and unique perspectives.
Keep up with the flurry of early-season personnel changes by following MLBRosterMoves (@MLBRosterMoves). Jim Bowden (@JimBowdenESPNxm) shares rumors on ESPN.com and interviews the game's biggest names for SiriusXM satellite radio. Guyism.com quickly creates and posts funny GIFs at World of Isaac (@WorldofIsaac).
And, of course, Bleacher Report's Doug Mead and Stephen Meyer manage @BR_MLB, which they use to tweet out the best baseball content from around the web—and occasionally their personal commentary.
The best part of this? You can separate these accounts from your non-baseball sources on a Twitter list.
Mark J. Rebilas-USA TODAY Sports
Clayton Kershaw is involved in a juicy matchup on April 1.
The Opening Day schedule is comprised of 12 games, the sexiest of which pairs the Los Angeles Dodgers and San Francisco Giants on ESPN.
National League All-Stars Clayton Kershaw and Matt Cain will take the mound at newly renovated Dodger Stadium. Expect them to pitch into the later innings. L.A.'s Adrian Gonzalez and Matt Kemp have the talent to be MVP candidates, but guess who will be in the opposing lineup?
Reigning award winner Buster Posey.
Both clubs enter 2013 with enormous expectations. The Dodgers top the NL with a payroll north of $200 million, while the Giants are defending World Series champions.
What a rivalry!