SmackDown: March 29 Edition Is All Hits and No Misses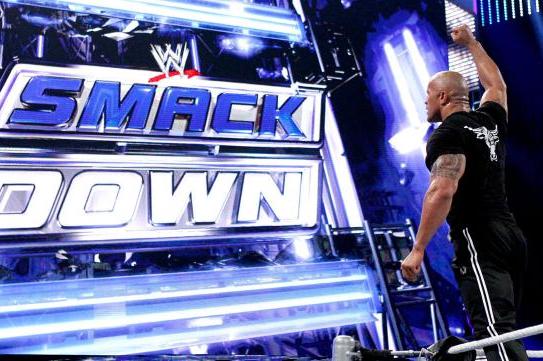 Source: WWE.com
The original title of this article was meant to be "The Biggest Hits and Misses of the March 29 episode of SmackDown."

That, however, would be misleading since there were no misses.

It wasn't an earth-shattering or even a must-see episode of SmackDown, but there wasn't any flagrant filler or any particularly bad segments.

With WrestleMania XXIX being a little more than a week away, more could and probably should have happened on SmackDown.

However, everything that did happen was done well.

The following are the biggest hits of the March 29 edition of WWE SmackDown.
Author note: SmackDown airs in Australia at 3:30 p.m. on Fridays, around 28 hours before it hits U.S. televisions, which is how I was able to see and critique the episode so early.


Begin Slideshow

»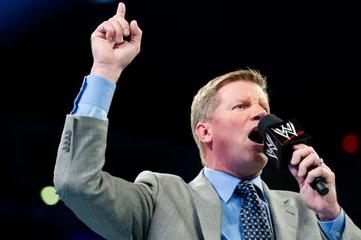 Mr. Excitement is back! Source: WWE.com
SmackDown was opened by The Rock, who told a story similar to the one we heard on Raw a few weeks ago about him buying a car from a crackhead.

The story was heavily centered on Pennsylvania, so if you're from that state, you'll probably enjoy it very much.

The highlight for everyone else, though, was hearing the etymology of the phrase "candy ass."

Rocky was eventually interrupted by the returning John Laurinaitis, who talked about how they have a mutual foe in John Cena.

After some back and forth, he was hit with a spinebuster and the People's Elbow to end the segment.

This was mainly interesting because of the various possibilities that it presents.

Could this be leading to a WrestleMania 17-esque heel turn for Cena?

Will we see an unexpected alliance between Cena and Laurinaitis?

Probably not, but it'll be interesting to see how Mr. Excitement fits into Twice in a Lifetime.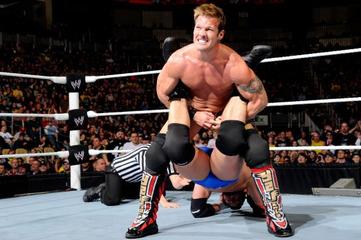 Jericho has yet to have a bad match since his return in January. Source: WWE.com
He hasn't always been booked right, but since his return, Jericho has been a remarkably consistent performer (with the exception of one promo).

This was proven again on SmackDown, where he defeated Wade Barrett and cut a promo on his WrestleMania opponent, Fandango.

Said opponent would eventually make an entrance and teased a brawl, but this was basically all Jericho.

Jericho wrestled a solid match, cut an entertaining promo and sold his WrestleMania match, all in less than 15 minutes.

It kind of makes you feel bad for Fandango. At WrestleMania XXIX, the pressure is on for young Johnny Curtis.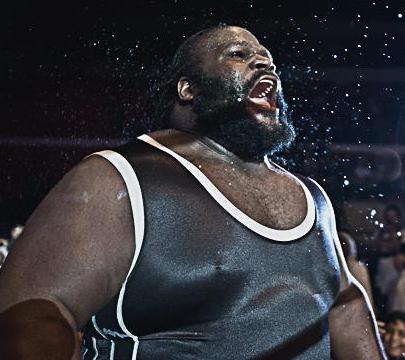 The World's Strongest Man in a weightlifting contest, real creative, guys. Source: WWE.com
Usually segments like this feel horribly contrived and awkward, but this one actually worked.

A bench-press station was set up on top of the ramp, with what the announcers claimed was 225 pounds worth of weight.

The world record is (or is claimed to be) 51 reps, and Mark Henry was up first in an attempt to break it.

He hit 53, breaking a supposed world record and no one is surprised.

Ryback is up next, and just as he hits his 52nd rep, Mark Henry forced the barbell onto Ryback's throat, choking him.

Booker and Teddy stated beforehand that if either man touched the other, they'd be banned from WrestleMania.

Mark Henry didn't actually touch Ryback, so it didn't count.

It's one of those things that doesn't really make sense, but it's wrestling, so whatever, right?

Either way, the weightlifting didn't last long enough to be awkward, and Henry's cowardly acts will surely draw him some strong heat.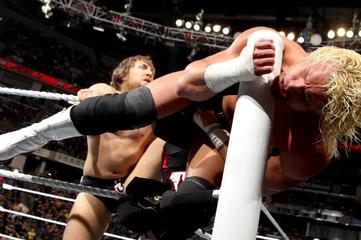 Daniel Bryan and Kaitlyn defeated Dolph Ziggler and AJ in a snappy mixed tag match. Source: WWE.com
SmackDown saw Daniel Bryan and Kaitlyn take on Dolph Ziggler and AJ in a mixed-tag match that was quick but fun.

Great things are bound to happen anytime Ziggler and Bryan share a ring together, though they didn't have much time to show off.

AJ is certainly underused when it comes to in-ring action, and it was good to see her inside the ring (since the camera is almost always on her when she's on the outside, anyway).

Big E Langston got involved but was quickly given a big boot by Kane, and Kaitlyn got the win after a spear to AJ.

The match was snappy and a lot of fun, but let's hope that it isn't indicative of how much time the tag match will get at WrestleMania.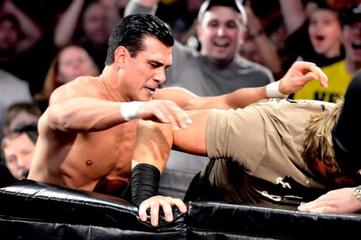 Del Rio gets a small measure of revenge on his WrestleMania opponent. Source: WWE.com
This segment started with a match between Jack Swagger and The Great Khali.

We all know the deal with Khali matches, and it was what it was.

The outcome was a double count-out after Swagger locked the Patriot Act on Khali outside the ring.

Ricardo Rodriguez then appeared on the ramp to distract Colter and Swagger before Del Rio attacked from behind and briefly slapped the cross armbar on The Real American.

Colter tried to get involved but was hit with a crutch by Rodriguez.

The brawl likely foreshadows the involvement of both Colter and Rodriguez in the world heavyweight championship match at WrestleMania.

Let's hope the stakes are raised higher next week, but this segment did a good job at making this a four-man story rather than a two-man one.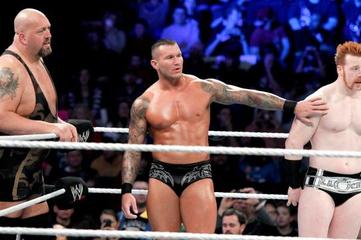 Team babyface is finally getting along. Source: WWE.com
The buildup to WrestleMania's Shield six-man tag match has been mostly boring and predictable.

It's mainly consisted of Orton and Sheamus (and now Big Show) taking on teams like 3MB, with us all knowing that there's no chance that team WWE will lose.

Fortunately, things are looking up for the program after SmackDown.

Earlier in the night The Shield cut one of their best "backstage handy cam" promos yet.

In the show's main event, Orton, Sheamus and Orton defeated the somewhat random team of Damien Sandow, Cody Rhodes and Antonio Cesaro.

However, we finally saw the three babyfaces work together and dominate their competition.

The good guys are finally ready to take on the bad guys.

After the match, The Shield's music hit, but they were met by their 'Mania opponents in the crowd and thrown out of the arena.

It wasn't the most thrilling end to SmackDown, and it took WWE long enough, but we're finally at the point where this angle gets interesting.


Follow Daniel on Twitter @dvanboom