5 Reasons Aces & Eights Will Eventually Fail
courtesy of examiner.com
There is a seemingly unstoppable force currently attempting to overrun TNA Wrestling.
Since several members of the stable debuted last June, wrestling fans have held their collective breath wondering who exactly would end up being behind the brutal attacks on numerous members of the talent roster.
Highly respected and loyal TNA competitors like Bully Ray, Devon and Mr. Anderson were revealed as members in recent months, making the group the dominant stable in the company.
But they are not without their weaknesses, some of which will be highlighted here.
Begin Slideshow

»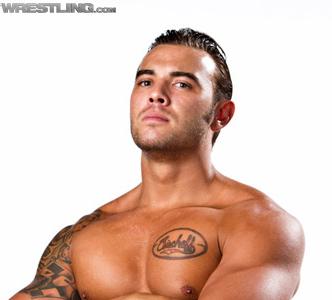 courtesy of impactwrestling.com
Yes, Garrett Bischoff comes from a decent pedigree, with his father being wrestling titan Eric Bischoff. However, Bischoff's in-ring skills are average even on his best of nights.
When throwing a simple punch is a chore, and it sometimes tends to be for Bischoff, you either need more training or have no business being in a wrestling ring any longer.
If the company continues to tout Bischoff as being a legitimate threat, they need to start watching some more tapes of his work.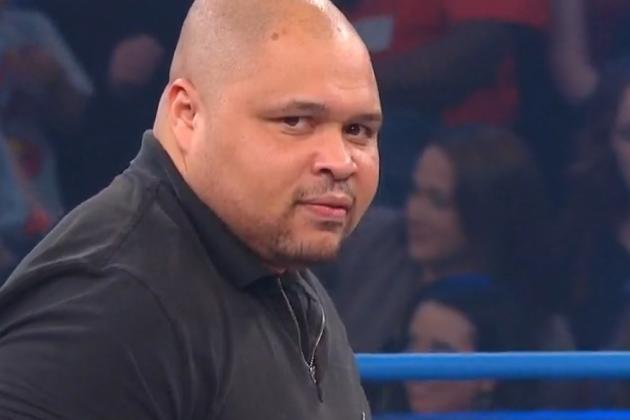 courtesy of wrestlingtruth.com
Brown was once one of the best competitors in the game.
With four WWE European title reigns to his credit, as well as one as Intercontinental champion, no one is questioning his qualifications.
However, he is now 42 years old and has not competed regularly in years.
If he were to be a background member of this group, it might be plausible. However, to have him as the Vice President of the group, subordinate only to Bully Ray, makes his presence very questionable at best.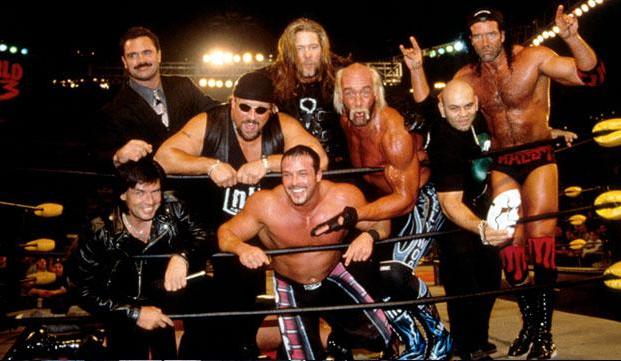 courtesy of wwe.com
Granted the TNA roster is comprised of many former WCW stars, but they are officially recycling the nWo angle that made WCW a global player alongside WWE in the Monday Night Wars.
The issue now is that the angle is no longer fresh and exciting, and has been done countless times in other promotions.
The "gang" angle is good, but they are trying way too hard to get this group over. Yes, it has been exciting to figure out who exactly is a member of the group.
It also might have helped if most of the members (Wes Brisco, Garrett Bischoff, Mike Knox, and DOC) were not outed as members weeks before they were actually introduced.
We'll call this a poor job of attempted secrecy by TNA management.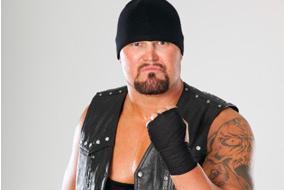 courtesy of allwrestlingsuperstars.com
The former Luke Gallows, DOC brings brutality and size to the group, along with an overall look that makes him look like a legitimate threat at all times.
Yes, he is normally heavily featured in many of Aces and Eights matches, but that may be simply because performers like Bischoff and Wes Brisco are still incredibly green, and they need an accomplished wrestler to carry their performances.
DOC has what it takes to be the leader of this group, but he's currently buried in the middle of the pack in favor of lesser skilled and fading superstars.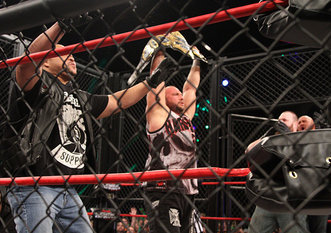 courtesy of cagesideseats.com
Bully Ray has toiled in the wrestling business for more than 20 years, and seen very little success in terms of his single career.
Sure he has numerous WWF Hardcore title reigns to his credit, but given how often that title was traded, those accolades are somewhat tainted.
However , his career has taken off over the past year or so, finally culminating with his TNA World title win a little bit over two weeks ago.
But with so many deserving competitors on the roster, why was the decision made to put the title around the waist of a 41-year-old journeyman, who over his career has been known primarily as a tag team specialist?
Yes, this company has a tendency to majorly push the superstars of yesteryear at the expense of newcomers. And Bully ray is certainly a huge part of the old school group. But as a singles wrestler, and more importantly, as TNA World champion, he just seems to fall flat.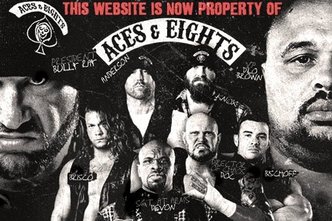 courtesy of impactwrestling.com
There are several aspects of the group highlighted here that are negative. However, there are several things a bout this group that are very intriguing and positive.
it gives young guys like Wes Brisco a change to hone their skills and get their name out there. It can do the same for Bischoff and Mike Knox, but only if they continues to make themselves better.
It also gives DOC a change to remain relevant until the company finally wises up and pushes him as a viable title contender. Making him the one to turn on the group would be an interesting storyline.
It also keeps fading stars in front of the television cameras. it is hard to say where Bully Ray, Devon or Mr. Anderson would be right now if they weren't able to secure a place within this group.
In any event, it will likely be very interesting to find out where the company takes this angle, and who will be effected by it in the long run.