College basketball is a team game, but one person can still have a huge impact. That is never truer than in the NCAA tournament.
In the first few rounds, a strong team can overcome a bad performance from a key player and still survive. That will not be possible in the Sweet 16, where everyone needs to be at their best.
Although there are some games on Friday that look like a mismatch on paper, any of these battles could go either way. Of course, it will be up to a few key players to make a difference.
These might not necessarily be the best players on the court, but they will have the biggest impact in their game.
No. 1 Louisville vs. No. 12 Oregon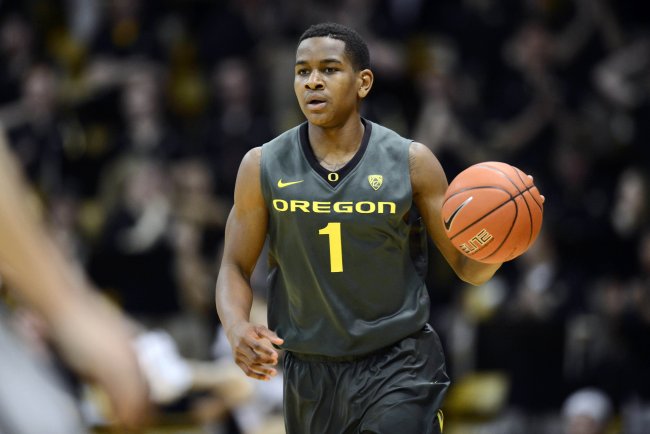 Ron Chenoy-USA TODAY Sports
Key Player: Dominic Artis
In Oregon's first two tournament games, the team turned the ball over a total of 36 times. This is not a good sign considering the next opponent, Louisville, has already forced 44 turnovers in the NCAA tournament.
Dominic Artis was not responsible for the large amount of turnovers, but the point guard needs to make sure he handles the full-court pressure in this game. Otherwise, Oregon will not be able to put up enough points to match Louisville.
Additionally, the freshman had an awful shooting performance against Saint Louis, going 0-for-7 from the floor. Artis has enough talent to make a positive impact, but he can derail his team's hopes in a hurry in this one.
No. 2 Duke vs. No. 3 Michigan State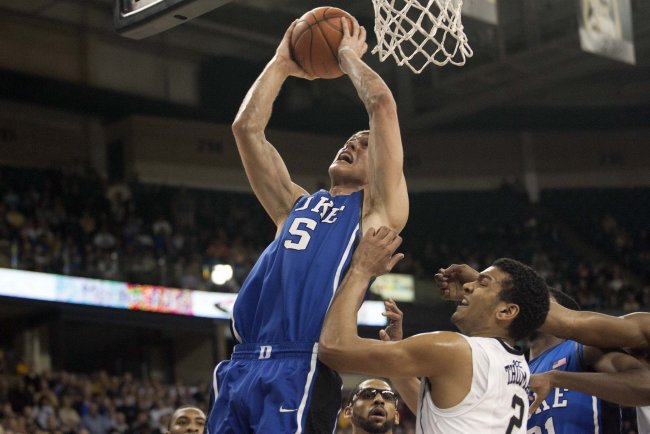 USA TODAY Sports
Key Player: Mason Plumlee
When you watch a Duke game, the first thing you notice is the team's ability to shoot from three-point range. The Blue Devils finished the regular season ranked fourth in the nation after hitting 40.6 percent of shots from outside.
However, the reliance on the three will be a problem against Michigan State. The Spartans were one of the best in the nation at defending the perimeter this season, holding opponents to only 29.8 percent from behind the arc.
This will put a lot of pressure on Mason Plumlee, who only had 10 points in the win over Creighton. The senior dealt with foul trouble and was unable to make a big impact.
He must step up against Michigan State to provide consistent scoring for Duke when the team needs it the most.
No. 1 Kansas vs. No. 4 Michigan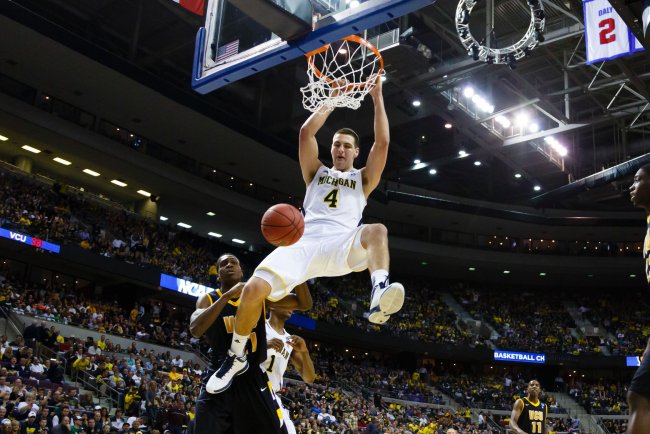 Rick Osentoski-USA TODAY Sports
Key Player: Mitch McGary
Throughout the season, Michigan has relied mostly on the backcourt to create the scoring. However, Mitch McGary was huge for this squad against VCU with 21 points and 14 rebounds.
Kansas has a lot of talent at every position, but the Jayhawks have a huge advantage in the frontcourt in this battle. Jeff Withey is one of the best interior defenders in the nation, averaging 3.9 blocks per game this season.
If McGary reverts back to his season averages (6.8 points and 5.9 rebounds per game), the Wolverines will not be able to handle Withey and Kevin Young inside. However, the team has a chance if the freshman plays with the same motor that he had in the previous round.
No. 3 Florida vs. No. 15 Florida Gulf Coast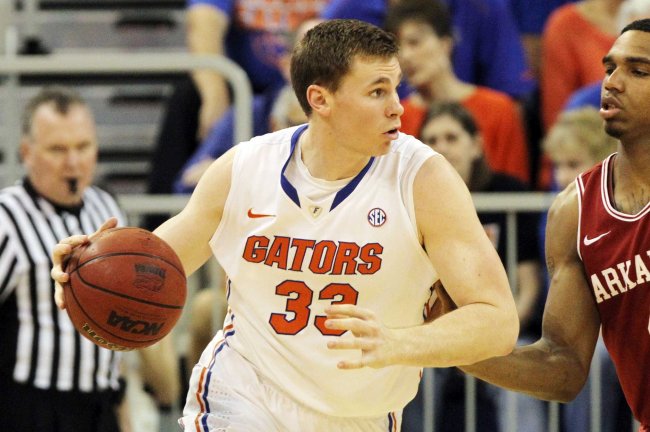 Kim Klement-USA TODAY Sports
Key Player: Erik Murphy
Erik Murphy is 6'10", has good post moves inside and makes 46.2 percent of his three-point shots. There is no reason that anyone on Florida Gulf Coast should be able to defend him.
However, the senior has disappeared at times this season, including the last two rounds of the SEC tournament. Either he is too willing to pass up shots, or he decides to take terrible looks at the basket.
The Gators are proud of their offensive balance, but there will come a time when they need someone willing to take over. Murphy has the talent to be that player; he just needs the aggressiveness to make it happen.