Breaking Down Red Sox Backups by Position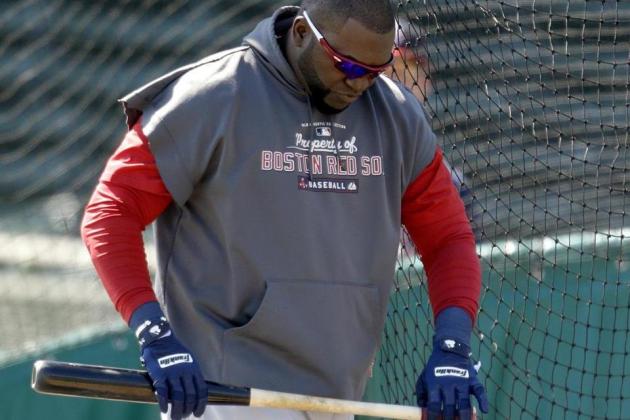 Image via Boston.com
If there's one thing the Red Sox know a lot about, it's injuries. With a handful of players starting the season on the disabled list and other players that could be considered injury prone, the Red Sox will likely need to call upon their bench a decent amount—especially if history repeats itself.
Last year, 26 Red Sox players had 34 disabled list stints.
Depth is important on every team, but do the Red Sox have much of it? Boston spent most of its offseason recruiting goodwill to change the clubhouse dynamic, with less focus on actual talent.
Now that the final roster is out, let's break down each position to see what Boston has for backups.
Begin Slideshow

»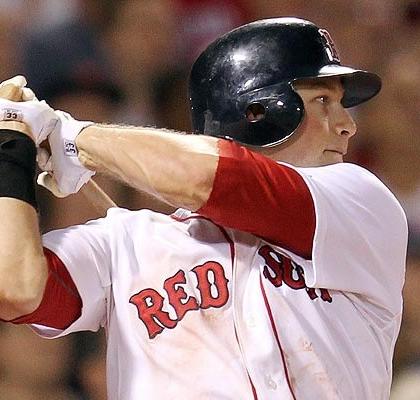 Daniel Nava is most likely to backup Mike Napoli at first. Image via ESPN.com
Red Sox first baseman Mike Napoli could be considered the Red Sox's most injury-prone player for 2013. Boston took a risk signing Napoli, who was diagnosed with a concerning hip condition during his Red Sox physical.
If Napoli stays healthy, he should do very well for the Red Sox this year and provide some much-needed hitting power to the lineup. But the reality is, he will probably need some time off here and there.
As spring winds down, the clear backup option for Napoli is outfielder Daniel Nava, who has increased his value with his ability to play first. However, the 30-year-old's experience at first is limited as spring training was his first time at the position since college.
Nava is a bit of a Cinderella story and didn't even get invited onto the 40-man roster in 2012. Still, the switch-hitter was quite impressive throughout this camp and batted .313 proving to be the most acceptable backup for Napoli.
The next option is Mike Carp, who just barely made the final roster.
The Red Sox traded for the veteran just a few weeks ago with Seattle for a small chunk of change. But his spring training average is a lowly .195, and it's yet to be seen if he can make an impact.
Pedro Ciriaco could be a temporary fill-in for Middlebrooks at third base. Image via ProvidenceJournal.com
There's not a lot of options here to back up second baseman Dustin Pedroia and third baseman Will Middlebrooks. But expect Pedro Ciriaco and Carp to be the go-to fill-ins if an injuries occur.
If it came to that, the Red Sox would struggle replacing two of their biggest stars. Panic ensued when Middlebrooks had a wrist scare during spring training, and it became clear that the Red Sox lack a backup third baseman.
Both Middlebrooks and Pedroia spent time on the DL last season.
Ciriaco has stellar defensive skills and is solid at the plate (batted .355 this spring). He'd step in fine when needed, but his own health is a bit of a concern. The utility man missed a few weeks during camp due to back spasms, but he's back playing now and hopefully it was a one-time issue.
Carp is a below .300 hitter but could also stand in for a few games.
And then less likely options would be calling up Mauro Gomez, who hit .156 this spring, or Brock Holt (.204 spring average) from the minors.
But if either Middlebrooks or Pedroia had to miss significant time this season, the Red Sox would seriously struggle to find a long-term replacement.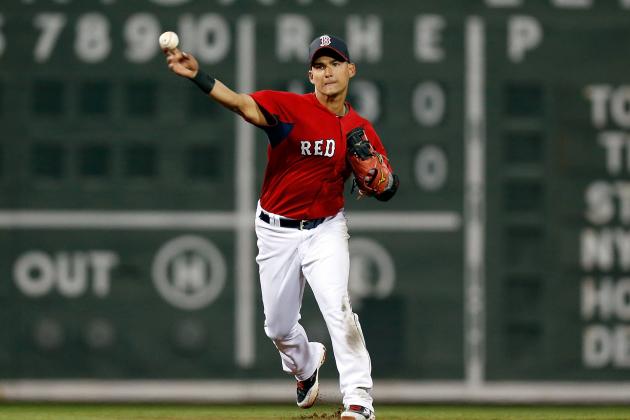 J. Meric/Getty Images

It's safe to say that Red Sox fans weren't exactly thrilled when Boston signed Stephen Drew this offseason. He's just another average shortstop with declining numbers that they signed to a hefty $10 million deal.
Drew will start the season on the bench, as he's been recovering from a concussion and was officially placed on the seven-day disabled list on Thursday. There's no clear timetable for his return, so filling in will be Jose Iglesias.
Iglesias has premier defensive instincts and sharp skills, but his bat is where concerns lie. Last year, he batted a pathetic .118.
After working with Pedroia in the offseason, Iglesias showed improvement at the plate throughout spring training—he hit a homer in the Grapefruit League opener and has batted .283—which coupled with Drew's injury, was enough to get him a roster spot.
But his poor average is likely to be just average now, as Iglesias has batted .264 throughout his minor league career. He'll do a fine job stepping in defensively, but don't expect too much out of him at the plate.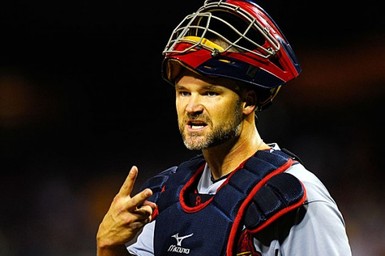 Image via bronxbaseballdaily.com.
No surprise here: David Ross is officially the backup catcher for the Red Sox and starter Jarrod Saltalamacchia.
Ross is known as a strong defensive catcher but posted a very sad .087 spring training average on two hits. His only real bright spot at bat was a three-run homer on March 10.
The 36-year-old's appeal is his veteran experience. He was one of the guys brought in this season to fix the clubhouse—a priority of Red Sox management.
He'll also be ready to step in against left-handed pitching to make up where Saltalamacchia lacks.
Ross should continue to get in-sync with Red Sox pitchers and be solid from defense, but as of now, his production suggests he won't be able to keep pace with Salty's bat.
Maybe he'll heat up considering a strong past four seasons with the Braves.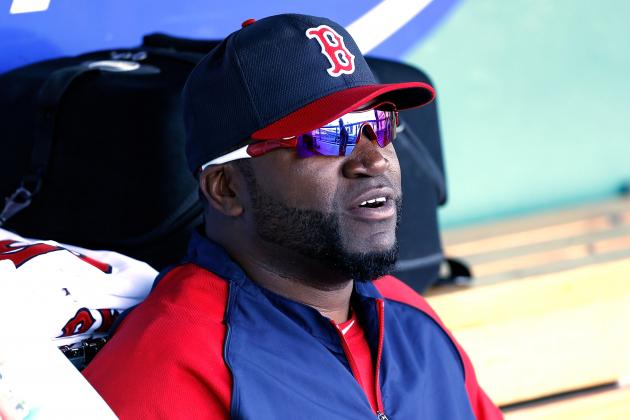 J. Meric/Getty Images

No position on the Red Sox roster needs a backup more than designated hitter.
David Ortiz is starting the season on the DL for an Achilles injury he suffered last year. His progress keeps getting pushed back, and there's no telling how many games he'll miss this season. He didn't make a single game appearance in spring training.
This is especially crushing for the Red Sox as Ortiz is hands down the best slugger on a roster that is lacking in power hitters.
Red Sox manager John Farrell has announced that he'll likely employ a rotation of hitters at the DH spot. We'll likely see Jonny Gomes—who batted .300 this spring with three dingers—and Nava at the top of that list, but it's really anybody's guess.
One thing is for sure: There's no replacing Big Papi.
Don't expect any of the backups to sufficiently plug the hole of his absence.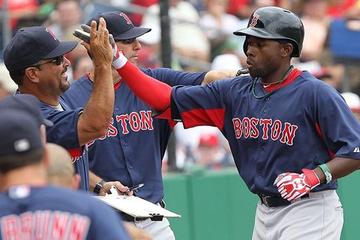 Image via USATodaySports.com
Expect to see Jacoby Ellsbury, Shane Victorino and Gomes as the trio in the outfield on a regular basis, with Nava getting some time there too.
The decision for the final outfielder spot came down to the wire. But on Thursday night, the Red Sox opted not to offer Ryan Sweeney a major league contract, paving the road for spring training phenomenon Jackie Bradley Jr. to make the majors.
Bradley batted .441 off 26 hits this camp.
Both Nava and Bradley top the list of Red Sox backups and could see significant action this season.
Ellsbury spent a significant part of 2012 injured and hasn't had his usual pop this spring training, even sitting out with a recent ankle injury. Victorino has showed little at the plate with just five hits on a .139 average. The performance and health of both of these players, and whether or not Gomes ends up at DH, will determine how much of Bradley and Nava we get to see.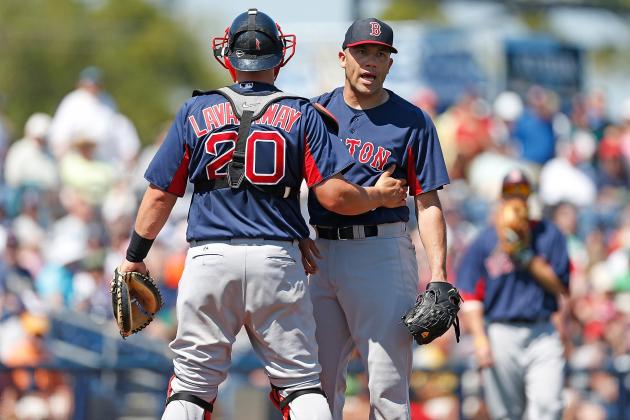 J. Meric/Getty Images
Hothead Alfredo Aceves could be the first called upon to step in if a starter gets hurt.
The five starting pitchers for 2013 are set. But in all likelihood, all five will not escape the season without an injury.
If there's one place the Red Sox have a lot of depth, it's their bullpen. Pulling from there, fans will likely see Franklin Morales (once healthy) or Alfredo Aceves step up.
Morales got nine starts for the Sox last year going 3-4 with a 3.77 ERA. He's starting the season on the DL but shouldn't be out too long.
Aceves on the other hand has a hot head, but he's talented (and says he wants to be a starter). If he keeps his attitude in check, he could possibly be the first brought up from the pen if a starter goes down.
If the Red Sox look towards the minors for a backup, they'd likely consider prospects Rubby De La Rosa, with his 100 mph fastball, or Allen Webster, who turned heads with a 1.64 ERA, allowing just three hits in 11 innings this spring.
As long as it's not Jon Lester or Clay Buchholz that winds up out, the starting rotation backups should be able to fill in fine.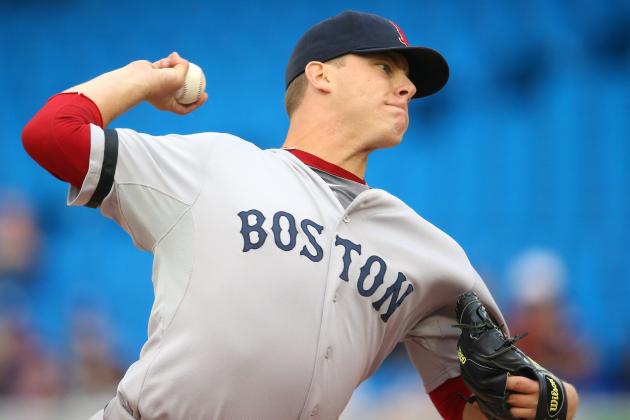 Tom Szczerbowski/Getty Images
Andrew Bailey will be the backup to Joel Hanrahan at closer.
Joel Hanrahan was acquired this offseason from the Pirates to be the new Red Sox closer, replacing Andrew Bailey and sending him to a setup role.
Hanrahan posted a 2.72 ERA in 2012 and a 1.83 ERA in 2011. Both years earned him All-Star selections, and he's recorded 76 saves since 2011.
Bailey was supposed to be the Red Sox closer last year after Boston lost their clutch closer of many years, Jonathan Papelbon. But a freak thumb injury sidelined Bailey for most of the season, and he got just 19 appearances, six saves and posted an ugly 7.04 ERA.
Bailey is healthy again and will likely have a turnaround year. It's a good thing too because Hanrahan has had a so-so spring training. His numbers aren't promising: an 8.53 ERA and nine runs (six earned) over six innings. Bailey on the other hand, carries a 2.79 ERA, allowing just three runs over nine innings.
Hanrahan isn't counted out yet, but if his deal turns out to be a flop, Bailey should be ready to take back the wheel.