Projecting Chicago Bulls' 2013 Free-Agency Big Board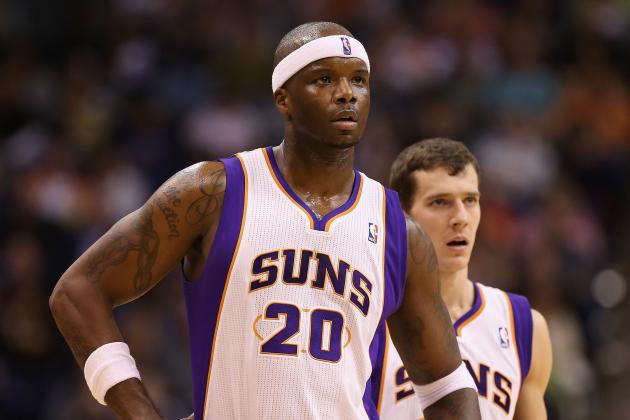 Christian Petersen/Getty Images
Veteran Jermaine O'Neal would fit nicely into Chicago's second unit.
The Chicago Bulls already have a handful of championship-caliber pieces in place. Come the offseason, they could potentially add the final pieces to the championship puzzle via free-agency.
Who should they target in the summer of 2013?
They'll surely have their eyes on a few potential newcomers, but don't expect them to land a superstar come July.
ESPN's Bradford Doolittle recently wrote about how the Bulls will likely pursue an elite player, perhaps even LeBron James or Dwyane Wade, come the 2014 offseason. At that time, the Bulls will have more financial flexibility, because the amnesty clause will likely be used on Carlos Boozer and Luol Deng's hefty contract comes off the books.
With this in view, the 2013 offseason will likely only feature marginal moves. The Bulls can't do much because they're lacking financial freedom, nor is there much reason for them to lure some of the league's marquee 2013 free agents (such as O.J. Mayo and J.J. Redick).
However, some minor free-agency maneuvers could prove valuable. Such additions could provide Chicago with the right mix to dethrone the Miami Heat in 2013-14.
Here is the Bulls' free-agency big board, featuring the top five players for them to chase.
Begin Slideshow

»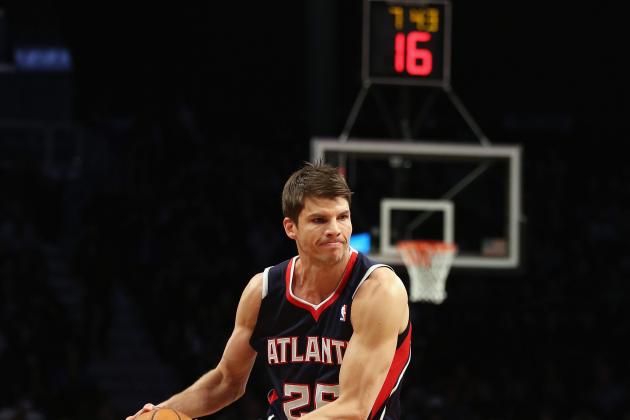 Bruce Bennett/Getty Images

The Bulls traded Kyle Korver last offseason to the Atlanta Hawks and avoided paying the final year of his salary, which rests at $5 million.
Korver's price tag will surely come down when he looks for a new deal this offseason. Considering his familiarity with Chicago's schemes and the fact that they're in need of three-point shooting, a return of Korver to Chi-town contains logic.
If he's willing to rejoin the Bulls and play for around $2 million or less, then the Bulls and Korver should talk business. Even if his minutes are sparing (i.e. 10 minutes per game), his shooting can be a difference-maker on any given night.
If, on the other hand, Korver is searching for a deal closer to $5 million, the Bulls should halt any talks. He is not worth that money and would not be utilized nearly enough to justify such a deal.
Therefore, it all depends on Korver's asking price.
One thing is for sure: Chicago Bulls announcer Stacey King would be thrilled to once again scream, "Give me the hot sauce!"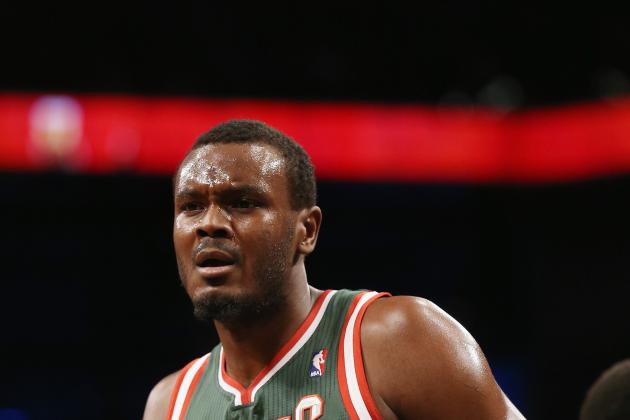 Bruce Bennett/Getty Images

Nazr Mohammed has barely been serviceable this year. His aging legs will soon be begging for retirement.
With Mohammed's contract expiring, it's unlikely the Bulls will bring him back. They'll likely seek a more adequate upgrade.
Samuel Dalembert would be a stellar addition. His career may be slowing down, but he could likely be had for a reasonable price.
At this stage, Dalembert can be a solid contributor for 10-20 minutes a game. His ability to rebound, block shots and finish near the rim would be significant in regards to Chicago's depth.
He should be one of their primary targets as the free-agency season approaches. A backup big man will be one of their needs, and Dalembert would mesh nicely into that role.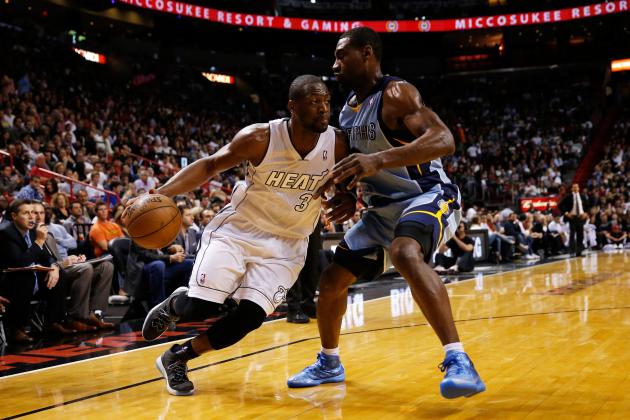 Chris Trotman/Getty Images

With Richard Hamilton likely gone at season's end (and potentially Marco Belinelli), the Bulls will need to browse the shooting guard free-agent pool.
Tony Allen is a defensive stalwart who could be very useful against Miami's potent wings. I'm sure coach Tom Thibodeau could find a way to use Allen in the Bulls' rigorous defensive system.
Allen is 31 years old and is thus another option who could have an inexpensive price tag. If he comes for less than $3 million, then he'd be a quality new face amidst the "Bench Mob."
With Jimmy Butler emerging, it's unlikely that Allen would play more than 20 minutes per game. However, his spot minutes guarding a player like Wade or James could be heavily influential. He plays with grit and tenacity and is sure to pester whoever he's defending.
The Bulls should definitely make a play for Allen. He's one of those role players who could end up being a crucial factor in a playoff series.
Ezra Shaw/Getty Images

While the previously mentioned Dalembert would be a worthwhile acquisition, Jermaine O'Neal fits the mold perfectly.
Yes, he's old, but he's actually having a quietly decent year with the Phoenix Suns. Consider his per 36 numbers, according to Real GM Basketball: 15.8 points per game, 10.3 rebounds per game and 2.6 blocks per game.
O'Neal clearly still has something left in the tank.
What's more, he'll come for cheap due to his age.
Therefore, this is a signing that makes major sense for Chicago. O'Neal could bolster its second unit, providing a veteran big man with skill on both ends.
The Bulls should call him as soon as the free-agency whistle blows.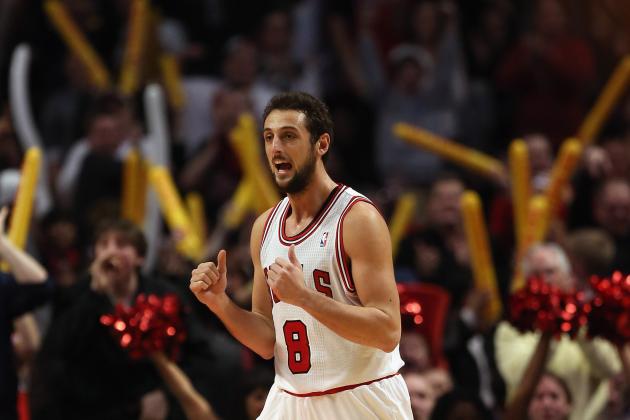 Jonathan Daniel/Getty Images

Marco Belinelli should be Chicago's top priority this offseason. Unfortunately, re-signing him will likely be a challenge.
Belinelli is playing for less than $2 million this season, but that is sure to change after he has raised eyebrows throughout 2012-13.
The question is: How much has his value increased?
Some team may offer him something the Bulls simply can't match. But, if the Bulls can retain him with a deal in the $3-4 million range, they should unquestionably pull the trigger.
His ability to create offensively and his three-point shooting abilities are distinctly evident. What's more, these strengths could become all the more important once he's playing alongside a healthy Derrick Rose.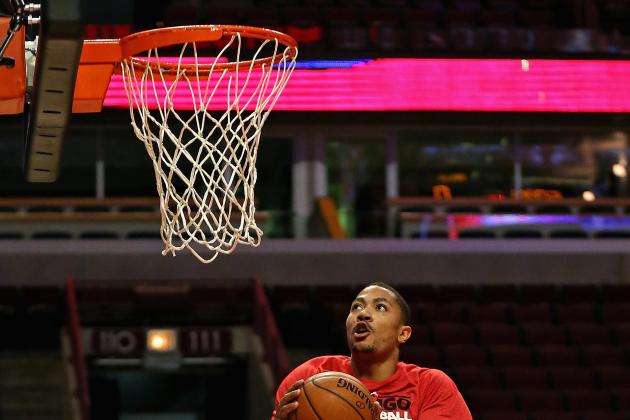 Jonathan Daniel/Getty Images

What's clear in this slideshow is that the Bulls aren't in a place to pursue some of the top-tier 2013 free agents. However, some minor moves are worth pondering. Such additions would help the Bulls fill the gaps in their depth chart as we look toward 2013-14.
Players Under Contract Next Season:
Point Guard: Derrick Rose, Kirk Hinrich, Marquis Teague
Shooting Guard: Jimmy Butler, ?
Small Forward: Luol Deng, ?
Power Forward: Carlos Boozer, Taj Gibson
Center: Joakim Noah, ?
Chicago's clear needs are on the wings and a backup center. The free-agent moves listed here would address these glaring holes.
The Bulls' free-agency big board isn't glamorous, but it doesn't need to be. If the Bulls successfully fill the voids in their rotation, then they'll be in position to contend next season.
Let's say they bring back Belinelli and nab Allen and O'Neal. They'll also add a first-round selection in the draft. These maneuvers would make Chicago's offseason a success, because such additions--while lacking in dazzle--could be the role players who help spark a championship run.