Ranking the NBA's Top 15 Players: Let's Agree to Disagree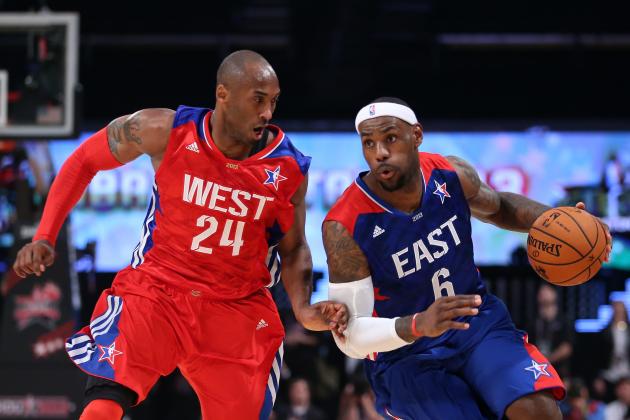 Ronald Martinez/Getty Images
Two of the greatest of all time.
Ask 15 people to rank the top 15 players in the NBA, and you'll get 15 different lists—so you're destined to disagree with mine.

What's my ranking criteria? Statistics, consistency, durability, a style of play that's conducive to team winning and mental toughness. If I have a choice between a high-scoring hog and a selfless, solid two-way player, I'm taking the two-way player most of the time. Of course there are certain rosters which require a score-first leader (can't punish them all).
Generally speaking, I believe that winning basketball is the result of collective rhythm, which can only be established through unselfishness and high on-court IQ (i.e. the Heat and Spurs).
I don't see the need for any more of a boring introduction, so let's just get to the good stuff.
Begin Slideshow

»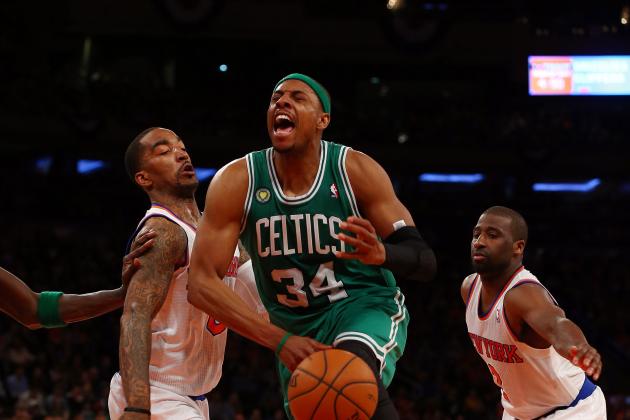 Elsa/Getty Images
A relentless competitior.
I know he's nearing the end of his incredible career. I know he's not a flashy, en vogue selection. I know his game is old school—"The Truth" hurts.
But The Truth remains: This guy is one of the most reliable and versatile offensive players in the league. A high-IQ teammate on both ends of the floor.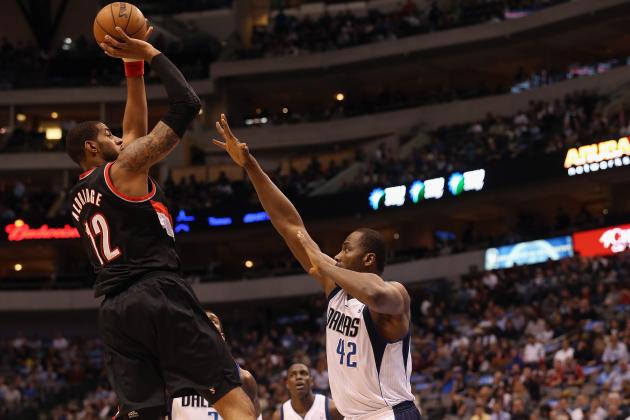 Ronald Martinez/Getty Images
Silky smooth.
The day of the post-up big man may be nearing extinction, but Mr. Aldridge hasn't received the memo. He can play the low block and mid-post, with the rare ability to spin off either shoulder and score with multiple deliveries.
One of the last of a dying breed.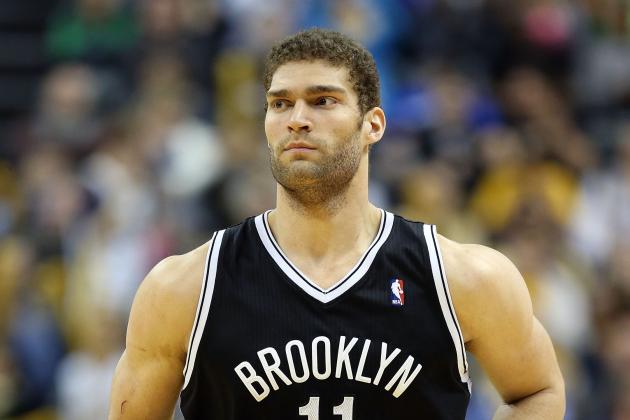 Andy Lyons/Getty Images
The best true center in the game?
Most are beginning to agree that Lopez is the best offensive center in the NBA, but few mention that he's one of the elite shot-blockers in the game. He finished sixth in blocks per game, slightly behind all-world defender Dwight Howard and tied with the more-heralded Joakim Noah.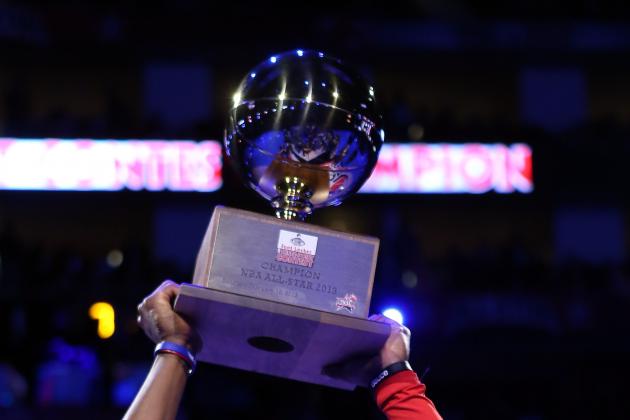 Ronald Martinez/Getty Images
A surprisingly good three-point shooter.
Kyrie's a personal favorite of mine—one of the premier ball-handlers and shooters in the game (a unique combination). He gets to the cup with both hands and plays with flair and confidence.
Unfortunately he always seems to be injured multiple times a year. I'd like to see some sustained durability from him in the future.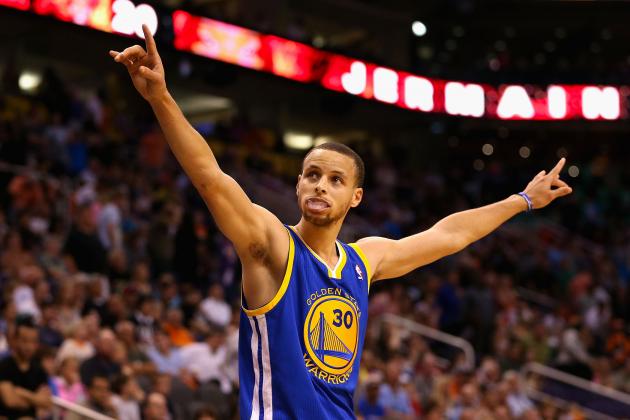 Christian Petersen/Getty Images
Celebrating his appearance in my top 15.
Like James Harden in Houston, here's a player who has elevated himself to "elite" status by having an explosive 2012-13 season. Arguably the premier shooter in the world, Curry is a legitimate back-end MVP candidate (he should finish in the top seven).
The Warriors have performed admirably, and Curry is unquestionably their top dog.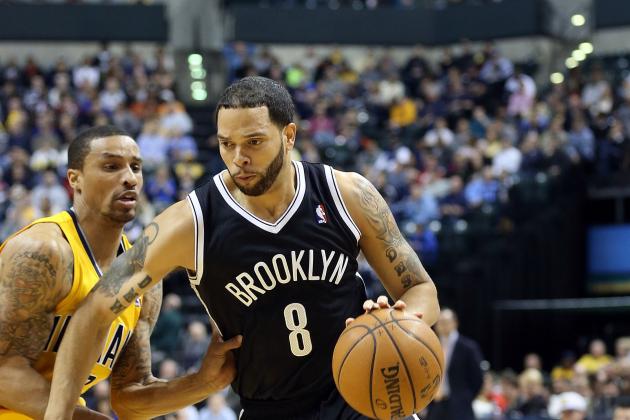 Andy Lyons/Getty Images
He's baaaack.
After a shaky year-and-a-half stretch with the Nets, "D-Will" has returned to superstar form during the second half of Brooklyn's successful season. Of late he's been one of the top five players in the NBA, sitting amongst the leaders in assists while scoring with versatility and efficiency.
His Nets will be an interesting team to monitor in the playoffs.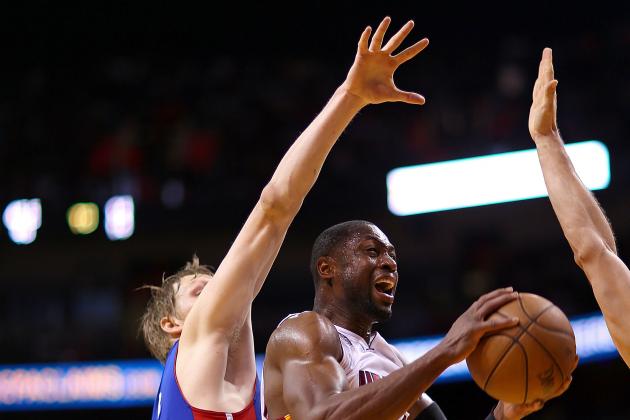 Mike Ehrmann/Getty Images
Never afraid to attack the rim.
"D-Wade" is currently battling nagging injuries, as he always seems to do, but overall he's having an excellent all-around season. Wade is one of only four players averaging at least 20 points, five rebounds and five assists—Kobe Bryant, LeBron James and Russell Westbrook are the others.
Decent company.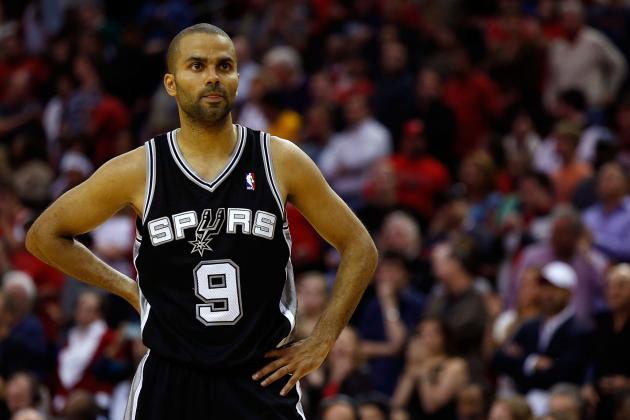 Scott Halleran/Getty Images
Just another day at the office for this perpetual winner.
I always refer to Tony Parker as the most underrated player in the NBA, and he's actually one of the most underrated athletes in all of professional sports.
Parker's aging similarly to Kobe Bryant, aka "Vino" (prior to the season-ending injury). He's as consistent as they come, and he's always been one to embrace the big moment. People have already seemed to forgotten that the Spurs swept the Clippers out of the playoffs last season, and Parker completely outplayed his more-publicized counterpart, Chris Paul.
Completely healthy, I'm taking him over CP3, but right now I think Parker is operating at about 75 percent (at best).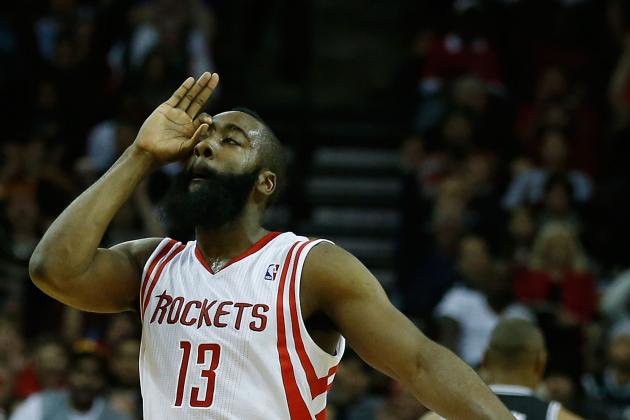 Scott Halleran/Getty Images
I need an eye glass.
The Houston Rockets had a feeling they were getting a potential franchise player when they traded for James Harden, and they were absolutely right.
This guy is one of the most well-rounded players in the game; a great ball-handler, penetrator, passer, scorer and shooter. He also has a knack for picking pockets defensively.
His absence will cost the Thunder a return trip to the Finals. The Rockets are now a sleeper in the postseason as well.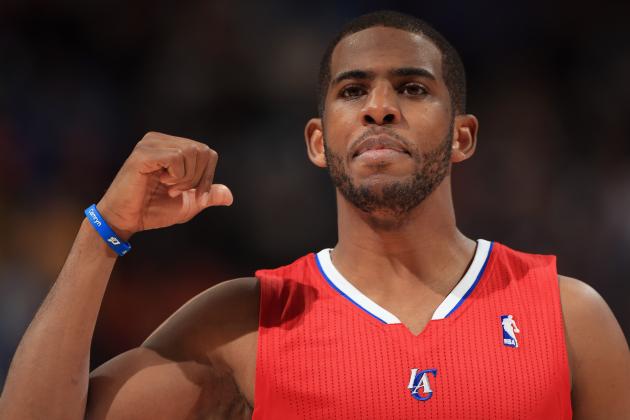 Doug Pensinger/Getty Images
I'm the man.
"CP3" is the ultimate teammate. Maybe he's a little too unselfish at times, considering the fact that the Clippers don't really have a prototypical go-to guy. They need his scoring down the stretch of tight games.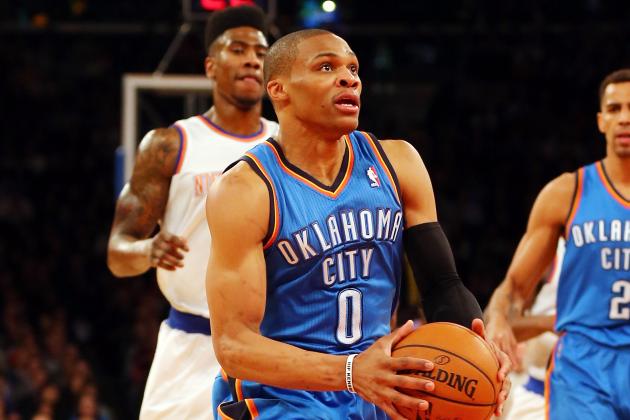 Elsa/Getty Images
Prepare for takeoff.
I think there are only three players in the NBA who can be physically unstoppable: one is LeBron James. Another is Derrick Rose, who is unfortunately injured and therefore disqualified from my list.
The other is Russell Westbrook. He's the most explosive open-court player I've ever seen. Blinding speed, show-stopping quickness, effective length and jaw-dropping finishing ability.
He can be a bit of a hog at times, but the Thunder need it these days without James Harden. It's Kevin Durant and Westbrook all the way.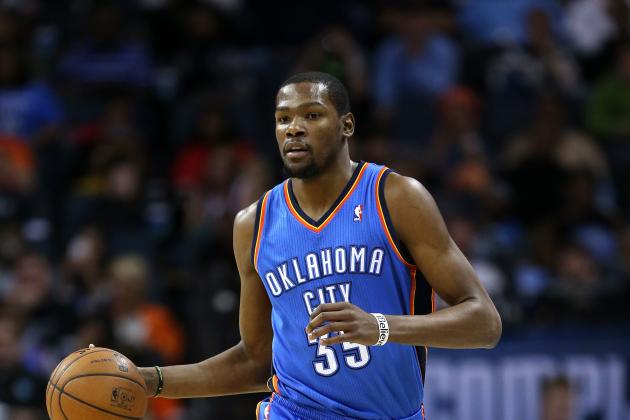 Streeter Lecka/Getty Images
He's so long.
He's often referred to as the premier "pure scorer" in the league, but I actually think he's the premier shooter—extremely high release, feathery touch, unlimited range and superior shot versatility. His rebounding and defense have improved as well.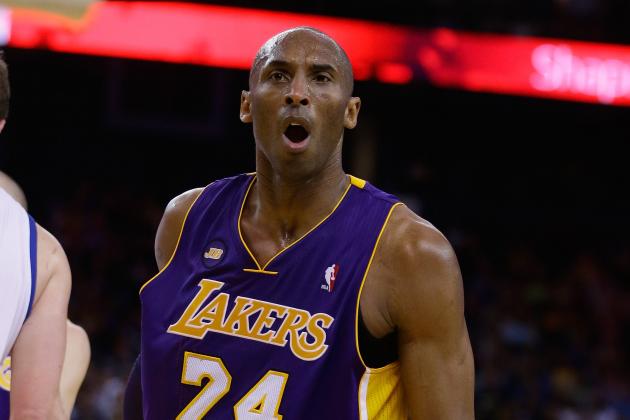 Ezra Shaw/Getty Images
Who wants some?
I think NBA fans are too quick to anoint Kevin Durant the second-best player in the world. Kevin Durant hasn't shown that he can play his best basketball under the brightest of bright lights. In all honesty, I felt Russell Westbrook represented himself better than Durant in last season's NBA Finals.
On the other hand, throughout his storied professional basketball career, Kobe Bryant has repeatedly shown that he plays his best when the pressure is at its highest possible point. Kobe Bryant has the unshakable demeanor that we've seen in the likes of champions Michael Jordan, Tom Brady and Derek Jeter.
Unfortunately (for all of us) he's done for the season. But if he's not No. 2, and neither is Durant...then who is?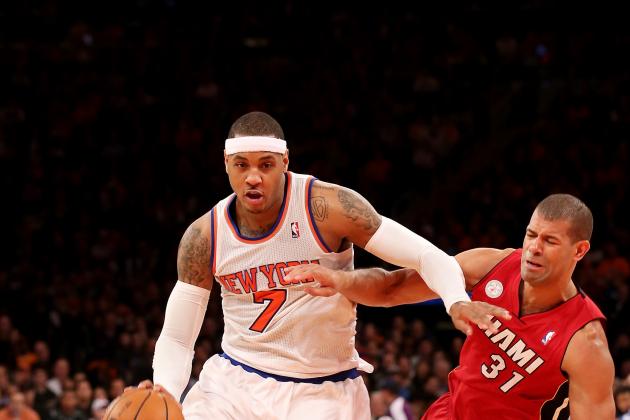 Nick Laham/Getty Images
Get off me, Shane.
Carmelo Anthony seems to be a polarizing figure; people either love him or hate him.
To be honest, I don't understand the haters. Sure, he has his nights where he takes a few too many bad shots, but overall he's a relentless offensive performer with incredible confidence.
Well-founded confidence should be commended, not shunned. If you want to be an elite professional athlete, you need it.
And Melo has it. Right now, there's only one player I believe in more than him...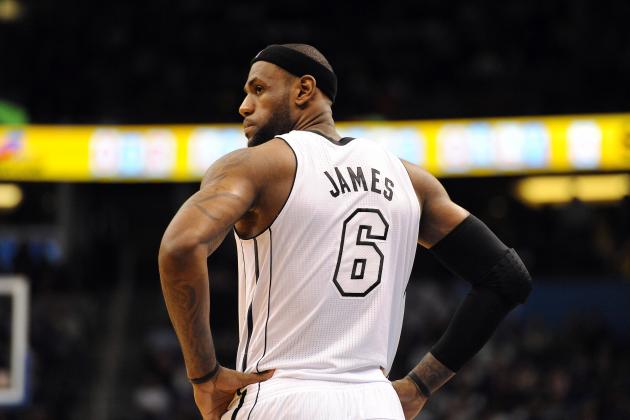 Gary Bogdon/Getty Images
We are all witnesses.
Everyone knows LeBron James is the best player in the NBA; I think the real question is...
Is he the best athlete in the world?
The possibility that he's the greatest athlete in the world makes his unselfish style of play even more amazing. A basketball player could not possibly ask for a better teammate.
The legend continues.