If Your EPL Club Was a Country, Who Would They Be?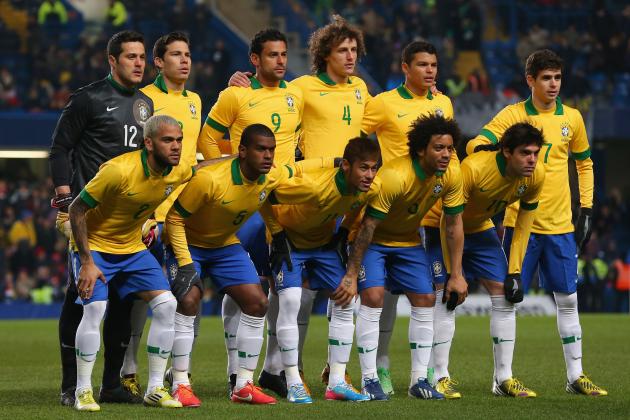 Julian Finney/Getty Images
It's just like watching Brazil
For a while now I've been thinking about which international footballing nations best reflect a Premier League counterpart, so I've cobbled together a list with my findings to stoke up some debate.
The criteria and grounds for comparison are fairly loose, but if you piece together elements of history, culture, style, successes and failures, then there are some interesting likenesses to be found.
Admittedly there were also some sketchy marriages of convenience, but this is far from an exact science, and I've also factored in my own ideas and innuendo.
Where each respective club and country stand now aren't exactly correlative, so I've tried to put some historical context in place to add depth to the argument.
I've looked at recent and past fortunes as well as the overall standing of the particular club and country on the world stage, and other considerations make fleeting appearances without reasoning.
I'm really hanging myself out to dry with this because the piece can only attract a volley of abuse from most quarters, with a feint sprinkle of praise here and there.
So keep your comments constructive, and let me know where I went wrong or right.
And remember—It's only a game!
Begin Slideshow

»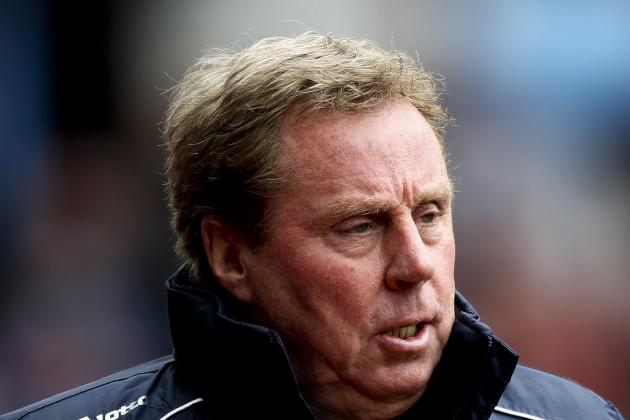 Ben Hoskins/Getty Images
My wife, she called Sandra
You've got to trust me when I say the consideration for the rest of the list is much more well thought out than this.
QPR are a bit of a joke at the moment, and Harry Redknapp is their Borat style gag-a-minute public persona.
The circus of financiers involved with the Hoops do them no favours, and Kazakhstan have also tried to bankroll some attention towards their league and national team with a series of disastrous foreign investments.
Neither seem to be a particularly good model for a club or national football association, and the comedy will continue.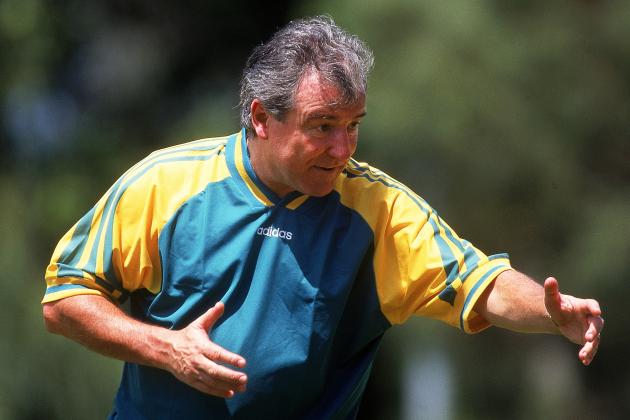 Getty Images/Getty Images
Australia was hell for El Tel
Large parts of Reading and Australia's football history has been inconsequential, and I first got the idea of a relationship from the close shaves these two had in the mid-90s.
Reading narrowly missed out on a Premier League place in 1995 play-off final, and Terry Venables' Australia fell at the final hurdle in qualifying for the 1998 World Cup.
Both had a decent 2006; the Aussies reached the last 16 of the World Cup in Germany, whilst Reading got into the English top flight and finished eighth.
That was the peak before the trough, and at present the Socceroos are facing a battle to get to Brazil whilst Reading are heading for the Championship.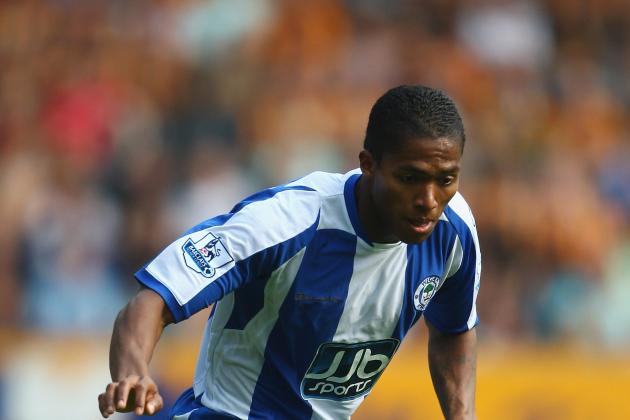 Jamie McDonald/Getty Images
Antonio Valencia soothes anglo-Ecuadorian relations
Wigan and Ecuador are relative new kids on the block, and they strike up a bond through being so intriguingly erratic.
Either side can mix it on their day and give anyone a run, but those days are interlaced with some very dodgy displays.
At the moment Ecuador look on course to qualify for the 2014 World Cup whilst Wigan fend off Premier League relegation, but I do sense some common ground.
The Latics' South American influence in recent seasons allured me to this continent, and their style is certainly more Latin that Latvian.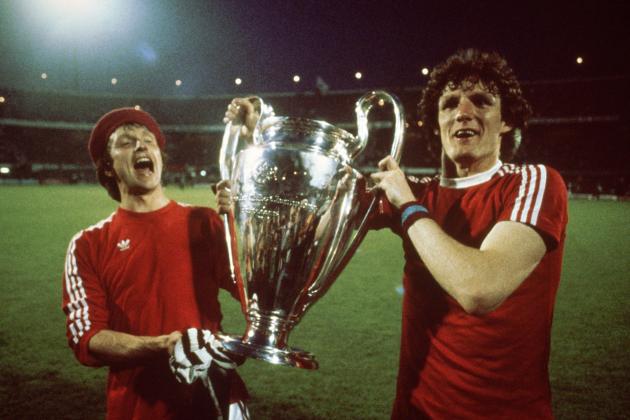 Getty Images/Getty Images
Living off former glories
Aston Villa and Austria have been omnipotent in football throughout the ages but have fallen on hard times after peaking in the 80s.
Both just seem average to me now and are way away from the cream of the crop.
I've always felt Austria struggle in the shadows of Germany, and similarly no club from the midlands has ever managed to steal enough limelight from London or the north-west outposts.
There are remnants of an underlying power, but at present both are just dormant middlemen.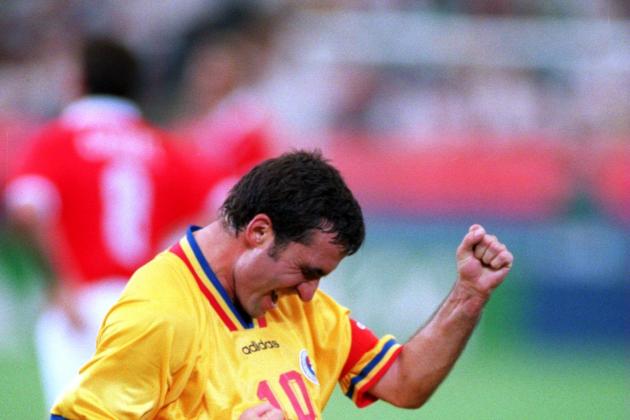 Jonathan Daniel/Getty Images
I never saw Le Tiss do that
By now you've probably guessed that I'm scraping the barrel with most of these club and country comparisons, and I assure you the better ones do come later.
Southampton were a tricky negotiation, and there wasn't a particular country I felt they were typically affiliated too.
I ended up with Romania as both have had a history of semi-talented teams with a reputation for skillful ball-players, and Gheorghe Hagi and Matt Le Tissier overlapped nicely in the 90s.
Running was an unnecessary extra for those two, but who needs to exert much effort when you're better-served curling in sumptuous 30-yard beauties?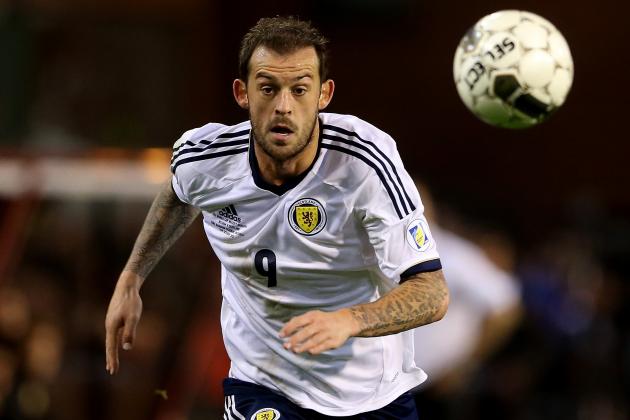 Scott Heavey/Getty Images
For club and country
I've been to Sunderland and Scotland, and they are bleak places and destinations i wouldn't revisit in a hurry.
Everything about their football screams of yesteryear. The nostalgic days of packed-out Roker and Hampden Parks are long gone, and so have any memories of glory.
Nowadays they are made up of waifs and strays, and that wouldn't get a game for the rests; the Mackems collective of ginger celts also gives an ancestral heritage.
A club and country that you generally feel pity for.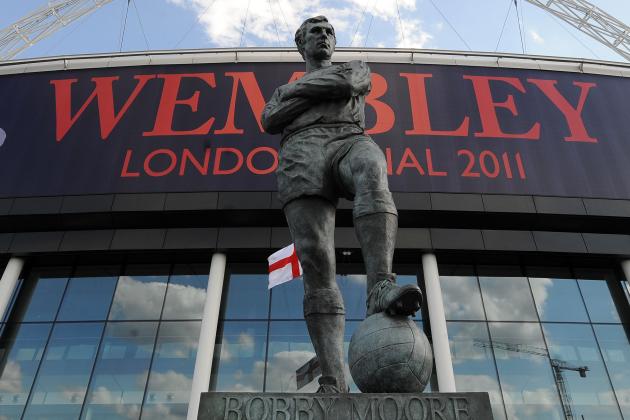 UEFA/Getty Images
West Ham won the World Cup
West Ham have always supplied the national team with talent and in case you've not bumped into a Hammers fan for a while, they had three players in the 1966 World Cup-winning side and Sir Alf Ramsey was an eastender.
I've always pictured the England setup to be an embodiment of chirpy cockney banter, and that's probably been infused over the last decade with the involvement of Frank Lampard, John Terry and Rio Ferdinand.
In truth, both have had little to shout about since the 60s, but both command an expectation that never really gets lived up to.
In my eyes they share an imagery of the cross of Saint George, a British bulldog and Barbara Windsor, and I reckon these two go hand-in-hand.
Clive Mason/Getty Images
A quiet night on Tyneside
Paired primarily because of the delusional passion of their fanatics.
Trips to Tyneside and Zagreb are always lively affairs both on and off the field, and I perceive these two sets of supporters to have an over-inflated opinion of themselves.
The teams don't always do justice to the backing, and it's hard to see either of them achieving much in the near future.
Newcastle and Croatia were en vogue with Britpop, but it's all gone a bit quiet since then.
Jan Kruger/Getty Images
South Korea have a solution to the North's nuclear plans
Norwich City and South Korea strike me as a club and country who are not particularly resented, and they both go about their business without upsetting anybody.
Neither can regale about a glorious past, but they have more recently achieved what they have through hard work and endeavour.
There's never any real unrest, and they both have adequate pull to draw in some decent names.
You wouldn't pick them to win much, but they'll carry on regardless and float about where they are.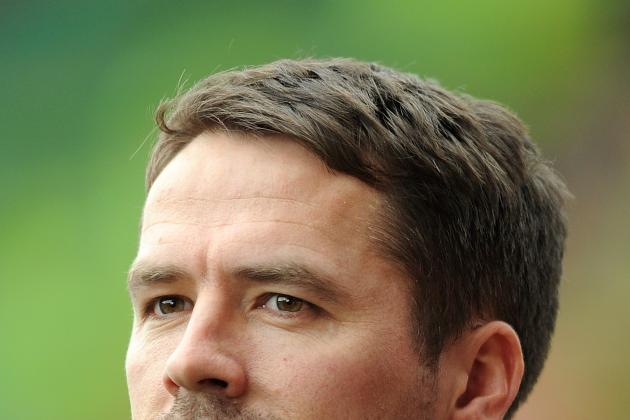 Chris Brunskill/Getty Images
Would I rather be playing in Poland?
Stoke and Poland are both quite low on the places I'd like to live, and they're not much higher on the list of teams I'd like to support.
The hostile home crowd unifies the two, and nobody really ever fancies a trip there.
The agricultural nature of their football hardly makes them the neutrals' favourites, and they generally occupy the undercard.
A gang of six-foot brutes on either side does little to lessen the similarities.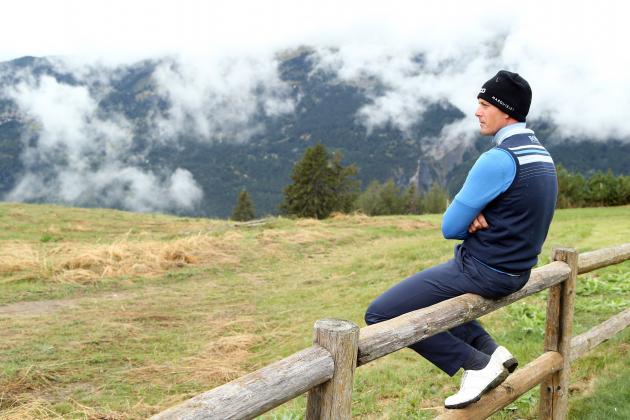 Richard Heathcote/Getty Images
Where's Harrods?
Fulham and Switzerland give off an aura of inoffensive and neutral blandness.
If either ceased to exist, would anybody notice, or would their void be swiftly filled for things to carry on as normal?
Honours and great sides are few and far between, and that dynamic won't change immediately.
At present both have got a collection of talented youngsters, but you sense their futures and attentions lie elsewhere.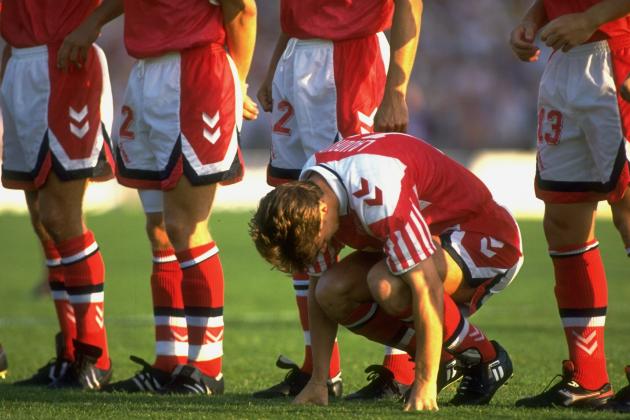 Shaun Botterill/Getty Images
Laudrup contemplates life in Wales
Michael Laudrup's dual interest has arguably swayed my logic, but there's also something pleasantly purist about Swansea and Denmark.
I admire the Jacks style of football—and although the seeds were sewn previously—Laudrup's influence ties Swansea in with his "Danish Dynamite" side of the 80s.
His club now are nowhere near as good as his country then, but Swansea also glittered briefly during that era, and nobody seems to have a bad word said against either.
They always seem to play in the right way and the right spirit, but you always picture their better players in a better team.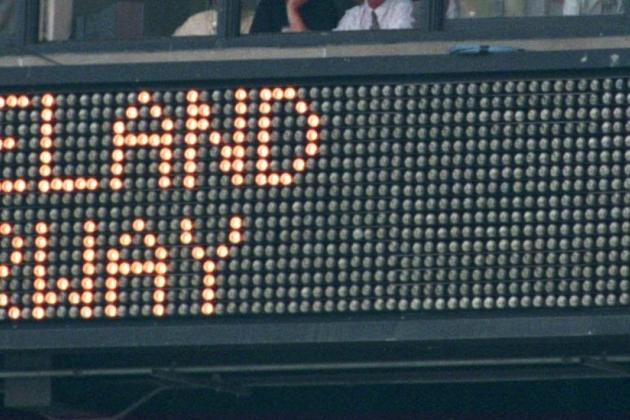 Simon Bruty/Getty Images
The glory years
I was really struggling with West Brom but eventually manufactured an unlikely alliance with the Republic of Ireland.
Barring a spell of Cup final appearances about half a century ago, the Baggies' most prominent side came under Ron Atkinson, and that momentum created by his charisma reminded me of Jack Charlton's Ireland era.
Today they rely on substance over style but do well considering their limitations and make the most of players that others don't want or don't need.
They're accepted and appreciated by all, and they add a flavour that not all others do.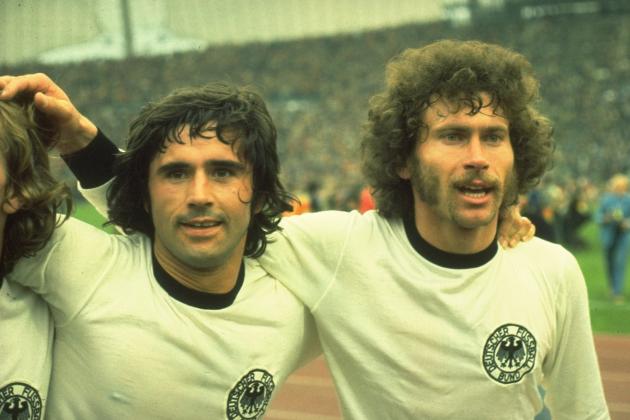 Getty Images/Getty Images
Paul Breitner set trends on Merseyside
I'd say that neither are particularly well liked, but both are well respected.
Football of the 80s was synonymous with strong, effective and successful Liverpool and Germany sides, but that dominance went out with the backpass.
Liverpool and Germany have always been—and always will be—amongst the stellar names in English and international football, and they also have the deepest of showreels to fall back on.
Liverpool are a club close to its roots, and German football also gives off a similar vibe of being a game for the people.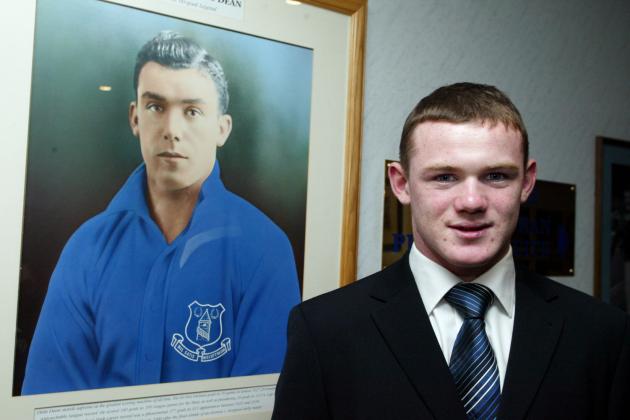 Getty Images/Getty Images
Dixie or Gunnar?
In a strange sort of way, I can imagine Everton fans being both begrudging and admiring with the Sweden tag.
In the 50s both were around the summit and worshipped goalscorers in Dixie Dean and Gunnar Nordahl, but now they punch above their weight with a lack of resource and kudos.
Calling them overachievers is a bad back-handed compliment, but there's no other way to describe it.
The Swedes are staple fixtures at international tournaments whilst Everton are now a regular presence at the top end of the middle of the Premier League.
It's difficult to see how any could become a marked improvement on what they are now, but neither seem like letting up either.
Paul Severn/Getty Images
Combined loyalties?
The link between Arsenal and France goes much deeper than Arsene Wenger and the 2,363 French players he's shipped across the channel since 1996.
Wenger's francophile dynasty over the Gunners means it's difficult to find a better fit, but there was a definite correlation even before he became involved.
France were the forefathers of organising the game when format was needed, and likewise, Arsenal have always had a handy participation with the English Football Association's administration.
Pre- and post-World War generations were productive for both, and their achievements have also been along the same lines for the past 20 years.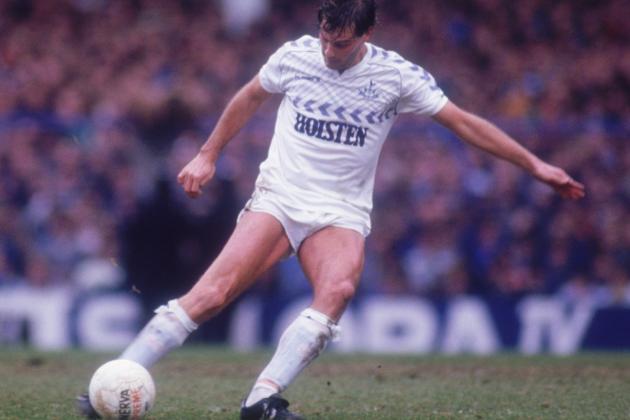 David Cannon/Getty Images
Style over substance
Both profess to playing a certain way, and both are underachieving bridesmaids.
Tottenham and Holland's glory years are starting to feel like war stories now, and although they are always there or thereabouts, neither end up doing much.
Each have always had an element of flair to their game and have housed some genial talents, but you always detect a weak centre, and that has hindered their step up to the elite.
With a few other players here and there they could get to where they want, but decades of indifference suggests otherwise.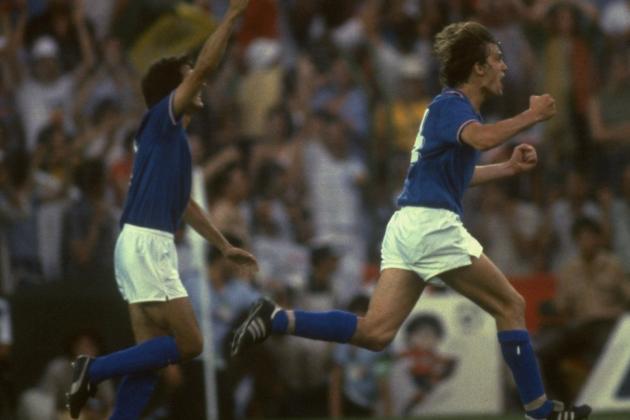 Getty Images/Getty Images
Marco Tardelli scream
I brought these two together as there's a pragmatism that epitomises both. They always seem equidistant from triumph and despair, and even some of their most noted successes have evolved from adversity.
Chelsea's Champions League victory last year came when they were on their knees, as has plenty of their other silverware and achievements. Italy had to group together and come out fighting to win the 2006 World Cup after the Calciopoli scandal, and there was a steely determination to their 1982 sprint finish.
You'd never accuse either of being over-attacking, and they are both prepared to mix it when it matters. Chelsea don't possess the depth to a historical degree, but both were thereabouts in the 70s and both have had a number of agonising near misses in recent times.
The royal blue regalia and Chelsea's Italian influence rounds things off nicely.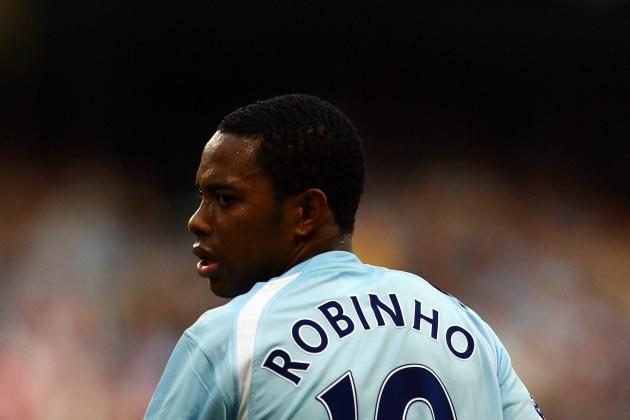 Alex Livesey/Getty Images
Flash your cash
The oil money analogy is too obvious to ignore, yet Manchester City and Russia also share some traits stretching back beyond their recent small and subsidised successes.
City are obviously Premier League champions, and Russia also had a purple patch a few years back when the national side impressed at Euro 2008 and CSKA Moscow and Zenit St Petersburg won continental honours.
But neither has built on that, with City surrendering their title and Russia reclining as well.
Even historically, both won a bit in black and white and have had a few good teams and players down the years, but they'd be nowhere if left to their own devices.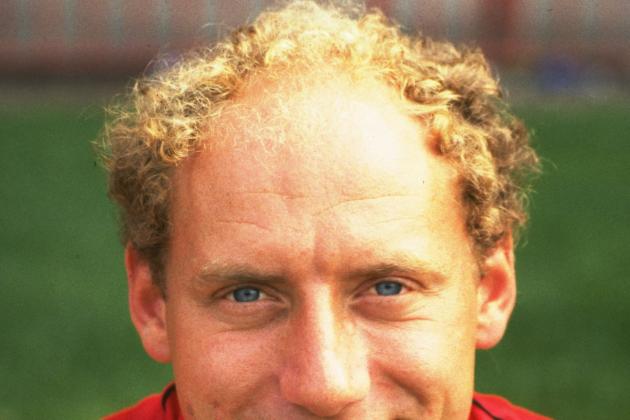 Getty Images/Getty Images
It's just like watching Brazil
In honours alone, Manchester United and Brazil are the most decorated English and international sides, but there's also much more than silverware which combines the two monoliths.
Elements from their glory eras resonate too. From the late 50s until the early 70s, both were the most revered of their respective groups, and that has also been the case since Sky invented football in 1992.
Each has it's own ideas on attacking football and both have been the regular setting for some of the best and most exciting footballers to play the game.
An insatiable global appeal, spectator pull and marketability seals the deal.
For more, follow me on Twitter @bainesyDiego10