Bernie Bytes: When Will Blues 'Buy In'?
Use your ← → (arrow) keys to browse more stories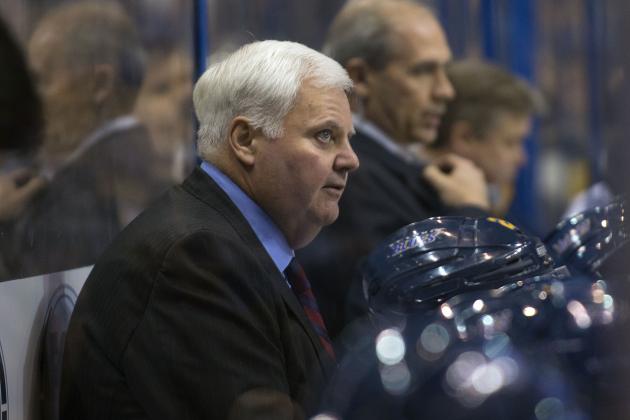 USA TODAY Sports

Take 5 on the St. Louis Blues: 1. Can we trust the Blues? The obvious answer: No. The 2013 season has been a tease. They're up, they're down, they can't hold form. Just when it seems as if the Blues have corrected course to play up to their potential, they deflate again. It's a frustrating team. We saw why again during Tuesday's latest "Giveaway Night" at Scottrade. The Blues gave away the puck, and points in the standings, in the dreadful 3-0 loss to Edmonton.