Eric Belanger Back on IR, Team Looking at Jussi Jokinen?
Use your ← → (arrow) keys to browse more stories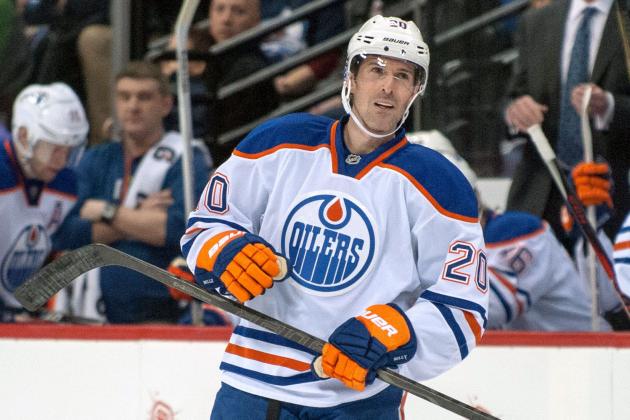 Dustin Bradford/Getty Images

Eric Belanger is out for at least a week after re-aggravating his groin. This puts Ryan Smyth back at centre, which you should hate with the fire of a thousand suns.