Pittsburgh Penguins: Ranking the Penguins' Best Options at the Trade Deadline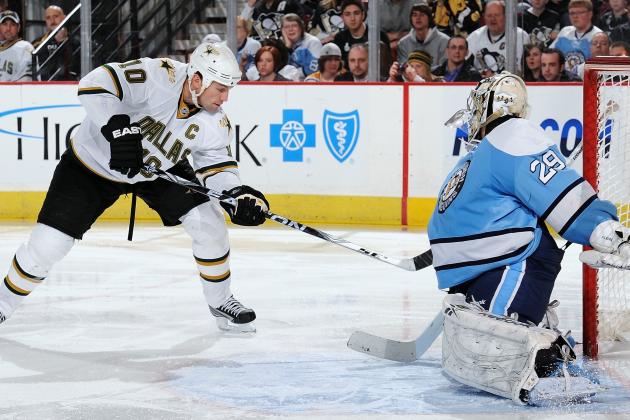 Jamie Sabau/Getty Images

The Pittsburgh Penguins have already made a splash in the trade market by landing forward Brenden Morrow and defenseman Douglas Murray in an effort to add some grit and toughness. However, Rob Rossi of the Tribune-Review suggests that Pittsburgh may not be finished loading up for its Stanley Cup run.
Where will the Penguins turn next? Let's look at some possibilities.
Begin Slideshow

»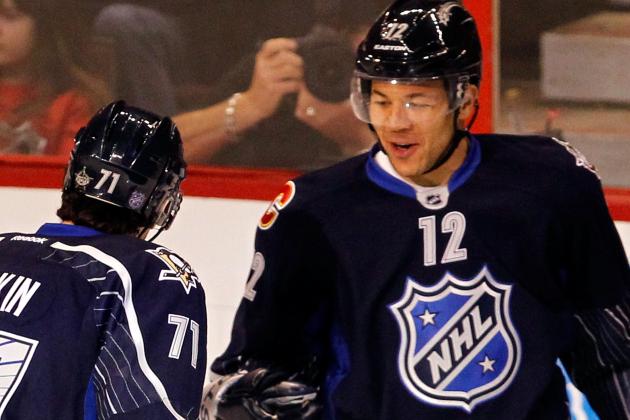 Gregory Shamus/Getty Images

Let's get this one out of the way, since it's the name that everyone seems to be talking about.
In order to pry the heart and soul of the Flames away from Calgary, the Penguins would have to fork over a king's ransom that they simply may not have anymore. The general, if not unanimous consensus around Pittsburgh was that Joe Morrow was the jewel of the Pittsburgh Penguins' minor league system.
Calgary would likely seek a roster player, a package of high draft picks and Morrow. With Pittsburgh relinquishing two second-round draft picks in the Murray deal, I'm just not sure that Pittsburgh has much left in the cupboard that would interest Calgary.
Moreover, the Penguins might not want to give up what is necessary to snag Iginla anyway. At this point, the team would have to sacrifice all of its minor league defensive depth just for the right to rent Iginla.
Unless Calgary's trade demands for Iginla have been highly exaggerated, the Penguins should stay away.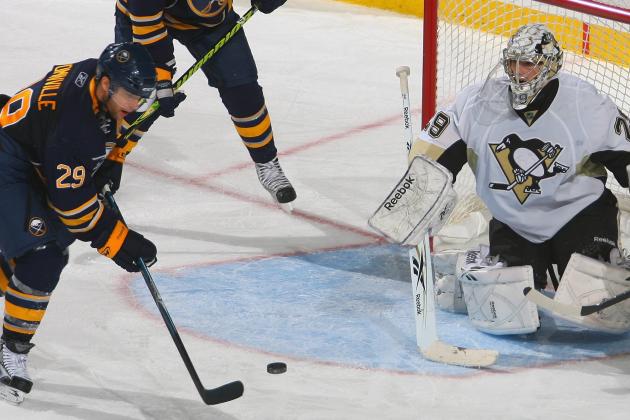 Rick Stewart/Getty Images

As with Iginla, the question with Pominville is whether the Buffalo Sabres will have a reasonable asking price for their captain. Buffalo has struggled this season, with some fans calling for a fire sale.
Pominville wouldn't be asked to move mountains in Pittsburgh and he could contribute defensively as a solid two-way forward. Although he would be a rental, at 30 years old he's not too old for the Penguins to bring him into the fold, especially if, for some reason, they are unable to sign Evgeni Malkin to a contract extension.
Personally, I like the possibility of adding a guy like Pominville much more than that of adding Iginla. It just makes more sense to me.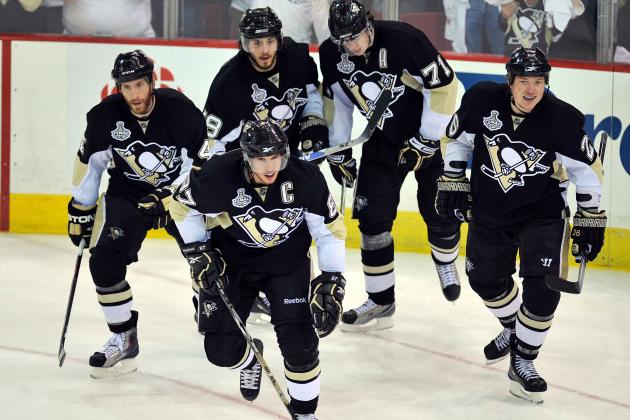 Jamie Sabau/Getty Images

If you're a Penguins fan who is still clamoring for a top-four, shutdown defenseman, you haven't watched any games this month. The Penguins have been as difficult to score on as any team in the land.
The Penguins have already brought in two players to add some nastiness to their finesse game and will get a boost when Evgeni Malkin and Kris Letang return from injury. When a team wins 12 games in a row, often against top competition, something is going right. If it isn't broken, the Pens shouldn't look to fix it.
During the whole month of March, Pittsburgh has played like the league's best team and a Stanley Cup favorite. Their best bet is not to mess with the mojo and to leave the roster as it is.