Antonio Cesaro, Damien Sandow and 10 Future Leaders of WWE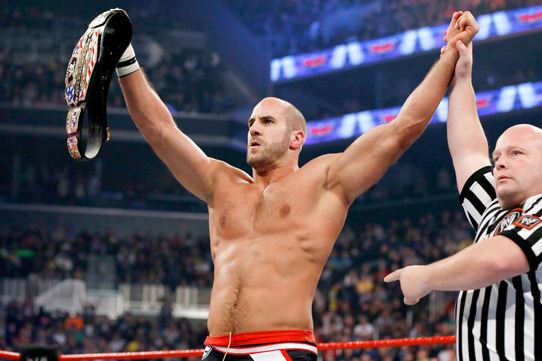 Photo from WWE.com
Antonio Cesaro is a part of WWE's bright future, a group of wrestlers who will eventually inherit the top rungs on the company ladder.
WWE fans too often look backward, nostalgia clouding their vision. The Steve Austin of 1999 is not coming through that door. With as many promising talents as there are on the main roster and NXT, fans should instead be gearing up for a new golden era.
Great in-ring showmen, compelling characters, warriors and acrobats all await their turn.
The Undertaker, Chris Jericho and The Rock will retire at some point. John Cena's body will wear down eventually. It will be then that the next generation of greats will have their chance to rise.
The following are the stars who will join WWE's elite, the major players of the future.
Begin Slideshow

»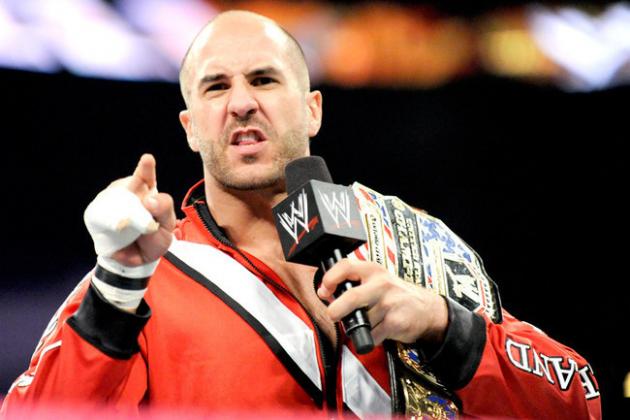 Photo from WWE.com
WWE will always have a place for arrogant heels with burly physiques and elite-level wrestling skills.
Antonio Cesaro has already proved that he can provide the kind of in-ring performance that WWE can build a foundation on. The company can pit him against Sin Cara, Randy Orton or just about anybody and get a well-worked, hard-hitting battle.
His promos have progressively improved going from the bland routine of insulting fans in five languages to getting better at burrowing under the audience's skin.
At some point, Cesaro will trade in his U.S. title for the world versions.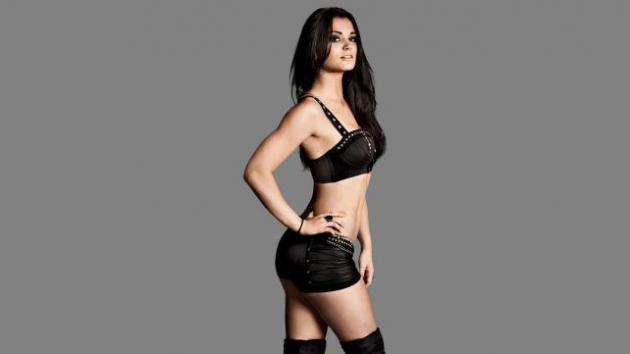 Photo from WWE.com
If she weren't so young, Paige would already be on the main roster and be among the very best Divas in the company.
Currently, she is kicking the tails of NXT's female roster and looking fabulous doing it.
Her intensity is enthralling. Watching her stomp on her foe's chest in sadistic delight is a treat. She could use some honing in terms of her technical skills, but she's already a talented wrestler with a flair for showmanship.
The uniqueness of her look, her beauty and her bulldog-like demeanor make her the type of woman WWE can build a division around.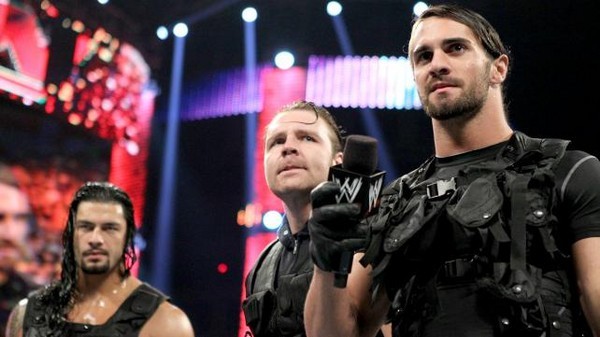 Photo from WWE.com
As a unit or as individuals, Roman Reigns, Seth Rollins and Dean Ambrose will all be major factors in WWE for years to come.
The Shield has produced top-notch match after top-notch match in its short tenure. The trio's chemistry and violent, dizzying energy has made it hard to look away from. Bringing those guys from NXT the way WWE did was brilliant.
Separately, each member looks to be a well-rounded star.
Reigns is a powerhouse with an equally handsome and intimidating look. His intensity when either slamming an opponent into a barricade or stomping on a fallen foe is enthralling. Roaring like a beast, Reigns should be a powerful force for WWE for a long time.
Rollins is the group's high-flyer, but he's more than just an acrobat.
He impresses when he springs up from the canvas or uses the ring ropes as his own personal trampoline, but it's Rollins' showmanship and ability to compose a believable match that will make him more valuable than a guy like Justin Gabriel or Evan Bourne.
Ambrose is highly skilled at mixing his mat wrestling with his slugfests as well as turning wrestling holds into torture devices.
Holds like his modified version of the crossface look especially punishing. He offers a similar sadistic, gritty in-ring style to William Regal's while also providing maniacal and disturbing promos in the vein of Mick Foley.
Photo from WWE.com
Expect Damien Sandow to hold up a world title above his head with his pinkies out before too long.
The strength of his character, his build, his look and his quality in-ring work will propel him into WWE's upper echelon.
Sandow's ring work features a blend of grace and viciousness that has made his matches some of Raw's and SmackDown's best over the course of his WWE tenure.
It's his character and how masterfully he plays it, though, that makes Sandow so valuable to WWE.
His self-righteous intellectual routine makes him easy to plug in to a variety of feuds and storylines. It makes him more memorable than his tag team partner, Cody Rhodes. And it makes him a likely future world champ and John Cena rival.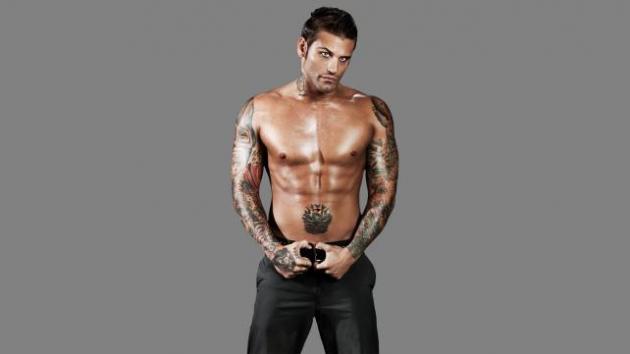 Photo from WWE.com
WWE has a future star on its NXT roster in Corey Graves if the company is willing to overlook his size. Graves is about two inches shorter than CM Punk and about 10 lbs lighter.
His presence is much bigger than that, however.
Whether when speaking into a microphone or terrorizing his opponents, Graves stands out immediately, a trait that leads one to think he'll radiate star power on the main roster.
He's a rabid wolf in the ring—tough, quick and inventive. Fans will dig his creative moves like the Fuller lock and the arm wringer slam. With the right stories and the right opponents, Graves can be among WWE's most dependable and intriguing performers.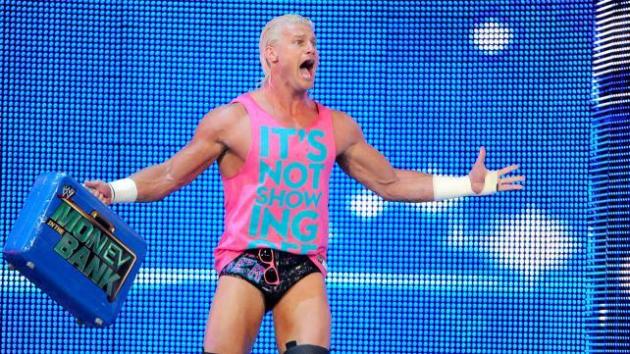 Photo from WWE.com
A bit of a divisive figure among fans, Dolph Ziggler is considered a godsend by some and a hack by others. His critics point to his lack of charisma and mic skills, but his stint as the host of WWE Download showed us that he can be funny, endearing and interesting.
He's no Rock in that department, but he doesn't have to be.
Ziggler is one of WWE's best in-ring workers. His amateur background, combined with his showmanship and athleticism make for a top-notch WWE star. He has a skill for making his opponents look fantastic, turning every one of their moves into something devastating.
With his Money in the Bank contract running out in a few months, we may see what he looks like as a world champion quite soon. Chances are, his talent will sway the doubters and show us what the future looks like.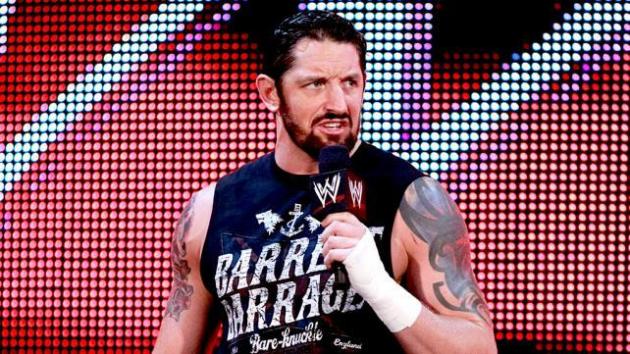 Photo from WWE.com
Rugged but handsome and 6'7'' 252 lbs, Wade Barrett appears to have been built with WWE in mind.
Barrett has proven that he can consistently produce one of the best matches on each show he's on. Look back at his Tables match with Randy Orton at TLC 2011 or his bitter brawl with with Sheamus on the Oct. 8 episode of Raw. This is the kind of intensity he can bring to the main event scene.
His mic work is smooth and he possesses a devious sort of charm.
Barrett's all-around abilities make him a potential top heel. His run as the leader of the Nexus was a preview of what he could do as WWE's No. 1 villain.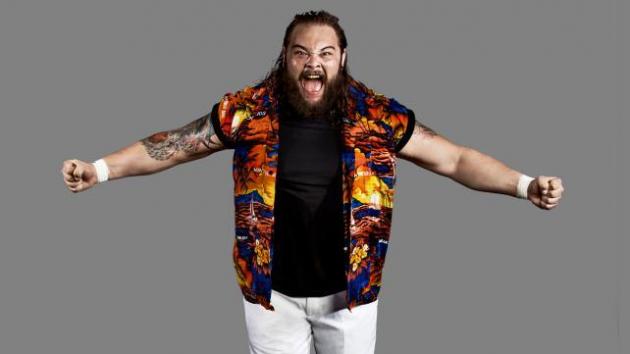 Photo from WWE.com
Bray Wyatt is not much to look at, nor is he all that impressive in the ring, but his character and promo work make him one of WWE's most valuable assets.
With as many rigid script readers as the company employs, Wyatt's impassioned, theatrical performances are sure to outshine many folks once he gets called up to the main roster.
His rambling, psychotic character is one of the most engrossing in recent memory.
Wyatt has shown off his ability to engross many times over. In a pre-match FCW promo, he said, "I am not a man at all. I am the nagging conscience of a world that has thrown itself away to moral monsters. I am everywhere, man, and I am everything." That's the kind of macabre oration that can be a major part of WWE shows in the future.
As a manager, as a mastermind, as a leader of men, Wyatt can make his beautiful insanity the basis for many a WWE story.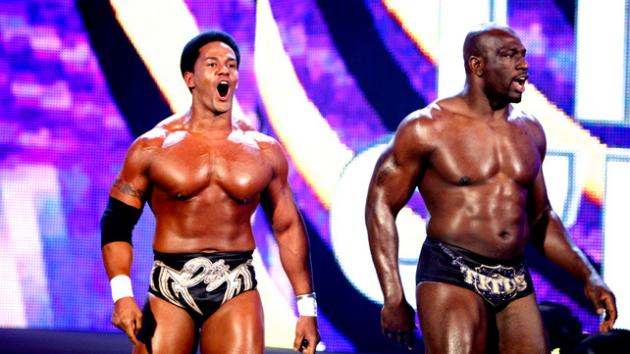 Photo from WWE.com
Titus O'Neil has the potential to be a dominant force once he leaves the Prime Time Players behind.
He's a large, powerful man with the ability to make fans laugh as well. In addition, O'Neil is extremely nimble for being 6'4'', 270 lbs. His footwork is quick and moves like the leaping clothesline show off his agility.
If WWE wants him to a destructive monster, he can do that. Flashback to his NXT match against his current partner Darren Young to see him display his power. If WWE wants him to play more of a comedy role, he's capable of that as well. He can morph into silly characters like Pancake Patterson or impress Jim Ross with his commentary.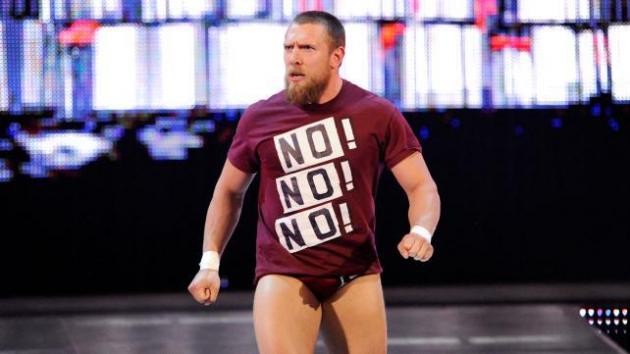 Photo from WWE.com
Daniel Bryan's blend of comedy and wrestling acumen sets him apart from his peers.
One wouldn't expect a wrestler who is among the world's best ring technicians to also be such a funny and entertaining guy. Bryan showed fans his personality in his hilarious Dr. Shelby segments with Kane.
Combine that with his ability to create masterworks in the ring, and you have a guy you can build around. Put Bryan against anyone on the roster and he's sure to bring out their best.
Whether he has gone against Batista on Raw, or Sheamus at Extreme Rules, Bryan has made fans marvel at his work.
Bryan has already been world champ and headlined a few pay-per-views, but his talents will have him in position for more of those opportunities in the years to come.