Seattle Mariners' Biggest Winners and Losers of Spring Training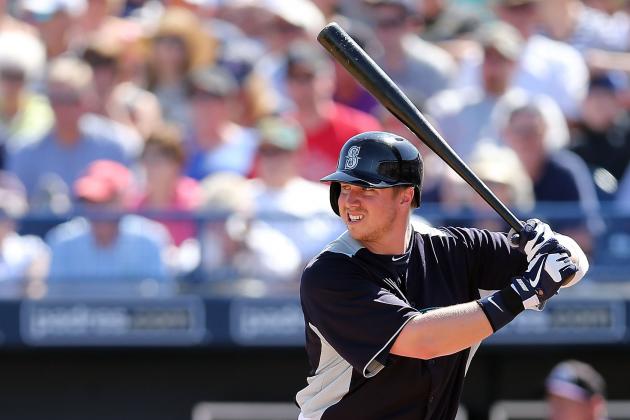 Christian Petersen/Getty Images

The Seattle Mariners are getting closer and closer to solidifying their final Opening Day roster for 2013. Various position battles continue to be fought, but certain players are starting to edge ahead based on strong spring performances.
As the team looks ahead to the season, there are some players who have clearly capitalized on their opportunity to impress management. Others blew an excellent chance to make the team or put themselves in a better position to be an impact player.
Obviously there is still some time before the team makes its final decisions, but the fate of certain players has either been determined or likely will be soon. A few performances have been surprising, while others are not a major shock.
As Opening Day looms, here are some of the biggest winners and losers of spring training for the Seattle Mariners.
Begin Slideshow

»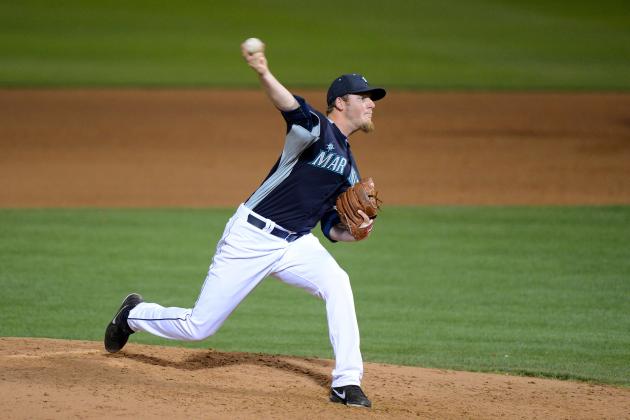 Jake Roth-USA TODAY Sports

It would not have shocked people if one of the top pitching prospects made the 25-man roster after a hot spring. However, conventional wisdom might have bet on players such as a Taijuan Walker, Danny Hultzen or James Paxton.
Who actually made the starting rotation? That's right...Brandon Maurer. The numbers (via MLB.com) have been impressive (through March 26):
20 innings pitched
3-1 record
0.90 ERA
Two earned runs surrendered
22 strikeouts and only six walks
Was this the plan when camp began? Probably not. However, it is hard to argue with this performance. Maurer won the job as a starter for the M's. He should be interesting to watch.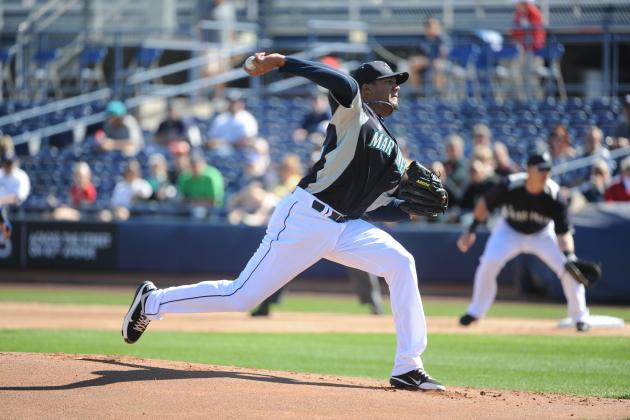 Rich Pilling/Getty Images

After going 2-12 in 2012, few people expected Hector Noesi to dominate in camp. Let's just say that Noesi lived up to expectations this spring.
Noesi started badly, and things did not get much better through the spring. By the time he was sent to Triple-A on March 14, Noesi compiled a 17.36 ERA in 4.2 innings. He struck out five and walked eight while giving up 11 runs on 12 hits.
Not exactly starting pitcher material.
Given the competition at starting pitcher, Noesi was going to have a hard time making the club. However, he did not exactly make the most of his opportunity at the beginning of spring training.
Will Noesi be back with the big club? Or was this has last, best chance to pitch for the Mariners? Given his history, Noesi may have lost out on his best opportunity.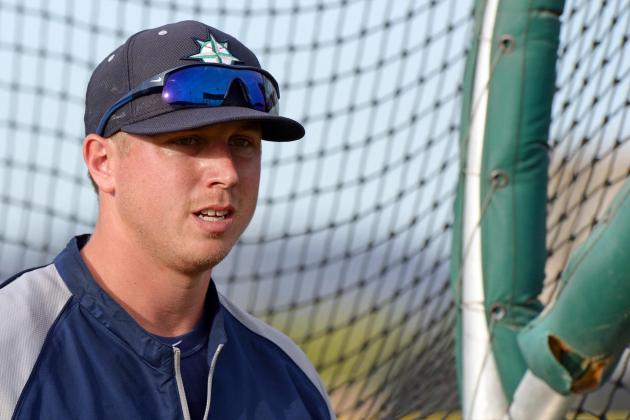 Jake Roth-USA TODAY Sports

When Cliff Lee was traded to Texas, the Mariners took some comfort in the fact that they were getting a young power hitter named Justin Smoak. So far, Smoak has not exactly proven to be a long-term solution at first base.
Smoak had a hot spring in 2012, but then hit .217 during the regular season.
This year, Smoak is again having a very successful spring, as he is hitting .434 with four home runs and 14 RBI in 53 at-bats (through March 26). Will this translate to a successful regular-season campaign once the team heads north?
With the arrival of Kendrys Morales and the potential of eventually moving Jesus Montero out from behind the plate, there are other options at first base. Therefore, Smoak must perform.
So far, so good for Smoak. He has been a winner this spring, and fans hope that Smoak will finally be a consistent power threat for the Mariners.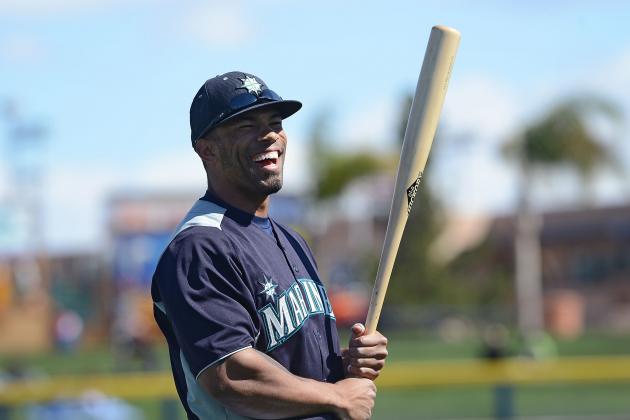 Jennifer Stewart/Getty Images

Truthfully, Eric Thames was probably a long shot to make the club after the outfield was made more crowded by the arrival of Michael Morse, Jason Bay and Raul Ibanez. Still, spring is a time when everyday players step up and hit their way into the lineup.
Unfortunately for Thames, he was not that player during spring training. Thames hit adequately in Peoria with a .267 average, but that wasn't going to get it done against guys that were hitting over .300 with multiple home runs.
Thames was sent to Triple-A on March 20, and it will be interesting to see if he can make his way back to Seattle. Unfortunately for Thames, there will be other players in Tacoma who could be more likely to come to Safeco Field before him.
At 26, Thames is not exactly a young prospect anymore. His options may be waning.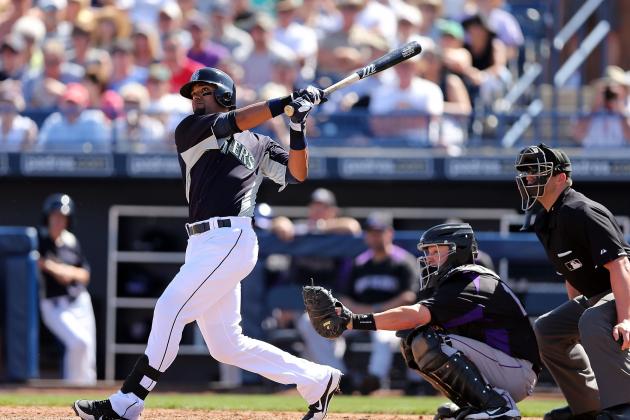 Christian Petersen/Getty Images

On paper, Franklin Gutierrez started spring training as the intended starting center fielder. However, Gutierrez has not exactly been the picture of health over the last couple of years. Over the last two seasons, Gutierrez has only played in a total of 132 games.
Therefore, Gutierrez needed a strong spring in order to show that he is still a viable outfield solution going forward. So far, Gutierrez has delivered with a .297 average with five home runs and 14 RBI in 37 at-bats.
There is still competition in the outfield, but Franklin is certainly a winner in terms of showing that he can be healthy and productive this spring. Will it last?
Obviously the goal is to play a whole season in Seattle without struggling with physical difficulties. That will be the real test for Gutierrez. At the moment, he looks up to the challenge.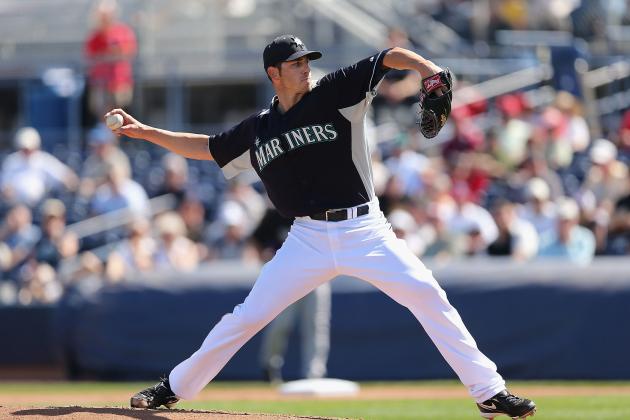 Christian Petersen/Getty Images

The Jon Garland experiment seemed like it was working fine there for a while. And then, it just ended.
What can you say about the Garland situation? He wanted a spot in the starting rotation, and the Mariners probably wanted to give it to him when they brought in the seasoned thrower. However, there was hesitancy on both sides, and ultimately Seattle couldn't commit to a guy who has great experience but also some question marks going forward.
Was Garland really going to be drastically better than one of the young arms?
Thanks to the details of Garland's contract, the veteran pitcher was able to opt out and go looking for another gig. In a sport that always needs pitching, he may have found a summer job with the Colorado Rockies, who signed him (via ESPN.com) on Sunday.
The Mariners may have lost out on a veteran solution in the rotation.
It just didn't work out.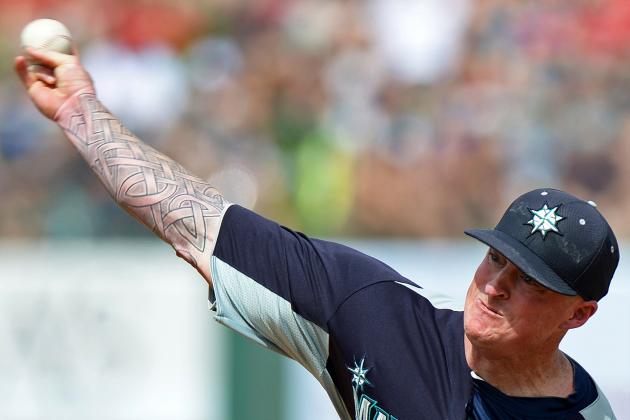 Jake Roth-USA TODAY Sports

The Mariners certainly gave Jeremy Bonderman a chance to prove himself and show that he can make a successful return to Major League Baseball. Did he do enough?
Not exactly.
Bonderman compiled an 8.80 ERA over 24 innings of work (15 earned runs, 24 hits).
March 26 was his final audition; it wasn't exactly a good one. Bonderman gave up seven runs on 11 hits in 5.1 innings.
As noted by MLB.com, Blake Beavan and Brandon Maurer won the last two spots in the rotation. Bonderman will have the option of going to Triple-A or ending his comeback bid.
It would not be a shock if Bonderman declined a spot on a minor league roster at this point in his career.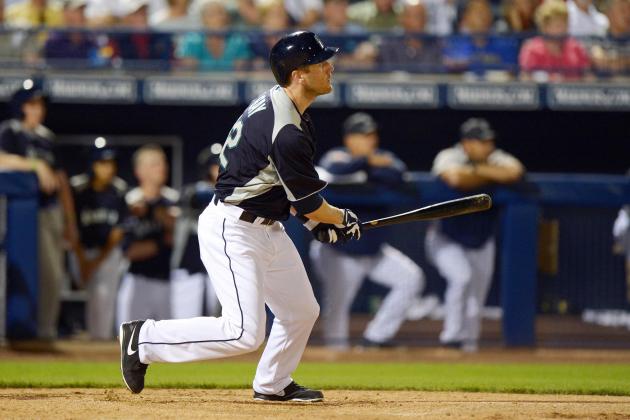 Jake Roth-USA TODAY Sports

When Jason Bay was signed, he was not exactly the marquee free agent Seattle fans were hoping for. After all, Bay hit .165 with the New York Mets in 2012.
Still, there was little risk in adding a player who would have to earn his spot in the lineup. If Bay didn't perform, he would not make the Mariners by default.
Will Bay make the team? As noted by Tim Brown of Yahoo! Sports, Bay may be one of the last decisions made by the Mariners. He has hit fairly well in the spring (.319, two home runs, six RBI), but he has also racked up 16 strikeouts.
For now, Jason Bay must wait and hope. He is very close to being a winner or loser.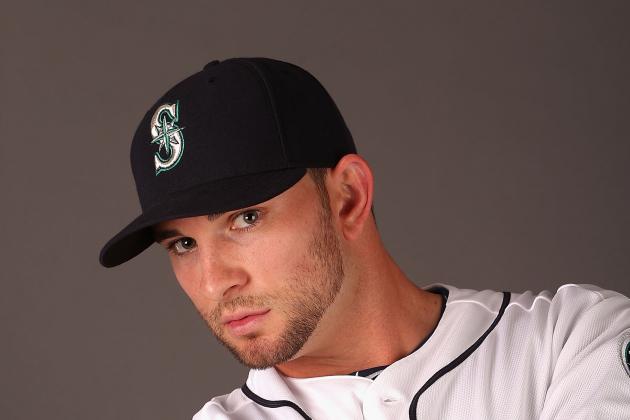 Christian Petersen/Getty Images

Wells or Bay? Bay or Wells?
Casper Wells is a difficult player to assess. He is arguably a better athlete in the outfield than guys like Jason Bay and Michael Morse.
However, Wells is a streaky hitter. Through March 26, Wells was tied for the team lead with 14 RBI in the spring. The reality is that he got nine of those RBI in two games.
There is also the problem of a .196 average and a team-high 19 strikeouts in 51 at-bats. Wells is not exactly making a strong case at the plate this spring.
If Wells makes the squad, he may well be the last player to get a ticket to Seattle. In addition, the signing of Endy Chavez (via The Seattle Times) may mean that the Mariners consider Wells to be expendable.
Stay tuned. This one may go down to the wire.