SEC Recruiting: What Out-of-State Areas Are Most Important?
Use your ← → (arrow) keys to browse more stories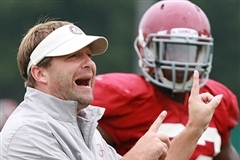 While in-state recruiting will always be the key to every Southeastern Conference program's success, there are certain out-of-state areas that are important to each based on recent trends in the area.

..