5 Changes That Need to Be Made to the Rules of Football Right Now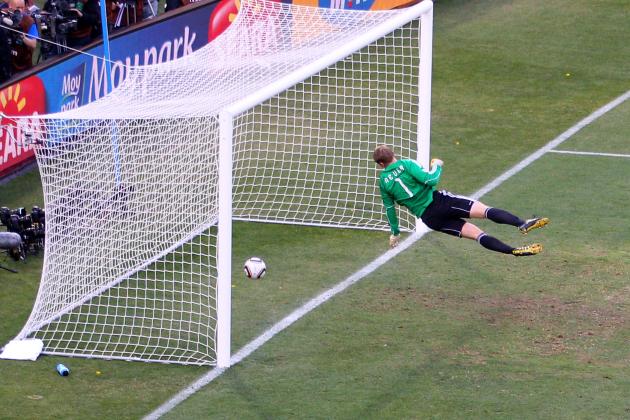 Cameron Spencer/Getty Images

Football, as we all know, is the greatest game on the planet.
It far surpasses any other sport in terms of drama, intrigue, excitement, passion ... the list goes on.
In every aspect, football reigns supreme.
At the same time, it could be better. There are rules in place in the game at the moment which still baffle supporters and which many would like to see altered or removed.
In that now-famous image of Manuel Neuer watching desperately as the ball lands over the line behind him, only for no goal to be given, we have perhaps the best example of an area of the game in need of obvious improvement—goal-line technology.
To a certain extent though, that's already been dealt with and done to death. In fact, FIFA has already spoken about bringing in goal-line technology in time for the next World Cup in 2014.
Here are five other changes which need to be made right now to improve the game.
Begin Slideshow

»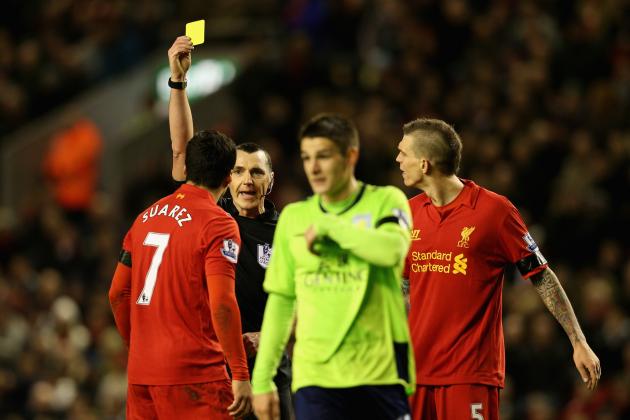 Clive Brunskill/Getty Images

Problem: Perhaps the most talked-about issue in world football is diving, something which pervades everywhere in the modern game.
At the top level, it's become increasingly frequent for players to simulate being fouled in order to gain an advantage, and while it is recognised as being widespread, the current punishment in place—a yellow card—seems highly inadequate.
Theoretically, a player can continue attempting to con the referee until he has been booked, at which point he might decide to curtail his activity, but the advantage at the moment lies with the player looking to cheat.
Solution: Introduce a 'sin-bin' system in football. If a player is found guilty of diving, he's sent off for a period of 10 or 15 minutes, after which, he's permitted to return to the field.
Managers would be far less keen on their players diving if they thought that the team might have to play with one fewer man for a prolonged period of time. It would also give referees a more potent weapon in order to eradicate the problem from the game.
Such a rule could only be implemented under the proviso that the term 'power play' is never used. Let's leave that to hockey, and if we absolutely must, to cricket.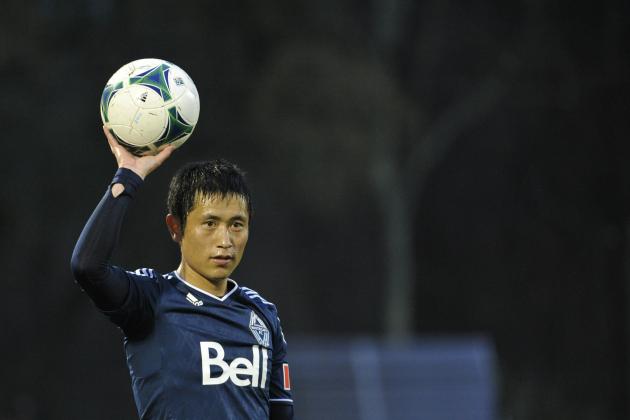 Rainier Ehrhardt/Getty Images

Problem: OK, so this one isn't quite as serious, but all the same, it's something I personally hate and I'm sure I'm not alone in this.
At throw-ins, players regularly take the shy as many as 15 or 20 yards from where the ball left play, effectively stealing yards. While referees do their best to stop them, the problem persists.
Again, I don't blame the referees. The powers they have at their disposal are too limited.
Solution: If the referee suspects a player of stealing yards at the throw-in (perhaps having warned him once already), he should be allowed to award the throw-in to the opposition, properly punishing the player for what is another attempt to delude the officials.
If players thought it might result in their side losing possession, I think they would be far more reluctant to try and steal yards.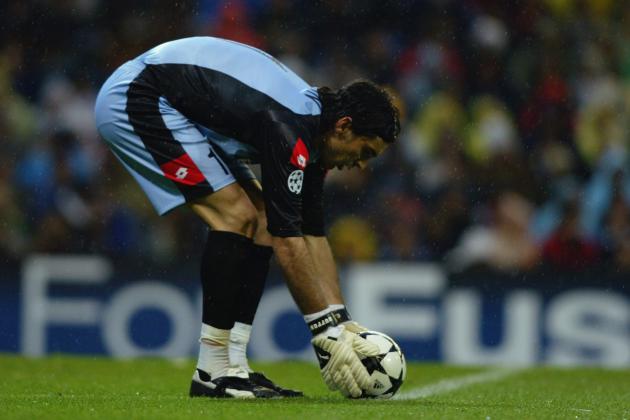 Ben Radford/Getty Images

Problem: While this only really comes into play in the latter stages of a match, more frequently depending on the size of the fixture, it remains a problem within football.
Goalkeepers deliberately waste as much time as possible before taking a goal kick, and are often able to eat up as many as 30 seconds—valuable time for a team looking to get back into a game.
The real problem is that the current yellow card for that isn't much of a deterrent at all, especially if you consider the situation of a major final.
A goalkeeper won't hesitate to waste time if he thinks it might benefit his team, and all the yellow card will do is to stop him doing it more than once. By that time, he's already gained a serious advantage.
Solution: Just like with throw-ins, the punishment needs to be heavier if it's to prevent this from happening.
Instead of booking the goalkeeper for wasting time, why not award a corner to the opposition?
If a goalkeeper, with his team leading by a goal in an important game, knew that he would be giving the opposition a corner and a chance to score through his wasting time, I think you can guarantee he'd be getting the ball back into play as quickly as possible. Problem solved.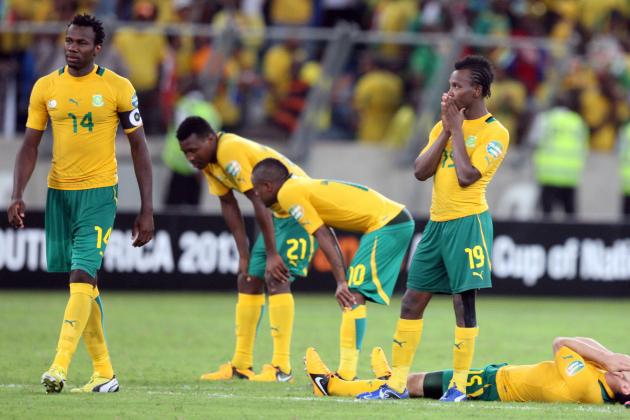 Steve Haag/Getty Images

Problem: Teams compete over the course of a tournament, only for their fate to be decided by what is only a minor part of the game, and which has more to do with nerve and composure than it does with footballing ability.
While the use of penalty shootouts are understandable in that it provides a way of finishing a match tied after extra time, it's hard to see it as being anything other than unfair.
How can a team really be thought of as world champions, regardless of how good they were, if they were only able to win the final in a shootout?
Solution: This of course, is where the problem comes in.
Authorities are reluctant to see teams play seemingly endless periods of extra-time before a goal is scored, and there is a worry that fatigue would play a massive part, especially in major tournaments.
Then again, don't teams have squads of upwards of 20 players? For the extra-time period, why not allow a further three substitutes for the first 30 minutes, and as many as you want after that?
Even if it were to result in games lasting for hours, football should be decided as part of the match, not in a penalty shootout.
As a solution, this might be problematic, but it's a great deal more fair.
Marco Luzzani/Getty Images

Problem: Two teams finish level after two legs of a knockout tie. The team which has managed to score more goals away from home go through.
The away goals rule in football is so arbitrary that when you break it down, you wonder how anyone can ever have thought it was a good idea in the first place.
What's more, it now plays such a massive part in influencing the way teams approach games that sides are cagey at home, fearful of conceding a goal that could swing the tie in the opposition's favour. The spectre of the away-goals rule hangs over every single Champions League and Europa League tie, and affects the spectacle as a result.
Then you get the absolutely ludicrous situation where a team can go through on away-goals after extra time having played 30 more minutes of football away from home than the opposition. Of course they scored more away goals—they had an extra third of the time in which to do it.
Solution: Scrap the rule. If two teams are tied after two legs, the game goes to extra time. Nobody could possibly argue this rule is fair, and the sooner it's removed from the game, the better.