Why England Are the Most Frustrating Nation to Support in World Football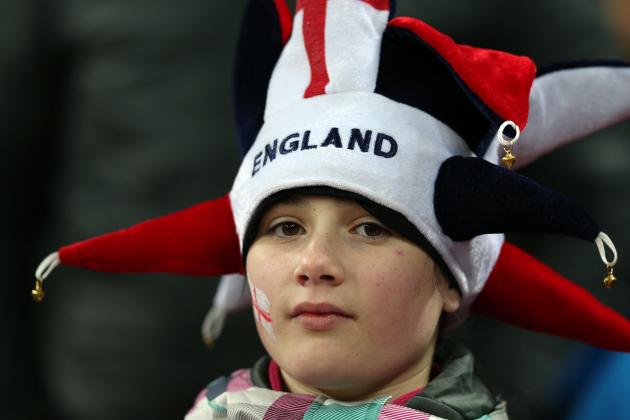 Clive Brunskill/Getty Images

England face a potentially defining World Cup qualifier in the Three Lions managerial career of Roy Hodgson away in Montenegro on Tuesday night, but for the nation's long-suffering fans, the 90 minutes in Podgorica will be just another in a long list of agonising evenings spent supporting their country.
As ever since Bobby Moore lifted the Jules Rimet trophy at Wembley Stadium 47 years ago to see England crowned world champions for the first, and so far only, time in their history, following the national team has been a hugely frustrating affair to say the very least for England's large and exceptionally loyal fan base.
Will it be any different in the Balkans on Tuesday night? Well, we will have to wait to see on that one. However, in the meantime, here's a look at just what makes the Three Lions such a frustrating team to follow…
Begin Slideshow

»
It would not be so bad being an England fan if you knew right from the very off exactly what the team had in store for you, but unfortunately you never can tell from one day to the next.
Will it be good England or bad England? Well, on more occasions than not it is the latter, but just when you are expecting the walls to cave in, the team starts to make you believe once again that anything is possible and that we can get our hands on some elusive silverware after all—like at Italia 90 or Euro 96—before you know what then happens…
Conversely, when you invest hope and belief in the side right from the get go, normally fuelled by an over-eager and jingoistic national media, it must be said: Then what happens?
Yes, you've got it in one, the team falls flat on its face, normally much to the amusement of the rest of the world.
Whether it be Germany 2006 or—most spectacularly of all—at the last World Cup finals in South Africa, whenever England fans feel confident that their nation is going to do them proud on the world stage, they prepare for disaster to be just around the corner!
What could possibly be more frustrating than watching your team be eliminated from a tournament after a dreaded penalty shootout?
Well, England have gone through that agony at six of the past 10 competitions in which they have taken part: 1990, 1996, 1998, 2004, 2006 and 2012.
Now, that is quite a lot of missed spot kicks and "if only's" to have to endure over a 22-year period.
Frustrating? Well, yes, you could say that…
Now, while it is the prerogative of every national football fan to complain and point to key decisions that may have not gone your way, when you are a Three Lions supporter this comes a part of your DNA.
Simply put, it is never actually the team's fault when they exit a tournament. No, there is always some other dark force at play, whether it be an outrageous "Hand of God" goal from Argentina's Diego Maradona at Mexico 86, a disallowed Alan Shearer header against the same opponents at France 98 or exactly the same thing at Euro 2004 against Portugal (although that time involving a Sol Campbell header that was also ruled out).
Yes, it can get frustrating when the whole world is against you...
What about the actual players themselves, though? Well, same again unfortunately, as they can be just as frustrating on the eye as events on the field of play.
Let's start by taking the young, up-and-coming stars of the game, the Wunderkinds that we hear so much about from when they are virtually in nappies, and who then, yes, you've guessed it, flatter to deceive on the big stage.
The English national team is littered with examples, whether it be Paul Gascoigne, Nigel Clough or Joe Cole, and we may soon be adding the name of one Wayne Rooney to that list.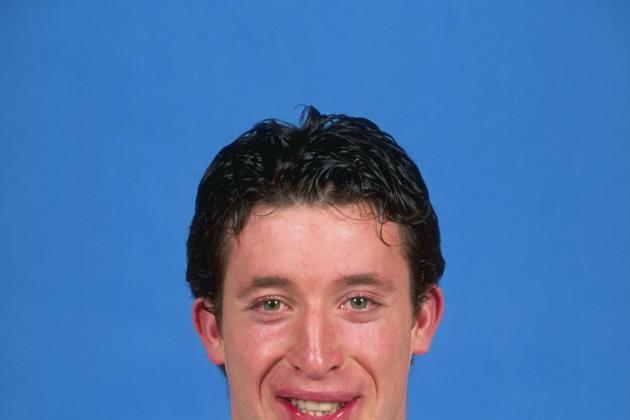 Stu Forster/Getty Images

Now, since the inception of the Premier League, there has been a collection of sharp-shooting marksmen who were the envy of not just the Continent, but Planet Football as a whole.
I am talking about the likes of Andrew Cole (187 EPL goals), Robbie Fowler (162), Les Ferdinand (150) and Ian Wright (113).
However, when it came to transporting that deadly domestic eye for goal on to the international stage, all four strikers were simply unable to do so for various reasons, which made for some incredibly frustrating viewing for fans of the team.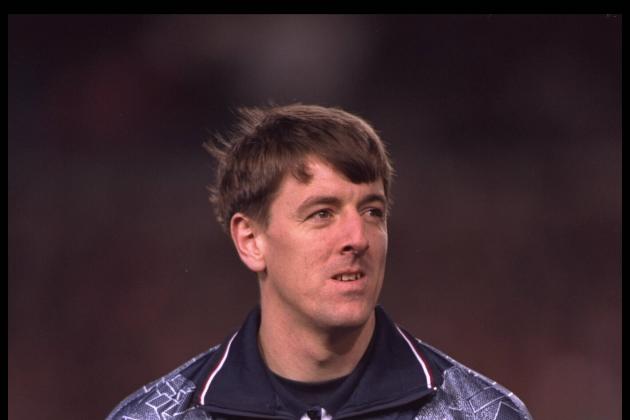 Shaun Botterill/Getty Images

It is a very English trait not to fully trust or embrace the very few flair players we have been lucky enough to produce over the years, whether that be Tottenham Hotspur midfield player Glenn Hoddle, Liverpool wide men John Barnes and Steve McManaman, Newcastle United winger Chris Waddle or perhaps most curiously of all, Southampton playmaker Matt Le Tissier.
Le Tissier, famously of course, was finally given his chance to shine by, of all people Hoddle, against Italy in a crucial World Cup qualifier at Wembley in Feb. 1997. However, the home side lost 1-0 and the Channel Islander's England career ended there and then on just the eight caps.
Talk about frustrating from a fan's point of view.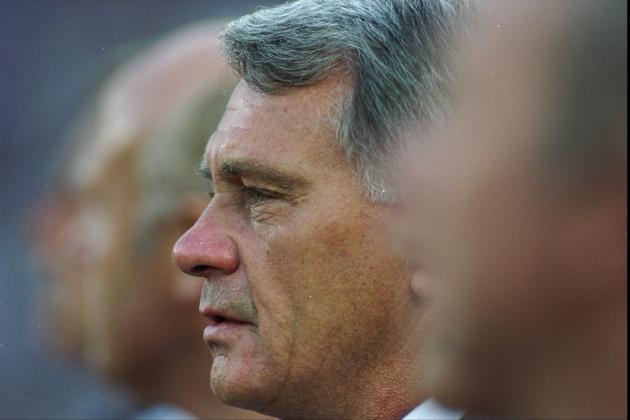 Simon Bruty/Getty Images

Of course, England have over the years had other ways too of sabotaging their own interests, and these have generally focused on the national coaching setup.
Now, on the very few occasions that the Three Lions have actually stumbled across a manager of true world-class abilities since Alf Ramsey left the post in 1974, they have somehow managed to bring that relationship to a swift end.
Just prior to the 1990 World Cup finals, the Football Association (FA), in their infinite wisdom, decided that now was the best time to bring to an end Booby Robson's tenure as England manager.
Good idea that was then, with the team going on to produce their best-ever display in a tournament outside of England.
And what's more, they then repeated the trick six years later with Terry Venables, with predictably similar consequences as the Three Lions registered their most impressive European Championship performance ever.
Two big "what-if" moments there in the recent history of the national team.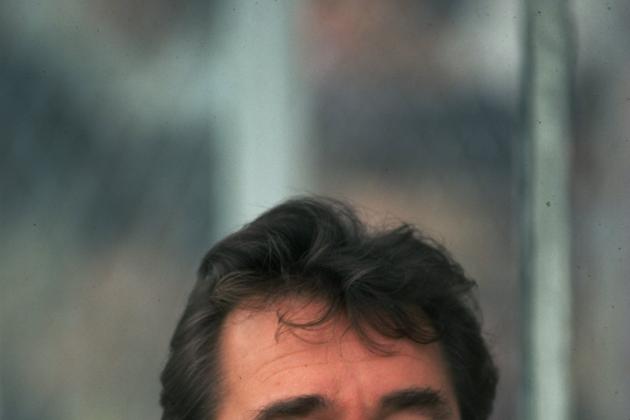 Getty Images/Getty Images

In fairness to those in charge of the national team, picking the right coach at exactly the right stage of his career to take on such a demanding role is not as easy as it looks.
However, it is also fair to say that the FA have consistently made a pig's ear of the process, whether it be waiting too long by overlooking Brian Clough in favour of the more steady Ron Greenwood in 1977 and then the too-inexperienced Bobby Robson in 1982 or jumping in too quickly by selecting a shallow and wet behind the ears Hoddle in 1996.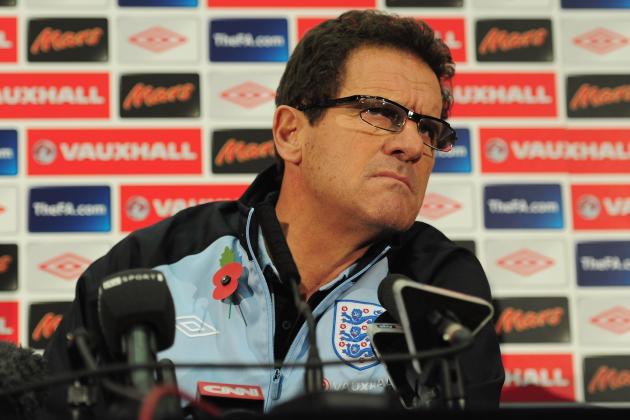 Shaun Botterill/Getty Images

Sam Allardyce did have a point when he lamented the English obsession with all things foreign when it came to selecting top-level Premier League managers, although this has not just been a domestic fixation as over the years as the FA too has decided that English coaches just simply cannot cut it at the very highest levels.
Now, despite virtually every other national football association putting their trust in home-grown managers, England have gone the other way by opting to splash the cash on the likes of Sven-Goran Eriksson and Fabio Capello to help solve the longstanding issue of the nation's continued perennial underachievement.
And, when that also did not work, we then went full circle again and back to basics, which is where we are now with Croydon-born Roy Hodgson at the helm.
Of course, lose in Montenego on Tuesday night and it may very well be back to the drawing board once again…
Oh, how frustrating!