Miami Heat Win Streak Is Impressive, but It Means Nothing Without a Title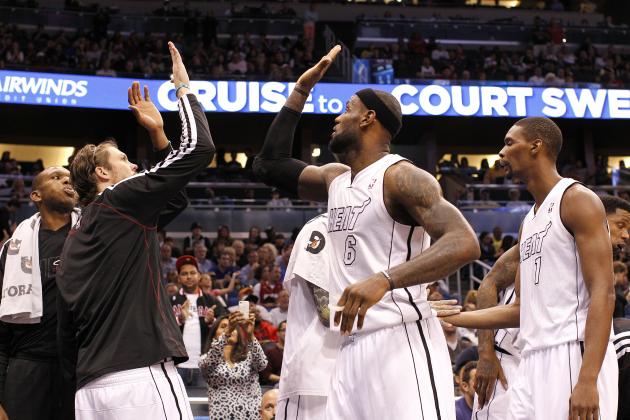 Gary Bogdon/Getty Images

In case you haven't watched ESPN or TNT basketball or listened to any other sports talk show or podcast over the past month, the Miami Heat are kind of on this win streak.
But it's not just any streak.
With only a few more consecutive wins, this Heat team will pass Wilt and West's 1971-72 Lakers for the longest win streak in NBA history.
But hold your horses, Heat fans. This season is the biggest season not only for Miami, but also for LeBron James. Without another championship run, it's not only a disappointing season, but it could also determine the future of the "Chosen One," along with the Heat's future chances at a ring as well.
Begin Slideshow

»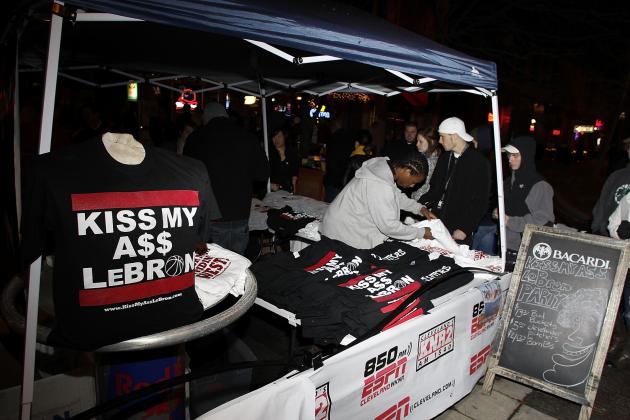 Gregory Shamus/Getty Images

Remember all those seasons when LeBron James was known as the biggest choke artist in the NBA? He couldn't get it done when it mattered, he thought about fame and stats over championships, etc. All that was said by the Skip Baylesses of the world during the nine years the King was the in league before he was finally crowned.
If the Heat do happen to break this record but fail to bring home a banner, what makes you think those haters won't come crawling back through the door? It's like riding a bike. People never forget how to hate on LeBron James.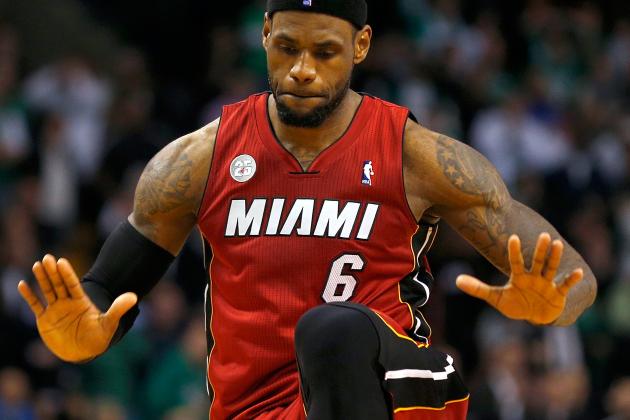 Jim Rogash/Getty Images

Wait, the Houston Rockets had the second-longest win streak in NBA history before this Miami Heat team came along? Here's proof.
Did they win a championship? Nope. If I asked you two years from now who has the third-longest win streak in NBA history, would you know the answer? Probably not.
It's not as simple as nobody remembering second place. It's that nobody remembers second place if they don't have a reason to remember them. No matter what Miami's win streak goes to, people remember rings over win streaks any day.
When LeBron James took less money to play for the Miami Heat, it was for one reason: to get multiple rings. To quote the King himself, "Not one, not two, not three, not four..." The rest goes on and on.
This team was built so banners could be raised. If a few records were broken in the process, fine. But getting that ring is and always will (or at least it should) be priority numero uno.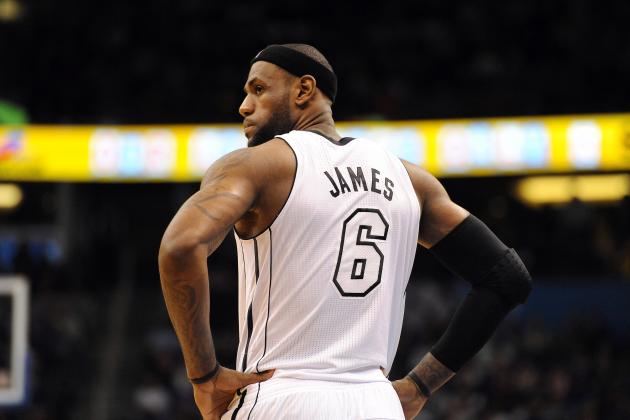 Gary Bogdon/Getty Images

Three years ago this summer, LeBron James infamously brought his talents to South Beach. After signing a six-year, $110 million contract in the fall of 2010, he is now faced with another decision: stay in Miami and let his team succumb to a luxury tax hit or abruptly leave Miami for—wait for it—Cleveland ?
There won't be a second "The Decision." LeBron learned the first time around. But Cleveland is among the teams that can't help but be willing to at least try to entice the best player since the mid-90s to join their squad.
So if Miami doesn't win another championship this year, an all-time winning streak won't keep his talents in South Beach.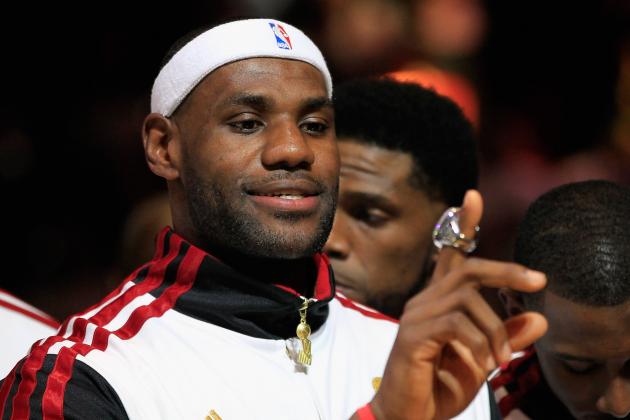 Chris Trotman/Getty Images

LeBron James was always told he was the next Jordan. While James had all the accolades, until last summer, he craved only one thing: a championship. After his first taste, he has his team playing at a level never seen in the modern era. But what if that ends without another ring?
LeBron will do anything to win. If he thinks he has a better chance at winning and living up to Jordan-esque status somewhere else, then he will leave, plain and simple.
Sorry, Heat fans, the future of your franchise rides on whether or not your team can win another championship, not on how many consecutive games they can win in the process.