Mexico will take on arch rivals in the United States in a 2014 World Cup qualifier this week—a match that is sure to live up to the rivalry that precedes it.
The United States have never beaten El Tri in Mexico in a professional match, and will seemingly be hard pressed to do the same here. The Azteca Stadium (capacity 105,000-plus) will be sold out and full of noise, making for a very intimidating venue to try and play well in.
The two teams will know how important this game could be to their respective World Cup dreams, and will be keen to get some sort of a result here.
It might still be early days in qualifying, but neither will want to fall behind the group leaders early, and will therefore come out all guns blazing in this one.
It's shaping up to be another great rivalry match that will surely provide plenty of highlights and talking points, but who's going to emerge as the winner on the night? Read on for a full preview including all the need-to-know details and viewing information.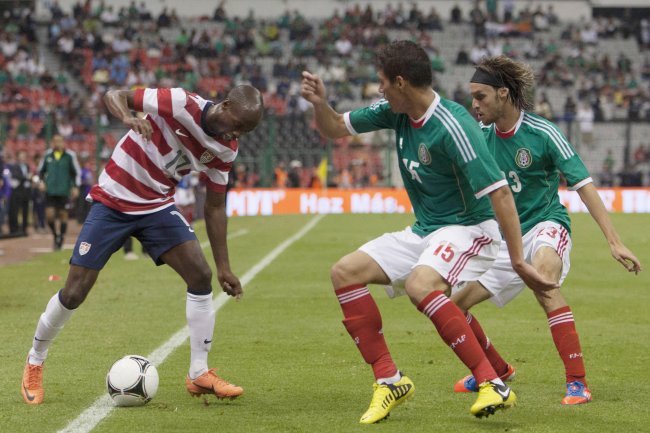 Miguel Tovar/Getty Images
Date: Tuesday, March 26, 2013
Start time: 10:30 p.m. ET
Venue: Estadio Azteca, Mexico City, Mexico
Live Stream Details
Live stream of the match will be available via ESPN3.
TV Schedule
According to Live Soccer TV, ESPN3, UniMás, ESPN, Watch ESPN and Univision Deportes will all provide coverage of this World Cup qualifier. Canal de las Estrellas, Canal 5 Televisa and Televisa Deportes En Vivo will do the same throughout Mexico.
2014 World Cup Qualifying so Far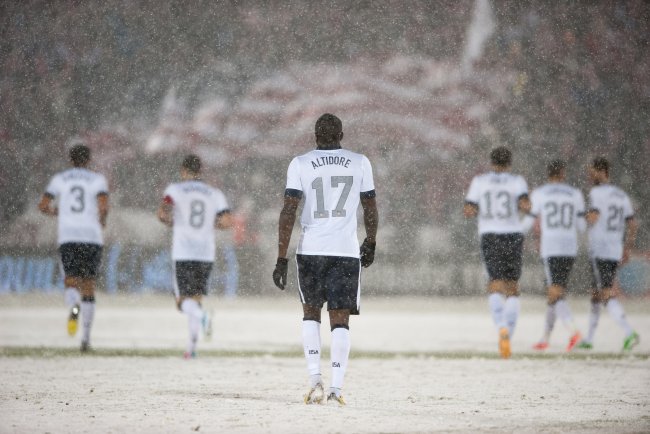 Dustin Bradford/Getty Images
Both teams have only played two games in the qualification process so far, though both have achieved very different results under very different circumstances.
Mexico opened up with a shock 0-0 draw at home to Jamaica, but then followed that up with a strong 2-2 draw away to Honduras. El Tri led 2-0 in that game thanks to a Javier Hernandez brace, but lost the lead in the second half as playing conditions reached over 100 degrees.
The United States also traveled to Honduras, but unlike Mexico, it was unable to come away with anything to show for it—going down 2-1 on the night.
The U.S. then played Costa Rica last weekend in the middle of a blizzard, with Clint Dempsey's goal enough to earn the home side a 1-0 win.
The CONCACAF qualifying table currently looks like this (h/t Fox Sports):
Biggest Fact to Consider: Home-Field Advantage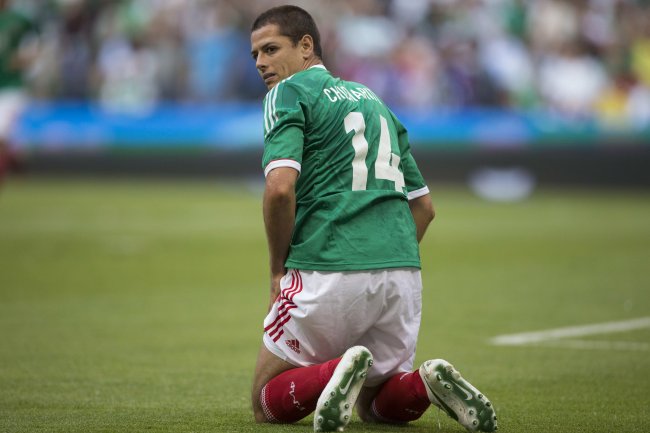 Miguel Tovar/Getty Images
The United States has never won in Mexico against Mexico during a professional match. It did win a friendly in August last year, but both sides fielded very weak lineups for that friendly.
The U.S. is 1-23-1 all-time in Mexico and 1-8-1 all-time at the Estadio Azteca.
The only other time the United States has avoided defeat in Mexico was 0-0 draw in a 1997 World Cup qualifier, in which Mexico still qualified top of their group.
Prediction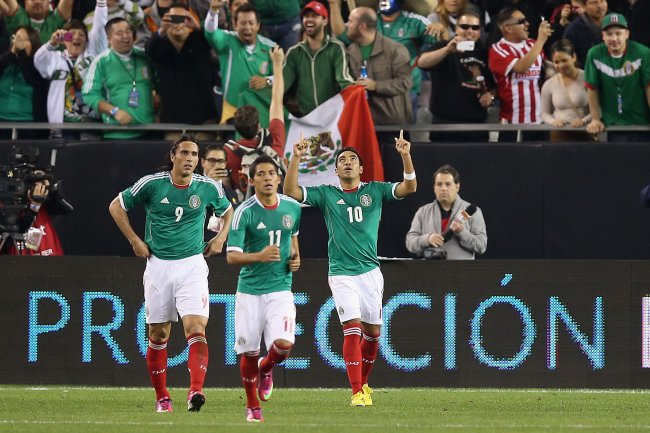 Christian Petersen/Getty Images
Given all the hype surrounding this one, it's hard to see anything other than an epic match between two great rivals being played out in front of us. Both have the desire and the need to win, and have fascinating form lines heading into this one, which means it could end up going either way.
Mexico will be favorites, and rightly so, given their home-field advantage, and the United States will likely bring a more defensive approach to this one as a result.
If it can hurt Mexico on the counterattack then the U.S. could pull off an upset here, but otherwise, it's just too hard to go past the home team. Especially at this ground, against this opponent, in light of everything that's happened in the qualification process so far.
Mexico will be simply too good on the night.
Final score: Mexico 2, United States 0
What do you see happening in this 2014 World Cup qualifier?
Comment below or hit me up on Twitter: Follow @dantalintyre